How Do I Find My Children's New Address?
By: Lorna Elliott LLB (hons), Barrister - Updated: 30 Oct 2020
|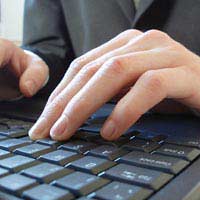 Q.
Thank you for the continuous provision of information and case studies for separated dads. The information has really been very helpful. I, however, have a problem and would like your advice.
My ex-partner moved house about a month and a half ago. She did not tell me she was moving or give her new address. I have tried to call her but she hasn't answered her phone. Although I do not particularly think this is to do with me, I am not sure what her intentions are.
I have tried to obtain the new address from the school where the children go and the Child Benefit Agency but no one could give it to me. I have not seen the kids for a month. I do not think they are at risk but I miss them. I have contacted a solicitor and have been told that I will need to apply to the court but that will take along time.
Unfortunately, I do not know any of her friends to give me the address. Do you possibly know how I can obtain an address in a much quicker way?
(J.K, 31 August 2009)
A.
Hello, I'm glad that you find the information on the site useful. Your solicitor is right: if you choose to go through the court it may be a long and drawn out process. However, the good news is that there is a way you can obtain your ex-partner's new address. If you've ever wondered how companies that are owed money manage to track their 'gone away' debtors – this is it!
How to Find Your Ex-Partner
Go online and search for a 'tracing agent'. You don't necessarily need one that's near to your home. A lot of the time the companies that offer this type of service are also private investigators, process servers (serving legal documents on people) enforcement agents (debt collection and other types of financial/property seizure), as well as tracing agents.
Bear in mind that there will be a fee for this service, which should be around £50 (plus VAT). If you can, use a 'no trace, no fee' service to guarantee that you only pay for the results you want. However, it is a very quick way to find your ex-partner's address, and a substantial proportion of traces are completed the same day. You may also be given your ex-partner's new telephone number, if she has one, and if it is available (i.e. not ex-directory).
How it Works
Most traces are carried out by conducting searches over a wide range of electronic databases. In more difficult cases, the tracing agent may have to use more extensive techniques of tracing and tracking to find the required information. A tracing agent will not make your ex-partner aware that you are trying to track her and your children down.
Before you employ the services of your agent, make sure that they verify the information they find: the last thing you want is to pay for the wrong address! This will be the most effective method for finding the address you require. You will be unlikely to be able to obtain much, if any, information through the child benefit offices or through your children's school: they may have cited the Data Protection Act as a reason not to disclose this information to you. I wish you the very best of luck!
Check out the
Separated Dads Forum
... It's a great resource where you can ask for advice on topics including Child Access, Maintenance, CAFCASS, Fathers Rights, Court, Behaviour or simply to have a chat with other dads.
You might also like...
Ex cheated then played the victim..long story short did everything I had to do to get my custody back, but she still wont allow me to see my kids. My son birthday is in few days so am extra stressed out..I really could use the help
Dafe
- 30-Oct-20 @ 7:49 PM
i was just released from prison after 6 years and my 9 year old daughters father and his mother have been hiding my daughter from me and my family in another state. i have been trying to find her and trying to contact any and everyone who might know hoe i can go about this. i have put myself through rehab and i am 5 years clean.. took parenting classes and have a wonderful support system. i have contacted lawyers and also the courts but if anyone has any information that can help me please contact me. thanks
erin
- 16-Oct-20 @ 6:20 PM
My twin daughters are 52. I haven't seen them in nearly 30 years. I never thought I'd do this but...To be honest from what i remember from the last time i saw them. Around 1991, i didn't like them, and I new deep down there mother had poisoned there minds so much there was never going to be any respect, so ( in fact their attitude towards me had been making me feel sick for years, but now they were 22, i thought, that's it I've had it.!). Recently i came into some money, and the long & the short of it is, I'd like to give them some money. Cause i've been thinking with this Covid.19. Are they struggling?, and it might come in handy.! Trouble is i don't know where they are. Could you give me any advice.!? Yours sincerely. Mickyjmac.
Mickyjmac
- 12-Oct-20 @ 4:25 AM
Please my son is in UK but how can I locate him
Obey
- 9-Oct-20 @ 10:43 PM
It's worrying to see an article written here that could put women and children in danger. Many relocate in the hope of escaping from abusive partners, men who have been imprisoned, or fathers who have abused their children.
HazelTree
- 27-Jul-20 @ 2:30 PM
My son's mother is a miserable , cheating, lying, back stabbing, manipulative, two faced, cold hearted price of dog crap( you know like the old white dried up stuff) who did everything she could to keep me from my son because I would not be in a relationship with her. It was always if I don't want her I don't want him. The court assisted her unwhittingly and he is coming to 18 bday how can I find him?
Flip
- 21-Jun-20 @ 6:57 PM
Hi i m a father of an amazing daughter due to unexpected cicumstances there was a breach in my court order and my ex took my daughter from me who lived with me since birth uptill she was 4 and was taken from me just after her 4th birthday this year in feb i need your help please
Dadinneed
- 2-Jun-20 @ 10:36 PM
I want to find my daughter who was adopted
Mary
- 27-Apr-20 @ 1:08 AM
Hi I have been trying to find my son's. My youngest specially. His name is Ben. He will be 20 this year. I need to tell him I always loved him very much. Our years together are impossible to forget
Loup66
- 31-Mar-20 @ 4:13 AM
My two sons Ashley James Thomas George Doust and Benjamin Joseph Richard Alan Doust was taken away from me when they were young babies and I want to find them social services took them away from me I have no money to pay for this I have learning disability s h
Donna doust
- 1-Mar-20 @ 8:44 PM
Can sum one help me I don't no what to do the i went overseas to Australia and dingo stole my baby any advice?
Lindy
- 19-Feb-20 @ 9:24 PM
Don't know where my baby lives somewhere in London maybe walthamstow must admit after 20 years with my ex in a toxic environment that my poor daughter had to endure I was delighted to get rid of my ex and had freedom went a bit wild but still loved my baby daughter but she's totally brainwashed against me and I've never seen her since she was 13 she is now 22 her name is was Jessica Kendall
Dogshea1
- 19-Feb-20 @ 10:19 AM
My ex-wife makes contact with children difficult changed her home address and I don't know where they live, I travel abroad with them without telling me where and for what period. Who can help me with these problems?
darecki
- 3-Feb-20 @ 8:17 PM
@joe.maybe i should apply for vegetation rights I might get those rights and have a weekend with my daughter at the coast .i did no good at visitation rights .what solicitor got you those rights ?.
Doodle
- 13-Jan-20 @ 3:11 AM
I want to find my son Joseph Henry dadico Richard dadico Jr I haven't seen them since they were babies I want to see them my wife violated the court order she took off on the court said I could visit my children take them I got vegetation rights to take my kids for a weekend Joseph is 30 and Richard is 40 help me find my children
Joe
- 13-Jan-20 @ 12:25 AM
@touchia.this is (officially my last post) and if childs mother reads this I hope she does .i want to say to her is stay away from me and it doesn't matter if it's 2040 DONT EVER COME NEAR ME (SERIOUSLY) .you can have your daughter and raise her with all your partners.after everything you did to me I will hold (grudge for you for the rest off my life gods truth) in laymen's terms if I seen you getting belted on the street I would cheer for the person doing it and pay the person's solicitor bill (gods truth ).
C.laurie
- 1-Jan-20 @ 1:06 AM
@touchia.i hope fingers crossed you find your children and 2020 is a good year for you .for me I'm a realist and no I won't see my daughter again but one thing I can guarantee in 2020 is I am done grieving for my child and I am officially letting it go .i have been though the ringer with solicitors orders gods truth there is only so much a men can take. Before you make the decision to let it go forever and put yourself first because one thing I have learnt in this life no one will look after you except yourself .
C.laurie
- 31-Dec-19 @ 11:37 PM
@touchia.i can relate to your story. I'm 38 was never married but have a daughter I haven't seen her sense she was 5 I had a very troubled relationship with her mother where I was put on all sort off orders to keep me away from my daughter I tried back in 2015 to see her but off course the same thing happened again I was put on orders again .i have come to the realisation that I will die before I ever get the chance to meet her .but on brighter note she was( older enough in 2015) to know I tried to see her I even bought her gift so in my eyes that counts for something.
C.laurie
- 31-Dec-19 @ 10:12 PM
Hi my name is reg i am living in Melbourne vict. now 64yrs and still looking for my daughters Jenna Joy Tuchin and Cobie Leigh Tuchin this changed after the divorce they moved several times their mum remarried to a Mr Brown so they could have his last name. I last discovered inadvertently after taking the names of the girls off my medicare card the screen showed they were in Nowra NSW 1but that was back in 2017 but they could be anywhere. I am getting older and realised its more important than ever to try and find my girls as i have had a nasty wake up of cancer removal in several areas. I want to see them before its too late and tell them i have always loved them and i did try to find them when their mum took them away by employing a detective but it got too expensive in the end to continue keeping it up. The last time i saw my girls jenna was 4yrs and Cobie was 2 yrs. I would love any kind of info as to how i could find them please if anyone could help.
Touchia
- 30-Dec-19 @ 12:52 PM
My ex and his new girlfriend have my 5 and 6 year old . Brooklynn and Mason Deane . Father's name is Brett Deane and his girlfriend name is Caroline O'Hara . I think they live in Guelph Ontario or Kitchener Ontario. I left their father because he was abusive in front of our kids . I miss my kids more than life itself. He wasn't even a part of our lives and then decided that he was gonna have his girlfriend raise them . I'm dying with out my babies . I just need his address. That's it . I also have a cell number . But no one ever answers it
Martha Fehr
- 29-Dec-19 @ 10:24 PM
Hi I'm trying to find my dad's son Alan last name could be wilde or walker would mean the world to my dad and also his has 5 siblings that would be frilled.to meet him and be a part of his life
Mazie
- 29-Dec-19 @ 8:09 AM
My son's name is Matthew Grayling. His last name could be either Hammonds or back to mother's maiden name "Batchelor". I've not been able to see my son since he was five years old. He is now 16. His mother has been very elusive online and in correspondence for her own reasons. I have been looking for my son. They have last been residing in the Pikeville/Goldsboro/Tarboro, NC area. Please help.
Arnell
- 29-Dec-19 @ 1:41 AM
I am trying to locate my son Zachary ruiz-vinas who is now 24 years old. I haven't seen him since he was 2 and taken from me. Born 11/17/1995 in Whittier CA.
Manny
- 26-Dec-19 @ 6:44 AM
Fiona mcarthur fiona morgan previous marage fioba blackmore maiden name born august 66. My son is James connah william born 1996 in bangor Morgan natashia mcarthur 10,10 sorry forgot year born Exeter devon.
jimbo
- 10-Dec-19 @ 8:22 PM
I had an acromonias devorce i was in jail and when i got out my ex wufe moved with both of my children. James Connah william mcarthur and morgan Natashia mcarthur. All i want to do is speak to them on the phone. It,s been 10 year,s since i last seen them. Can you help. Regards jamed
jimbo
- 10-Dec-19 @ 8:18 PM
Lost contact with my childrens undermy exwife custody. It was court children contact. My exwife change adress from coventry to nanuaton. change tel as well
Moctar
- 13-Nov-19 @ 11:26 AM
Looking for my kids after separated from my x wife 12 years ago. I haven't have any contact since. They used to live in Birmingham. The eldest one is 16 years old and the younger one is 14 years old. I am desperate to see my girls.
Hamid
- 26-Oct-19 @ 11:01 PM
Hi. Trying to find my two children from my first marriage. Janine Michelle and Andrew George - Were Shepherd. Janine born 1981 and George 1983 . Used to live in n.wales.
Mike
- 3-Oct-19 @ 6:46 PM
Hi trying to find my daughters Lauren and kirsty and their brother Dylan last known last name was Smith believed to be residing in or around Oxford I would really appreciate any lead or help in finding my children they've got a brother who really misses them
Vicki
- 16-Sep-19 @ 8:40 AM
Can i get access to my daughter address now she is 18 yr old. Is social services allowed to provide me the details.
Sadmum73
- 30-Aug-19 @ 1:52 AM