Coping With Life as a Separated Dad
By: Lorna Elliott LLB (hons), Barrister - Updated: 13 Nov 2019
|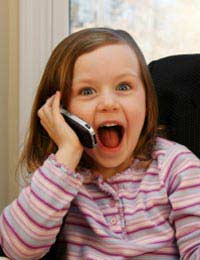 No father wants to be away from his children, but if you find yourself in this situation, there are certain things you can do to ensure that you have a great time with your children when you do see them. Breaking up with your partner is always painful, and more so if there are children involved.
Even if you only see your children every other weekend, you are still a very important part of their life. It is vitally important to ensure that you try to make peace, if just for the sake of your children, with your children's mother. Although this may at times seem like an uphill struggle, the hard work it requires is far outweighed by the benefits to both you and your children.
Handovers
Inevitably as a separated dad, you will come into contact with your children's mother. Try to make the handover times as stress-free as possible. If you can, ensure that you don't express any anger. This flares up the situation and your children may start to play up.
If Your Ex Has A New Partner
, he is likely to be tense as well, and in such circumstances it is easy to see how situations can get out of hand.
When it's time to say goodbye, tell your children you love them and give them a hug. Ensure that you tell them when you are going to see them next and, at all times, try to be strong for the sake of your children. Remember, no matter how hurt, angry or bitter you may feel, you are the adult and they are the children!
Time Out
When you haven't seen your children for a while, it may be tempting to plan a huge weekend full of exhausting activities for them. That's not necessarily what they need from you as a father. Try, if you can, to balance fun and exciting activities with quiet time for you and your children. Reading a book with them, playing a board game, or just listening to them are all good ways to show them that you care without spending a fortune. (For more information, read our article
Making The Most of Your Time With Your Child
.)
Keeping in Touch
When you're not with your children, it's really important to keep in touch with them by phone, text and email – or whatever way you can. If your children know you are around, thinking of them, you are reinforcing in their mind that you are there for them. They should know that you are always around to talk to them if they need you.
Discipline
If you only see your children twice a month, try not to be too much of a disciplinarian. While this doesn't mean allowing them to run riot and create total havoc for two days, it does mean that they should come away with happy memories of the time you have spent with them. You may feel that you need to enforce authority and stick to rules, but remember that your kids have been hurt in the process of separation, too. Talk to their mother and agree certain rules, which you can use flexibly, so that your children have some continuity and know the difference between what is 'right' and what is 'wrong.' Check out the
Separated Dads Forum
... It's a great resource where you can ask for advice on topics including Child Access, Maintenance, CAFCASS, Fathers Rights, Court, Behaviour or simply to have a chat with other dads.
You might also like...
@jamz.hi I amAdam and I lost my eve and I can't cope on a everydaybasis because i get flash backs to when eve ate the apple .
Upset Adam
- 4-Nov-19 @ 2:33 PM
I can relate, I type this with tears on my eyes. I have been broken since July this year, she has moved on with her life and admired after 8 years she didn't love me. That alone has devastated me as the amount of effort I put in is bizzare. I have a 5 year old son, words can't describe my love that I have for him. He is not allowed to stay the night with me and that's killing me as he was use to only me putting him to sleep every night. The hardest part is actually taking him out which she does allow me to do however it's the saying goodbye that eats up inside me every time. I feel loss can't cope on an everyday basis. I love you Adam and I always will do daddy.
Jamz
- 4-Nov-19 @ 12:33 AM
So I'm not sure where I stand..almost two months ago my wife decided to leave to take baby to doctors while I was at work. She didn't come back. She took all of the baby's clothes and went to stay at her parents where she is now. On my way home from work she and her family all blocked my phone number. So I couldn't get in touch or know where my son was. Her father did pick up eventually pretending he doesn't know anything. Anyway she is still there posting pics of my son online constantly.
@mick.i know the feeling mate when your child refuse to talk to you and you been kept away with police orders and on top it find out some home truths .the courts is your only option mate you if want contact with your children .
C.laurie
- 23-Oct-19 @ 3:56 PM
Hi, my ex boyfriend now has not seen his twin boys for a number of months.They refuse to see him and he feels really low.This has been one of the causes of us breaking up as he would take things out on me when he received an email from his ex and the whole day would be spoilt.Reading the messages on here has made me fully realise his pain.It breaks my heart for all of you.I am lucky.Although, I divorced my husband I had a lot of contact with my teenage kids.I wish I could continue to help him but it is not to be
Mick
- 23-Oct-19 @ 10:55 AM
Hi, I've recently separated from my partner after I woke up from a night shift for her to tell me she doesn't love me anymore, I have a 3 year old and not even a 3 month old we were engaged to be married. Straight away my instincts from being through a separation from a child put me straight into my kids shoes and I needed to ensure we had structure for them and we have a plan between us so I have the kids 2 nights a week and I pay child maintenance since the get go as this has gone on for about 3 weeks now. She has been to see a doctor and bluntly said that she doesn't have post natal depression and handed her a leaflet and I really do not trust the doctors we see as they can have oversight. We argued at times but it was never that serious I just don't understand and I'm so lost! I've tried getting her back and it just makes things worse but then there are days where we went places and we acted as if nothing had changed between us. I really don't get it!
@hartim.ithink he will be fine and not to worry.he will find he's( feet again) we (all) get knocked down ,hurt have the feeling off been defeated .but in the end he will ding he's feet again.
Moontheloon
- 19-Oct-19 @ 5:17 AM
Hello! it's heartbreaking to read all these posts and comments. I am sorry that you are going through hard times too. I'll try and keep this short. my brother has just began the process of a divorce. He absolutely adores his 4yo daughter. The wife cheated on him with a work colleague which is devastating to say the least. He is truly heart broken and has mention "giving up" and "can't cope" with a high rate of suicide in men you can see my concern. He is so crushed that he won't be the family man he loves to be. Being that familyis/was everything to him. So I need some advice on how to help him though this. Or is there any light I can shine on him to make him see a brighter future than the one he currently sees? He also works in the army far away from our parents and other relatives. He is also having to move back into the army barracks on his own which I'm scared will make him feel even more lonely. really need help and fast! thank you Harriet x
Hartim
- 19-Oct-19 @ 3:08 AM
@perkins.d.after reading your story it hit home not for me but for my brother Ronnie .now we are twin brothers we do [everything together] and yes my brother ron has been in a a few hospitals for the [criminally insane] he can be a weird fellow at times but one thing i know about my brother is he loves he's daughter .and[ god help] anyone who hurts he's daughter[ seriously ].my brother planned to[ kidnap] he's own daughter gods truth . because he thinks her mother is a disgusting parasite and wants to[ kill her gods truth] .but my brother is a good father and loves he's daughter 100 percent .
reggie
- 18-Oct-19 @ 9:05 PM
Hey, am I the only one who just feels completely an utterly empty inside me and my ex broke up around 2 and a half years ago maybe 3 I can't remember exactly and I still can't get back to my normal self I mean I see my kids every second weekend and I love absolutely every minute of it with them but Sunday will come and a big gush of being lonely empty and depressed comes over me every single time it hurts so much I really miss being with my family and seeing them happy and playing and just running a muck and what not I have a 6 year old and twins who are 3 I'm pretty sure I've missed majority of there accomplishments growing up I feel useless and to be honest feel like just giving up and lying down I've attempted this twice in my life due to this depression and anxiety and feeling like I have to force myself just to get up each day I've been in a few phsyc wards aswell as hospitals for treatment but I just ended up like a zombie and didn't no what's what and who was who now I can't work as can't cope with my thoughts that constantly run through my head day in day out I've tried just about everything but it's like I can't see the light at the end of the tunnel how am I ever going to be happy in myself when all I want is to be with the ones I truly love every second weekend is not much that's only 25 times a year I get them, now my ex is ok with me regarding the kids and will let me have them whenever I want really but I choose not to because it really really hurts me as they just have to leave again and then im just sitting there staring at all there belongings heartbroken again I'm just worried I might make the wrong decision and end up breaking there hearts with them getting told there daddy is gone ??
Perkins.d
- 18-Oct-19 @ 1:41 PM
I can't take this anymore, I'm a young dad who is absolutely broken by the absence of my son, he's 3 and he Is My absolute world, I can now only see him in a contact centre for 1 hour a week as I have a criminal record, I can't take this pain anymore I want to be with him every day
G2t
- 14-Oct-19 @ 10:49 PM
I'm sorry to say this but sometimes you have to fight for your kids to, I don't mean physically I know relationships break up and you move onto others, but when another man thinks he has the right to involve himself with your biological child/ children then you have to do everything in your powers to fight,I don't get these guys who try to be a father figure knowing their dad is still around are not right to me, they must have something missing, hmm.. So come on grow some balls as these are what made our lovely children and show them that your around for the future and aren't going away...
Gjk
- 17-Sep-19 @ 4:19 AM
I have been reading the comments on here and they are heartbreaking us men have feelings toand it doesn't get easier all my children have grown up and are starting families of their own now my wife left me for my so called best friend but I didn't find that out until later my daughter was then only 1 year old my middle son was 4 and my eldest son was 10 I remember the day they was leaving and I was saying goodbye to them and yes it is soul destroying even tho I have seen them on every other weekend up until they were older and had lives of themselves I feel like I missed out on so much of their lives being a part time fatherand I know I can never ever get that back it's so hard to explain to someone that hasnt been through it I am 57 now and I still sometimes cry at those missed years with my children and for everyone that is going through this I wish you strength
Dad
- 17-Sep-19 @ 12:11 AM
I see my boys every other weekend and it is literally killing me, I feel so lost and empty when there not here, it comes to sunday the day they have to go back and I'm just in a black hole. I'm so close to my boys we always have been my 6 year old tells me he misses me all the time. And he doesn't want to go back he wants to stay here with me. My 4 year old literally wont let go when I get to his mums and its heart breaking even soul destroying I never wanted a broken home for my kids and even dragged my marriage out for a year or so just so I could see them every day. Does it get easier? Do you eventually learn to deal with this empty feeling you have? Because i haven't and it's been nearly a yearnow. I just dont know what to do. Does anyone else have any advice?
Kieron
- 15-Sep-19 @ 7:51 PM
How can I help my friend who is separated from his daughter. He has access to his daughter but the ex-wife is refusing to let him spend time with the child without her supervision.she says it's because she's paranoid but about what she won't say. This is taking a toil on him and most times I don't know what to say or do. How do I help him through this?
naghiwalay kami dahil nahuli qlko sya na may Iba tapos aq p Ang naging masama sa kanila binigyan ko sya Ng pagkakataon inulit nanamaman nya tumatanggi p nya samantalng binago nya Ang pangalan s phone at pinalodan pa sya Yun b Ang Wala na
wewen
- 3-Aug-19 @ 12:56 PM
I'm hoping someone could help me, my and my husband split 6 weeks ago after 14 years of being together, he has been harassing me as hes said he cant live without me and the kids in his life and has tried to commit suicide twice (both times telling me he was doing it) i have contacted the police but they were no help, hes now using the kids and only having them for an hour or 2 as says he cant cope with them for longer unless I stay with him while he has them (they are young 4,2,1, has anyone else been in this situation?
Chez
- 1-Aug-19 @ 6:50 PM
Hi, I see my son regularly but not 50/50 more 60/40 her . I have asked several times to see my son an extra night a fortnight, and offered a compromise, but I get no luck. Been threatened with the Csa doesn't worry Me, they just want it all there own way !!! Despite wanting to see my son more and always making time for him I'd be a well thought of I I didn't want to see him. Court is it ? #rantover
Mor
- 27-Jul-19 @ 8:18 PM
my question is about how do I help my boyfriend? he gets in a bad place due to not being aloud to see his kids how do I comfort him? what do I say or do to help him? big explanation Hi, so I have been with my bf for a year now. he has 2 kids with his ex but she won't let him see them and it's really hard for him coping with it. so after we were together for a few months she 1st poped up and they seemed to have sorted it out. he got to see them twice a week. First few weeks were good but then she dragged up all the feelings she had for him saying they are still there. And then she gave him a choice of ether he sees the kids or me... the choice was hard for him but he choose his kids and I respect him fully for it. within weeks she got him back in the relationship and promised all sorts of changes that were not met and 1 monthhe had enough or it, we were secretly talking behind her back because we love each other a lot and he just wanted to see his kids, so he came back to me and moved back over but he hasn't been able to see them since. he missed his sons 1st birthday and I know that hit him hard and the longer he goes not being able to see them the worse he feels. it's worse when he is asked if he's seen them by his family or mine and he's caught in bad thoughts of how he misses them and with his eldest (5) the last time he was away for a few months she ran away from him pushing him away, the thought breaks his heart and he can't do anything. he's also not on ether birth certificates as the relationship was a toxic one and there was constant arguments and breakups. he wants to eventually go to court after he saves up for money for them and the court fees, he dosnt pay maintenance as he isn't being forced by child support or asked by the mother and honestly at the moment we can't afford as we are saving for our own place, so he wants to get money together for both of them so he can say he's put money aside for them and he wants to just see them. but right now he's hurting and I don't know what to do or say to comfort him or help him he thinks he's a terrible person for not being there. I have to admit I'm scared if she gets back in contact she will drive him away from me again but that aside I want him to be happy. i know I'm not aloud to meet his kids ever and that bothers him a bit too but we could work round that if he got to see them but right now I need help with helping him. what do I say to him to make him feel better or take away the dark thoughts and feelings of missing them?
becca
- 29-May-19 @ 3:53 PM
Can anyone tell me what to do my son and his partner split up after a 4 year toxic relationship my son works long hours and irregular hours as he is self employed, his ex kept him sleep deprived he slept on sofa for 2 years as not allowed to disturb kids when he came in from work often after 12 hour shifts however he has had to move back in with me as he could not afford to give her the 700 a month she wants, he has the children on a Sunday Monday nightand Tuesday till 4ish the children are 18 months and 3, the issue is it was a nasty split and the ex has done the pity act even though she was malicious beyond belief and everyone has taken her side even though I have texts saying horrible things about him and the children, she has now become mother earth even though this act I am sure will slip, anyway my son after the split wentand has had a few nights out not on the days he has them, but he is now getting flack for going out with his mates and playing golf, is it acceptable for him to go out on days he is not working, I am getting a lot of flack as he is going out ,is he being unreasonable, in doing this and should he not go outand should he have the kids more he has asked but she says she has made plans
fedup
- 4-Apr-19 @ 8:36 PM
I'm a single Dad that has the every other weekend situation. My relationship with my two teenage girls is good. The greatest struggle I've been dealing with ever since the divorce is the Sunday night they go back. It's agony on me. I'm a total emotional train wreck and have been for the past six years. I've tried to stay busy, stay positive, and all the common recommendations to overcome this pain. Here it is again, Sunday night, and I'm searching for something, anything that will help me stop this sadness. Am I alone on this? I've read some absolutely soul breaking stories that make my issue seem absurd and I try and keep those stories in mine while I try to get through my heartache. This usual emaotional battle will get better or stop by mid week and stay that way until I'm with them again. I can talk/text with them and not feel this way. Then we can go a few days between connecting with each other, no problem. The next parenting weekend comes. Then it starts all over again. If anyone can help or has the same challenge I'd sure appreciate hearing from you. Thanks for reading.
Smc
- 11-Feb-19 @ 5:39 AM
Bassicly was with a girl for about 2 years had our fair share of arguments break ups what not cut a long story short she found out she was pregnant for her too leave me while she was pregnant for 6 mounths too then go back too her before the baby was born as I thought everyone deserves a second chance right . I was at the birth and was pleased that I was able too be there what not but either way 3 mounths after he was born and we had been sorting things out everythink was going fine out the blue like she didn't want too be with me for her own reasons which was not true off accusing me off doing things when I had not so we break up and I have applied for mediation going through the process too see my son I just no if she don't come too mediation it will more then likely go too court but it's like he's only three mounths old I'm unsure what too do would it be okay if I had him every over weekend just being three mounths old like I don't no what too even ask for tbh becouse he's still only a baby is messed up I am going through the right channels like I say but I don't no if it's right too have my own baby over night just really don't no No what too do I only want too see him for a few hours i this every over weekend becouse I just don't think it's fair for my baby boy too be without his mother for 2 days stuck in what too do in that sense too be honest
Boroughlad
- 16-Jan-19 @ 6:21 PM
Am a new dad my partner and i have separated and we have a baby boy only a couple months old and we had been arguing loads and she couldn't cope and she has stopped me going to pick him up she going to bring him to me She recently had an implant put in so am confused I love my boy so so so much hurts not seeing him
Chris
- 2-Dec-18 @ 1:57 PM
Bob Stevens - Your Question:
You haven't mentioned the problems caused by a wife obtaining an unjustifiable non-molestation order ex-parte, the subsequent introduction of Cafcass, the 8 months it can take to get to court to decide visitation/custody, and the problems of parental alienation that most men experience as their wives try to cut them out of their children's lives. And of course, once a non-molestation order is granted, it also gives unlimited legal aid to the wife for the whole process. Meanwhile, the husband gets no legal aid, and if he wants to fight for his kids, he has to pay for it himself. Don't bother suggesting any of the "free" help a man can get, they are a total waste of time and more often than not cause more problems than not. Your article appears to be more of an advert. Perhaps in future you can address all aspects of a subject, rather than type it up wearing rose tinted spectacles.
---
Our Response:
Not all cases go in the way you say, there are many variants. In many cases parents agree between themselves about access arrangements. I am sorry that you seem to have had a rough ride of it personally. We always advise non-resident parents not to try to deal with issues themselves (as non-molestation orders can obviously cause access problems). We encourage our readers to try to gain access through the courts. As painful as it can be - it is the legal route. For this, we at Separated Dads are here to try to help and offer a comprehensive series of pages that aim to give useful advice across the board. For people who are struggling with access or other related issues, our Separated Dads forum (run by volunteers) is aimed at helping non-resident parents to negotiate the trickier matters. This site is not about being an 'advert' - it is about helping dads through a tough time in a way that is easily identifiable and accessible to all.
SeparatedDads
- 15-Jun-18 @ 3:25 PM
You haven't mentioned the problems caused by a wife obtaining an unjustifiable non-molestation order ex-parte, the subsequent introduction of Cafcass, the 8 months it can take to get to court to decide visitation/custody, and the problems of parental alienation that most men experience as their wives try to cut them out of their children's lives. And of course, once a non-molestation order is granted, it also gives unlimited legal aid to the wife for the whole process. Meanwhile, the husband gets no legal aid, and if he wants to fight for his kids, he has to pay for it himself. Don't bother suggesting any of the "free" help a man can get, they are a total waste of time and more often than not cause more problems than not. Your article appears to be more of an advert. Perhaps in future you can address all aspects of a subject, rather than type it up wearing rose tinted spectacles.
Bob Stevens
- 15-Jun-18 @ 10:20 AM
Feeda - Your Question:
Would you say having my children every other weekend friday till sunday and every Tuesday overnight was reasonable access ? Court is looming and my ex partner feels I should be doing more although I'm a production manager and work 10 hour days (minimum )and 2 weekends of every month. I've been denied access now since January this year and have not seen my little boy and girl at all since then I'm desperate and heartbroken to say the least.Any advice will be gladly taken on board ??
---
Our Response:
This is considered a standard access arrangement, generally administered by the courts. As a rule, the court will not force a parent to have their child more than the parent is willing. Please keep us informed of the outcome of your case.
SeparatedDads
- 14-Jun-18 @ 12:52 PM
Would you say having my children every other weekend friday till sunday and every Tuesday overnight was reasonable access ? Court is looming and my ex partner feels I should be doing more although I'm a production manager and work 10 hour days (minimum )and 2 weekends of every month. I've been denied access now since January this year and have not seen my little boy and girl at all since then I'm desperate and heartbroken to say the least ...Any advice will be gladly taken on board ??
Feeda
- 12-Jun-18 @ 9:31 PM
Hi all, thank you for sharing your stories. I am a desperate father and am dying for any advice you could have. Have a 22 year old son living with me, his on mother broke off contact with him 2 years ago. Now he's dealing with it and keeps saying I'm The best dad in the world and he will never leave me. Last year I met someone believing in a new furure. I never ever dreamed she would get pregnant so fast and on may 17th 2018 my daughter Lily was born. We stoppes seeing each other in decmber 2017 and she refused me any updates about my baby. I forgot to mention that having a baby girl was my biggest wish ever. Between december and her birth I was diagnozed with MS, and brain tumors. Combined with severe depression and adhd. Not really ideal...and every day is a struggle looking for any reason the fight which I don't see anymore. My life force was my baby girl...now the mother is so cold, actually since she found out she was pregnant she became hostile towards me and only after being cnvinced by her own friends and family she sent me a message a week after the birth, very obligatory teks and a picture. If I could I would take her here and spend every second I can with her. Unfortunately her mother lives 18o km away, i am on welfare, because of my medical condition, she is constantly referring to Lilly as her daughter...basically everything she says shatters my heart. I would kill and die for my childeren but a daughter to a father is sacred. My doctors advise me to stay away, let her grow a bit before stepping into her life, and then let my daugher see and chose for herself. I will of corse be made out to be the boogey man in her family. As a father (oversensitive) not knowing how long i will be around?? What do I do...my doctors advise me to stay away to have a chanc to survive,but my heart cries out my baby's name 24/7 This is the short version...I am litterally begging for advice on what toso and say to the mother..i know one day lily will find me but knowing my angel is so close and ai can't hold her is dastroyng me... please help his loving father figure this out?????? Supposed to see her tuesday but only at 9 am for a brief moment. I just want her with me very other weekend or something... I love her to death...please help me..
Maverick
- 3-Jun-18 @ 4:47 AM
@KMar - explaining to them with kindness why you do the things you do is the best way. Hopefully somewhere down the line they will realise.
Greg
- 15-May-18 @ 11:14 AM
My partner, Chris and his ex-wife, lets call her Sarah, split up over 3 years ago.They have a 6 year old girl and an 11 year old boy and my partner and I have them every 2nd weekend.It use to be more often but Sarah moved out of the city. Chris is really struggling with the situation as he feels that they are slipping away from him.Unfortunately Sarah does not discipline them and allows them to eat whatever they want, whenever they want, which means that when they come to us we look like the bad ones as we say no and it is turning out to be a constant battle.When they are with us we try to do fun things with them as Sarah doesn'tspend time with them but this can also be challenging, as with Sarah they have their own rooms, all the toys a child could want, including a games console and when they are with us, they share a room and have some toys but not loads and no games consoles. As a part time parent, it would be nicer for Chris to be able to spoil them (to an extent) but we feel that if we do this they will get absolutely no discipline whatsoever.Chris's son has poor manners and an unrealistic belief of entitlement ('why won't you get me a games console', 'why won't you take me abroad' etc).I wonder if anyone has advice on how to handle this?
KMar
- 14-May-18 @ 1:52 PM