Ex Wants to Take Child to Live in an EU Country: What Are My Rights?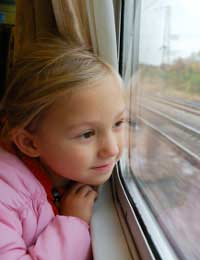 People are much more international now. It is not uncommon for people to spend periods of time working abroad or to have relationships with someone from another country. International families are now common, but the international element can cause problems if the relationship ends and there are children. What if one parent wants to take the children to live in another country?
Thankfully most couples who separate are able to agree arrangements for their children between them, without the need for the help of solicitors, mediators or the court. Shared arrangements are becoming increasingly common, where the children spend similar amounts of time with their mother and father. Obviously this requires an element of cooperation between the parents and usually a close geographical proximity for it to work. The further apart the parents live the harder it is to make sure that the children have a full relationship with both parents, which is in their best interests in the vast majority of cases. This is particularly difficult to achieve if one of the parents decides that they would like to move to another country with the children. Given how easy it is to move within the EU, this is happening more and more. If this happens it is important that you know your legal position.
Do you have parental responsibility?
The first thing you must consider is do you have parental responsibility for your child? This allows you to have a say in the important decisions in your child's life, such as consenting to medical treatment, and more importantly, as in this case, a say in whether your child can move abroad permanently with your ex. As the law stands at present, all mothers automatically have parental responsibility for their child as soon as they are born. All father's married to the mother of their child also automatically have parental responsibility. Unmarried fathers whose child was born before 1st December 2003 do not have parental responsibility for their child unless it is formally granted by the court or a formal agreement is entered into with the child's mother in a prescribed form. Thankfully the law was changed in 2003, to take into account the fact that many unmarried couples now have children, and any father named on the birth certificate of a child born on or after 1st December 2003 automatically has parental responsibility for that child. If you are not named on your child's birth certificate as the father, you can obtain parental responsibility with the agreement of your child's mother or through the court.
If you have parental responsibility and your ex wants to take the child to live abroad, your ex needs your permission. If you are agreeable to this, it is always recommended that you obtain a court order confirming your agreement and also detailing your contact with the child once the child moves abroad. Once the English court order has been made, a "mirror" order should be obtained from a court in the EU country that the child is moving to, as once the child moves abroad, any issues regarding the child would be dealt with by a court in the country where the child lives and not by an English court. You will need a lawyer in the country that your child is moving to, to deal with this. Although this can be expensive and time consuming, if your ex later reneges on the agreement you will find it much easier to deal with this issue in the foreign court as there will be a formal record of the arrangements that were agreed.
What if you do not agree?
If you do not agree to your child moving abroad, your ex will need to apply to court and ask the court to make an order agreeing to her request. Every case of this nature is fact specific, so it is important that you obtain specialist legal advice so that you present your case in the best possible light to the judge. If the judge does agree to the child moving abroad, they will usually insist that the court order include details of the time that the child will spend with you. You will then be advised to obtain a "mirror" order in the country that the child is moving to.
If your ex takes the child abroad permanently without your consent, this is technically parental child abduction and there are international legal agreements between Britain and the other EU countries, which would hopefully facilitate the return of the child to this country. If this happens you must contact a specialist lawyer immediately as it is important that an application is made to court as soon as possible for the child's return. Once the child has been returned, the English court will have to decide if it is appropriate for the child to move abroad permanently with your ex.
If you are separated from your child's mother, there will inevitably be many issues that arise regarding your child. Hopefully you will be able to deal with these between you, but if not it is important that you obtain the advice of a specialist family lawyer, which will then enable you to consider the best way forward for you and your child.
About the Author
This was a guest blog written by Fiona Wood, Family Law partner at specialist divorce solicitors, Pannone Law Group. Check out the
Separated Dads Forum
... It's a great resource where you can ask for advice on topics including Child Access, Maintenance, CAFCASS, Fathers Rights, Court, Behaviour or simply to have a chat with other dads.
You might also like...
Hi i portugueses and my son too and my ex partner is Romanian but on 20 of September i returne to my country with my son and my ex come with me to help with trip but i returned to England in Christmas time for my ex spend time with the son but for my gifts for Christmas was a prohibit order to remove my son from uk know i here can you give and advice i going to the court on 1 of july to see if e can come back to my country P.s: i have a paper for 5 years to travel with my son between portugal and uk
Carina
- 31-May-20 @ 3:35 PM
My.ex has got court order have our son on a sunday and one day during week. But im getting married in few months (partner is in the army) and we want to move with him. But im.affraid my ex will stop.me ( he isnt on birth certificate) any advice.
Jennie
- 17-Feb-20 @ 8:12 PM
Hi , i have a son and live in uk in a abusive physical relationships and we are ready to separate . He has brithis passportand he is from Irak . Haw can i ban him never go with the child in Irak because i know he will not gone bring back, he try to be nice with me till he take it in there or convince me to go together to visiting his family. I been in there and i never want to come back because a very bad experience, he try in that time to push me to make id for our son in there but illegal( because we are married) he try to explain to me we need to pass the son in his brother name and sister in low because they are married. Can you believe? I get shock! I did not accepted and i was thinking never i gone go back from there when i realised what kind of person he is . I report him 2 times to police for violence and physical abuse and i did not go on with the court thinkingis gone changebut there is not change i believe . Thank you in advance!
Dorina
- 2-Feb-20 @ 3:54 PM
I'm English my ex is Scottish. Me and my ex were living together in england however a month before birth she moved back to scotland to have the baby and we split. Now she says I'm not allowed to take my daughter to England to spend Time with her and can only see her if i stay in scotland is that allowed?
Brammo
- 18-Dec-19 @ 3:22 PM
I lam Portuguese I had a baby in UK and the baby is English , start to be a very abusive relationship , the baby is two of age I live here on my own I want to go back to my home country . Do I have to have the fathers consent even though we never lived together it he is on the birth certificate. What is the process what do I need to do .
Marge
- 21-Nov-19 @ 11:27 PM
Lived in an EU country with my partner and she returned to Australia to give birth to our child. I went for the birth and they visited me a couple months later and I went there again recently. Bub is now 10 months old and since my Australian visa hasn't been granted yet I want them back here. But she doesn't want to settle there permanently and I will be working away forse month at a time. Is it parental child abduction if she leaves with our child when I'm not in the country? Would they force a 10 month old back?
Confuzzled
- 17-Sep-19 @ 1:59 AM
My sons daughter who is 16 has been taken to Southern Ireland with Out my sons permission, her mother is very controlling, what can he do to stop this happening.
PB73
- 12-Aug-19 @ 4:25 PM
I have recently left an abusive relationship with my partner who is currently pregnant and due in September. She had abused me physically and mentally the last year. After what I have been through I want full custody of my child and move back to Scotland where my family are. Now I am in England. A court date has been set to press charges against her for her abuse and I have been allocated a solicitor and funding. She has 2 young children at present which are with another man. However, I would like to know my rights and if I could get full custody due to her abuse and move to Scotland with my child.
hi me and my partner split up . i am german he is british and we met abroad and decided to move here. we have a 2 years old son and i am heavily pregnant. I want to move back to germany and he agreed to it. but how does it work ? visiting rights ? child support ? do we have to appeal to british or german laws ?
KIKKI
- 5-Aug-19 @ 2:56 PM
My son and grandson arrived yesterday for a 2 week holiday and whilst they were travelling my son's ex partner (and mother to our grandson) announced on social media that she is moving back to the UK with our grandson permanently. Needless to say our son wasn't aware of this. We all live in Spain but my son and his ex work on Gibraltar and our grandson was born there. All three have British passports. Can she do this? My son does not want to lose his son, who, by the way, spends 50% of his time with each parent. Does my son have automatic PR even though baby was born on Gibraltar? He is on the Birth Certificate. We just don't know what to do legally and as they are only with us for 12 days time is of the essence.
Yaya
- 2-Aug-19 @ 11:10 AM
Concerned, my brother lives with me and his children are staying with him at the moment but their mother wants to get them tomorrow however she is not living at home at the moment and is not saying where she is staying nor where she will be taking them when she comes to get them. Their dad (my brother) is concerned about her taking her somewhere he doesn't know that could not be ideal for the children. Surely he has rights to know where she is taking them or rights to say no if he is concerned for their safety?
Sam
- 31-Jul-19 @ 7:54 PM
@corrine.your story is a lot like mine .i haven't seen my daughter sense she was 5 .and i plan on never seeing her again gods truth ..if they wanted move overseas well good for them .so my advise to you is move he sounds the same as me he wouldn't care .so unstuck yourself move 9 years is a long time i can bet my pound he has moved on and has he's own life and is happy .you should do the same .
c .laurie
- 9-Jul-19 @ 7:05 AM
I am thinking of moving abroad and just a little stuck and confused in where I stand in taking my 9 year old son with me. He lives with me full time and his dad hasn't seen him since he was 9 months old. We dont speak and havent done for nearly 9 or more years, he makes no effort to see our son even though I've tried hard each and every month of our sons life. Any advice really welcome and needed as this is a move i need to make for myself and my sons future
Corrine
- 8-Jul-19 @ 10:55 PM
Hello all, Me and my partner both live in Spain but of English nationality, he and his ex wife (not yet divorced just seperated) have a child together, who was born in Spain, she is English also. Since their seperation she has threatened to move back to the UK various times with their child, regardless of what he says, only to back out last minute which is completely messing with his head. Now she is aware that me and him are together, she is saying if this continues she will move back to England, as she completely disagrees of me. He is stuck between a rock and hard place, obviously not wanting his son to move back to England without him, but on the other hand finds a way to try and keep him here with a miserable and resentful mother who will ultimatley take it out on both him and their son. Has anyone been in a similar situation and found an 'easy' way out, or know of what my partner is entitled to legally? He wants to cause as little distress as possible to his son (age5). Thankyou in advance
ConcernedPartner
- 20-Jun-19 @ 10:57 PM
My daughter has lived in Southern Ireland for 8years she currently 11 we have a strong bond for many years up until Christmas time last year where her mother blocked my number and all my family's for no reason I've always provided and paid maintenance to her for the upkeep of my daughter is there anything I can do or someone with knowledge of how I can get contact to see my daughter again it's been 6 months since I last spoken to her and it's killing me not knowing how she is we had a very strong bond . I know there eu family law specialist but how do I get her mother to agree or to attend a mediation or order so I can have contact with my daughter again .. thanks in advance
Rick88
- 30-May-19 @ 8:12 PM
I'm a landlady at a pub which my tenancy is coming to an end, I've been offered a bar manager's job in Spain. I have a partner and 3 children (8,2 & 5 months). My 8 year old daughter is to my ex partner which is not agreeing with me to take our daughter to move. I've offered him countless different offers to still have contact between child and father but he just says no to everything. The job opportunity isn't going to be open for much longer so I'm running out of time. I've been to mediation but still says no. I can't afford court and was just wondering what would happen if i just went anyway with our daughter? I have an apartment sorted and a school where as here we have no house to move into once tenancy comes to the end. I believe it's an amazing opportunity and would be beneficial for all my children. I wouldn't just stop access for her father as I believe no matter what my daughter should be in contact with her father
Witts end
- 3-May-19 @ 3:48 PM
Hi clau I'm in the same situation also 2 children and ex is a 6 hour flight away no contact for years. Did you need permission to move abroad ? I'd love to hear your outcome Tils
Tils
- 30-Apr-19 @ 3:44 AM
I want to go and work at a family member's business in Spain. This family member is willing to pay for my daughter to attend a highly acclaimed international school where she would learn languages and all sorts of skills I could not afford to facilitate myself which open many doors for her. She has a good relationship with her father but he has no fixed address and hasn't since late last year so she does not have overnight stays.He often works away for 2 or 3 weeks at a time so if I compromised by allowing him to visit and stay every other week or third week (and forfeit any child maintenance he owes me), would this be fair and likely to be allowed?
TBC
- 23-Apr-19 @ 5:10 PM
Hi my child is becoming 16 yes old we want to move abroad mother dose not want can she move abroad if she wants to?
Ifti
- 20-Mar-19 @ 1:12 AM
Hi, I've separated from my husband due to domestic abuse and we have a trial coming up next month. However, due to fear of life and health issues I'm willing to move to a EU country next to my parents. Social Services discharged us stating that my children are in a safer environment (with me). Hence, i was wondering if i would still need my ex's permission when relocating with my kids? Also, he's on my sponsored visa that is due to expire next year. Would he be able to get this extended considering parental issues?
Esthi
- 13-Mar-19 @ 9:18 PM
Hi, my ex partner and I have too children together,I'm now married to someone else and now thinking of moving country,my ex is not involve in the children's live, he hasn't seen them for 5 years now. do I need permission from him before moving?
clau
- 7-Feb-19 @ 11:35 PM
Hi! I gaved birth to My child in uk, the father and i decided we wanted to live in My homeland, so we moved and after 3 months he moved back to uk, now he claims i have kidpanned the child and that he Will take me to court! We have settle down here and lived here in 2 years
Lele
- 30-Jan-19 @ 11:51 AM
Hi! I gave birth to My daughter in uk, My partner decided he wanted to live in My homeland so we moved there but he quickly moved back to uk, now he accusing me of taking My daughter! Help!
Sara
- 27-Jan-19 @ 10:41 PM
my son has not seen his father for over 8 years and no contact due to court order . im looking at moving out ofuk to Belgium do i need any permission or anything ?
cj0707
- 19-Jan-19 @ 10:48 PM
Hi, I've been divorced about a year now and have two young daughters all living in Spain. My daughters r Spanish. I recently went to issue their passport with my ex, so they could visit my family for vacation and also her family. She has taken them to see her family first while saying she will join me. She told me about this when she was in her way to the airport. So I was not to happy with that. Now she dose not want me to take them to my family and instead wants to take them somewhere again. Also she is taking about moving to another country, Switzerland. So I have joint custody and she can't do that, but is there any way for me to cancel or block my kids passport because she leaves without my knowledge and permission? Do I go to a police station where they issued the passports and they can put something on a flight system so if she tries to take them then they would stop them at the airport? Thanks
Karl
- 25-Dec-18 @ 1:45 AM
Hi, My now ex-partner took our daughter from the UK and to Germany 3 years ago.I had, and still have, PR. At the time my partner made out that she wanted to continue the relationship and we would work things out over the next year or so. I was not able to move at this time but I believed we would all be together again in the near future. My ex did not initiate any conversations about the future and eventually I painfully conceded that she had no intention of doing so and probably never did. This promise of future discussion seems to have obscured what was in effect childabduction. They are now settled in Germany and my daughter has an established life which I do not wish to disrupt for her own sake. I am wondering what my rights are now regards access and how the burden of travel costs to see my daughter is taken into account. They do not visit the UK.
Hi all, great website with great info. I live in the EU and the ex lives in another country in the EU with my 4 yold. She wants to move within that EU country to a place that will be much further and more difficult to get to from my EU country for purely economic reasons - lower cost of living. We have a legal agreement in place for custody and visitation and finance. Do I have a say in her decision to move my child further away from me and my family? Thanks for any info.
SingleDad
- 10-Nov-18 @ 6:07 PM
I am divorced from my wife and have an 11 yr old son with a joint custody order in place. My son lives with my exduring the week and comes to me at the weekends and 50% of his holidays. My ex now wants to take my son to live in the Czech Republic as she has family there but I do not agree. I already have a joint custody order, a prohibited steps order and a financial order. My wife has a uk passport What are my rights towards my son and if she moves do I still have to honour the financial order?
My ex has a new partner I'm concerned about the welfare of my daughter how do I go about protecting her innocence she's only three i.e.Sarah's Law who do I contact to get a background check on her new partner many thanks Richard
Richard
- 17-Oct-18 @ 3:02 PM
Hi I was hoping you could advise me. my wife left me without permission to take my child to a European country I never agreed but I didn't think I would stand the chance in court. now I use to go there every month to see the children and now she's stopped me for no reason whatsoever. she said that if I come within 5 metres she's going to call the police. she has no reason to do this and I don't know where to start or what to do because I've heard so many horror stories of people spending lots of money and not getting anywhere can you advise me what the best thing to do is I've been nice and tried to reason with her but she has a Vendetta against me
Joe
- 18-Sep-18 @ 11:36 AM