Forum Rules and Code of Conduct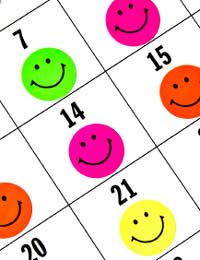 We hope that members will find support, advice, humour and friendly conversation here. To ensure that happens smoothly, we have created a brief code of conduct for members. It's not long and rambling, so please take time to read it, before posting.
Separated Dads Forum Code of Conduct
(1) Language/Defamatory Remarks
Do not post anything that could be construed as racist, homophobic, sexist, harassment, pornographic or abusive.
Anybody can read this forum, so please do not use sexually explicit language or swear words
(2) Personal Information
Please do not use names in your posts (e.g. those of spouses, professionals, ex partners, children etc); you may be putting other people and yourself at risk by doing so. If you have an ongoing court case or dispute, anything you say that identifies you or other the parties may also be prejudicial to the process and might influence your desired outcome. Our moderators will remove or edit posts deemed to identify a person or their children.
(3) Personal Attacks
Do not make personal attacks on other forum members.
If another discussion member makes a personal/abusive remark directed at you, do not respond with a similar attack of your own. Contact the administrator or a moderator.
(4) Links/Self Advertising
Posts will be removed if we feel a link or comment has been posted as a means of self advertising, self promotion, or which we consider to be spam.
Only post links/urls which are on topic and of use to other forum members.
(5) Discussion Topics
Only post a thread once, under the appropriate forum topic. Duplicate threads will be removed. Please keep discussions on topic. If you want to talk about something that is not relevant to the current thread, create a new one.
Take me to The Separated Dads Forum
Check out the
Separated Dads Forum
... It's a great resource where you can ask for advice on topics including Child Access, Maintenance, CAFCASS, Fathers Rights, Court, Behaviour or simply to have a chat with other dads.
You might also like...
@dadabear.my daughter is grown up now haven't had any contact in 11 years .(so I have given up now )it's to late for me in reality.
Harry
- 20-Jan-20 @ 7:15 PM
@dadabear.your daughter is only( 3 so take her court it will be worth it ).her mother might (think )she owns the child the (courts will sort her out).
Harry
- 20-Jan-20 @ 6:27 PM
Hi team, firstly I wish all the other dads on here well, ultimately we are all here for the same reason and don't give up.Don't lose faith and keep fighting for what you believe in!Some of your stories are a lot tougher than mine - good luck! I'm in a situation where I'm seeking information, my ex is massively overprotective and has a continued over inflated opinion of her need to be with my 3 year old daughter, saying is she is not capable of spending two days away from her.I have her every Wednesday and Saturday overnight and have done since our split 18 months ago.I live near Leeds and have family in Scotland and South of England so in order for my daughter to have a relationship with my extended family I would like to travel for two consecutive 2 nights with her.Something that is being refused on the basis 'she cannot be away from her mum' no practical reasons given and she admits i am capable of looking after her. Does anyone have any information that may help me?I feel she is unfairly denying me time with my daughter and preventing her having a relationship with my family. The ex thinks she owns our daughter and has said lets review it 12 months but think the same thing will happen again. She is now refusing to go to mediation so may need to take her to court but would like to gauge if its worth going. Any information would be appreciated, or any examples of case law may help but cant find anything. Thanks.
DadaBear
- 20-Jan-20 @ 3:54 PM
Am in the same boat as others.Have reigstered but not receive an activation code despite numerous attempts to resend.
silentassassin87
- 17-Dec-19 @ 9:45 PM
Tried to register multiple times, kept rejecting me as a spammer(I'm not). How do I register?
Lovingdad73
- 17-Dec-19 @ 4:24 AM
I am really desperate for some help but just cannot register, no activation code is being sent. Any help would be very much appreciated.
COYD
- 9-Dec-19 @ 6:09 PM
@edwin.i am in the same boat I been posting here for years and I am from oz didn't realise it was (English law )myself and i only have a primary school education .might find a different blog with my country's law on fathers rights .they never respond here anyway just take down my posts and offer no help what so ever so they are not that advanced in my opinion .
@melv.yeah well I am dad in distress and just( worked out) this a (English law) web site (damn) I am from (Venezuela )and don't have must( education )but if I find myself a nice English bird one day have our self a baby and she run off with another men with my baby .i will know what to do .so it wasn't all a waste off time .the English are why more advanced then us (Venezuelans ).
Edwin Valero
- 2-Dec-19 @ 10:28 PM
@melv.i had the same problem because I am a (spammer aka the hairy troll)it's very (entertaining )to me gods truth .I just love love it .i don't understand in my personal view how some people take (trolls) seriously.i know some women and maybe children would take it seriously.because we all know (men) are smarter the women and children brains are not developed .so I class myself as a (good troll) and only target adults websites.
Hairy troll
- 2-Dec-19 @ 10:03 PM
Hi, I can't seem to register. Your system seems to think I am a spammer.
Melv
- 2-Dec-19 @ 5:15 PM
Can an admin contact me please? or a member contact one of the admin to let them know that new and current members cannot access the forum. I desperately need advice. Many thanks!
Englishrob
- 23-Nov-19 @ 12:14 PM
Been trying to get access to the forum with no luck. Have been a member for some time but now can't post! Tried to get a new activation code numerous times. Can anyone help please? Need urgent advice
Englishrob
- 5-Nov-19 @ 7:32 PM
Hi I have tried to register, however I have been declined as a suspected scammer. There is no admin to be found. How can I contact admin help? Thanks
215m3
- 28-Oct-19 @ 10:38 PM
Looking for some advice me and my ex split up two years ago she's a recovering alcoholic but she relapsed two weeks ago and last week my son was took in to care for 3 days cause emergency social worker went out and found her steaming with my son in her care the social work never let me know there treating me like my opinion doesn't matter but now she's got my son back I'm stuck on what to do thanks Sean
Seanw
- 22-Oct-19 @ 1:06 AM
I can get access to post on the forum? I didn't receive an activation email and can not find anyone to help or any help contact details?
Nancy
- 12-Oct-19 @ 7:45 PM
Im trying to get some advice as i feel ive been took advantage of while fighting for my so .i cannot seem to register for seprated dads
K.j
- 10-Oct-19 @ 9:04 AM
I managed to find an email address but unfortunately my email bounced back as unable to deliver.It seems numerous people receive messages that they are believed to be spammers.If anyone has managed to gain access to the Forum perhaps they could post how they managed it!
Sooz
- 1-Sep-19 @ 8:16 PM
Can't register, been told I'm a spammer and to contact admin. Can't find any means to do this. At wits end and really need to talk to people, get advice etc I'm being shut out of my wife and child's life. I don't need to be shut out from a place where I can talk about it with others in a similar situation.
Psiman73
- 1-Sep-19 @ 8:42 AM
There doesn't appear to be a Contact Us link for anyone having problems with the Forum
Sooz
- 31-Aug-19 @ 8:45 PM
I was so pleased to have found this Forum but it seems impossible to register and gain access to it.Like many before me, once registered I did not receive an activation email and if I try to log on I am told I am a spammer.Such a shame as it looks like a really helpful, supportive Forum
Sooz
- 31-Aug-19 @ 8:44 PM
Hi all I'm new to this as I'm a first time of a nearly 3yr old I recently split up with my partner just after 5yrs as we was recently moved in with her family member and partner in a 2 bed house with 7 of us in there things got a bit heated between myself and the other guy then I was kicked out and making me homeless but thanks to a charity for helping me with a place I'm now being told by my ex I'm not allowed to see my son until a contact centre is sorted I'm really missing my little man which I was there at the birth and my name is on the birth certificate and I had to save he's life after he stopped breathing after he was born what can I do
Soldier95
- 11-Aug-19 @ 9:52 PM
We have had a mutual agreement in place for over 18 weeks now completely 50/50. Pick ups from school and drop offs, all had been going well without a hitch. Now entering the summer break, I took my child on holiday and thought the best course would be to take week about as it is quite anacrimonious separation. I have been threatened with police presence when I didn't return my child on my day so the only course was to seek legal advice. I have tried to get a minutes of agreement in place with my child's interest at heart as he sees both parents equally, but I have been hit that his mother feels it is appropriate to let me see my child for one more week block, which would begin in 6 weeks and that I only get my child every alternate weekend. The letter has also stated that she did not agree to the last 18 week routine and that the child is far better with her at this traumatic time. I'm struggling to see how this brings any boundaries or routine into my child's life and am really at a loss about what to do or what action to take moving forward to ensure I get to be a stable part of my child's life
Tiktok132
- 10-Jul-19 @ 6:32 PM
Can I cease making further child maintenance (formerly CSA) payments as soon as my daughter completes her A Level exams?
Sideb0310
- 28-Jun-19 @ 12:43 PM
Recently broke up from my partner, we have social services involved in our case and between them and my ex partner even though there are no court orders or anything in place epo's etc they are making it increasingly difficult to get access to my children even though I have equal parental responsibilities, I tried to sign up and received the same message a lot of people get about spamming. I really need help and advice as my situation is worsening by the day and I'm worried they are going to try stop me completely with no real evidence against me to say I am going to harm my children.
AlexN
- 20-Jun-19 @ 8:35 PM
Hello, my verification email never comes through. I have tried resend several times. Is it possible someone could contact me please?
Eric
- 19-May-19 @ 8:28 PM
Hello, I cannot log into my account - I am a regular on the forum but when I request a new password nothing is sent to my email. Can admin help me to get back onto my account? I find this forum invaluable at the current time so any help would be appreciated Jay
Sector7GJ
- 15-May-19 @ 12:58 AM
Gday guys, going through the early stages at the moment and lm finding myself in no mans land. Have two kids one 3.6 and another just gone one. Still love my wife so much. The reason she has wanted to seperate was because l was choosing the beer over her and the kids. She said she asked, warned me but l was to oblivious to what she was saying. Cut a long story short we are amicable and not nasty to one and other. I am about to move out. I just think lm good then l just break dwn and my little fella goes it will be ok daddy, l love you. She asked me to change things and l did and have. I'm just lost
Smarty
- 15-Apr-19 @ 11:37 AM
Someone please help me sign up, at crisis point and need to talk on forum to get support
sad al
- 24-Mar-19 @ 9:39 PM
Might had I never went to court for visitation but had (my reasons) .from the research it was the (mothers job )to apply for it and she didn't she most off had her (reasons )but to wait 10 years then hit me is a low blow .
Chris
- 18-Mar-19 @ 2:03 AM
@cannotbelievethel.i am single father or I don't no if i can say that but there is a child running around with my surname I never payed child support .her( mother had flash holidays got big flash cars designer cloths most likely owns house)thinks she a high roller I heard she is struggling for money .i am worried she will hit me (child support) I have never been allowed to even (talk to this child or even meet her) .i don't think it's fair I am just construction worker that's been out off work and finally found job working (out off town )with the expensive off living in a (pub) plus paying for my home in town is hard enough let alone( start paying )for a child I haven't seen in a decade .is that even legal ?
Chris
- 18-Mar-19 @ 1:00 AM