Forum Rules and Code of Conduct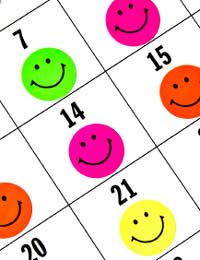 We hope that members will find support, advice, humour and friendly conversation here. To ensure that happens smoothly, we have created a brief code of conduct for members. It's not long and rambling, so please take time to read it, before posting.
Separated Dads Forum Code of Conduct
(1) Language/Defamatory Remarks
Do not post anything that could be construed as racist, homophobic, sexist, harassment, pornographic or abusive.
Anybody can read this forum, so please do not use sexually explicit language or swear words
(2) Personal Information
Please do not use names in your posts (e.g. those of spouses, professionals, ex partners, children etc); you may be putting other people and yourself at risk by doing so. If you have an ongoing court case or dispute, anything you say that identifies you or other the parties may also be prejudicial to the process and might influence your desired outcome. Our moderators will remove or edit posts deemed to identify a person or their children.
(3) Personal Attacks
Do not make personal attacks on other forum members.
If another discussion member makes a personal/abusive remark directed at you, do not respond with a similar attack of your own. Contact the administrator or a moderator.
(4) Links/Self Advertising
Posts will be removed if we feel a link or comment has been posted as a means of self advertising, self promotion, or which we consider to be spam.
Only post links/urls which are on topic and of use to other forum members.
(5) Discussion Topics
Only post a thread once, under the appropriate forum topic. Duplicate threads will be removed. Please keep discussions on topic. If you want to talk about something that is not relevant to the current thread, create a new one.
Take me to The Separated Dads Forum
Check out the
Separated Dads Forum
... It's a great resource where you can ask for advice on topics including Child Access, Maintenance, CAFCASS, Fathers Rights, Court, Behaviour or simply to have a chat with other dads.
You might also like...
Looking for some advice me and my ex split up two years ago she's a recovering alcoholic but she relapsed two weeks ago and last week my son was took in to care for 3 days cause emergency social worker went out and found her steaming with my son in her care the social work never let me know there treating me like my opinion doesn't matter but now she's got my son back I'm stuck on what to do thanks Sean
Seanw
- 22-Oct-19 @ 1:06 AM
I can get access to post on the forum? I didn't receive an activation email and can not find anyone to help or any help contact details?
Nancy
- 12-Oct-19 @ 7:45 PM
Im trying to get some advice as i feel ive been took advantage of while fighting for my so .i cannot seem to register for seprated dads
K.j
- 10-Oct-19 @ 9:04 AM
I managed to find an email address but unfortunately my email bounced back as unable to deliver.It seems numerous people receive messages that they are believed to be spammers.If anyone has managed to gain access to the Forum perhaps they could post how they managed it!
Sooz
- 1-Sep-19 @ 8:16 PM
Can't register, been told I'm a spammer and to contact admin. Can't find any means to do this. At wits end and really need to talk to people, get advice etc I'm being shut out of my wife and child's life. I don't need to be shut out from a place where I can talk about it with others in a similar situation.
Psiman73
- 1-Sep-19 @ 8:42 AM
There doesn't appear to be a Contact Us link for anyone having problems with the Forum
Sooz
- 31-Aug-19 @ 8:45 PM
I was so pleased to have found this Forum but it seems impossible to register and gain access to it.Like many before me, once registered I did not receive an activation email and if I try to log on I am told I am a spammer.Such a shame as it looks like a really helpful, supportive Forum
Sooz
- 31-Aug-19 @ 8:44 PM
Hi all I'm new to this as I'm a first time of a nearly 3yr old I recently split up with my partner just after 5yrs as we was recently moved in with her family member and partner in a 2 bed house with 7 of us in there things got a bit heated between myself and the other guy then I was kicked out and making me homeless but thanks to a charity for helping me with a place I'm now being told by my ex I'm not allowed to see my son until a contact centre is sorted I'm really missing my little man which I was there at the birth and my name is on the birth certificate and I had to save he's life after he stopped breathing after he was born what can I do
Soldier95
- 11-Aug-19 @ 9:52 PM
We have had a mutual agreement in place for over 18 weeks now completely 50/50. Pick ups from school and drop offs, all had been going well without a hitch. Now entering the summer break, I took my child on holiday and thought the best course would be to take week about as it is quite anacrimonious separation. I have been threatened with police presence when I didn't return my child on my day so the only course was to seek legal advice. I have tried to get a minutes of agreement in place with my child's interest at heart as he sees both parents equally, but I have been hit that his mother feels it is appropriate to let me see my child for one more week block, which would begin in 6 weeks and that I only get my child every alternate weekend. The letter has also stated that she did not agree to the last 18 week routine and that the child is far better with her at this traumatic time. I'm struggling to see how this brings any boundaries or routine into my child's life and am really at a loss about what to do or what action to take moving forward to ensure I get to be a stable part of my child's life
Tiktok132
- 10-Jul-19 @ 6:32 PM
Can I cease making further child maintenance (formerly CSA) payments as soon as my daughter completes her A Level exams?
Sideb0310
- 28-Jun-19 @ 12:43 PM
Recently broke up from my partner, we have social services involved in our case and between them and my ex partner even though there are no court orders or anything in place epo's etc they are making it increasingly difficult to get access to my children even though I have equal parental responsibilities, I tried to sign up and received the same message a lot of people get about spamming. I really need help and advice as my situation is worsening by the day and I'm worried they are going to try stop me completely with no real evidence against me to say I am going to harm my children.
AlexN
- 20-Jun-19 @ 8:35 PM
Hello, my verification email never comes through. I have tried resend several times. Is it possible someone could contact me please?
Eric
- 19-May-19 @ 8:28 PM
Hello, I cannot log into my account - I am a regular on the forum but when I request a new password nothing is sent to my email. Can admin help me to get back onto my account? I find this forum invaluable at the current time so any help would be appreciated Jay
Sector7GJ
- 15-May-19 @ 12:58 AM
Gday guys, going through the early stages at the moment and lm finding myself in no mans land. Have two kids one 3.6 and another just gone one. Still love my wife so much. The reason she has wanted to seperate was because l was choosing the beer over her and the kids. She said she asked, warned me but l was to oblivious to what she was saying. Cut a long story short we are amicable and not nasty to one and other. I am about to move out. I just think lm good then l just break dwn and my little fella goes it will be ok daddy, l love you. She asked me to change things and l did and have. I'm just lost
Smarty
- 15-Apr-19 @ 11:37 AM
Someone please help me sign up, at crisis point and need to talk on forum to get support
sad al
- 24-Mar-19 @ 9:39 PM
Might had I never went to court for visitation but had (my reasons) .from the research it was the (mothers job )to apply for it and she didn't she most off had her (reasons )but to wait 10 years then hit me is a low blow .
Chris
- 18-Mar-19 @ 2:03 AM
@cannotbelievethel.i am single father or I don't no if i can say that but there is a child running around with my surname I never payed child support .her( mother had flash holidays got big flash cars designer cloths most likely owns house)thinks she a high roller I heard she is struggling for money .i am worried she will hit me (child support) I have never been allowed to even (talk to this child or even meet her) .i don't think it's fair I am just construction worker that's been out off work and finally found job working (out off town )with the expensive off living in a (pub) plus paying for my home in town is hard enough let alone( start paying )for a child I haven't seen in a decade .is that even legal ?
Chris
- 18-Mar-19 @ 1:00 AM
Hope you can help My partners ex wife left the family home nearly 4 years ago left him with the kids 12 and 16, he just got on never asked for a penny paid for everything even though she was claiming family allowance! she went on lavish holidays and got herself into lots of debt! now all of a sudden she is feeling skint!! she has gone to the child maintenance and lied saying the child lives with her and hardly sees dad! he has been told he has to start paying next month, how can he pay for a child that is living with him and pay her for child that is clearly not living with mum. The child has said she will speak to them but they have said they cannot talk to children. It has got that ridiculous even the child is having nothing to do with the mum as they know dad cant afford to pay it and keep her at his. surely they can't just take her word for it, and surely she is committing a crime by telling these lies? what evidence does he need to prove the child lives with him that the child maintenance people will believe? it has gone to appeal but you read so many bad things about them I'm worried that they will just go with what the mother tells them.
cannot believe the l
- 17-Mar-19 @ 11:30 PM
We currently have a court order for our son. He lives with me and his dad has him every other week and the court order states that he can have him for an additional four weeks for extended contact or holidays with two of these weeks being taken during the summer school holidays.My ex has now provided the dates and is not taking two weeks during the summer and has changed the 4 weeks for 28 days and not counting his weekend as part of the holiday ie. if he has him from friday to friday hes saying he has him for 5 days not 7 and is taking him out of nursery for odd days 2-3).I realise that once he starts school then we will only be able to have holidays during school holidays but is he breaking the court order?
chels
- 15-Mar-19 @ 10:08 PM
Hi, I have tried many times to register with the separated dads forum. I get a message saying that I may be a spammer and I am denied.. I don't understand why its so difficult to sign up to the forum. I have seen posts where moderators are looking for more members to sign up, and the more the merrier. can someone please help and get me signed up to the forum? thanks!
kevin2226
- 24-Jan-19 @ 9:26 AM
I signed with the registrar at the birth of my daughter in 2014. does this automatically give me parental responsibility? my ex (we never married) seems to be calling all the shots and im getting frustrated without much contact.
BEEJ
- 19-Nov-18 @ 7:26 PM
Looking for input. Originally when my ex and I split I had contact with my daughter every Wednesday night as Well as every second weekend from the Friday till the Sunday. She moved away to an area which I roughly a 40 minute drive away but I do not drive so is even longer on public transport. Once she moved there I lost the Wednesday due to the distance issue but the every second weekend continued on the basis she brought my daughter through to me on the Friday and I took her home on the Sunday. This worked out fine as my new partner was available to give me a lift on Sundays. My ex is now saying she cannot bring her on a Friday as it is too much for her as she wants a social life and also has her other 3 kids to think about. If I was to pick up my 6 year old daughter it would mean 2 trains and a bus to where she stays and the same journey back on the Friday after I finish workI would also have to take my other 11 year old daughter on that journey and would not be home till after 9pm at night so effectively losing another night with my six year old as well as my 11 year old. My ex says if I want to keep seeing my daughter I have to go and get her and is not changing her mind at all. I feel I have the better case in the interest of the child but because she is the mother I feel if I take her to court it will go in her favour and I will end up losing another night of contact with my daughter and be left with only every second Saturday and Sunday. Any opinions appreciated.
Frustrateddad
- 29-Oct-18 @ 5:49 PM
My new partner has been a victim of DV for years - He is currently trying to get custody of his two girls from his ex ( who has a 15yo son who is a known to police for having child porn on his phone - he is also a known drug user & trouble maker ) whom lied to get a ex mol against my partner. My Partners Ex has taken out so many injunctions against him so he is unable to return home and collect his belongings, he literally has the clothes he left the house with when he was falsely arrested for DV - He tried to tell the policeman that it was in fact him that was the victim - but - in the police's actual words - " Sorry mate - she got in first " Statements have been written against my partner who has actual evidence proving that everything she is saying is a lie - Hard evidence available but no-body - inc the police - will look at it ! ... There are so many incident reports, and even complaints about the complaints lady - this stuff couldn't be written about, its ridiculous. The woman is a textbook narcissist whom controls with the threat of withdrawal or rage ... My partner is loving and attentive and without a doubt not the violent man she has persuaded everyone he is ... But - Being of stocky muscly build and tattooed - he is the stereotypical 'Thug' !!!! His ex has managed to alienate his entire village & friends and he now has actually had to flee 100 miles away for his own safety ( as she was intimidating and harassing him at every turn - he has a non mol on her stating that she ( or any third parties ) is not allowed to contact him - which she is still doing ) Anyway - he has a court order affirming contact every other weekend until court hears the evidence he has as to why he wants and in fact needs, the girls in his care - ( Social workers are at present carrying out a section 37 report ) The girls have been with us twice now and have loved every minute - yet on their return to the mother they scream and shake and PLEAD with their father not to return them - This is heart breaking. When in the mothers care the girls forced to listen to foul language, threats, physical and mental abuse and are often left to their own devices - they have even been bribed with a 'kitten' if they say they want to 'stay with mummy' to the social worker .... Video evidence taken..... They have also had all devices taken away so they are now no longer able to contact " daddy " at all - which they were doing every night - often till very late - He would often Face time for a few hours and then eventually put them to bed - from 100 miles away - via face time - while his ex was on the phone to her new bf - she had no idea what the girls were doing all this time. This is a very short history !!! ......... Now - His ex has made up crime numbers and basically lied to everyone again to keep the girls off school - to stop my partner from having them on his weekend - BUT - we have overturned this and shown it to be total fabrication - Social workers
Peggatypawz
- 21-Sep-18 @ 1:34 PM
I will kepp this short as possible. 1. Court order set up in 2012, my daughter stayed with me and my dad Friday to Monday every week. 2. I used to have a night out on a Saturday 2-3 times a month, which my daughter did not mind but my ex (bpd) would not like this, so every time I had a night out on the weekend she would drop my daughter off for an extra day during midweek.(which i did not mind)She would tell my daughter im not allowed to leave her with my dad to go out. 3. In January 2017 I Introduced my girlfriend (who I met 3 months previous)to my daughter, they got on fine. The following week my daughter was off to my girlfriend. When I asked her what was wrong my daughter said that my ex had said my girlfriend broke mammy and daddys marriage up. 4. A week later, My ex bought my daughter a puppy, and spoilt her with toys ect (just after xmas) 5. My ex then did the following things which are not true – Sent a Facebook message to my girlfriends ex telling him I was a child abuser and to watch his son with me. Took all my daughters savings money out of her account which my parents give to my daughter since she was born and told her I did it, also posted it all over Facebook so everyone was slandering me. 6. Told my daughter that I prefered my girlfriends son than my daughter. Also took him on holiday. 7. Contact stopped in May 2017, my daughter told me that mam has changed her job to have my daughter on weekends and my ex would not be happy if she came with me on weekends now. 7. My daughter does not want contact because I go out and leave her on a Saturday night sometimes, my ex has steered my daughter to a view of mother.I cant prove it but I am 99% sure the ex has told my daughter that because she has a dog now, if she had contact with me the dog would have to be sold. 8 On my previous weekend contact with my daughter, on her ipad there are whattsapp messages between my ex and my daughter on a number of occasions, where my ex is telling my daughter to come home as I should not have left her with my dad, also emotional blackmailing her at times. I have been in the court process since August 2017 Cafcas involved A very long psychologist report (she states mother has steered daughter views to that of mother, and ceasing contact with father would be emotionally dentrimantal to my daughter Therapy sessions for me and ex I have wrote a letter of appology to my daughter for leaving her occasionally to go out. My ex was told to promote contact by therapist and Cafcass, but is doing the opposite by posting things on Facebook which my daughter can see. My ex is posting things like – so proud of my daughter she is one tough cookie, the day she seen Cafcass – Deadbeat Dads / I can say sorry a million times but it wont make a difference ect (my daughter is seeing this as she is on Facebook) and is ailienating her from me. I was supposed to see my daughter today at the Cafcass offices but Cafcass just phoned me to say she is not
8706griff
- 5-Sep-18 @ 4:01 PM
Charlie - Your Question:
Many thks for response another ? If she was remarried and died god forbib Do I need something in place so son automatically comes to me or does my son remain with stranger?or is it that another battle in court? Thanks charlie
---
Our Response:
If you have parental responsibility of your child, then you would have the power to request your child lives with you, should anything happen to your ex. It only becomes a potential court battle if your ex has left a clause in her will requesting that your child is looked after by another member of the family or a step-parent (if your child has siblings who are the biological children of the step-parent and your ex).
SeparatedDads
- 13-Aug-18 @ 11:56 AM
Many thks for response another ? If she was remarried and died god forbib Do I need something in place so son automatically comes to me or does my son remain with stranger?or is it that another battle in court? Thanks charlie
Charlie
- 12-Aug-18 @ 6:41 AM
Charlie - Your Question:
Hi all am very confused.need advice support. Couple questions. Recently separated. If ex were to marry ,move in new partner, does he gain automatic responsibility? Me as biological father with already strong bond and shared parental responsibility, birth certified not by marriage. Legally wat can I do to remain chief decision maker if anything were to happen to ex.As far as iam concerned fathering of our son is my role mine alone and not some jobseeker!.I believe joint custody would give me this ??? Many thks Charlie
---
Our Response:
You will still have parental responsibility of your child if another man moves in. This means you are the registered father of your child and can make certain decisions. However, many people live in step-families where another parent plays a role and there is little you can do to prevent this.
SeparatedDads
- 10-Aug-18 @ 12:35 PM
Hi all am very confused.need advice support. Couple questions. Recently separated. If ex were to marry ,move in new partner, does he gain automatic responsibility?. Me as biological father with already strong bond and shared parental responsibility, birth certified not by marriage. Legally wat can I do to remain chief decision maker if anything were to happen to ex.As far as iam concerned fathering of our sonis my role mine alone and not some jobseeker!.I believe joint custody would give me this ???. Many thks Charlie
Charlie
- 8-Aug-18 @ 7:36 PM
Tony - Your Question:
Hello I am trying to register for the forum but after I register it says We thing you are a spammer please contact admin if this is wrong ?Can you please register me Thanks Tony
---
Our Response:
You would have to email via the contact tab on the forum to request this with your preferred username. Unfortunately, we cannot register you via this site.
SeparatedDads
- 19-Jul-18 @ 10:14 AM
Hello I am trying to register for the forum but after I register it says We thing you are a spammer please contact admin if this is wrong ? Can you please register me Thanks Tony
Tony
- 18-Jul-18 @ 10:22 AM