About Our Site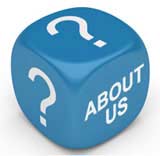 SeparatedDads was formed to offer a unique reference point on help, advice & support for separated fathers.
It's hard to be a father separated from your children. You worry about them, you want to see them and be involved with their lives. But that's not always easy. There are all kinds of problems you have to deal with, legal, financial and emotional. It can be a very rough road.
That's why we made SeparatedDads. It's a complete guide to dealing with life as a separated father. We show you how to deal with all the obstacles life can put in your way, what to do when you're in an emotional trough, how to negotiate with problems about custody and contact, and even how to introduce a new partner to your children.
What happens if your ex wants to move with the kids, or if she gets a new partner? SeparatedDads deals with those issues, and helps you find the proper legal channels when you need them - anyone who's had to deal with Family Court knows what a maze it can be.
We help you deal with child support payments, and how to communicate with your kids, with ideas for things to do when you're all together, which is the best time of all.
We welcome your questions, which are answered by the same experts who write our articles, separated fathers themselves who understand the problems. We're on your side.
Our concern was that there was no single UK resource for interesting features and practical advice on this subject.
Our features and articles are written by experts - who have experience, or a particular interest in this area.
Our Background
SeparatedDads was founded by John Rowlinson, the founder of PtS.
John, through PtS, is involved in a number of ventures including software and property companies. A percentage of revenue from these activities goes towards funding SeparatedDads and a number of similar sites.
Our focus is simply on having experts create the highest quality information possible that is widely read.

Check out the
Separated Dads Forum
... It's a great resource where you can ask for advice on topics including Child Access, Maintenance, CAFCASS, Fathers Rights, Court, Behaviour or simply to have a chat with other dads.
Related Articles in the 'Site Information' Category...