Child maintenance: What am I paying for?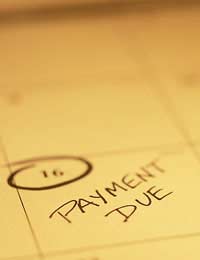 What is child maintenance?
Child maintenance is financial support paid from one parent to another to assist with a child's everyday living costs.
It is paid in respect of:
Children under 16 years
Children under 20 years and in full time education, up to A level or equivalent
Children under 20 years and living with a parent who is registered to receive child benefit for them
Child maintenance is by its nature often paid under difficult circumstances, following the end of a relationship. However it is important to remember that it is not designed to punish parents without full time care. It is simply a way to ensure that both parents contribute towards the cost of raising a child; one of the responsibilities of being a parent.
How is child maintenance decided?
Parents can choose to agree a child maintenance sum and frequency of payment themselves. This is commonly called a 'family-based arrangement'.
The Child Maintenance Service encourages parents to try to agree a child maintenance figure between them. If you need assistance with this, you can speak to Child Maintenance Options:
0800 0835130
Monday - Friday, 8am - 8pm
Saturday, 9am - 4pm
If you can't agree (and have already tried speaking to Child Maintenance Options) you can apply to the Child Maintenance Service. They can assist with:
Locating the other parent
Sorting out parentage disputes
Calculating the payable sum
Collecting and passing on payments
Re-assessing the payable sum when changes in circumstances occur (eg redundancy)
Taking enforcement action if payments aren't made
If the matter is more complex (for example one party lives outside the UK, or the child's living/care expenses are likely to be higher due to significant disability), then either party can apply to the courts.
Note: If you apply to the court in respect of child maintenance (and no other issue), legal aid is not available. However if you are considering apply to the court, you can still get free independent legal help from Citizens Advice Bureau.
How much will I have to pay?
If you have a family-based arrangement, then you can agree any amount between you. If you apply to the Child Maintenance Service, they use a more complex calculation based upon annual gross income and expenses. They have an online calculator which you can use as a guide: www.gov.uk/calculate-your-child-maintenance Note that the Child Maintenance Service will also charge a £20 application fee, a collection fee (if paid to them to pass on), and enforcement charges for delayed payments.
What does child maintenance pay for?
Child maintenance is designed to pay for a child's needs, for example food, clothing, and housing. It is however a nominal sum - ie the receiver does not have to submit receipts or justify what they spend the money on.
'I pay child maintenance to my ex, but she just spends it on booze and her nails. It's meant to be for the kids. How is that fair?'
It may not be fair. Unfortunately as she doesn't have to justify what the money is spent on, there is little you can do. Social services will only get involved if the child / children are being neglected.
What about other expenses?
If you have part-time overnight care of your child/children, then the amount of child maintenance you pay (if the Child Maintenance Service have calculated it) will be reduced accordingly. For example: John looks after his 2 children overnight 1 night a week. His child maintenance payment sum will therefore be reduced by 1/7th. If you are paying less money due to the overnight care, then it is likely that your ex-partner will expect you to pay for any day-to-day basics that the children may need whilst with you (for example food and nappies).
If the is dispute re who pays for what when you have care of the children, perhaps consider mediation to resolve this. If each party's expectations are managed, conflict / arguments are less likely.
'I pay child maintenance to my ex-partner. However she now wants me to pay additional sums for school trips and uniform on top of that sum. Can I refuse?'
Yes, you are not obliged to pay anything more than your child maintenance sum. I would however encourage you to consider any requests on a case by case basis. Ultimately the money is to pay for your child and so you may want to pay a little extra on one-off occasions so that your child doesn't go without. If you are worried about your ex just pocketing the money, consider arranging to pay the school direct or giving your ex a cheque made payable to the school so only they can cash it.
Help is available.
If you are having difficulty agreeing child maintenance sums, or disputes arise re other items, you can seek help from any of the following:
Citizens Advice Bureau
Child Maintenance Options
Any local family law solicitor (Note: Legal Aid may not be available)
Check out the
Separated Dads Forum
... It's a great resource where you can ask for advice on topics including Child Access, Maintenance, CAFCASS, Fathers Rights, Court, Behaviour or simply to have a chat with other dads.
You might also like...
My partner has 2 children - ages 15 and 19. He split it with their mum 13 years ago and have shared the kids 50/50 (although she got the benefits for the children). For 5 years his 19 year old chose to live with us full time, this was from age 14-19. She has just started spending more time at her mums, although she is now out of education. My partners 15 year old has always done 50/50. Just recently his ex (after being separated for 13 years) has asked for money. Now considering my partner has his son 50/50 and pays a lot of money for his activities/clothes etc, can she do this? She has now gone to CSA. Any tips/advice? Can this be happening after 13 years? Why when they have him 50/50. Can we counter claim for the 5 years she claimed their daughter lived with her when in fact she lived with us? We didn't ask for a penny whilst we had her full time too.
RosieMcG
- 11-Sep-23 @ 10:02 PM
Hi, up until a week or so ago, I had my daughter 50% of the time, but also fully engaged with schools, Dr appt, arrangements of outside activities etc.I was paying her mother £250 a month as well as paying for my daughters phone, football, football kit, half towards uniform school trips etc. This has been for the last two years.However what I was finding is that every time I disagreed with her mother over something she would threaten me with going to the CSA, so I spoke to them, they advised that she had no claim so I stopped the £250 payment (only one) and asked she contacted them as well so they could advise her.In response to this she has now stopped me seeing my daughter stating pay me and you can see her but also contacted the CSA saying I don't see her at all and now they are saying I must pay her about £800 per month.How is this right and is there anything I can do.I've spoken to a solicitor and simply can't afford to instruct one.
JDawg
- 13-Aug-23 @ 5:54 AM
Hi I have been paying £600 per month for the last 14 years, my eldest has turned 18 and say his a levels in the summer and left school. He is likely to go to university, in our agreement it says until he is 18 or finished school. I paid in July aswell but he has officially left school. My ex wants me to pay august and September aswell before he goes to university ???
Evs
- 3-Aug-23 @ 12:36 PM
Hi, I pay the correct amount of child maintenance to my ex for my son. For 5 years she has paid his football membership and I pay the subs and for his boots. Growing teen means lots of boots and they aren't cheap. I don't request money for these but now she is refusing to pay for his membership. Can I reduce the amount of maintenance I pay to cover this cost. I do not want him to stop as he does very much enjoy it and it's the only thing extracurricular that she pays for. I don't have a bottomless supply of cash and it seems.unfair that my son will suffer missing out on what he enjoys as she is being selfish.
Nozmo
- 2-Aug-23 @ 6:43 PM
Hi i pay child maintenance every month if i earn more then 50000 do i have to pay child benfit as well
Jas
- 24-May-23 @ 10:44 AM
hi, i'm looking for advice on behalf of my partner who is struggling. We've taken his children on they are now living with us and not their mother who has disappeared off the face of the earth. social services were involved and have said they are to stay with us and not go back to their mum if she returns. we have put in place for child benefit to be moved over to us. however this can take 16 weeks. Spoke to child maintenance and he is still expected to pay the full amount until she rings and closes the case? how can this be right. we cannot afford that aswell as feeding, clothing breakfast club and not to mention we now need a bigger car and an extra bedroom. surely there must be a way round this or we are paying her money for not even having the children?
kayz
- 16-May-23 @ 3:10 PM
Hello there I'm seeking advise on child maintenance,I pay my ex £350 per month ,I have my kids every weds from 5:30till 8:30 And then every Sunday from 1:30 till 8:30 in the evenings and then I have them alternative Friday nights over night ,based on my wages I'm paying too much a month but with me having them not over night on the weds and sun of every week is this even considered towards my child maintance , I also have them over night on bank holidays and I take them away on holiday for 2 weeks a year ,IV ask my ex if I can keep them over night on the Sundays but has refused ,IV mentioned lowing my child maintenance but she won't allow it ,there is just no reasoning with her ,my kids are always well looked after and well fed when there with me IV also contributed to extras as well like going half for my daughter to go to a concert ,I need advise because I feel like my ex is just being totally in reasonable,she also says I can't move or re arrange the times I have my kids for instance if I wanted to go away for a weekend she won't let me have my kids on a alternative day
andrew
- 16-May-23 @ 12:59 PM
Hello there I'm seeking advise on child maintenance,I pay my ex £350 per month ,I have my kids every weds from 5:30till 8:30 And then every Sunday from 1:30 till 8:30 in the evenings and then I have them alternative Friday nights over night ,based on my wages I'm paying too much a month but with me having them not over night on the weds and sun of every week is this even considered towards my child maintance , I also have them over night on bank holidays and I take them away on holiday for 2 weeks a year ,IV ask my ex if I can keep them over night on the Sundays but has refused ,IV mentioned lowing my child maintenance but she won't allow it ,there is just no reasoning with her ,my kids are always well looked after and well fed when there with me IV also contributed to extras as well like going half for my daughter to go to a concert ,I need advise because I feel like my ex is just being totally in reasonable,she also says I can't move or re arrange the times I have my kids for instance if I wanted to go away for a weekend she won't let me have my kids on a alternative day
andrew
- 16-May-23 @ 12:57 PM
Hi all. Looking for some advice. I have a 2 year old but been split from his mum for a year now. I've been paying more than double what CSA calculator asks me to pay as she had said I need to contribute towards childcare costs which I now know I don't. Arrangement is that i have my son a Thursday night and 1 day/night each weekend. Because I am about to move in with my new partner and we won't have a spare room available for my son to have his own room just now, she is trying to stop me having my son overnight. Can anyone advise what rights she has and if she can actually stop my overnights with my son? Thanks
Dave
- 15-May-23 @ 5:53 PM
i'am actually having the best time in a very long time , kudos to Spyloop for helping me to reveal everything my ex has has been doing behind me , now am actually having a great time and i actually believe he can help people out there that has the same problems compared to most other hackers out there .you can contact him through email on hacksecrete@ gmail. comand get your doubts cleared, he can also hack into all social media of your target and provide for you the evidence that you need, and you can also reach him directly by texting him directly+1 (678) 774-9625and let him knows i refer you to him.. you can also reach him if you're not able to withdraw your funds from online trading platforms such as expert-option ,financial, Analyst , coinspot, Ctxprime and many more .. goodluck
camila witney
- 26-Mar-23 @ 6:02 PM
When me and partner split up I had my son 3 x a week. We had an informal agreement and i paid for all his expenses e.g school lunches, child care, uniform etc.my son now lives with me 6 days a week (his choice) but his mum refuses to pay for anything. She has even refused to get his phone screen fixed because I get the child benefit. I have tried to come to an arrangement with her however this has come to nothing. I am debating whether to go to the CMS but am worried that because we had no formal arrangement when my son lived with his mum that she will be able to claim for back payments. Is that something that can happen?
Dad
- 10-Mar-23 @ 9:47 AM
Hi just asking for some advice. Ex is taking the kids on holiday this year. They have no passports now because they have ran out. I paid for everything last time in 2018 to Spain. Is it his responsibility to provide passports and clothing for this holiday because it's on his time in summer holidays.
Frog
- 6-Mar-23 @ 4:26 PM
Hi, My ex has our child every other weekend Friday until Monday morning. I am currently applying for CSA. Am I legally obliged to provide him with clothes for the weekend or because it's his weekend is it his responsibility? Also whose responsibility is it for the after school club on the Friday he picks her up and the school lunch on the Monday when he drops her to school.
Leah
- 31-Jan-23 @ 9:29 AM
My partner pays CMS calculated amount of £35 a week for his child. He also pays £25 a month for phone contract, £40 a month for dance class, gives £10 a week pocket money, puts £40 a week into savings account for said child, buys shoes, coats and other clothes for child, mother makes him pay for martial arts tournaments if he takes her on his weekend( even though she signed her up for the classes). We also have her for 174 days of the year minimum as the mother drops her off for me to look after. There is a court order in place that has never been abided by on either side, only when it suits them. CMS have told him to only pay the £35 a week, but he refuses to pay that amount. The mother earns more than he does, yet she says she wants more. Can the CMS make him pay more based on what he voluntary pays?By the way, I'm not supposed to look after the child as the mother had added to the court order that the father had to be the main carer for the child when she's supposed to be with him.
Hi all, I currently pay child maintenance and I have my daughter every weekend which I am more than happy with and I had to sort a Friday after school and then take her home Friday night then pick her up Saturday but I have currently changed jobs and my shift is 13:00-22:00 and I cannot commit to getting her after school any more which is a shame but needs must, my ex is saying I have to pay the after school club which is £100 a month on top of my maintenance, is this correct or can anyone guide me to where I find out the correct amount I should pay, my ex does not pay anything towards the after school club. Thanks
Luke J
- 20-Nov-22 @ 11:32 AM
Hello, I have seperated and paying Child Maint everymonth as per .gov website and also at times extra club expenses. Now, she is asking me to take care of our child for 4 nights every week in her home when she is away for work. Am i bound to make myself available on those four days of every week and spoiling my plans. or else she is demanding child care fee @15 or 20 per hour, if she gets someone to look after. pls advise..
Ying
- 19-Oct-22 @ 9:53 PM
Hi Me n my ex partner split when my Twin Daughters were 5, no payments were made to me the 1st 2years, then an agreement between ourselves was made,he paid £250 for both, last October it went to £100 for both, now this October he refuses to pay anything - the girls are 16 in Dec, final year at school but then going onto college... should i persue through child maintenance service
Muggins
- 11-Oct-22 @ 9:51 AM
@ish,in my situation there is no expectation (this women child has no home at my place) .I have never pay support or had visits. Her child is a adult she can stand on her own two feet I seriously consider myself a men who had no children and she will be left nothing in my will when I pass .she is not even welcome at my funeral. People can hate on me all they want .
C laurie
- 8-Sep-22 @ 12:36 AM
Mummy There is an expectation on both resident and non resident parents to provide a home for their children. Food, shelter, warmth, clothes and entertainment. There would only be a case for deductions in child maintenance payments, either privately agreed or through CMS, if the non resident parent was making a payment above the cm contributions to the resident parent for a specific item or event. Tldr: he should not expect nappies, change of clothes from you. If they come back to your's in 'dad's' clothes and you don't return them then he can make a (petty) claim.
PompeyT Child maintenance services have a bad reputation but don't let that stop you from using their services. In your case the payment may not be as high as you think. For you the upside would be a flat rate that is paid to your child's mother every month and there can't be any quibbles about extra for travel, food, books or clothes. It might be worth it just to avoid the stress, as she can't demand extra payments for travel on top You are of course always able to help your child out as a parent in your own way above the CMS payments if you see fit, but there is no obligation on you to do so and remember a parent is more than a bank account.
Shotgun 77 Do not stop paying CMS Make an application for variation in your account as you have a strong case for a reduction due to the amount of time your children stay with you. Child maintenance payments are for a child's expenses,. including clothes, school fees, holidays. You are not obliged to pay more, you can communicate with your children's parent to share certain expenses like revision books but it is wholely unfair for you to pay unvaried child maintenance, and additional items on top. Provide evidence of children staying with you multiple nights, any travel costs involved in spending time with your children.
Haz. If you sell it, declare it and pay the appropriate taxes on the profit to HMRC then it will factor into CMS calculations the next time they audit your account. V. He can make the argument that he has paid you the amount through the uniform and school fees. However the child receives the money be thankful that it is received. He is not obliged to pay more than the CMS calculations.
I have 1 child which I pay over 4 hundred a month for , my question is if I sell a second home which I currently rent out , will the cms want a chunk of it .
Hi, I'm really confused. My daughters dad took maintenance off me as he gave my daughter money for a school trip so he deducted that, he also bought her uniform and deducted 150 for that and only gave me £30 for the month. I've tried to be amicable and explain that he's actually taking money off of her which just erupted in him getting angry and blocking me. Is he legally allowed to take that money off of me? He also said that the money he spends on her when she's there, he could take off of the maintenance. I tried to just explain, which he took as me in his words "squeezing for more money" when the truth is I just don't want my daughter to go without. Any advice would be appreciated thank you ??
Hello, looking for some advice please. I have two children (16&14) and have a family based arrangement in place that I have paid without fail for the last 7 years. Currently, out of 14 nights I have them stay with me 6 of the nights (spread out over two patterns). I would consider this almost 50/50 childcare - what would you say? So I have the children almost 50/50 and pay maintenance and I also pay extra for things like uniform, school trips, buy them clothes at mine and also my eldest has recently done his GCSEs and needed revisions books which I paid half towards and am likely ti do the same when he goes to college. I live alone bar when I have the kids and run a mortgage on my own whereas my ex lives with someone. I totally understand my responsibility to my children and have always stepped up - but with rising living costs it's beginning to make me question why I have to pay maintenance as well as all the extras and the fact they are with me almost 50/50 if the time. Any advice on where I stand regards stopping maintenance payment or if I can refuse to pay towards the additional costs of schooling is welcomed. I've always contributed as I don't want the children to be caught in the cross fire. But of late I feel like I'm the one that's the single parent with no help whatsoever but it's just expected that I can and will pay for whatever is needed.
Shotgun77
- 30-Aug-22 @ 9:39 PM
Hi all. First time posting so appreciate any guidance or help! Me and my ex agreed child maintenance payments through personal agreement, using the Gov website to calculate each April based on my earnings. My son starts college in September, and that brings with it the cost of buses to and from when he is at his mums (5 days a week) and train from mine (2 days a week). Total cost estimated at £250 across four months (£220 bus and £30 on trains). I have offered to pay half of the travel costs. Ex has basically refused saying i am obliged to pay half of the cost of travel from hers, plus the cost of travel from mine. Am i going mad, or is that just totally unreasonable?? As i understand i dont have to pay anything over and above what is already paid through child maintenance (which is a considerable monthly payment). But i wanted to offer to pay towards his travel costs too. Guess i can call her bluff and just pay the travel costs for when he is with me, but trying to avoid my son getting caught in the middle of a battle. All comments gratefully received!
PompeyT
- 22-Jul-22 @ 6:42 PM
So my 2 kids 7 and 2 go to there dads every other weekend and I always supply clothes nappies ect but I've now told him he needs a supply at his for the kids so all I have to do is hand other kids and not everything else. He says that's what he pays me the child maintenance for am I right in doing so or should he already have supplies clothes for them at his?
Mummy
- 24-Jun-22 @ 9:42 AM
Well get jacbo or Gordon to support your child whichever one is the biological father .truth is I was born sterile. And you caused myself alot off mental damage bye lieing to me and registering my name on the birth certificate as her father .I'm in myrights to take you court and sue make you pay me .for the damage you caused to my life .you won't be smiling then I can tell you that .
Chris
- 2-Jun-22 @ 10:25 PM
I understand people's upset about the cms. But it goes both ways I work full time Have our son 100% of the time and get zero financial help in the 3years we've been apart. And asked nicely can I have help with just uniform costs & school trips The cost of living is hurting everyone so what are single parents struggling supposed to do?. While he parties his ass off god knows where every weekend. So the kids should just miss out. P.s some of you guys on here sound extremely supportive & fair.
Keke
- 1-Jun-22 @ 4:09 PM
@ROO7.I live in a boarding house .who knows the future now my daughter is a adult she might want to meet me I might be able to shout her steak sandwich and couple off beersat my local pub .get to now each other she can work it out for herself that I'm not this bad monster her mother would off told her I was .
Skippy
- 27-May-22 @ 2:00 AM