Welcome to the Separated Dads Forum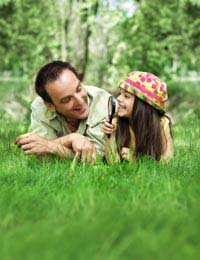 Over the years at Separated Dads we're pleased to say that many of you have posted comments, asked questions, shared your experiences and offered support both here and on our Facebook page. We have now created our own forum where we hope like-minded dads and supportive mums can come to seek advice, offer support or simply chat.
Take me to The Separated Dads Forum
We aim to add our own advice to individual threads when we can and when time allows. Some of the posts might highlight areas where our guides and articles need updating or improving, so we will check the forum regularly.
We'd like conversations to flow naturally so please help by following the usual forum etiquette. We do not propose a lengthy set of "rules" but we have included some general guidelines to follow below.
Forum Guidelines
Please try and post in the relevant category. We do appreciate that some topics cross over but do not place duplicate posts in more than one category
Make sure your title is relevant and meaningful. Titles like "Please help" for example, are a little vague and maybe overlooked by other readers
Keep posts free from swearing, defamatory or offensive language etc
Don't abuse or encourage abuse of other posters
If you see an offensive post, report it the moderator via the "Report" button
Avoid using personally identifiable information
Only one account per person please
No unsolicited/sales posts please
People sometimes avoid reading really lengthy posts! Please try and be precise
Links in Posts
We allow links to useful sources of advice, but please avoid 'spamming' the forums. We are not responsible for the accuracy of any information or links posted by forum members.
Take me to The Separated Dads Forum
Media Requests
If you're a member of the media or any other organisation that would like our forum members' assistance, please don't post in this forum but email us first via our contact page.
And finally...
We really hope this forum is both useful and supportive. We encourage your light-hearted posts to keep the mood upbeat - and of course if you've had a happy outcome following a dark period, please share your thoughts to inspire others.
Related Articles in the 'Forum' Category...