Forum Rules and Code of Conduct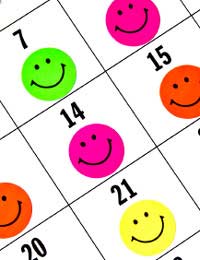 We hope that members will find support, advice, humour and friendly conversation here. To ensure that happens smoothly, we have created a brief code of conduct for members. It's not long and rambling, so please take time to read it, before posting.
Separated Dads Forum Code of Conduct
(1) Language/Defamatory Remarks
Do not post anything that could be construed as racist, homophobic, sexist, harassment, pornographic or abusive.
Anybody can read this forum, so please do not use sexually explicit language or swear words
(2) Personal Information
Please do not use names in your posts (e.g. those of spouses, professionals, ex partners, children etc); you may be putting other people and yourself at risk by doing so. If you have an ongoing court case or dispute, anything you say that identifies you or other the parties may also be prejudicial to the process and might influence your desired outcome. Our moderators will remove or edit posts deemed to identify a person or their children.
(3) Personal Attacks
Do not make personal attacks on other forum members.
If another discussion member makes a personal/abusive remark directed at you, do not respond with a similar attack of your own. Contact the administrator or a moderator.
(4) Links/Self Advertising
Posts will be removed if we feel a link or comment has been posted as a means of self advertising, self promotion, or which we consider to be spam.
Only post links/urls which are on topic and of use to other forum members.
(5) Discussion Topics
Only post a thread once, under the appropriate forum topic. Duplicate threads will be removed. Please keep discussions on topic. If you want to talk about something that is not relevant to the current thread, create a new one.
Take me to The Separated Dads Forum
Check out the
Separated Dads Forum
... It's a great resource where you can ask for advice on topics including Child Access, Maintenance, CAFCASS, Fathers Rights, Court, Behaviour or simply to have a chat with other dads.
You might also like...
I have registered 6 weeks ago but I have not received activation code so unable to post comments. Any assistance??
Zibaalah
- 30-Sep-21 @ 7:53 AM
Hi. Cannot register. No account confirmation email was received Please help Thank you
Wdy1927
- 16-Sep-21 @ 9:00 AM
I'm trying to register but it says I'm a spammer? Any help from admins plz
Cj5277
- 21-Aug-21 @ 11:56 AM
I'm trying to register for help and advise but says I'm a spammers.please help I so need some advice at my wits end
Ashtruck
- 19-Aug-21 @ 7:46 AM
Also unable to register on the forums and system thinks I maybe a spammer. No email to contact
Dancaw
- 18-Aug-21 @ 8:53 PM
I too am trying to register as need some advice and can't as says I'm s spammer….. I'm guessing there's a glitch with the system…!??? How do you contact an administrator to raise the issue if you can't register…!!?? I came here for help with frustration not to add to it..!!!?????????
Progolfer
- 28-Jun-21 @ 12:20 PM
Gegensätze ziehen sich von Natur aus an und so wie Männer es lieben, die Weichheit im Körper und in den Organen der Frau zu genießen, wollen Frauen die Härte und Steifheit des Mannes sowohl außen als auch innen spüren und erleben Ein Kamagra-Kaufenstellt sicher, dass die Weibchen von ihren Männchen das bekommen, was sie wollen und die Härte, die sie verdienen
Andrewank
- 19-Jun-21 @ 9:57 AM
Trying to register to the forum but it keeps telling me that I'm assumed to be a spammer. I'm clearly not but can't find any way of contacting the administrator. Thanks.
Please allow sign up, no activation link was sent
Kane
- 29-May-21 @ 7:53 AM
I'm trying to register on the forum as I need some advice for my partner but it says I'm a spammer and doesn't let me join. Can anyone help with this please?
Magpie
- 31-Mar-21 @ 7:48 PM
I think it is dangerous for you to accept people onto this website, and apparently their new narcissistic supplies... There are ongoing court cases...people referring to affairs that started way before families knew or the mistresses...innocent parties that have been severely traumatised and diagnosed with complex PTSD. There are abusers who seek to attack from any angle. Will it take someone committing suicide over an irresponsible website allowing abusers to congregate for this content to be verified? Maybe a lawsuit will help you realise the imbalance you encourage. How about providing support to both parties rather than further ostracized men vs women, where many times men will have cheated or been abusive...keep out of it! I speak from personal experience whereby I tried everything to enable contact and the alcoholic dad abused that privilege...narcissist triangulation, withholding maintenance ( with multiple emails stating his intentions to do so)....not all men but many men on here are abusers who are enabled by whoever runs this site and others that are similar
Eeb
- 24-Feb-21 @ 1:07 AM
Hi I am unable to log in the the forum so I am posting this here instead! I am looking to interview separated fathers about their lockdown experience Hi, I am a final year Social Sciences student at UCL studying the lockdown experiences of separated fathers as part of my dissertation. This research aims to explore the effects of the COVID-19 lockdown measures on fathers who have been separated and living apart from their children. Separated fathers come in all shapes and sizes. Many are non-resident, living either part-time or full-time in a different home to their children, whereas others have more flexible arrangements which may have been impacted by lockdown and social distancing measures. This study focuses on fathers who were separated and living apart from their children before the first UK lockdown (March 23rd) so as to compare your experiences from before and during lockdown. Participants should be living in the UK and have at least one child aged 16 or under who does not permanently reside with them. I am looking to speak to separated fathers specifically as most family research in the Social Science discipline focuses on mothers and I wish to fill this gap in knowledge, especially in relation to separated father wellbeing. Due to this its super important to expand the global understanding of fatherhood in all its forms and hear your experiences and opinions, specifically in the context of the unprecedented COVID-19 pandemic. The study will involve a one hour interview using phone or zoom depending on your preference. The interview can be arranged for whatever time suits you best over the next few weeks. All your data will be kept confidential and anonymous throughout the study in accordance with UCL Data Protection Policy. If you would be interested in participating or would like more information about the study please email me at: stnvhmh@ucl.ac.uk. If you fit this description and would be willing to participate or know someone who does please let me know. I looking forward to hearing from you! Hannah Hasler
Hannah
- 22-Feb-21 @ 11:23 AM
I'm having the same problem; try to register and it thinks I'm a spammer and won't let me ???????
Grimm
- 21-Feb-21 @ 9:58 PM
I am really looking for help but I can't register on the forum because it says I am spam when I try to register. Please help
Steve
- 21-Feb-21 @ 6:50 PM
I can't register it says I'm a spammer and to contact admin but I can't find it anywhere , can anyone help ? Thanks
Liverpool1989
- 14-Feb-21 @ 8:33 PM
Hi, Can someone help? I used to be able login to the forum but now it says my account isn't active or I've been suspended? I've no idea why. Could someone have a look for me please?
Chester copperpot
- 18-Jan-21 @ 4:18 PM
Trying to register, but flags me as a spammer. Please help
MillerDan
- 31-Dec-20 @ 12:16 PM
Hi, tying to register and had done a while back, get getting told I'm a spammer and can't get registered.
Murphyb007
- 18-Dec-20 @ 7:49 PM
Hi.I can now register, but it is not sending me an activation email.I have tried several times and looked in spam folder.Can you help activate my account please?Many thanks.
AceCarpets
- 22-Nov-20 @ 11:17 AM
Hi. I can't register. It says I am a potential spammer. Tried the contact page, but page not found
AceCarpets
- 18-Nov-20 @ 1:20 PM
Hi, obviously now lockdown is happening from Thursday, I see my kids on a Saturday for a few hours with a friend present as I There are a few awkward circumstances Where I don't want to be around the mother on my own. Now that I can't have anyone there I'm unsure 1- if I can still go round to see my kids. 2- I'd rather be able to take them out. 3- she's stating she doesn't want me taking them to mine (no reason given) it's in her house or not at all..... I don't know what I'm to do as I'm not sure if I'm allowed to go in her house and personally I don't want to on my own.
I am trying to register but have not received the activation email, please help? I can do with some advice from peers
Nav-27
- 21-Sep-20 @ 9:42 PM
Can't register just thinks I'm a spammer
I can't register on the forum it says it thinks I'm a spammer! Says to contact administrator but no idea who or where that is? Can someone help please? Many thanks :)
Craigstirz01
- 20-Aug-20 @ 7:43 PM
Hi I'm trying to register but not received confirmation email
Misterman
- 18-Aug-20 @ 8:48 PM
Trying to log in. Says I'm a spammer. Help!
Jlb
- 30-Jun-20 @ 1:58 PM
@mr Sampson.in reality no one is going (help you) .you don't need sum forum with a bunch of sissy men who bow down to there ex over the children .me I am old school it's the mothers job not mine .instead off crying over your hurt little feelings get a solicitor .for me mate if any off people that did me wrong turn up at my funeral or hit me child support they will be bashed on the stop .i will name them gordon watson ,sam bournes ,bree bournes ,big Tyson ,all the johnsons .will be bashed if they ever come near me or my funeral.the hatred I have for them I can taste it .and would love to bash them why I am still alive.
C.laurie
- 19-Jun-20 @ 12:58 AM
Tried to register just getting I'm a spammer.i really could do with some help
Mr a p Sampson
- 18-Jun-20 @ 11:34 PM
Unable to register on website forum as thinks i am a spammer. Is there anybody who can help with this?
breadnmarmalade
- 9-Jun-20 @ 2:15 AM
The website is clearly broken. I, as many others, have tried to register on your forum without success.The issue appears to be that no registration email is sent from you.I have tried with two usernames and two emails. If you have lost interest in maintaining this site then please at least put a notice up advising such.If you haven't then please get these issues dealt with as it's unfair to everyone who wishes to contribute or seek advice. Thank you
helpus
- 28-May-20 @ 9:59 AM