Child maintenance: What am I paying for?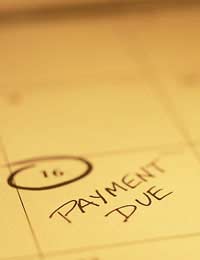 What is child maintenance?
Child maintenance is financial support paid from one parent to another to assist with a child's everyday living costs.
It is paid in respect of:
Children under 16 years
Children under 20 years and in full time education, up to A level or equivalent
Children under 20 years and living with a parent who is registered to receive child benefit for them
Child maintenance is by its nature often paid under difficult circumstances, following the end of a relationship. However it is important to remember that it is not designed to punish parents without full time care. It is simply a way to ensure that both parents contribute towards the cost of raising a child; one of the responsibilities of being a parent.
How is child maintenance decided?
Parents can choose to agree a child maintenance sum and frequency of payment themselves. This is commonly called a 'family-based arrangement'.
The Child Maintenance Service encourages parents to try to agree a child maintenance figure between them. If you need assistance with this, you can speak to Child Maintenance Options:
0800 0835130
Monday - Friday, 8am - 8pm
Saturday, 9am - 4pm
If you can't agree (and have already tried speaking to Child Maintenance Options) you can apply to the Child Maintenance Service. They can assist with:
Locating the other parent
Sorting out parentage disputes
Calculating the payable sum
Collecting and passing on payments
Re-assessing the payable sum when changes in circumstances occur (eg redundancy)
Taking enforcement action if payments aren't made
If the matter is more complex (for example one party lives outside the UK, or the child's living/care expenses are likely to be higher due to significant disability), then either party can apply to the courts.
Note: If you apply to the court in respect of child maintenance (and no other issue), legal aid is not available. However if you are considering apply to the court, you can still get free independent legal help from Citizens Advice Bureau.
How much will I have to pay?
If you have a family-based arrangement, then you can agree any amount between you. If you apply to the Child Maintenance Service, they use a more complex calculation based upon annual gross income and expenses. They have an online calculator which you can use as a guide: www.gov.uk/calculate-your-child-maintenance Note that the Child Maintenance Service will also charge a £20 application fee, a collection fee (if paid to them to pass on), and enforcement charges for delayed payments.
What does child maintenance pay for?
Child maintenance is designed to pay for a child's needs, for example food, clothing, and housing. It is however a nominal sum - ie the receiver does not have to submit receipts or justify what they spend the money on.
'I pay child maintenance to my ex, but she just spends it on booze and her nails. It's meant to be for the kids. How is that fair?'
It may not be fair. Unfortunately as she doesn't have to justify what the money is spent on, there is little you can do. Social services will only get involved if the child / children are being neglected.
What about other expenses?
If you have part-time overnight care of your child/children, then the amount of child maintenance you pay (if the Child Maintenance Service have calculated it) will be reduced accordingly. For example: John looks after his 2 children overnight 1 night a week. His child maintenance payment sum will therefore be reduced by 1/7th. If you are paying less money due to the overnight care, then it is likely that your ex-partner will expect you to pay for any day-to-day basics that the children may need whilst with you (for example food and nappies).
If the is dispute re who pays for what when you have care of the children, perhaps consider mediation to resolve this. If each party's expectations are managed, conflict / arguments are less likely.
'I pay child maintenance to my ex-partner. However she now wants me to pay additional sums for school trips and uniform on top of that sum. Can I refuse?'
Yes, you are not obliged to pay anything more than your child maintenance sum. I would however encourage you to consider any requests on a case by case basis. Ultimately the money is to pay for your child and so you may want to pay a little extra on one-off occasions so that your child doesn't go without. If you are worried about your ex just pocketing the money, consider arranging to pay the school direct or giving your ex a cheque made payable to the school so only they can cash it.
Help is available.
If you are having difficulty agreeing child maintenance sums, or disputes arise re other items, you can seek help from any of the following:
Citizens Advice Bureau
Child Maintenance Options
Any local family law solicitor (Note: Legal Aid may not be available)
Check out the
Separated Dads Forum
... It's a great resource where you can ask for advice on topics including Child Access, Maintenance, CAFCASS, Fathers Rights, Court, Behaviour or simply to have a chat with other dads.
You might also like...
I have 4 children and pay my ex £1200 a month (as calculated by the CSA) and pay the mortgage for the house they and the ex lives in. I cannot afford rent nor another mortgage and as such am reliant on the kindness of family and friends for my living arrangements. I cannot have my children overnight as I am living in a spare room but provide them all their meals when they are with me. The ex is refusing to sell the house and as such I will need to take her to court with money I dont have. Im stuck. Any advice would be gratefully recieved.
I pay £200 month maintenance for my child and have them regularly sleepover at my home. I give my child all the love and attention they need and deserve. My ex partner,albeit a good mum, works part time, and claims all the benifits thats going, has a new partner who is great with my child and I'm happy for her, she goes out more often than not and goes on regular weekends away, which is cool, but then keeps asking me to buy my child new footwear, i ususlly oblige, but am i wrong in saying that's what i pay maintenance for?
Bear
- 25-Apr-19 @ 7:51 PM
£150 could be very reasonable depending on contact costs. It might be all hunky dory to pay in excess of £200 should you live in the same town and you have a decent enough job to support this. But what if it costs £460 just to see your child 2ce a month? Because theres no where to take them other than hotels. Jumping to conclusions here pal. when really she could be earning alot of money already. Every Dads situation is different. Need to stick together not put each other down.
£150 a month!!! That is disgusting. No wonder she has stopped you seeing your child. Get a better job and support your family properly.
Mrme
- 14-Mar-19 @ 6:44 AM
CMS payments are unjustly calculated. Of course, payments should be made to the children but should be put into a controlled escrow account and be ring fenced for correct use by the resident parent. The fact that it can be spent on them is the major flaw in the system and should be addressed immediately.Additionally, thenon resident parent is penalised for relationship breakdown and may not even be allowed to see their children even if they go through the charade that is the court system. Society is becoming worse because of the environment we have thanks to the authorities around relationship breakdown and children. Men in particular would be advised to take an early opportunity to have a vasectomy to prevent future pain.
Fraszy
- 3-Mar-19 @ 5:46 PM
My ex partner is an officer but has 6 children, he thinks its acceptable to pay 12.50 a week which is 50 a month? Is my son entitled to more? He doesnt see him due to having too little time because hes a volonteering football coach, also just got himself a car and treated hes girlfriend to one too
ellie boo
- 25-Jan-19 @ 7:39 AM
I haven't seen my child In a month my ex stopped me ! And I pag £150 a month how much would I have to Pay through csa
Toonarmy23
- 22-Aug-18 @ 9:19 AM