Child maintenance: What am I paying for?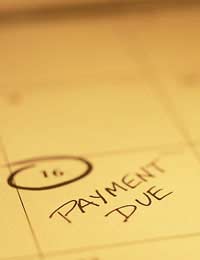 What is child maintenance?
Child maintenance is financial support paid from one parent to another to assist with a child's everyday living costs.
It is paid in respect of:
Children under 16 years
Children under 20 years and in full time education, up to A level or equivalent
Children under 20 years and living with a parent who is registered to receive child benefit for them
Child maintenance is by its nature often paid under difficult circumstances, following the end of a relationship. However it is important to remember that it is not designed to punish parents without full time care. It is simply a way to ensure that both parents contribute towards the cost of raising a child; one of the responsibilities of being a parent.
How is child maintenance decided?
Parents can choose to agree a child maintenance sum and frequency of payment themselves. This is commonly called a 'family-based arrangement'.
The Child Maintenance Service encourages parents to try to agree a child maintenance figure between them. If you need assistance with this, you can speak to Child Maintenance Options:
0800 0835130
Monday - Friday, 8am - 8pm
Saturday, 9am - 4pm
If you can't agree (and have already tried speaking to Child Maintenance Options) you can apply to the Child Maintenance Service. They can assist with:
Locating the other parent
Sorting out parentage disputes
Calculating the payable sum
Collecting and passing on payments
Re-assessing the payable sum when changes in circumstances occur (eg redundancy)
Taking enforcement action if payments aren't made
If the matter is more complex (for example one party lives outside the UK, or the child's living/care expenses are likely to be higher due to significant disability), then either party can apply to the courts.
Note: If you apply to the court in respect of child maintenance (and no other issue), legal aid is not available. However if you are considering apply to the court, you can still get free independent legal help from Citizens Advice Bureau.
How much will I have to pay?
If you have a family-based arrangement, then you can agree any amount between you. If you apply to the Child Maintenance Service, they use a more complex calculation based upon annual gross income and expenses. They have an online calculator which you can use as a guide: www.gov.uk/calculate-your-child-maintenance Note that the Child Maintenance Service will also charge a £20 application fee, a collection fee (if paid to them to pass on), and enforcement charges for delayed payments.
What does child maintenance pay for?
Child maintenance is designed to pay for a child's needs, for example food, clothing, and housing. It is however a nominal sum - ie the receiver does not have to submit receipts or justify what they spend the money on.
'I pay child maintenance to my ex, but she just spends it on booze and her nails. It's meant to be for the kids. How is that fair?'
It may not be fair. Unfortunately as she doesn't have to justify what the money is spent on, there is little you can do. Social services will only get involved if the child / children are being neglected.
What about other expenses?
If you have part-time overnight care of your child/children, then the amount of child maintenance you pay (if the Child Maintenance Service have calculated it) will be reduced accordingly. For example: John looks after his 2 children overnight 1 night a week. His child maintenance payment sum will therefore be reduced by 1/7th. If you are paying less money due to the overnight care, then it is likely that your ex-partner will expect you to pay for any day-to-day basics that the children may need whilst with you (for example food and nappies).
If the is dispute re who pays for what when you have care of the children, perhaps consider mediation to resolve this. If each party's expectations are managed, conflict / arguments are less likely.
'I pay child maintenance to my ex-partner. However she now wants me to pay additional sums for school trips and uniform on top of that sum. Can I refuse?'
Yes, you are not obliged to pay anything more than your child maintenance sum. I would however encourage you to consider any requests on a case by case basis. Ultimately the money is to pay for your child and so you may want to pay a little extra on one-off occasions so that your child doesn't go without. If you are worried about your ex just pocketing the money, consider arranging to pay the school direct or giving your ex a cheque made payable to the school so only they can cash it.
Help is available.
If you are having difficulty agreeing child maintenance sums, or disputes arise re other items, you can seek help from any of the following:
Citizens Advice Bureau
Child Maintenance Options
Any local family law solicitor (Note: Legal Aid may not be available)
Check out the
Separated Dads Forum
... It's a great resource where you can ask for advice on topics including Child Access, Maintenance, CAFCASS, Fathers Rights, Court, Behaviour or simply to have a chat with other dads.
You might also like...
At the moment I am paying child maintance to the csa. What was calculated for me to payed for my 2 sons I have to be doing 2 jobs to meet the payments I have two property's but nothing coming in from them often paying the mortgage I just got a letter from the inland revenuemy sx - partner asking for more money. And also lumpsum from the property can she do this she has known shares in the properties we wasn't married. Was only leaving together please advice me on my rights to this.
Amity
- 30-Oct-20 @ 2:09 PM
I have been paying csa for 3 years for my 3 children. I have an agreement with my ex-wife. We agreed I would pay less during lockdown as I had them more than my usual 3 nights a week. Due to the extra days it works out I have had them 4 nights a week. On top of CSA I contribute towardsschool uniform, tennis lessons aswell as food shopping, clothing and holidays when they are with me. I do not ask my ex for any contribution towards anything I purchase or spend on regarding the children. Any advice.
topher8
- 18-Sep-20 @ 2:04 PM
Does the father have to pay weekly if they have them a week in summer just one week out old 4/5 weeks the mum has the daughter re Dad has her every other Friday 6pm - Sunday 6pm That's it no half terms
Nc. icole
- 15-Aug-20 @ 12:13 AM
@,S.C,well on abrighter note .the child might get see my head stone when in the grave yard .but I highlydoubt that as well .this is the hand dealt so note to self suck it up boy get on with your own life not much time left so start living .
Christopher
- 29-Jul-20 @ 1:24 AM
@s.c.my reality is I will die at a young age I think heart failure 100 percent . and never see my daughter i am (not complaining it is what is) .would have been good to meet the girl before I do die but that is not going to happen .so I found peace with that now .but good luck to all you younger dads I hope you all get to see your children .
Christopher
- 28-Jul-20 @ 9:49 PM
@s.c.i never payed support never new where the child lived or school she went to never spent a birthday with her or Christmas. I have never known if she been in hospital or has any illnesses. Never held my daughter when she hurt herself I never known anything about her .but this is normal for the men who are my age .i just like to read these comments and see what other younger men do these days. What I worked out men have changed big time .
Christopher
- 28-Jul-20 @ 8:01 PM
@s.c.after I read these posts and the way father's are these days,I realise how old I am my daughter who is 16 doesn't even know me or I her .i don't even no what she looks like .oh well things where different back in my day .men where different two today's younger men .i guess it is what is .
Christopher
- 28-Jul-20 @ 7:40 PM
I have one 8 year old child, I have paid regular maintenance for the 5 years ( never missed a payment) I also have my daughter every weekend and holidays This summer she is staying with us for 8 weeks because my ex refuses to pay for child care!?! ( this is completely fine with me as we get to spend much more time together) however, I asked the ex send some of my daughters with her she refused and said we need to buy some, that's also Ok my daughter gets a new wardrobe !! Is this right? Does maintenance cover clothing for my daughter to bring to our house ? Advice is greatly appreciated
S.C
- 28-Jul-20 @ 10:56 AM
I have my 2 kids 13 and 11 boy and girl ,I pay every month for them .i am taking them on holiday next week but they have no clothes .i asked there mum to buy clothes for them but she said they do not go anywhere so they don't need anything .is there anything I can do ?
Gavmarko
- 3-Jul-20 @ 10:18 AM
I had a one night stand with the mother of my child... still pending DNA results.i work alot from my home, weeks on End so dont see my child very often. I pay just under £250 a month agreed with her without CMS. Shes now asking me to pay half for his nursery fees and I have the feeling that she'll ask for more and more saying that I need to pay towards her rent and Bill's even though she doesnt ask for any money from her other childs Dad isnt involved at all. I agree that you should pay for your childs up keep and maintenance,but would it be advisable to go through Cms to prevent more and more money being asked for. Any advice would be grateful.
Charlie
- 18-Feb-20 @ 10:25 PM
My last year child maintenance was calculated on a base of 26.7 k as my gross annual income because that's the figure they had in their system. But in reality I've made only 23.5k so I phoned and told them about it but I was told they won't change my child maintenance rate because it's not 25% more or less from the figure they've used and unless I'll make 25% more or less from 26.7k they won't change my rate. Now after annual review they've put my child maintenance rate up even though I haven't exceeded 25%. So how does this annual review works ? Is amount of income from a year before matters?
Confused
- 25-Sep-19 @ 6:12 PM
Hi. How is fair that child maintenance is worked out on gross earnings and they don't take into consideration what we are spending on the basics to live on? With all the benefits and working 40hrs a week my ex gets more a month then I do. I can't even afford to rent a room and am living at my mums and that ain't permanent.
Ammer
- 25-Aug-19 @ 5:49 PM
@dc123.i think and(know )everyone is going to (ok ).your post stuck a cord with me .(i myself miss my daughter gods truth ).the gods truth is (i love my daughter) .i never went though the courts for rights but I still care for my daughter .i know a few people going though divorce after many Years together and I feel for them gods truth .they ask me for advice how did you do it ?.not see your( only daughter) .well I said this was the hand I was dealt .
C.laurie
- 24-Aug-19 @ 11:27 AM
Reading through these is really hard, I am going through a divorce at the moment and my ex is responsible of the breakup, however as she pressed the divorce button (to save the £550.00 divorce fee as she is on UC) I am now having to foot her legal bill on top of £800 per month. My ex technically earns more than me some months as I am in sales and earn commission, if I dont earn any and pay her the £800, her universal credit is £810, she gets £400 from her part time job and also £100 per month for child benefit - those mathematicians will work out that is £2100 per month - thats equivalent to a £30,000 a year salary! The money I pay covers the mortgage and her car and she has the same lifestyle prior to our split.. however because of my earning potential I am also about to loose 80% of the equity in my house and only be allowed 20% of it when she chooses to sell... I know we all have it bad and our own journeys all suck! But the silver lining for me is that I am no longer in a loveless relationship. I am free from it, its taken me awhile to realise that. it kills me that I dont see my children everyday and that I am starting from scratch... but you have to look at the positives and just try and get through this stuff one step at a time. good luck to everyone on here and I hope we are all ok in the end!
DC123
- 23-Aug-19 @ 2:36 PM
Why is it right that a non residential parent pays for children during the time they are not in their care? It's a legal obligation but that doesn't make it right and shouldn't just be accepted as such. It is wrong on so many levels. If both parents paid for the children for only the time they had the children. Then it clearly follows that best arrangements for how time with children is shared will be reached. Which is in the interest of everyone. Financially rewarding one parent for limiting access is wrong and the government needs to stop meddling and change the law. One parent can't afford to look after the children then the other parent should have the chance to increase there time with them. If that doesn't work reach a personal solution. It shouldn't be the case that separated households are financially linked. Every other aspect in life you have a day in how your money is spent. It is not the place of the government to meddle, especially as they make thinks so much worse. CMS is not fit for purpose if the organisation cant ensure the money is spent on the children. Their remit is to ensure the legal obligation is met they are not doing that. It would be difficult for them to do... I get that but if they can't then they shouldn't be doing half a job... They are simply taking money off someone on the pretense that it is for their children then handing it over to someone else and doing nothing to ensure it is benefiting the children. Child maintenance and the legal obligation is wrong it does far more damage causing further disruption and hardship to families. This isn't a minor problem it has resulted in the lose of lives and needs sorting. The question should be being asked who is benefiting from this system, its not the children... The legal system is, they make millions dealing with these cases and the government is they have made 100,000s in fines from CMS since its introduction.
CMS is broken
- 17-Jul-19 @ 12:41 PM
@cbs.yeah report her .i live in hostel and i am on disability pension and just loath fraudsters .when people like me need it and give as a bad name .REPORT HER ASAP.
c.laurie
- 30-Jun-19 @ 12:14 AM
My ex wife and I split in November, and I moved out a month later. My ex is gracious enough to allow me to stay here alternate weekends and every wednesday, as I live now in a shared house. My ex has been a gambling addict over the years, which largely led to our split-she couldnt get a library card with her credit-never mind a credit card!! Since I moved, I;ve been paying various bills IN LIEU OF MAINTENANCE-such as Sky at my old home, the Broadband, her mobile phone-and the credit cards which, whilst in my name, she certainly contributed more than her fair share of running up whilst we were together!! I also pay for a cooker here. She has now begun asking me for money, saying that, if I dont pay it, she will take me to the cleaners with the CSA, and stop access to the kids! In addition to me staying here every other weekend, and every wednesday, the remaining time, she has her new boyfriend virtually live here-whilst she claims single person occupancy council tax discount, benefits financially by him GIVING HER A CAR, and virtually every weekend that it's her child free weekend, she goes on jollies-I really don't know where I stand, if anywhere? Do I count myself lucky and pay, or do I report her for the benefit fraud she is committing?
CSB
- 29-Jun-19 @ 10:37 PM
I have 4 children and pay my ex £1200 a month (as calculated by the CSA) and pay the mortgage for the house they and the ex lives in. I cannot afford rent nor another mortgage and as such am reliant on the kindness of family and friends for my living arrangements. I cannot have my children overnight as I am living in a spare room but provide them all their meals when they are with me. The ex is refusing to sell the house and as such I will need to take her to court with money I dont have. Im stuck. Any advice would be gratefully recieved.
I pay £200 month maintenance for my child and have them regularly sleepover at my home. I give my child all the love and attention they need and deserve. My ex partner,albeit a good mum, works part time, and claims all the benifits thats going, has a new partner who is great with my child and I'm happy for her, she goes out more often than not and goes on regular weekends away, which is cool, but then keeps asking me to buy my child new footwear, i ususlly oblige, but am i wrong in saying that's what i pay maintenance for?
Bear
- 25-Apr-19 @ 7:51 PM
£150 could be very reasonable depending on contact costs. It might be all hunky dory to pay in excess of £200 should you live in the same town and you have a decent enough job to support this. But what if it costs £460 just to see your child 2ce a month? Because theres no where to take them other than hotels. Jumping to conclusions here pal. when really she could be earning alot of money already. Every Dads situation is different. Need to stick together not put each other down.
£150 a month!!! That is disgusting. No wonder she has stopped you seeing your child. Get a better job and support your family properly.
Mrme
- 14-Mar-19 @ 6:44 AM
CMS payments are unjustly calculated. Of course, payments should be made to the children but should be put into a controlled escrow account and be ring fenced for correct use by the resident parent. The fact that it can be spent on them is the major flaw in the system and should be addressed immediately.Additionally, thenon resident parent is penalised for relationship breakdown and may not even be allowed to see their children even if they go through the charade that is the court system. Society is becoming worse because of the environment we have thanks to the authorities around relationship breakdown and children. Men in particular would be advised to take an early opportunity to have a vasectomy to prevent future pain.
Fraszy
- 3-Mar-19 @ 5:46 PM
My ex partner is an officer but has 6 children, he thinks its acceptable to pay 12.50 a week which is 50 a month? Is my son entitled to more? He doesnt see him due to having too little time because hes a volonteering football coach, also just got himself a car and treated hes girlfriend to one too
ellie boo
- 25-Jan-19 @ 7:39 AM
I haven't seen my child In a month my ex stopped me ! And I pag £150 a month how much would I have to Pay through csa
Toonarmy23
- 22-Aug-18 @ 9:19 AM