Paternity Tests: Letter Templates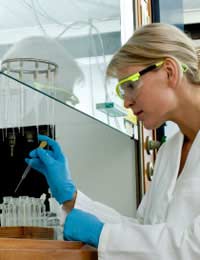 Perhaps your ex is claiming that your child is not really yours, or you suspect yourself that you are not the genetic father of a child? In these cases you may want to consider a paternity test. The body recognised by judges in the UK for undertaking paternity tests is Cellmark. Below are two letter templates:
1. A letter to Cellmark requesting a paternity test
2. A letter to the child's mother explaining your desire for a paternity test and requesting permission.
[Father's address]
PRIVATE & CONFIDENTIAL
Addressee Only
Cellmark
PO Box 265
Abingdon
Oxfordshire
OX14 1YX
[Date]
To Whom it May Concern,
Re: [Child's FULL name], DOB [insert] - Paternity Test
I am writing to request that a paternity test is carried out in order to establish whether [child name] is my genetic [son/daughter]. I would like to be able to act in [child name]'s best interests and provide for her both financially and paternally where possible.
My [son/daughter]'s details are as follows:
Full name:
Date of Birth:
Place of Birth:
Address:
M ex-[partner/wife] has consented to [child name] undergoing a paternity test. If you would like to discuss matters with her, please contact her at:
[Mother's address]
My contact details are as follows:
Address:
Telephone:
Mobile:
Email:
Please do not hesitate to contact me should you need any further details.
I understand that the costs involved will be in the region of £500 and that I will have to pay both the costs for the DNA testing and also the doctor's time.
I look forward to hearing from you in due course.
Yours faithfully,
[Father's signature]
[Father's name]
Writing to your ex to request a paternity test:
Letting a mother know that you are questioning the paternity of a child can be contentious. You need to phrase it carefully and explain your reasons for doing so. This sample letter details some of those reasons and explains the paternity testing process to the mother:
6 Dec 2023
[Father's Address]
[Mother's Address]
[Date]
Dear [Mother's name],
Re: Paternity Test
I am writing regarding my role as [child name] father.
I would like to take a paternity test, regarding my paternity for [child name], in order that I can [obtain parental responsibility for him/her / provide financially for him/her etc.] and [establish/maintain] a meaningful relationship with our [son/daughter]. I am firmly of the view that establishing or confirming [child name]'s paternity would be in [his/her] best interests.
I am not seeking a 'peace of mind' paternity test as this would clearly not be in [child name]'s best interests. Rather, I am seeking a test to establish my paternity, in order that I can do what is best for [child name], whether this be having parental responsibility for [him/her] or providing for her financially.
Paternity tests are not available on the NHS at present, so it would have to be undertaken privately. I am committed to financing this myself (it will be in the region of £500 inclusive of VAT) and I do not expect you to have to cover any of the costs involved. I will finance both the costs of the test, and the doctor's fees.
Both myself and [child name] would have to provide a sample containing our respective DNA to a doctor for it to be analysed, such as a cheek swab or blood sample. Ideally, an additional DNA sample from yourself would make the process faster and simpler, although [child's name]'s paternity can actually be established without it.
I have researched bodies that have been accredited by the Ministry of Justice and 'Cellmark' is the most reputed and recommended DNA testing body in the UK. They provide completely confidential advice and use court approved methods of DNA testing. They are further able to comply with court orders directing that DNA tests be carried out if this becomes necessary.
I would need to provide Cellmark, or any other body you may wish to use, with [child name] details. They would then provide us with a list of doctors in our chosen area who will be able to carry out the test. We will need to complete a consent form before any testing is carried out. I am happy to accommodate you by selecting a doctor in a location most convenient for you.
I hope that we can resolve this matter amicably and that we can work together as [child name]'s parents.
I look forward to hearing from you shortly with your consent for a paternity test so that I can get matters underway.
Yours sincerely,
[Father's signature]
[Father's name]
Check out the
Separated Dads Forum
... It's a great resource where you can ask for advice on topics including Child Access, Maintenance, CAFCASS, Fathers Rights, Court, Behaviour or simply to have a chat with other dads.
You might also like...
I need advice. I met a girl and got wrapped up in an intense relationship. The girl got pregnant. She left me one day when i went to college. I reported her missing. After several days i heard from the police. The child has now been born, i have never been allowed to see the child. the girl although 36yrs old lives with her mother up north. The mother is terminally ill with cancer. The girls father is in his late 60's. Both of them are not long for this world. The girl is unstable, she has been sectioned previously. Having lived with her i know there are some mental health issues. i am not a psychiatrist but theres something wrong with her. Child services are allowing the girl to keep the child as she is living with her mother. A mother who practically said to me in an e-mail that she will do anything to keep the child. I am being locked out of my childs life for no reason other than, they are choosing to do it. i have been fed a load of lies by the family. I keep telling them i want to see my daughter and they keep saying you can't see the woman! I don't want to see the woman! It's like they are deaf! I don't know who to speak to? what to do? Or how to do it? I am completely lost.
Harry
- 17-Aug-17 @ 3:05 AM
I have paid into child support for 17 years...I was not present at the hearing. The order for maintenance fell through. I have finally been relieved if paying maintenance due to the fact that the two children are if legal adult age. However, after years of paying into family maintenance, losing my chance to get a driver's license, and not receiving visiting rights from the mother, the mother is now going around saying that I am not the father of either kids. The mother has stressed to the two adult children numerous times that I am not their father. This has been very stressful for myself and my new family over the years. Now I am making an application to the courts to have paternity tests done. I would like assistance as to how I should write this on the affidavit. Thank you Sterling Mark
Mark
- 6-Mar-17 @ 5:12 PM