Your Financial Future After Separation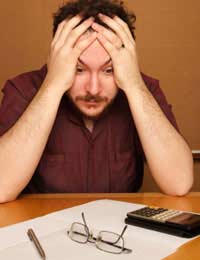 After separation your finances won't be in the same shape they were when you were part of a couple. You'll still have your bills to pay, plus monthly Maintenance For Your Children, and have to do it all on a single income. So how do you work towards financial security in the future?
The Beginning
You'll find that in many cases you're starting from rock bottom, with barely enough money to scrape by, and budgeting each penny very carefully. You might well feel like you're on a treadmill, and simply working to survive. But that's the ideal time to start planning.
Put a little away every week, even if it's only £5, in the highest interest savings account you can find. It's money you should touch only in the event of an extreme emergency.
Be sure you make your credit card payments on time, even if you can only afford the minimum payment. Failure to do so can have an adverse effect on your credit rating which could have bad consequences in the future.
Make a Plan
Consider where you'd like to be financially in five, 10 or 20 years time. What will it take to achieve that? Be realistic about what it will take, and make a plan to get there. It might require being harsh with yourself, but as long as you have enough to cover your bills and get by, then it can be a workable idea.
If you come into extra money – overtime, a bonus, or even a bequest – place a large portion of it away in your a savings. When you reach a certain amount – £1,000, say – look around for a better opportunity for that money such as an investment plan like these from Scottish Friendly, where it mightl generate more money for you. Those opportunities vary, and the amount of return varies with the risk. Be conservative, and re-invest what you make.
As Time Passes
Saving can become a habit, and it's one well worth learning. However, financial security, even on a small scale, won't happen overnight. But over the course of several years, if you manage your money wisely, you'll find yourself on an even keel and moving ahead.
It's never too early to think ahead to retirement, even if you're still young. Once you have a cushion of money underneath you (the general advice is enough to sustain you for three to six months, in case of unemployment), you'd do well to think about ISAs and pensions. Read carefully before making any decisions, and invest only what you can comfortably afford; there's no point in stretching yourself too thin now to assure your future, since you still have to live.
Keep to the practice of living within your means. It might be nice to own a new car, for example, but do you really need one? Think before you spend anything. Once you've paid off your credit cards, don't take on any new ones, especially store cards, which generally carry a much higher rate of interest. Also, take advantage of deals to transfer existing balances and receive lower interest rates.
Reaping The Fruits
Your circumstances might change, for better or worse, so be willing to be flexible. If you meet a new long-term partner, then obviously your priorities will change a little. But whatever occurs, don't lose your goal of financial security for yourself.
Separated Dads Chat Room & Forum
Check out the
Separated Dads Forum
... It's a great resource where you can ask for advice on topics including Child Access, Maintenance, CAFCASS, Fathers Rights, Court, Behaviour or simply to have a chat with other dads.
You might also like...
diggers - Your Question:
My daughter aged 18 wants to go to university when she finishes at college next year, does my soon to be ex husband have to help out financially or does his responsibility end , or can I add this to my divorce settlement that he continues whilst she is at university, if not to me, but to her direct?
---
Our Response:
Every parent has the basic responsibility to provide for their child up until the age of 16, when they are legally allowed to leave school and get a job. After this age, it depends what your child chooses to do. If they continue in full-time non-advanced education not higher than A-level equivalent, for at least 12 hours a week, then maintenance payments will continue until your child finishes the course. However, you can apply through the divorce for your ex to continue to support your daughter (if she is living externally). The court may rule that your ex supports your daughter directly through her 'tertiary' education which is 3rd tier following on from secondary and can include university.
SeparatedDads
- 27-Oct-16 @ 11:13 AM
My daughter aged 18 wants to go to university when she finishes at college next year, does my soon to be ex husband have to help out financially or does his responsibility end , or can I add this to my divorce settlement that he continues whilstshe is at university, if not to me, but to her direct?
diggers
- 26-Oct-16 @ 1:34 PM
Hi... I'm paying for a child which I don't see its around 350 a month at the moment.but with my tax and national insurance I get deducted nearly 700 a month which is crippling me. I have a Severn month old with my partner now we have been together for 4 years. Is there anything I can do to lower my monthly deductions.
salop
- 22-May-15 @ 4:10 PM
@alex - I don't know your finacial situation, but it sounds like you are pretty much taking the brunt of the payments and to put child maintenance on top seems like a big ask from your ex. You can find out what you should be paying via the Child Maintenance Options calculator via the link
here
as it will take everything into account. It may be that your ex is asking a bit too much, especially if you are also paying mortgage and utilities etc. I hope this helps.
SeparatedDads
- 19-May-15 @ 12:11 PM
Just after a bit of advice and guidance.. My wife and I have separated after 10yrs of marriage,3kids (17,14,9), I pay full mortgage, and all utilities (gas,electricity) and also help pay towards any activities and clothing etc..upto now my ex has not asked for maintenance but as per usual things are starting to get argumentative and she has informed me that she will go to the csa/cma..just after some advice where I stand regards the bills I pay monthly and the maintenance she is threatening me with Thanks
alex
- 15-May-15 @ 3:17 PM
I have been seperated from my wife for 3yrs now.the house has been sold and the children are in work.my wife has threatened me with court action saying that I have to give her money to keep her in her lifestyle. Is this true.?.
starky
- 26-Jun-14 @ 2:29 PM
I am a father, who is fortunate enough to have my children live with me. They are 16 and 14. We have only been separated for 4 months now, but live is good. My ex sees the children on Monday and Wednesday for around three hours, along with overnight on a Friday. I kept the family home as she hasn't the earning power to keep it. My question is, now she is asking for a financial settlement, without speaking to a solicitor, I really have no clue as to her entitlement or potential entitlement.
Andy P
- 5-Jul-13 @ 5:52 AM
Hi, I wondering if anyone else has been in this situation. I have been trying to resolve with legal assistance a financial settlement with my ex wife. Mediation and joint party meeting failed despite my willingness to negotiate. I have a substantial pension which forms the joint estate. My wife is unwilling to sell the former matrimonial property and cannot release half of the equity, therefore under her solicitor's proposal, my ex wife retains the home, the equity, the car, my redundancy money, and basically leaves with me with my pension to access at a day I may never live to see. This type of arrangement is fundamentally why the government brought in pensions sharing I understand it to prevent the situation I am in. I also understand there has never been a case that has set a precedent like mines, for how a judge would rule in Scotland. Anyone give me any advice or help. I have no capital to purchase a car, no capital to put a deposit on a home, and am trying to secure housing from my local authority without much success.
Kevin M
- 17-Jan-13 @ 2:55 PM