A Guide to Child Maintenance Payments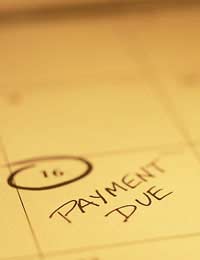 The second in our series of separated dads guides relates to child maintenance and the issues surrounding it.
Child maintenance is designed to make parents responsible for maintaining their children. This means that non-resident parents (who do not live with the child) make periodical payments to resident parents (who do live with the child and are responsible for the child's day-to-day care).
Parents may agree these payments via a maintenance agreement. The Child Support Agency manages the child maintenance schemes that were introduced in 1993 and 2003, but only deals with existing applications. You can contact the National Helpline for advice on 08457 133 133.
The Child Maintenance Service manages the 2012 onwards child maintenance scheme. There is a £20 fee for applying to the Child Maintenance Service. In the first instance, you can call Child Maintenance Options on 0800 988 0988 for free advice.
What is a family-based child maintenance arrangement?
A family-based maintenance arrangement is an agreement between parties made out of court. This allows you to preserve good relations and address your wishes more specifically. It can also help reduce costs. If you and your former partner have a good working relationship, a family-based child maintenance arrangement can be an amicable way to agree matters mutually.
How is child maintenance calculated?
Gross income
Child maintenance via CMS is based upon your gross weekly income. If you are self-employed, your gross income is based upon your total taxable profits.
The CMS will calculate a suitable child support amount upon application by either the resident or non-resident parent. However parents may agree a different amount.
Much like when you pay council tax, certain categories of people pay a reduced rate or are exempt from paying child support altogether.
Exemptions and deductions
You may be exempt or qualify for a reduced rate if you:
have a gross weekly income of less than £7.
are in prison
are under 16 years old
are a 16- to 19-year-old who has left school but is registered for certaintypes of government-approved training courses
are a 16- to 19-year-old who is in full-time, non-advanced education (up
to and including A-level or equivalent standard
are a 16- to 17-year-old who receives Income Support, Income-based Jobseeker's Allowance or Income-related Employment and Support Allowance
are a 16- to 17-year-old who is included in their partner's claim for Income Support, Income-based Jobseeker's Allowance or Income related Employment and Support Allowance
are in a care home or independent hospital, for which you are receiving help with fees.
Shared care
If your children stay with you overnight, you may be entitled to a reduction of your child maintenance payments. They must stay with you a minimum average of one night per week.
If you share care equally, neither of you has to pay maintenance to each other.
If you don't tell the CSA/CMS about your shared care arrangements, they will estimate that the children stay with you one night a week. This means you'll usually pay one-seventh less maintenance.
What happens if I have children from a new relationship?
If you have other children this could affect the amount of child support you will pay. Other children relevant to the equation are those for whom you (as the non-resident parent) or your partner receive child benefit for.
Other relevant children are taken into account before the calculation is completed.
When do Child Maintenance payments stop?
Child Support is paid until the relevant child is at least 16 years old.
If the child continues to study full-time (at least 12 hours per week) after the age of 16, you will still have to pay to support your child. Full-time studies include A-level standard but do not include university / professional studies after this level. Child maintenance payments will end when the course finishes or when the child turns 20 years old, even if they are still in full-time studies.
What happens if I dispute that I am the parent of a child?
When parentage is in dispute, a maintenance calculation should not be done by the CSA/CMS until the matter is resolved. There are some exceptions when parentage will be assumed however:
If you were married to the mother at any point between conception and birth of the child
You are registered as the father on the birth certificate
You refuse to take a DNA test or a DNA test shows you are the father
There has been a previous declaration of parentage
Court proceedings have decided you are the father
If you deny parentage, you must communicate this to the CMS/CSA and a DNA test can be arranged.
What could happen if I don't pay my child support payments?
The CSA/CMS has various enforcement methods available to ensure child support is paid. These include:
Deduction from earnings
Committal to prison for up to six weeks
Disqualification from driving
If one of you dies, what will happen to the children?
Whilst we never want to think about death, it is an important and responsible thing to consider when you have children. You need to know that they will be looked after should anything happen to you.
Guardians
In your will, you have the opportunity to name a guardian (or guardians) to look after your children if you are no longer here to do so. A trusted family friend is a popular option. Guardians are not paid to look after your children, but will usually get money from your estate to help with the additional costs of caring for children. It is usually better to name just one guardian, as problems can be caused if co-guardians separate in the future. However, if the other parent has parental responsibility, then they can challenge any such provision in the will. As in all cases, the court's main concern is the welfare of the child in question. The court will always put the child's best interests first and this main issue will determine the outcome of any application for an order.
Other parent
If the resident parent were to die, the non-resident parent has rights to the children as a parent. This does not mean that you will automatically get residency of a child you have not previously lived with. However the court will look to see if you are a suitable parent to have full custody. If you are suitable, you will get custody over any named guardian in your partner's will. If you are not suitable, custody is likely to go to the named guardian, which is why it is important to name someone in your will who you trust.
We know that some of the dads on here don't have much free money. So we are offering the guides for free.
To help us develop more guides and other products to help separated dads we would really appreciate a small PayPal donation. Our content is written by a qualified barrister. It would really help us and we would appreciate it.
We hope that we can help you in some small way with your Child Maintenance application or questions.
Need to write to the CSA/CMS?
We have produced a series of letter templates to accompany the guides relating to maintenance and support. Why not take a look at these
easy to use templates
. Check out the
Separated Dads Forum
... It's a great resource where you can ask for advice on topics including Child Access, Maintenance, CAFCASS, Fathers Rights, Court, Behaviour or simply to have a chat with other dads.
You might also like...
Bit long winded and I'm sorry about that. My husband has a daughter to another woman. She only came to him when the girl was 2 because she split from her girlfriend and demanded a DNA test and financial support. He complied and she's his. I was pregnant at the time with my first and stayed well out of it. The mother of the girl has since had man after man in the child's life and refuses to let us have contact with the child for months and months at a time - unless she's unhappy and between men and needs a babysitter. She even had the child's last name changed when she got married - but then split up a few months later and lets her call every bloke daddy. My husband has always paid a reasonable amount, proportionate to our earnings and life situation and the child has never gone without. In fact she goes to dancing for 6 hours a week and the mother insists on it. We buy the child gifts, clothes and take her on good days out when we are allowed to see her and request to see her regularly and often. So my hubby lost his job in November just after he started the process of a diagnosis of autism, and ended up with a part time job on nights and in a really bad mental situation. Our income dropped, so we told her we couldn't afford to pay for a few months as have 2 of our own kids to support and she was was living with her now ex. And to be clear she's on good money. Within 2 months she moved out and started seeing someone else, refused to reply to our messages, wouldn't tell us her address, won't let us see the child at all and has applied for CMS, who basically tell us that it doesn't matter that my husband only earns 9k a year and me 7k, doesn't matter that we have almost 25k worth of credit card debt AND a mortgage to pay, that it doesn't matter that we have 2 other children to support, and it doesn't matter that our son is disabled and as a result we need specialist equipment and an expensive diet. It doesn't matter that we have to pick between losing our house and going to a food Bank or begging family to bail us out every month, and we still have to pay over £120 a month. Yes we got ourselves into this financial situation and we were just staying above water before this all started with her but life happens and both me and my husband are struggling so much with how the system can allow my children and us to suffer so she can have more luxuries in life. I rang CAB they gave me advice on looking for legal aid but we would still have to pay some because we both work and rang CMS and they said that it doesn't matter, literally those words, it doesn't matter. Because she still needs to be paid for. A child my husband didn't know about, didn't have anything to do with for 2 years and has spent the last 6 years paying thousands of pounds for when he isn't allowed to form a proper relationship with her. Is there any advice anyone can give? I just feel so helpless and am desperate
MrsRaw
- 30-May-20 @ 2:29 AM
My daughter is 18 and has (albeit early and forced by Covid 19 restrictions) finished her A levels nad has been since lockdown. I have been making payments up until now but her last exam would have been in a few days time. Can I now stop making maintenance payments to the mother and assist my daughter financially but directly?
Sideb0310
- 28-May-20 @ 8:54 AM
I have a daughter from my previous relationship she is 17 and working in a hairdressers and attends college one day a week do i still jabe to pay maintenance
Dano
- 27-May-20 @ 9:50 PM
My daughter who is 18 has been studying a levels at school .when do my maintenance payments stop.as she is going to university
Mikemilan
- 18-May-20 @ 7:22 PM
@SQ.well darling sounds like you need to (find a job) so you can put food on the table for your self and your son .you won't get much if old daddy is unemployed or marry a rich men to provide for you and your son .maybe lose sum weight buy a nice short dress get your hair done and put yourself out there strut around for sum rich men .good luck sounds like you will need it .have good day .
Victor
- 8-May-20 @ 1:31 AM
I have a one year old son, me and the father are not together.the father's name is on the birth certificate but until today he (father) has never given any money to help with what his son needs, he just says he has no job or money what can I do?
Susana Oliveira
- 8-May-20 @ 12:16 AM
Morning all,my question is this I have been paying maintenance for many years for my son who is 20 in early June,I don't see him but I still pay 476 a month,I don't know whether he works or is at college ,Iwould like some advise if any regarding if I should stop paying when he is 20 or how would I know if he is in employment; 476 kills me monthly .
Book
- 1-May-20 @ 7:45 AM
I am interested as I have concerns myself
Book
- 1-May-20 @ 7:37 AM
@tom.yeah I love to drink and I am violent and a very angry person it's not mental health I was (born) this way and I don't (WANT ANY HELP ).and if child mother come anywhere any me I will( bash her ).(and I don't want to work )and don't care what people say it's( my life )and I bet I still (HAVE MORE MONEY THEN THEM ).if they don't like my lifestyle who cares .and she can have daughter get step daddy to adopt her so he can pay support ha ha .and I love my share house .
Chris
- 30-Apr-20 @ 9:50 PM
My wife has drink, anger and violence problems and despite my best efforts to help and support her, she has said she wants a divorce, which will probably be for the best as it will help to protect the children. She wants me to leave our family home and take our children with me. She wants me to have full parental responsibility for our two boys (aged 5 and 7) which, as I said, is probably for the best. She wants me to continue paying the mortgage and bills, and giving money to her every month, until she is able to get a job. She has said that when she is able, she will contribute some money towards the children and will buy me out of my share of the house. Given her track record of losing jobs due to anger issues, I think it is highly unlikely that she will ever be in a position to pay for her own housing or contribute to the upkeep of the children. I am okay with continuing to pay for her to live in our house, but not indefinitely. When she has worked in the past, my wife has always earned more than I have, but given her deteriorating mental state, these past few years, I don't know if she will ever get back to that sort of employment. If it comes to it, will I have to continue paying the mortgage and bills ad infinitum?
Tom
- 30-Apr-20 @ 10:37 AM
@firestwve.(in my opinion do not pay )I myself don't see my daughter been years mate over a decade .if she is staying with her step dad because her mother spit up with her partner .good I don't care one bit where she stays she 16 .when I was 16 I had my place I didn't need mummy or daddy I have (ALWAYS) been self efficient .plus there is zero room in my life for a teenager and at that age she older enough to stand on her own two feet if she can't well she better learn last .because she will get zero help from me I swear on the bible.she can hate on me all she wants if she doesn't like what I say .
Chris
- 28-Apr-20 @ 11:55 PM
I've just found out the my biological son isnt actually living with his mum but with his stepdad as they split up. And he's been staying there weekends for years before this. My question is am I supposed to be paying the mother maintenance when the child she has never let me see isn't even living with her.
Firestwve
- 28-Apr-20 @ 10:12 PM
I have just lost my job and I'm going self employed. I am continuing to live in a house share. Do I need to declare to my ex how I have the means to pay these bills? I have given CSA evidence of my job loss and my maintenance payments have stopped.
My yearly maintenance is calculated every April, I send a copy of my P60 and pension contributions to my ex wife and calculate on the goverment calculator. I send monthly dates to see my children and have requested to have them 52 nights, my ex wife has refused 10 of these visits for various reasons as friends parties, family events which I respected. Now because of the refusal dates she wants a higher figure of maintenance of less than 52 nights. Is this allowed, its very unfair on fafhers. I'm working full time for the NHS, she now has redused children to visit until after the corona virus, so now next year again dates will be below 52 nights again!! Can she dictate this? Surely it is not fair on a good father who wishes to see his children.
Dad
- 24-Apr-20 @ 3:36 PM
Hi, my son is 16 and and has a full time job so I stopped paying maintenance for him , however he walked out of his job so do I have to start paying maintenance again or does it stop when they reach 16 and leave school .
Kev
- 20-Apr-20 @ 12:51 PM
Hi, my son is 16 and has a full time job so I stopped paying maintenance for him however he walked out of his job so do I need to start paying Maintenance for him again or does maintenance stop once the child leaves school ?
Kev
- 20-Apr-20 @ 12:49 PM
My daughter turns 20 on 08 May 20, should stop paying CMS now (01 April 20 payment paid) or do I pay May's payment then stop? Many Thanks for any and all guidance.
Hi. So my son hit the age of 20 in Nov 2019 however I'm still paying for him as he's still doing college, will the csm contact me when to stop paying or do I need to chase them up? I'm paying voluntary to the grandparents as his mother passed away some years ago and I know they're rather kaniving money grabbing people and they won't contact me if this was a case of me to stop paying them etc.. Any advice much appreciated. Thanks.
Hi, my son moved to France with his mum in 2011.We separated in Dec 2014 and I remained in the UK and she in France with my son.She hasn't let me see him or contact him by any means since 2014.They moved twice in France and she wont tell me where he lives.I have no idea where he is.I've paid voluntary maintenance every month (no CSA or court order) and I think to myself why do I deserve this.She's taken my parental rights away as I don't know anything about his education or life.I recently found out he visited his Grandfather (my father) in the UK about 2 years ago in secret.I wasn't happy about that. I stopped payments a couple of times and she soon came back to me by email.When the payments start again I hear nothing !Why am I such a sucker ! Help !
Hi, Due to the corona virus my 16 year old daughter is no longer in full time education. This is for the foreseeable future. Should i now be able to stop payments for her up until the time she restarts school. Any help and advice would be appreciated. I am on hold with the CMS.
wayne
- 1-Apr-20 @ 11:47 AM
My partner of 5 years hasn't seen his child in almost 3 years. His ex won't allow contact and she has blocked him from social media accounts. He has no way of contacting her or knowing how the wane is or even where she lives. Even if she spoke to him he would only get abuse witch would seriously effect his mental health. He has done nothing wrong and this young girl is just pure evil. He is very down and doesn't want to face the situation at hand as he has had no help from the goverment. He is forced to pay child Maintenance for a child that is accused by the mother that the child isn't even his through nasty manipulitive messages (the child is his) in my eyes this is a fourm of abuse not only to my partner but to the young child of only 5 years old. My question is can he stop paying the payment of the maintenance until he actually starts seeing his child. As this is not fair and they're are no real relief for rather nor rights! When the child was very young myself and my partner had equal even days to the child throughout the week. We are very young ourself I am 23 and I am a care worker I do not belive my partner to be a horrible person I don't understand why this mother is like this. It isn't fair on him. We also can't afford to go through lawyers and don't know what to do moving forward. Me my partner nor the grandparents / family have seen the child for a couple of years now. What do we do?
Cait96
- 23-Mar-20 @ 5:26 PM
Hi, my partner pays £600 month for his daughter to his ex. However it is clear his daughter is living with her grandmother without the ex. Does he still have to pay her full £600 when clearly this isn't being spent appropriately?
Lulu
- 19-Mar-20 @ 6:42 PM
Hi my partner has just got a court order to have his daughter for the time being, but his ex is still recovering child maintenance and he his money he's pays through csa. How can this be stopped as they are saying they need the ex to confirm it which she won't.
Lauren
- 18-Mar-20 @ 3:41 PM
Divorced from a very wicked woman ,i have not seen my children for 2 years now and pay a substantial amount for maintenance,i have just found out that she has taken my children to live in France ,without my consent.now i have to go to court to fight for my rights.....Am i within my rights to with hold maintenance?????
dad
- 12-Mar-20 @ 8:53 PM
I have 3 children from 2 relationships, (one of which ended recently)the latter has not applied for cms as of yet but the former(of which we had a agreement)is now trying to increase my payments, and I when I am technically a homeless, and trying to get myself sorted with a place so I can have them all overnight again but currently have no furniture (beds, washer, dryer, fridge etc) what are My rights in my current situation,any help much appreciated.
Dave
- 25-Feb-20 @ 6:21 AM
Hey, my husband has a full residence order over his two children but the mother has refused to return them since may last year, we don't want to kidnap them and make it a big drama for them as they've been through enough as it is, and we can't afford court it's just so much. What is are options? Police won't do nothing as said it's civil case. Also does he have to pay child maintenance as technically should be living with us?
Ali1066
- 18-Feb-20 @ 12:59 PM
Ive been getting 267 pm for my daughter but now hes had another child they have cut my maintainance to 69 pm..how can this be fair that my child gets 200 less now because of yet another child that hes had elsewhere? Surely the money should be halved? That i can accept..not like but still ?
Rena
- 18-Feb-20 @ 12:27 PM
I am the most happiest woman on earth right now, My fiancee that left me few months ago
Wellice
- 14-Feb-20 @ 5:10 PM
Hi I'm just after some advice on my son regards to child maintenance. He turned 18 on the 20.11.2019 He's working part-time earning £160 per week plus doing college work 1.5 days per week. I've paid maintenance ever since me & my ex split on 2013 continuous which was never missed I'm just wondering if I still need to continue paying for him ? Gareth
Googs
- 12-Feb-20 @ 6:43 PM
Hi I'm just disputing payments with my ex husband we have 2 children together & his partner has 2 children from a previous marriage. One of them is 18 & still in full time education is this still taken into consideration when working out how much my kids are entitled to