A Guide to Child Maintenance Payments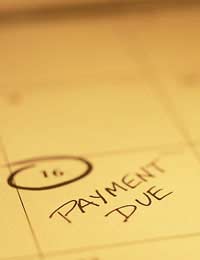 The second in our series of separated dads guides relates to child maintenance and the issues surrounding it.
Child maintenance is designed to make parents responsible for maintaining their children. This means that non-resident parents (who do not live with the child) make periodical payments to resident parents (who do live with the child and are responsible for the child's day-to-day care).
Parents may agree these payments via a maintenance agreement. The Child Support Agency manages the child maintenance schemes that were introduced in 1993 and 2003, but only deals with existing applications. You can contact the National Helpline for advice on 08457 133 133.
The Child Maintenance Service manages the 2012 onwards child maintenance scheme. There is a £20 fee for applying to the Child Maintenance Service. In the first instance, you can call Child Maintenance Options on 0800 988 0988 for free advice.
What is a family-based child maintenance arrangement?
A family-based maintenance arrangement is an agreement between parties made out of court. This allows you to preserve good relations and address your wishes more specifically. It can also help reduce costs. If you and your former partner have a good working relationship, a family-based child maintenance arrangement can be an amicable way to agree matters mutually.
How is child maintenance calculated?
Gross income
Child maintenance via CMS is based upon your gross weekly income. If you are self-employed, your gross income is based upon your total taxable profits.
The CMS will calculate a suitable child support amount upon application by either the resident or non-resident parent. However parents may agree a different amount.
Much like when you pay council tax, certain categories of people pay a reduced rate or are exempt from paying child support altogether.
Exemptions and deductions
You may be exempt or qualify for a reduced rate if you:
have a gross weekly income of less than £7.
are in prison
are under 16 years old
are a 16- to 19-year-old who has left school but is registered for certaintypes of government-approved training courses
are a 16- to 19-year-old who is in full-time, non-advanced education (up
to and including A-level or equivalent standard
are a 16- to 17-year-old who receives Income Support, Income-based Jobseeker's Allowance or Income-related Employment and Support Allowance
are a 16- to 17-year-old who is included in their partner's claim for Income Support, Income-based Jobseeker's Allowance or Income related Employment and Support Allowance
are in a care home or independent hospital, for which you are receiving help with fees.
Shared care
If your children stay with you overnight, you may be entitled to a reduction of your child maintenance payments. They must stay with you a minimum average of one night per week.
If you share care equally, neither of you has to pay maintenance to each other.
If you don't tell the CSA/CMS about your shared care arrangements, they will estimate that the children stay with you one night a week. This means you'll usually pay one-seventh less maintenance.
What happens if I have children from a new relationship?
If you have other children this could affect the amount of child support you will pay. Other children relevant to the equation are those for whom you (as the non-resident parent) or your partner receive child benefit for.
Other relevant children are taken into account before the calculation is completed.
When do Child Maintenance payments stop?
Child Support is paid until the relevant child is at least 16 years old.
If the child continues to study full-time (at least 12 hours per week) after the age of 16, you will still have to pay to support your child. Full-time studies include A-level standard but do not include university / professional studies after this level. Child maintenance payments will end when the course finishes or when the child turns 20 years old, even if they are still in full-time studies.
What happens if I dispute that I am the parent of a child?
When parentage is in dispute, a maintenance calculation should not be done by the CSA/CMS until the matter is resolved. There are some exceptions when parentage will be assumed however:
If you were married to the mother at any point between conception and birth of the child
You are registered as the father on the birth certificate
You refuse to take a DNA test or a DNA test shows you are the father
There has been a previous declaration of parentage
Court proceedings have decided you are the father
If you deny parentage, you must communicate this to the CMS/CSA and a DNA test can be arranged.
What could happen if I don't pay my child support payments?
The CSA/CMS has various enforcement methods available to ensure child support is paid. These include:
Deduction from earnings
Committal to prison for up to six weeks
Disqualification from driving
If one of you dies, what will happen to the children?
Whilst we never want to think about death, it is an important and responsible thing to consider when you have children. You need to know that they will be looked after should anything happen to you.
Guardians
In your will, you have the opportunity to name a guardian (or guardians) to look after your children if you are no longer here to do so. A trusted family friend is a popular option. Guardians are not paid to look after your children, but will usually get money from your estate to help with the additional costs of caring for children. It is usually better to name just one guardian, as problems can be caused if co-guardians separate in the future. However, if the other parent has parental responsibility, then they can challenge any such provision in the will. As in all cases, the court's main concern is the welfare of the child in question. The court will always put the child's best interests first and this main issue will determine the outcome of any application for an order.
Other parent
If the resident parent were to die, the non-resident parent has rights to the children as a parent. This does not mean that you will automatically get residency of a child you have not previously lived with. However the court will look to see if you are a suitable parent to have full custody. If you are suitable, you will get custody over any named guardian in your partner's will. If you are not suitable, custody is likely to go to the named guardian, which is why it is important to name someone in your will who you trust.
We know that some of the dads on here don't have much free money. So we are offering the guides for free.
To help us develop more guides and other products to help separated dads we would really appreciate a small PayPal donation. Our content is written by a qualified barrister. It would really help us and we would appreciate it.
We hope that we can help you in some small way with your Child Maintenance application or questions.
Need to write to the CSA/CMS?
We have produced a series of letter templates to accompany the guides relating to maintenance and support. Why not take a look at these
easy to use templates
. Check out the
Separated Dads Forum
... It's a great resource where you can ask for advice on topics including Child Access, Maintenance, CAFCASS, Fathers Rights, Court, Behaviour or simply to have a chat with other dads.
You might also like...
Hi, Due to the corona virus my 16 year old daughter is no longer in full time education. This is for the foreseeable future. Should i now be able to stop payments for her up until the time she restarts school. Any help and advice would be appreciated. I am on hold with the CMS.
wayne
- 1-Apr-20 @ 11:47 AM
My partner of 5 years hasn't seen his child in almost 3 years. His ex won't allow contact and she has blocked him from social media accounts. He has no way of contacting her or knowing how the wane is or even where she lives. Even if she spoke to him he would only get abuse witch would seriously effect his mental health. He has done nothing wrong and this young girl is just pure evil. He is very down and doesn't want to face the situation at hand as he has had no help from the goverment. He is forced to pay child Maintenance for a child that is accused by the mother that the child isn't even his through nasty manipulitive messages (the child is his) in my eyes this is a fourm of abuse not only to my partner but to the young child of only 5 years old. My question is can he stop paying the payment of the maintenance until he actually starts seeing his child. As this is not fair and they're are no real relief for rather nor rights! When the child was very young myself and my partner had equal even days to the child throughout the week. We are very young ourself I am 23 and I am a care worker I do not belive my partner to be a horrible person I don't understand why this mother is like this. It isn't fair on him. We also can't afford to go through lawyers and don't know what to do moving forward. Me my partner nor the grandparents / family have seen the child for a couple of years now. What do we do?
Cait96
- 23-Mar-20 @ 5:26 PM
Hi, my partner pays £600 month for his daughter to his ex. However it is clear his daughter is living with her grandmother without the ex. Does he still have to pay her full £600 when clearly this isn't being spent appropriately?
Lulu
- 19-Mar-20 @ 6:42 PM
Hi my partner has just got a court order to have his daughter for the time being, but his ex is still recovering child maintenance and he his money he's pays through csa. How can this be stopped as they are saying they need the ex to confirm it which she won't.
Lauren
- 18-Mar-20 @ 3:41 PM
Divorced from a very wicked woman ,i have not seen my children for 2 years now and pay a substantial amount for maintenance,i have just found out that she has taken my children to live in France ,without my consent.now i have to go to court to fight for my rights.....Am i within my rights to with hold maintenance?????
dad
- 12-Mar-20 @ 8:53 PM
I have 3 children from 2 relationships, (one of which ended recently)the latter has not applied for cms as of yet but the former(of which we had a agreement)is now trying to increase my payments, and I when I am technically a homeless, and trying to get myself sorted with a place so I can have them all overnight again but currently have no furniture (beds, washer, dryer, fridge etc) what are My rights in my current situation,any help much appreciated.
Dave
- 25-Feb-20 @ 6:21 AM
Hey, my husband has a full residence order over his two children but the mother has refused to return them since may last year, we don't want to kidnap them and make it a big drama for them as they've been through enough as it is, and we can't afford court it's just so much. What is are options? Police won't do nothing as said it's civil case. Also does he have to pay child maintenance as technically should be living with us?
Ali1066
- 18-Feb-20 @ 12:59 PM
Ive been getting 267 pm for my daughter but now hes had another child they have cut my maintainance to 69 pm..how can this be fair that my child gets 200 less now because of yet another child that hes had elsewhere? Surely the money should be halved? That i can accept..not like but still ?
Rena
- 18-Feb-20 @ 12:27 PM
I am the most happiest woman on earth right now, My fiancee that left me few months ago
Wellice
- 14-Feb-20 @ 5:10 PM
Hi I'm just after some advice on my son regards to child maintenance. He turned 18 on the 20.11.2019 He's working part-time earning £160 per week plus doing college work 1.5 days per week. I've paid maintenance ever since me & my ex split on 2013 continuous which was never missed I'm just wondering if I still need to continue paying for him ? Gareth
Googs
- 12-Feb-20 @ 6:43 PM
Hi I'm just disputing payments with my ex husband we have 2 children together & his partner has 2 children from a previous marriage. One of them is 18 & still in full time education is this still taken into consideration when working out how much my kids are entitled to
Please I need your help, my husband doesn't pay my son's school fees anymore. He is married to another woman in UK and I am in Nigeria. How do I go about this because we're not yet divorce in court.
Love
- 8-Feb-20 @ 9:38 PM
My husband pay £300 a month for his son and he's 16 next month. If his son goes to college and has a part time job would he still have to pay the full amount?
@. Disgruntled father.all( I wanted was to meet the child that was all I wanted) .i just don't understand why her mother wouldn't let me ?.like it's been a (decade) why is so hard for (myself and the child )to sit down and have lunch??.it is because I have (zero interest) in her mother ???.(i am sorry but I would never be with someone like the child mother )why does that even matter ??its about the (child and myself) .if she wants (guy) my uncle would have her so would my step brother .they would jump at the chance so if needs a (fella )I can set her up with one off them or Maybe both.in exchange for myself and the child to have lunch ????.
Chris
- 6-Feb-20 @ 9:40 PM
Hi all, my 19year old daughter is at college and in her first two years completed a Level 3 course. Supposedly this is the qualification level CMS stops. CMS was ceased but was appealed by the money grabber mother as my daughter enrolled for another course at the college (another level 3). CMS have now reinstalled CMS and a larger arrears for me.. it's this correct that you can just keep applying for courses after the criteria to stop was meet? Feed up and off to tribunal now
Disgruntled father
- 6-Feb-20 @ 8:37 AM
@ang.just get a (solicitor )he shouldn't have to (pay anything) if the child is (deceased) .(sorry for your loss).
Chris
- 31-Jan-20 @ 2:15 AM
My sons was paying child support via his wages until may of 2018...his daughter was murdered approximately 6 weeks later...now 18 mths later they are pursuing him for arrears..im livid
Ang
- 31-Jan-20 @ 12:30 AM
Should my partner still be paying maintenance to the mother of 19 yr old who is living away at full time university?
cazzie
- 29-Jan-20 @ 11:24 PM
Hi i wonder if someone could advice me on whether my partner should be paying child maintenance still. His daughter is 18 in college. Due to start university in September she also works herself. He is so soft and helps where he can but leaves us flat broke. He pays her car finance,child maintenance,her phone bill and other things. Should he still be paying support even when shes working herself?
Bottom of the chain
- 25-Jan-20 @ 12:32 PM
My husbands had recently got a new job, his wage has increased there for the payments to his ex has increased for their now 8 year old son. (Through CSA) My husband is now travelling to work, paying for parking etc. We have a loan we are paying off and other substantial outgoings. We have paid to go to court twice (as his mother refused to go to mediation) to ensure we have my step son regularly which is fantastic as the bond between my husbands and his son is unbreakable, we legally have him two nights less a month (School term time and joint custody in the holidays) than his mother and them two nights he doesn't actually spend at his mothers house he's at his grandads, the reason for this is that she works in the evenings, the reason for her not allowing us to have him 50/50 custody is that my husband works on a Saturday My husband has to pay over £130 a month for him. We pay for his clothes/ bed/ toys everything. We are literally living month to month to get by. Why do we pay so much in CSA if any when she is reviewing his child allowance too? It says paying a for child maintenance is for housing/ clothes/ food etc But we receive no help with this??
SO
- 22-Jan-20 @ 11:03 AM
I share custody with my ex wife and have my kids minimum 3 nights a week and 50% of the school holidays. The courts also issued me a joint residence order. What do I need to pay her each month. She has a great job and the payments I'm making to Her are crippling me. Makes me so sad when she keeps taking them out no expenses spared and I'm left skint unable to do nice things. I also pay for all the clubs and child care and dinners etc etc on my days and uniforms clothes etc Is this really correct ??
Charley
- 19-Jan-20 @ 11:30 PM
My son is 18 andworks part time taking home about 600 pcm. He is just finishing the a levels and goes on to college in Sept to do a higher education course. Do I still have to pay and if not when do I stop?
Broke dad
- 19-Jan-20 @ 7:07 PM
My Son is 16 in March 2020 and will leave school in July 2020. He will be at college 1 day a week and an apprenticeship the remaining 4 days. I see him every weekend and pay maintenance to his mum monthly. At what age will my maintenance payments stop?
Bob
- 16-Jan-20 @ 9:31 AM
My husband no longer has shared care of his children with his ex ( not his choice), his son no longer wanted to make the long journey's so their mother agreed to not send them over again ( we live 50 miles away), we have 2 children of our own now & no longer wanted to live where we used to live, so we moved. CSA have got in touch with their mom & said my husband owes £48 a week due to no longer having shared care, is this correct? I have done a calculation on Gov.uk & it says he should only be paying £36 a week (without shared care). I'm currently out of work, so he is the the sole income earner & he is on a low income. Thanks
F_D
- 14-Jan-20 @ 9:23 PM
Hi. I have a 6-year-old son from Oxford. His mother, who I was never with got pregnant whilst we were in Australia and I'm Irish. I live in Liverpool now as I had to make a compromise as I don't even want to live in England at all but I want to see my son regularly. I pay a lot of money to see my son every month. Probably more than his mother spends on him. I try to take him home to Ireland as much as possible as this is home for me. I have very little going for me in England. The problem I have is that paying maintenance (£200) a month is really affecting me financially. As I already pay on average £400-500 per month all in to see my son. This includes flights, trains food and clothing etc when i have him. I have 2 jobs just to get by. I live in a shared house which is not ideal when i bring him to Liverpool. Is there any help i can get? Is there a point where if you can't afford it, you don't pay. I feel like i shouldnt be paying maitenance because i know i already pay lots more than her just to see my son, and i can't go on like this for another 10 years. I'm 31 and i'm really struggling. I don't have time or money for relationships or friends. If i were to go back to Ireland i'd be paying even more on flights to bring him back and fourth. I'm not suicidal by any means but i can see why young men would take their own lives regularly. It feels like we have to suck it up and get on with it no matter the situation we are in. Please somebody recommend something that doesnt involve me moving outside of Liverpool. I think i'll have to move home soon and take the hit of seeing my son less just give him and myself a better chance at succeeding in life.
naloac
- 14-Jan-20 @ 3:01 PM
My son will be turning 18 soon he is doing an apprenticeship I am single I have a daughter who is 14 will my maintenance stop for my 18 year old ?
Was
- 12-Jan-20 @ 6:54 PM
Hi my child will be turning 18 in may he is doing an apprenticeship . I am single and have another daughter at 14 . Will the maintenance stop fully for my 18 year old .
Moo
- 12-Jan-20 @ 6:49 PM
Good morning, I have a letter from the child maintenance service stating that they will be writing off my arrears permanently. Am i still liable to pay child support meaning will a new case be opened
Peter piper
- 12-Jan-20 @ 8:21 AM
My son is nearly 3 and I have been trying to get a family agreement with my ex partner but she has repeatedly refused that offer and said if she wanted money from me, she would go through CSA. The reason I want to go down this route was due to me paying a loan back which I took out and transferred the funds it to her account due to moving house. Ever since that happened, I felt like she has been forcing me out of her life which didn't end well and since we split up, she has done nothing but argue with me and making my life worse than when we was together. Since we split she's lied about cheating on me, constantly having a go and eventually I moved back to where we moved from yet still she is threatening to go through csa and not accepting my offer to pay her small amounts to help her. Can she do this and if so, what would the csa say if I told them that I repeatedly offered to pay her straight from my bank account yet she refused and went through csa anyway? I just feel like she'll go through csa no matter what happens just so she can get the revenge she's always wanted. Also, would the amount I have to pay back be affected with the fact that I'm paying the loan back?
Gavin
- 2-Jan-20 @ 11:47 PM
Hi. I have two sons (twins) who have just turned 17 at Christmas. I have been paying maintenance since my ex-wife and I separated 10 years ago, by mutual agreement, not through CSA. One son is attending a years college course in life skills 4 days a week, and the other son now has an apprenticeship, attending collage one day a week, working four days full time. I do not necessarily want to stop paying for them but would like to know where I stand legally as far as my payments for each individual child is concerned. Am I still required to pay for both or just the son in 'full time' education? Thanks
CH
- 30-Dec-19 @ 11:10 PM