A Guide to Child Maintenance Payments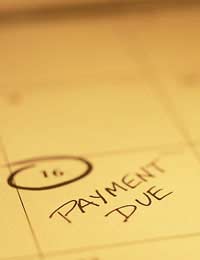 The second in our series of separated dads guides relates to child maintenance and the issues surrounding it.
Child maintenance is designed to make parents responsible for maintaining their children. This means that non-resident parents (who do not live with the child) make periodical payments to resident parents (who do live with the child and are responsible for the child's day-to-day care).
Parents may agree these payments via a maintenance agreement. The Child Support Agency manages the child maintenance schemes that were introduced in 1993 and 2003, but only deals with existing applications. You can contact the National Helpline for advice on 08457 133 133.
The Child Maintenance Service manages the 2012 onwards child maintenance scheme. There is a £20 fee for applying to the Child Maintenance Service. In the first instance, you can call Child Maintenance Options on 0800 988 0988 for free advice.
What is a family-based child maintenance arrangement?
A family-based maintenance arrangement is an agreement between parties made out of court. This allows you to preserve good relations and address your wishes more specifically. It can also help reduce costs. If you and your former partner have a good working relationship, a family-based child maintenance arrangement can be an amicable way to agree matters mutually.
How is child maintenance calculated?
Gross income
Child maintenance via CMS is based upon your gross weekly income. If you are self-employed, your gross income is based upon your total taxable profits.
The CMS will calculate a suitable child support amount upon application by either the resident or non-resident parent. However parents may agree a different amount.
Much like when you pay council tax, certain categories of people pay a reduced rate or are exempt from paying child support altogether.
Exemptions and deductions
You may be exempt or qualify for a reduced rate if you:
have a gross weekly income of less than £7.
are in prison
are under 16 years old
are a 16- to 19-year-old who has left school but is registered for certaintypes of government-approved training courses
are a 16- to 19-year-old who is in full-time, non-advanced education (up
to and including A-level or equivalent standard
are a 16- to 17-year-old who receives Income Support, Income-based Jobseeker's Allowance or Income-related Employment and Support Allowance
are a 16- to 17-year-old who is included in their partner's claim for Income Support, Income-based Jobseeker's Allowance or Income related Employment and Support Allowance
are in a care home or independent hospital, for which you are receiving help with fees.
Shared care
If your children stay with you overnight, you may be entitled to a reduction of your child maintenance payments. They must stay with you a minimum average of one night per week.
If you share care equally, neither of you has to pay maintenance to each other.
If you don't tell the CSA/CMS about your shared care arrangements, they will estimate that the children stay with you one night a week. This means you'll usually pay one-seventh less maintenance.
What happens if I have children from a new relationship?
If you have other children this could affect the amount of child support you will pay. Other children relevant to the equation are those for whom you (as the non-resident parent) or your partner receive child benefit for.
Other relevant children are taken into account before the calculation is completed.
When do Child Maintenance payments stop?
Child Support is paid until the relevant child is at least 16 years old.
If the child continues to study full-time (at least 12 hours per week) after the age of 16, you will still have to pay to support your child. Full-time studies include A-level standard but do not include university / professional studies after this level. Child maintenance payments will end when the course finishes or when the child turns 20 years old, even if they are still in full-time studies.
What happens if I dispute that I am the parent of a child?
When parentage is in dispute, a maintenance calculation should not be done by the CSA/CMS until the matter is resolved. There are some exceptions when parentage will be assumed however:
If you were married to the mother at any point between conception and birth of the child
You are registered as the father on the birth certificate
You refuse to take a DNA test or a DNA test shows you are the father
There has been a previous declaration of parentage
Court proceedings have decided you are the father
If you deny parentage, you must communicate this to the CMS/CSA and a DNA test can be arranged.
What could happen if I don't pay my child support payments?
The CSA/CMS has various enforcement methods available to ensure child support is paid. These include:
Deduction from earnings
Committal to prison for up to six weeks
Disqualification from driving
If one of you dies, what will happen to the children?
Whilst we never want to think about death, it is an important and responsible thing to consider when you have children. You need to know that they will be looked after should anything happen to you.
Guardians
In your will, you have the opportunity to name a guardian (or guardians) to look after your children if you are no longer here to do so. A trusted family friend is a popular option. Guardians are not paid to look after your children, but will usually get money from your estate to help with the additional costs of caring for children. It is usually better to name just one guardian, as problems can be caused if co-guardians separate in the future. However, if the other parent has parental responsibility, then they can challenge any such provision in the will. As in all cases, the court's main concern is the welfare of the child in question. The court will always put the child's best interests first and this main issue will determine the outcome of any application for an order.
Other parent
If the resident parent were to die, the non-resident parent has rights to the children as a parent. This does not mean that you will automatically get residency of a child you have not previously lived with. However the court will look to see if you are a suitable parent to have full custody. If you are suitable, you will get custody over any named guardian in your partner's will. If you are not suitable, custody is likely to go to the named guardian, which is why it is important to name someone in your will who you trust.
We know that some of the dads on here don't have much free money. So we are offering the guides for free.
To help us develop more guides and other products to help separated dads we would really appreciate a small PayPal donation. Our content is written by a qualified barrister. It would really help us and we would appreciate it.
We hope that we can help you in some small way with your Child Maintenance application or questions.
Need to write to the CSA/CMS?
We have produced a series of letter templates to accompany the guides relating to maintenance and support. Why not take a look at these
easy to use templates
. Check out the
Separated Dads Forum
... It's a great resource where you can ask for advice on topics including Child Access, Maintenance, CAFCASS, Fathers Rights, Court, Behaviour or simply to have a chat with other dads.
You might also like...
Hi, i need help, i had a divorce and settled everything with my ex and paid all child maintenance for years, i left the UK for 2 years to travel my ex came after me with court case to put a charge on my property to pay a certain amount, now I am heading back to live in the UK as i can't afford to be abroad or travel anymore. She is suppose to remove the charge/ court order when i am back, I want to ask can she force me to sell my UK apartment? I have a partner and we are both planing to getting a job in the UK, can someone tell me what can she do? She has alot of money and always likes to hire lawyers
Ginger
- 31-Jul-20 @ 4:59 PM
I have been paying the required amount to my Ex for 2 daughters. One is now 17 and often doesn't want to stay with me and would rather see her boyfriend. My Ex now says I should pay her more as my parental days have been reduced and her's increased. I miss seeing my daughter and being asked for more money having been deprived of my parental time is unfair. Where do I stand if I don't pay my Ex any more money.
Rusty
- 26-Jul-20 @ 4:28 PM
Hi! The calculator showed me £280 a month childcare. I've got my daughter every fortnight for 2 nights, holidays are shared 50-50. I think £280/month is a bit too much for a 4 years old... I don't want to fill the ex's pocket...
James
- 25-Jul-20 @ 11:59 PM
do they have to leave you with so mush to live on cos £150 ant going to pay my rent and bills
hi i pay csa to one privet to ther mum that the csa know about and pay the over with the csa this week i have payed the csa to one £100.79 i got payed £264
Hi, I have recently split up and agreed to pay £200 per month mutually. However, I am starting full time uni in September at the age of 46. I have read up on the internet that i wont have to pay the maintenance money in full time education. However, i dont want my child to go without, will my ex-partner get this money from tax credits or another way, or will she just have to make do without? I wouldn't want my child to go without so i would find a way of paying this if i had to, but wouldn't want to struggle if she was getting it elsewhere? I hope this makes sense! Please help!
Martin
- 17-Jul-20 @ 12:19 PM
I have to pay my ex wife £200 pm under a court agreement, this was due to me signing all the proceeds of our house over to her. We have 5 children and oldest 3 are over 18 and in full time employment, they pay there mum a monthly housekeeping sum, the youngest 2 are 15 and 11, my son who is 15 has now come to live with me full time and I told my ex wife that I was reducing her payment to £100 from £200 as he no longer lives with her, she has replied the sum the court agreed was means tested which it wasn't, she therefore is demanding I still pay her £150 as it was calculated over 5 kids and therefore should only be reduced by a 5th, can I ask where do I stand in regards to contesting this as I believe reducing the amount is fair because only one child as far as I'm concerned now qualifies for child maintenance. Any advice would be so appreciated. Kind regards Adam
Adam
- 12-Jul-20 @ 1:38 PM
Ok so my ex partner is being a nightmare I literally pay her £280 a month not missed a payment see him every other weekend she threatening me with courts and mediation all of a sudden I have taken on 2 more kids not of my own and supporting them also I don't mind paying her normal amount as it's whats Right by my son but if I'm supporting another household would o be paying less as it seems she is just after money and making my life difficult as possibly
Hughes
- 4-Jul-20 @ 5:34 PM
Sam bring your men to my house so i can (belt him )that's my last wish .i want to fight before I do die of natural causes I want to break my hands one last time on someone's head and then I want to kick him in the head and watch the blood splatter over my jeans like I use to do with my best mate all those years ago those where the good days .thats my dying wish to go out fighting to the end .it might sound crazy to most people .but I am the one dying so grant me my wish .
C laurie
- 3-Jul-20 @ 2:06 AM
One more thing the doctor told me i might get to live to the age of 42 .i have strong body and mind .even with failing heart I could still whoop your men if he's brave enough to home to my house ?.or what only likes talk it up ??
C laurie
- 3-Jul-20 @ 1:46 AM
One last thing Sam you won't get any child support because can't work because of my heart so even if you apply you get nothing.and Sam you are real gem not letting a dying men not see he's daughter class act you are .i really hope you belted in very relationship you have and hope your life turns out miserable just like you .you ugly toad .goodbye loser
C laurie
- 3-Jul-20 @ 1:16 AM
This is for the mother of child I know she reads these posts .this my last post because it's no good for my heart I have a failing heart and really can't take much stress because it will kill me .i just want to say you won the war the child is 100 percent yours .now I want set the record straight when I do die her child is not welcome at my funeral and either are you and if you do decide to come you will be bashed bye my brothers on the spot gods truth this is no game. They hate you and everything about you and what you done .so this is just a heads up .
C laurie
- 3-Jul-20 @ 1:01 AM
My ex wife is taking my children abroad for six weeks. Am I able to pay a reduced CM amount or do I still pay the full amount.
my ex wife has stopped me seeing my daughter so that I have to pay more maintenance each month. Surely this can not be legal?
scotty
- 2-Jul-20 @ 11:47 AM
Hi my son's dad pays maintenance every month which is just under £30 a month for 2 children which isn't a lot,can he just phone csa up and cancel it
Skell78
- 1-Jul-20 @ 3:08 PM
Hi, My son is expected to complete his A levels in May 2021. He is currently in the process of applying to various Universities. I am aware that I will no longer be required to continue payment to his mother from May/Aug 2021 (he will be 18). What I would like to know is? How much of my current agreed payment of £500 will be reduced as I also have a daughter aged 12. I think I read a while ago that the current agreed payment would reduce by 20% is this correct. It would seem unfair that I then have to pay £400 for just the one child following my son attending university. I would very much appreciate your advice. Regards.
Magpie
- 27-Jun-20 @ 2:14 PM
@sam.if the mother wants to though allegations at me do it (nothing will stick) .the (police even said to me she has a long record off putting men up or orders after he did sum investigation )and said she is a women to be avoided at all costs. I said to them she doesn't scare me in the slightest I said (her games) only work on fools .then he said forget the (teenager stay in your city )she in hers then there no issues.i said sounds like a plan .she wouldn't be stupid enough to come to my house for one I live in a house full off men and second I have that many cameras on my house and can watch my house and yard from my phone when away it's quite amazing .so I know exactly who's been at my house or staking around and my last line off defence is a psycho Rottweiler x massif with anger issues.so I feel safe.
C laurie
- 26-Jun-20 @ 9:40 PM
@sam.if the child's mother reads this I will never be with (someone like her or ever associate with someone like her I have( no respect )for her and could never look at her and see what I seen as a 20 year old kid) .she really doesn't won't to no what I think of her now .i honestly think with everything happening to world it's best she stay with her mother .my boarder is still closed anyway plus it's already been a lifetime without contact so who really cares to be honest why would I even bother now it's beyond a joke .
C laurie
- 24-Jun-20 @ 11:01 PM
@sam.i don't pay child support ,or went to court for visitation the child now is (16 )so it's up to her if she wants to meet me (bye herself the only way I will have it I won't budge on that).(in the mean time I am done).i personally think with everything happening in the world everyone has bigger issues to worry about .and if completely honest I don't live the lifestyle to have a (16 year old girl in my house) I live with two other men and always have other men and women over on the weekend and I personally think having a (16 year old girl in a environment like that is inappropriate .)but it's like catch 22 I am not willing to change my lifestyle. So I don't no it is what is .
C laurie
- 24-Jun-20 @ 10:15 PM
My partner pays for 2 children, one is still in school and the other is working full time but goes into college every few weeks for a week. Does he still need to pay for that child? According to his ex he does. Also during lockdown we will have had his daughter for 3 months but his ex still wants money.
Sam
- 24-Jun-20 @ 10:44 AM
My son is 18 in July and finished his A levels in May. He is looking to go start Uni in September and I want to support him as much as possible. When can I stop paying his mother, is it when he reaches 18 in July?
Browny
- 22-Jun-20 @ 10:46 PM
My 18yr old daughter (in full time education) has recently moved in full time until further notice. My 15yr son lives with his mum. Am I legally okay to stop child maintenance payments whilst my daughter is living with me? I can't see why I should pay my ex for 2 children whilst 1 of them is living full time with me. Any advice greatly received, TIA, Lee
Lee
- 22-Jun-20 @ 12:48 PM
The mother should have had the( child to gordon honestly) and if he is the bio father ?.you should let him meet her because he is great father to he's own girls and to mick's girls .thats the kind off guy who is great with children a real like wholesome family men .but on a serous note please tell your child not to come near me in the future because in reality if she isa girl with daddy issues You know how theses young ones different breed .It will crush her soul when I reject her and I will .if she does ask questions tell I have passed away and was a no good anyway .i am just not cut out for been parent in fact I couldn't think off anything worse .
Sam
- 20-Jun-20 @ 4:25 AM
(And if the mother reads this I hope she does fingers crossed) .i just want to say I will never speak to you again( gods truth and don't appreciate you coming near my house ).we have nothing to discuss.as I said in the previous post I want nothing to do with your child and think it's best to tell her I (passed away) .(because I don't want sum random women in the future looking for a daddy do good because that's not me ).so if she is one who those girls with (daddy issues )it's best to tell her I past away that way I don't have to be rude and hurt her feelings .(the plain facts and truth is I am just not cut out for been a parent ) .but I am sorry for contacting the mother 5 years ago I had a (brain fart) that's all and it all was a (game to me I never had intentions of ever seeing the child) .i realise that was (very childish) of me .
C laurie
- 19-Jun-20 @ 10:39 PM
Truth is I don't pay child support and highly doubt her daughter has my last name .truth is I never wanted kids I was a child myself only 22when the child was born .i have no interest in going to court for visitation or ever making contact with the child and really don't care where they move to I have zero interest and think it's best I sigh parental rights over legally or I hope the mother does because I don't want to pay for the solicitor.truth is no games I want nothing to do with the child I don't want to be informed about anything involving the child even (life threatening or death) I don't want to know .and if her (mother reads this I hope she does please tell her child to never come near me even if she is adult because I don't want to be rude or hurt the child feelings )I just want to be (left alone )to get on with what's left of my life .i honestly think the mother should tell the child I (past away) and there is nothing to find because I am gone .And for her to go to her step father if she needs a father figure.
C laurie
- 19-Jun-20 @ 10:07 PM
My kids have not got my surname and my name not on the birth certificates do I have to pay Csa to my ex wife
Jem
- 19-Jun-20 @ 7:04 PM
Hi my partner pays csa for his 2 children who 19...18 September does he still have to pay csa cause they are not in college and do you need to pay if 1 of them are doing appertership.....
Jam
- 18-Jun-20 @ 6:49 PM
My Son is 18 and has completed his A levels at College. When should Child Maintenance stop and what benefits can my son access if not working?
Dad
- 17-Jun-20 @ 3:14 PM
My son is 16 turning 17 in Nov. He has just finished year 11 and applying for college. Despite covid not allowing schools to be open I have continued my payments. Now that he is not in school and between finding out if he will get a placement can I stop payments until he gets accepted again and then continue them if he does ?
IMA
- 17-Jun-20 @ 2:55 PM
My son is now 18 and been studying A levels but since lockdown his A level exams will be assessed. He will attend university in September but currently he is working up to 38 hours a week while his A Level college is closed. Do I still have to pay maintenance while his A level course is technically finished and he is working?
Mike
- 12-Jun-20 @ 8:57 PM