A Guide to Child Maintenance Payments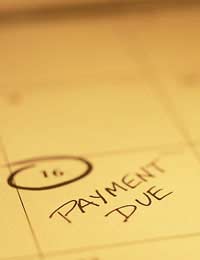 The second in our series of separated dads guides relates to child maintenance and the issues surrounding it.
Child maintenance is designed to make parents responsible for maintaining their children. This means that non-resident parents (who do not live with the child) make periodical payments to resident parents (who do live with the child and are responsible for the child's day-to-day care).
Parents may agree these payments via a maintenance agreement. The Child Support Agency manages the child maintenance schemes that were introduced in 1993 and 2003, but only deals with existing applications. You can contact the National Helpline for advice on 08457 133 133.
The Child Maintenance Service manages the 2012 onwards child maintenance scheme. There is a £20 fee for applying to the Child Maintenance Service. In the first instance, you can call Child Maintenance Options on 0800 988 0988 for free advice.
What is a family-based child maintenance arrangement?
A family-based maintenance arrangement is an agreement between parties made out of court. This allows you to preserve good relations and address your wishes more specifically. It can also help reduce costs. If you and your former partner have a good working relationship, a family-based child maintenance arrangement can be an amicable way to agree matters mutually.
How is child maintenance calculated?
Gross income
Child maintenance via CMS is based upon your gross weekly income. If you are self-employed, your gross income is based upon your total taxable profits.
The CMS will calculate a suitable child support amount upon application by either the resident or non-resident parent. However parents may agree a different amount.
Much like when you pay council tax, certain categories of people pay a reduced rate or are exempt from paying child support altogether.
Exemptions and deductions
You may be exempt or qualify for a reduced rate if you:
have a gross weekly income of less than £7.
are in prison
are under 16 years old
are a 16- to 19-year-old who has left school but is registered for certaintypes of government-approved training courses
are a 16- to 19-year-old who is in full-time, non-advanced education (up
to and including A-level or equivalent standard
are a 16- to 17-year-old who receives Income Support, Income-based Jobseeker's Allowance or Income-related Employment and Support Allowance
are a 16- to 17-year-old who is included in their partner's claim for Income Support, Income-based Jobseeker's Allowance or Income related Employment and Support Allowance
are in a care home or independent hospital, for which you are receiving help with fees.
Shared care
If your children stay with you overnight, you may be entitled to a reduction of your child maintenance payments. They must stay with you a minimum average of one night per week.
If you share care equally, neither of you has to pay maintenance to each other.
If you don't tell the CSA/CMS about your shared care arrangements, they will estimate that the children stay with you one night a week. This means you'll usually pay one-seventh less maintenance.
What happens if I have children from a new relationship?
If you have other children this could affect the amount of child support you will pay. Other children relevant to the equation are those for whom you (as the non-resident parent) or your partner receive child benefit for.
Other relevant children are taken into account before the calculation is completed.
When do Child Maintenance payments stop?
Child Support is paid until the relevant child is at least 16 years old.
If the child continues to study full-time (at least 12 hours per week) after the age of 16, you will still have to pay to support your child. Full-time studies include A-level standard but do not include university / professional studies after this level. Child maintenance payments will end when the course finishes or when the child turns 20 years old, even if they are still in full-time studies.
What happens if I dispute that I am the parent of a child?
When parentage is in dispute, a maintenance calculation should not be done by the CSA/CMS until the matter is resolved. There are some exceptions when parentage will be assumed however:
If you were married to the mother at any point between conception and birth of the child
You are registered as the father on the birth certificate
You refuse to take a DNA test or a DNA test shows you are the father
There has been a previous declaration of parentage
Court proceedings have decided you are the father
If you deny parentage, you must communicate this to the CMS/CSA and a DNA test can be arranged.
What could happen if I don't pay my child support payments?
The CSA/CMS has various enforcement methods available to ensure child support is paid. These include:
Deduction from earnings
Committal to prison for up to six weeks
Disqualification from driving
If one of you dies, what will happen to the children?
Whilst we never want to think about death, it is an important and responsible thing to consider when you have children. You need to know that they will be looked after should anything happen to you.
Guardians
In your will, you have the opportunity to name a guardian (or guardians) to look after your children if you are no longer here to do so. A trusted family friend is a popular option. Guardians are not paid to look after your children, but will usually get money from your estate to help with the additional costs of caring for children. It is usually better to name just one guardian, as problems can be caused if co-guardians separate in the future. However, if the other parent has parental responsibility, then they can challenge any such provision in the will. As in all cases, the court's main concern is the welfare of the child in question. The court will always put the child's best interests first and this main issue will determine the outcome of any application for an order.
Other parent
If the resident parent were to die, the non-resident parent has rights to the children as a parent. This does not mean that you will automatically get residency of a child you have not previously lived with. However the court will look to see if you are a suitable parent to have full custody. If you are suitable, you will get custody over any named guardian in your partner's will. If you are not suitable, custody is likely to go to the named guardian, which is why it is important to name someone in your will who you trust.
We know that some of the dads on here don't have much free money. So we are offering the guides for free.
To help us develop more guides and other products to help separated dads we would really appreciate a small PayPal donation. Our content is written by a qualified barrister. It would really help us and we would appreciate it.
We hope that we can help you in some small way with your Child Maintenance application or questions.
Need to write to the CSA/CMS?
We have produced a series of letter templates to accompany the guides relating to maintenance and support. Why not take a look at these
easy to use templates
. Check out the
Separated Dads Forum
... It's a great resource where you can ask for advice on topics including Child Access, Maintenance, CAFCASS, Fathers Rights, Court, Behaviour or simply to have a chat with other dads.
You might also like...
Hi, my partner is paying cms every month. We have now little one together. The payments is effecting our life big time. I am with my baby at home on no benefits. He has to work every single day apart from like maybe 2 days in the month to so we can pay bills. We are constantly living on bread line because of these payments. There is some excess amount that he owed to this women from before when she didn't tell him she had a child. We are paying almost 400£ every month. Is that normal? How much percent should it be from his weekly wages? Can the fact that he is looking after me and my daughter change the amount of the payments? Also if we had another child can change it? And if yes how much? How is it possible that the the system lets a family suffer for sake of one child with some greedy woman...
Anyjo
- 19-Apr-19 @ 8:20 AM
Hi.i an recentley divorced with an 11 year olddaughter who lives with her mum.my ex had 70% of the house which i agree to.the csa are charging me £105 a week plus 20% on top for them to deal with it all (which my ex wont agree to a direct debit)they based this amount on the fact in 2017 i used to earn £44000 a year then i was made redundant and i now earn £31500 a year.the csa say it falls into the same bracket as earning 44k ? Yet their website only says 12% of my earnings which is correct and would i be better off taking a lesser paid job ?
Andy
- 16-Apr-19 @ 12:59 PM
My stepson has recently left college (back in December) The CMS are claiming that the evidence they use is when the mother stops receiving child benefit for that child and the date they will use is when this stopped. She has obviously been illegally claiming the child benefit as we even provided the CMS with a letter from his college stating the date he withdrew, which is 3 months before child benefit stopped!
Stepmum75
- 12-Apr-19 @ 1:51 PM
Hello. My daughter went away with just her grandparents on holiday for a week. Does my ex still need to pay me maintenance? Thanks in advance.
i am[ slow country boy] with no education and [no job ]and share house at 38 .i had child to a women back in 2004 last time i seen her 2008 .i no its was my responabilty .to go to court for visitation[ i wasn't smart enough ]at the time and was in a lot off trouble with the police for bothering the mother when she wanted to break up with me .i bothered her again years later and got in trouble again [slow ].she never wanted child support i am [sorry for the messages i sent her ].now if my daughter ever wants to see its up to[ her now ].because i don't want any more trouble in my life .and i guess i was raised [old school] where its the mothers job to raise the child .i guess i am like timmy .
chris
- 9-Apr-19 @ 11:27 PM
Hi. I am going to give birth in June. The father doesn't want any responsibilities for the child.We never been maried. I want him to pay child maintenance, my question is if i need to register him in a birth certificate as a father or is not mandatory. Thank you
Vicky
- 9-Apr-19 @ 6:47 PM
My daughter is 18 and still at High School.I make weekly maintenance payments to her mother.She turns 19 in September, by which time see intends on going to University. Do I have to continue making maintenance payments to her mother?
Silver Fox
- 9-Apr-19 @ 5:41 PM
My stepdaughter and her mum have recently fell out and stepdaughter has decided to go and live with her dad for a short while whilst things calm down. My question is, Does the dad still have to pay child maintenance whilst she is there? Also, an agreement has been in place, amicable arrangement pre agreeing verbally what he is to pay. However, we know that this is way below what would have to be paid based on his gross income. Can this be backdated if we can prove what he has paid versus what he should have been paying? This was all a verbal agreement, nothing in writing. Please help? Thanks
Mark
- 8-Apr-19 @ 2:29 PM
Hi just looking for advice. My ex is trying to take me to court for unpaid child maintenance. We had a family based arrangement and I stopped paying this when my daughter was 8 as her mum and I couldn't find common grounds and I eventually cut contact. I know I probably should have continued paying her but I just didn't see why I should as I wasn't seeing my daughter. So my daughter is now and adult and I still do not have contact but her mum has decided that she wants to take me to court for the unpaid maintenance for all of them years I never paid. I am worried as I am well paid but I have a heavty mortgage and 2 other kids with my ex wife (who also is claiming money from me through cms) Can she take me to court and do you think she will be successful? Thanks in advance for any advice JJ
Jazz35
- 4-Apr-19 @ 10:01 PM
Hi. I have been paying maintenance for 17 years. I used to see my daughter but for the last year for some reason she chose to break contact. I now do not know if she's in education and if she is what she is doing. The last I knew she was at college. She turns 18 in July. I pay direct to her mother so want to stop paying her as soon as I can and put into a saving account for my daughter for the day I get to see her again. How do I find out if I can stop paying and move the money into savings if no one from that side will talk to me? Thank you.
David
- 4-Apr-19 @ 7:16 AM
Hi I am going to be having my daughter stay for a week off the Easter holidays do I still need to pay my ex partner child maintenance for that week. Thanks in advance
Bashbro75
- 30-Mar-19 @ 2:01 PM
@sam.if I was in a better( financial situation) I would go to (court) my life is not going so well I am (unemployed) and share house and have (no money) .if I was in better position I would go to court .
Chris
- 30-Mar-19 @ 12:56 AM
@sam.i am not like Timmy truth is I am just (broke jobless )that's why( I didnt go to court) for (visitation)and the (messages where (spam ).and the mother off my child is not the women for me .
Chris
- 29-Mar-19 @ 11:38 PM
@sam.i can't make ends meat( atm )so I am glad I don't pay child support that's why I haven't been to (court for visitation can't afford it ).so I will wait to she is (16 )the (legal age requirement for me to approach her ).hopefully I will have my own place bye then and maybe in a better financial position
Chris
- 29-Mar-19 @ 10:35 PM
In (reality )I don't want to be with the( mother off my child) I Senta lot off (spam messages )Silly ).when i was with her she( repeatedly cheated )and I said nothing for me doing that I think it gave me (depression )later in life I felt sad angry and how my life isn't going so well( atm) .and my choice to not go legal for( visitation) to my (daughter) really affectedme later in life .
Chris
- 29-Mar-19 @ 9:12 PM
Please someone help, I have my son every weekend and a week in summer week at Easter and 3 nights at Christmas, I pay £100 to her a month but she wants more I have another child with my new partner and only been on £1,200 a month I can't afford to pay more, As he lives 35 mins away from me it costs a lot in fule and I drive him there and back every week, she wants another £40 and I really can't make ends meet now, she said she take me to get more but told me they add 20% on top of that if she dose do that but just need to know what I can do I never missed a payment but she been difficult now as I told her I really can't afford it HELP PLEASE
Sam
- 29-Mar-19 @ 5:35 PM
Question, my daughter has turned 16 in February and the mother of my child gets around £480 a month for her, she has repeatedly told me none of the money goes towards her for food in school, clothes, school material etc, am I aloud to put the £480 into my daughters bank knowing she'll be able to get the materials she needs instead of giving it to her mother?
Lunar
- 28-Mar-19 @ 9:51 AM
Hi I am paying a amount to my wife for a out of court maintence I also pay for haircuts ,shoes and some clothes but after a argument with all her family she now wants to go to CSA which I would struggle to pay for my rent food etc can she still do this
Dellboy
- 27-Mar-19 @ 9:45 PM
I have shared care of my children, 6 nights a fortnight and half of all school holidays. I currently pay approximately £200 per month CMS, however it is evident this does not get spent on the children as maintenance. I have offered a family based arrangement which far out ways the child maintenance I currently pay, but it means I know the money which is meant for the children is spent on them. This however has been refused, have I got rights when it is obvious that the recieving parent is using the child maintenance for their own life style?
Alec
- 25-Mar-19 @ 7:17 PM
Evening My special needs daughter turned 17 at Christmas and will continue going to her special needs school until May June 2020 as she does not turn 18 until December this year. When can I legally stop paying child support for her? This may seem contradictory but I have no wish to stop supporting her, I am just looking to understand where I legally stand. I have 3 kids and currently pay £825 per month in maintenance, I have them every second weekend (Friday & Sat night) as this is the only access I can get. Some advice on this would be much appreciated.
Notsolucky
- 20-Mar-19 @ 9:52 PM
If your husband has been paying over the odds since divorce and then the CSA get involved - why are those payments not taken into account??
Confused
- 20-Mar-19 @ 3:25 PM
Hi guys, just wondering if child maintenance payments are affected by hour many hours per week the children are in the care of someone else? My partners ex is trying to rinse as much money as possible, however the children go to his grandparents every day after school and on weekends. Would this mean she isn't entitled to as much money as she would like to think?
Rosie
- 20-Mar-19 @ 11:02 AM
Hi greetings ,I have a question about a matter if you haven't ever payed child support in 10 years right .and the mother ends up busted broke on struggle street .and puts in a calm against me will I be hit with a almighty bill ?.this is a legitimate question .i do have reason to believe I may not be the bio father could I stall her to I get DNA test ?.i am pretty upset about this the god damn child is growen up now like why in the hell should I be hit now ?.the child wants nothing to do with me because I am a stranger in reality.
Truth
- 18-Mar-19 @ 10:56 PM
hi does my partner have to pay maintenance out of his holiday pay
JULES
- 17-Mar-19 @ 9:00 PM
My ex emigrated to Australia 15 years ago owing a considerable amount of csa, the dwp have wrote to me asking to I want this debt to be wrote off. , absolutely not. What are the chances of the uk dwp getting the money back if he lives in Australia LOG
My ex wife falsely accused me of abusing my children. Repeatedly. To the point that i had to prove my innocence with social services and the police. As a result of this, i decided to stop seeing the children to keep myself, my other family members and friends safe from further false allegations. I still pay csa. However, now that i have no contact with either the mother or the children, how will i know if the childrens situation changes? What if the mother moves in with someone else? What if the children get pregnant, or leave school? How will i know when to stop paying? I have effectively given up parental responsibility in all ways except financial. I signed court papers to say i didnt want any further contact and am not able to do so. My ex has moved house and changed her mobile number, so i don't even know where they are. The money being wasted on her could be used for the child i have with my current wife and give us a better quality of life, instead of having to scrape the barrel to live because of the hefty payment out of my bank!
Brian
- 8-Mar-19 @ 6:24 AM
My daughter is 18 and in collage 3 days a week and the other 4 days she works. She earns around 200 pounds a week. Do I still have to pay child support to her. Thanks in advance.
Slayer
- 28-Feb-19 @ 6:13 PM
My eldest son is 18yrs old in September 2019.He's doing a 3 year electrician apprenticeship and in Sept 19 will have completed his 1st year. His apprenticeship consists of an 6 -7 hour college day and a minimum 3 day paid working work. My question is does this apprenticeship class as full time education and will I have to continue with my out of court maintenance agreement or can i stop paying?
tango
- 20-Feb-19 @ 11:00 AM
Ok hear goes this is embarrassing and I know this is site manly for men but Mumsnet is no help .the father off my daughter was a abusvie men a drunk and likes a bit off snif now and then we'll when I new him he did anyway .and I had him jailed many years ago I recently meet another chap who has raised questions about why I never made claim for child support and is in my ear about making a claim against my daughter father. I have tip toed around it .my current partner is like I have kids I pay child support because I am a men why does he get a pass I have to support my other kids and now yours to and I don't find it fair .should I make a claim against him it has been along time and feel awkward with time frame your expertise would be appreciated thanks.
Betsy boo
- 13-Feb-19 @ 2:13 AM
In a bit of a pickle. Me and my ex split up over a year ago. I currently pay for her phone, her car and pay maintenance each week too. I'm paying out around £400 a month to my 2 children. We had a joint council tax bill and she promised to pay half but hasn't so now I'm being hunted for the lot. I've paid my half already. I've now had an attachment to earnings and there taking a hefty amount from me for her debt? I can't afford to pay the debt and her maintenance. I've told her I'm going to reduce her payments weekly to get it clear. It will only take a couple weeks but she's now telling me I'm breaking the law? Any advice?
R-wilsons
- 6-Feb-19 @ 8:16 PM