A Guide to Child Maintenance Payments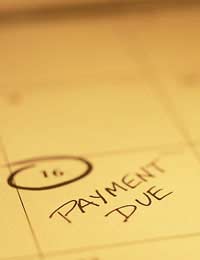 The second in our series of separated dads guides relates to child maintenance and the issues surrounding it.
Child maintenance is designed to make parents responsible for maintaining their children. This means that non-resident parents (who do not live with the child) make periodical payments to resident parents (who do live with the child and are responsible for the child's day-to-day care).
Parents may agree these payments via a maintenance agreement. The Child Support Agency manages the child maintenance schemes that were introduced in 1993 and 2003, but only deals with existing applications. You can contact the National Helpline for advice on 08457 133 133.
The Child Maintenance Service manages the 2012 onwards child maintenance scheme. There is a £20 fee for applying to the Child Maintenance Service. In the first instance, you can call Child Maintenance Options on 0800 988 0988 for free advice.
What is a family-based child maintenance arrangement?
A family-based maintenance arrangement is an agreement between parties made out of court. This allows you to preserve good relations and address your wishes more specifically. It can also help reduce costs. If you and your former partner have a good working relationship, a family-based child maintenance arrangement can be an amicable way to agree matters mutually.
How is child maintenance calculated?
Gross income
Child maintenance via CMS is based upon your gross weekly income. If you are self-employed, your gross income is based upon your total taxable profits.
The CMS will calculate a suitable child support amount upon application by either the resident or non-resident parent. However parents may agree a different amount.
Much like when you pay council tax, certain categories of people pay a reduced rate or are exempt from paying child support altogether.
Exemptions and deductions
You may be exempt or qualify for a reduced rate if you:
have a gross weekly income of less than £7.
are in prison
are under 16 years old
are a 16- to 19-year-old who has left school but is registered for certaintypes of government-approved training courses
are a 16- to 19-year-old who is in full-time, non-advanced education (up
to and including A-level or equivalent standard
are a 16- to 17-year-old who receives Income Support, Income-based Jobseeker's Allowance or Income-related Employment and Support Allowance
are a 16- to 17-year-old who is included in their partner's claim for Income Support, Income-based Jobseeker's Allowance or Income related Employment and Support Allowance
are in a care home or independent hospital, for which you are receiving help with fees.
Shared care
If your children stay with you overnight, you may be entitled to a reduction of your child maintenance payments. They must stay with you a minimum average of one night per week.
If you share care equally, neither of you has to pay maintenance to each other.
If you don't tell the CSA/CMS about your shared care arrangements, they will estimate that the children stay with you one night a week. This means you'll usually pay one-seventh less maintenance.
What happens if I have children from a new relationship?
If you have other children this could affect the amount of child support you will pay. Other children relevant to the equation are those for whom you (as the non-resident parent) or your partner receive child benefit for.
Other relevant children are taken into account before the calculation is completed.
When do Child Maintenance payments stop?
Child Support is paid until the relevant child is at least 16 years old.
If the child continues to study full-time (at least 12 hours per week) after the age of 16, you will still have to pay to support your child. Full-time studies include A-level standard but do not include university / professional studies after this level. Child maintenance payments will end when the course finishes or when the child turns 20 years old, even if they are still in full-time studies.
What happens if I dispute that I am the parent of a child?
When parentage is in dispute, a maintenance calculation should not be done by the CSA/CMS until the matter is resolved. There are some exceptions when parentage will be assumed however:
If you were married to the mother at any point between conception and birth of the child
You are registered as the father on the birth certificate
You refuse to take a DNA test or a DNA test shows you are the father
There has been a previous declaration of parentage
Court proceedings have decided you are the father
If you deny parentage, you must communicate this to the CMS/CSA and a DNA test can be arranged.
What could happen if I don't pay my child support payments?
The CSA/CMS has various enforcement methods available to ensure child support is paid. These include:
Deduction from earnings
Committal to prison for up to six weeks
Disqualification from driving
If one of you dies, what will happen to the children?
Whilst we never want to think about death, it is an important and responsible thing to consider when you have children. You need to know that they will be looked after should anything happen to you.
Guardians
In your will, you have the opportunity to name a guardian (or guardians) to look after your children if you are no longer here to do so. A trusted family friend is a popular option. Guardians are not paid to look after your children, but will usually get money from your estate to help with the additional costs of caring for children. It is usually better to name just one guardian, as problems can be caused if co-guardians separate in the future. However, if the other parent has parental responsibility, then they can challenge any such provision in the will. As in all cases, the court's main concern is the welfare of the child in question. The court will always put the child's best interests first and this main issue will determine the outcome of any application for an order.
Other parent
If the resident parent were to die, the non-resident parent has rights to the children as a parent. This does not mean that you will automatically get residency of a child you have not previously lived with. However the court will look to see if you are a suitable parent to have full custody. If you are suitable, you will get custody over any named guardian in your partner's will. If you are not suitable, custody is likely to go to the named guardian, which is why it is important to name someone in your will who you trust.
We know that some of the dads on here don't have much free money. So we are offering the guides for free.
To help us develop more guides and other products to help separated dads we would really appreciate a small PayPal donation. Our content is written by a qualified barrister. It would really help us and we would appreciate it.
We hope that we can help you in some small way with your Child Maintenance application or questions.
Need to write to the CSA/CMS?
We have produced a series of letter templates to accompany the guides relating to maintenance and support. Why not take a look at these
easy to use templates
. Check out the
Separated Dads Forum
... It's a great resource where you can ask for advice on topics including Child Access, Maintenance, CAFCASS, Fathers Rights, Court, Behaviour or simply to have a chat with other dads.
You might also like...
Myself & my daughters Mom split when my daughter was 1, she's now 12. I've paid maintenance since day 1 which I've not got a problem with. My issue however is the fact that not a penny gets spent on my daughter. She comes to us in clothes that are too small, dirty etc. I know it's for her upkeep as well but why should I be having to buy her clothes as well as paying maintenance, buying sanitary products etc when surely that is the whole point of maintenance? Is there anything I can do about this? Can I legally change the amount to account for the extra I pay for? Also her Mom refuses to ever drive to drop her off or pick her up and it's a 72mile round trip!! Thanks for your help.
Hello all. I'm looking for advice on the following: I split from my ex a long time ago and since met my new partner. My new partner and I now how 2 young children aged 8 and 4. The child between the Ex and I is almost 19 now. I've always paid the same amount of maintenance for my 19 year old(still at college) in a private agreement with his mum. Things are tighter financially these days and I'd like to reduce the amount I pay now and I'm not sure where I stand with this. I received threats from the Ex when I stated my intent. Any help or advice would be greatly appreciated. Thank you.
Mr M
- 24-Jun-19 @ 7:51 PM
My child is now 18 ex wife says he is still in education but I have no proof of this what are my rights in regard to payments
robbo
- 23-Jun-19 @ 2:48 PM
Will the CMS inform my ex when my new baby is born? We've made the decision not to tell her due to her being high conflict and assaulting my fiancée in the past. My fiancee has anxiety around her knowing and reasonably doesn't want my ex to know or have anything to do with the new baby
Confused
- 22-Jun-19 @ 10:40 AM
This goes to MD post ,if your daughter is not in education then you dont pay a penny ,as she is working ,even if you have shared parenting then you still dont have to pay a penny as when she comes to you your paying for things when she stays over like food days out etc.
Aeremane
- 21-Jun-19 @ 8:01 PM
I am in the same situation as Bri below. My previous marriage was physically abusive and dangerous, and as a result I have had to remove myself from contact with my daughter. She is 17 now, and I am told she is in college, but have no way of verifying. My ex wife has committed fraud previously, so her word cannot be trusted. CSA say they will perform checks however I think all they do is write to my ex wife and ask her. How do I ensure that I am not paying when I shouldn't be?
Tony
- 19-Jun-19 @ 10:14 AM
i pay my daughters mum money every month , we used to use CSA but now an agreement by us both , just the same amount i payed through CSA, My Daughter is 17 and decided to not go to further education, She now has a full time Job, when do i stop paying the suppoer ?
Hi we need some help. My partner pays child maintenance for his son who turns 18 tomorrow and currently isn't in education. He got kicked off the course back in November due to never turning up but says he plans on going back in September it's not a level or nvq. His sons mother is insisting that because he plans to go back to school he still has to pay. Can anyone help please
Angel
- 16-Jun-19 @ 6:41 PM
I'm having a dilemma,my ex wife is moving out of our old property and into her boyfriend's house. My daughter of 16 is staying at the property with her brother and older sister. I've being paying for my youngest daughter now for almost 4 years which i have no problem with and never have. My question! Is my wife still entitled to the monthly payment because in theory she is not caring for her but my eldest son and daughter will be. Is one of my two siblings now entitled to the payment until she finishes her education. Any advice appreciated. Thank you.
Cappy
- 11-Jun-19 @ 12:37 PM
My ex will only allow me to spend 5 hours a week with my 2 children so I have to pay over 300 a month in child maintenance which I don't mind cause they are my children but when they are admitted into hospital I stay with them and don't get paid for the days I am not in work. Could this affect my payments
i will be committing suicide very soon! i cant cope with the amount of csa that is taken from me! it was around £400 a month, that i could just afford, but has risen each month quickly to £837 per month?? the csa wont tell me why and they don't care at all!... this is killing me financially in every way possible! i just want to die now ive had enough!!!!
dead already
- 7-Jun-19 @ 2:15 AM
If i have my daughter for more than 7 days do i have to pay child support to my ex
Dave
- 5-Jun-19 @ 7:08 PM
Hi .. my 16 year old is having a baby .. where do I stand on this
Dave
- 3-Jun-19 @ 11:06 PM
Am I correct that if they leave education at 16 you can stop payments, but realistically when they go to uni at 18 definitely you can stop?
Bobdobalina
- 2-Jun-19 @ 4:17 AM
Am I correct that once the child goes to university you no longer have to make formal maintenance payments? I understand if they leave education at 16 also.. but if University at 18 then definitely? Thank you
Bobdobalina
- 2-Jun-19 @ 4:15 AM
Can you help my son turns 18 on the 7 June 2019 I have no contact with him or the mother I'm not sure if he is still in education so how do I know legally when my payments will stop.
Bri
- 30-May-19 @ 6:18 PM
I wonder if someone can help. My son who is 17 left college nov 18 and isn't working isn't in education anymore but the mom still continues to to claim child benefits and I'm still made to pay maintenance for the last 7 months I have argued etc with cms but they won't listen I can't get any information from the college due to data protection and I'm not a named parent so won't disclose anything, why should I be made to pay and the mom continues to receive it, she also tells them he's still in education and as she's receiving child benefit cms think he is in education when he isn't , she's defrauding the government and cms , what else can I do as clearly this is wrong and illegal
Princekj75
- 30-May-19 @ 4:27 PM
I have not had contact with my child or the pwc for 2 years - childs choice apparently, although i beg to differ!. I know my child has left school this year but I have a private arrangement with the pwc based on calculations from cms. Therfore; how do i find out if my son has remained in education? Do i just contact cms even though i dont pay through them??
Jbm
- 29-May-19 @ 7:58 PM
Kids were better off down the coal mine .they are abused by there mothers now purely for money
mato
- 29-May-19 @ 5:11 AM
They have ruined more family's than the german death camps
mato
- 29-May-19 @ 5:05 AM
They have ruined more family's than the german death camps.
mato
- 29-May-19 @ 5:03 AM
My son was with me 50 percent of the time. He's 14 and has decided he doesn't want to come and see me anymore. This is his mums doing, the CMS are expecting me to pay 370 a month, I can't afford this. I am stuck paying for my sons horses as his mum won't contribute toward them. I have no problem paying for my son at all. But financially I won't be able to live.
Lebs1706
- 27-May-19 @ 1:22 PM
Hi I have two children which I have access to via a court order as I was prevented from seeing them. They are meant to stay 2/3 nights a week. My older son has stopped staying , I don't know why as he has stopped talking to me.I ,like many people, believe my ex partner has pressurised him. However I am now told by the CMS that I have to pay more child support to my ex partner as he does not stay. I don't understand why someone can break a court order ( by the way she has never stuck to the court order for 6 years ) and be financially rewarded for this. My question therefore is does the CMS have to take into account a court contact order when assessing payments? Thanks
Borobob
- 19-May-19 @ 7:31 AM
@stepmum75 OMG its obviously a scam that the PWC do!! I am in the same. I will refuse to pay now, I have open a small claims court for the money she owes me, whether it will do any good, but yes same lies and suffering the same, we will be taking this to tribunal :( how the F can they get away with it.
CB Fraud by PWC
- 19-May-19 @ 12:56 AM
@joe No you should not, my daughter is 18, left college and working 36 hours as carer and cms are still wanting money from me! Its a disgrace
CB Fraud by PWC
- 19-May-19 @ 12:50 AM
I have been told by my daughter that she left college in september 2018.The pwc has not and will not tell the cms!! I have told them that my daughter has left and they are continually ignoring me. The evidence they use is the PWC word and the fact shes getting child benefit, which is wrong because its not about child benefit, the PWC is actually frauding the government claiming child benefit and they will not check the college as this is data protection.I will be taking her to small claims for the money I over paid and with this I will be able to take witnesses in to prove that my daughter told them also that she has left college. Any extra help would be great as the cms are now asking for collect and pay. TIA
CB Fraud by PWC
- 19-May-19 @ 12:47 AM
I have a son 18 years of age living with his mum. I am still paying child support - under the "family-based" arrangement. I have been living in the family home however for the last 2 years- but as a legal renter- NOT in a relationship with his mum.it was supposed to be a temporary arrangement when I moved out of my own flat back in 2017.However due to my mother's health issues, I had to travel back and forward to my country of origin (Belgium) a lot where my mum lives- to help her out, and this is the reason I kept on postponing to move back on my own. My son is in college but next year he is taking a gap year.I want to move out of the house for good at the end of June. Do i have to keep paying child support to help sponsor his gap year?
Venteke
- 18-May-19 @ 9:30 PM
Since December 2017 I have had 50% shared care with my ex of our daughter.During 2017/2018 we got back together several times but it never worked.My ex also has 2 other daughters with another man.Over the last few years my ex has hadturbulent often chaotic relationships often ending in financial issues and since 2017 has been living with her parents with the children due to these issues.In January 2019 I decided that I had to stop this relationship with my ex as it was toxic and no good for anyone.My ex reverted back to one of her ex partners and spent time with him with the 3 daughters and left them in his care whilst she went to work. When the girls came home the 2 older girls complained to their dad that their mom had left them all day and the guy had taken them to the pub all day and bar staff had looked after the 3 girls. There had been previous domestic violence and substance misuse issues with them so I contacted the other dad and together we decided to inform social services.My ex partner then made allegations to the police that I had been harassing and stalking her and I was interviewed under caution.The investigation is ongoing but since then she has reported to the CMS that me and the other dad only have our children 2 nights per week.The CMS has told us both that because she states that we are lying and we dont have court orders to prove it we have to pay this maintenance.Where is this fair towards fathers why do the CMS only believe the mothers? I am the one being harassed as my ex has told me that she wont stop until I have nothing left???? I really dont know where to turn or what to do next????
RossG
- 12-May-19 @ 6:11 PM
Hi All, I was hoping some one can help me out with one of many issues I am currently contesting with these brainless and incompetent people from CMS. Basically I have two employments one is full time and the other is two days a week. (second job) CMS contacted HMRC for my annual Gross figures, and calculated my payments on the figures combined and not individually, which I am arguing its unfair because my second job weekly gross is under £200 (not to mention deducting pension etc.) so that's would subsequently reduced my weekly gross before taxand would have an affect on what maintenance rate they would use. also does anyone know if a Give as you earn payment to a registered charity would be considered a deductible amount as I currently have this in place which is tax free etc.. from my dealings with them they don't know what they are talking about unless you challenge them and put in complaintsthey will scree you over.I am not trying to get out of paying for my child but I want it done fairly and logically
fighting dad
- 9-May-19 @ 10:19 PM
Hi, I am a single dad of 3 young children (4,6&7 years old).I work full time and have a good paying job luckily.My children have not seen their mom for a year, and I have been main carer for 2.5 years following divorce due to unreasonable behavior on my ex wifes part. I am not entitled to any financial support for my kids due to my earnings, it would be financially more sensible to quit my job.I dont get child benefit as my salary if just over £60k.My frustration is if 2 working parents equally shared an income of £99.9K then they would gte this benefit...!!! My question is, my ex wife is no where to be seen and to my knowledge does not work, am I entitled to any CSA? Thank you
D2C
- 7-May-19 @ 10:12 AM