Child Maintenance Payments: An Overview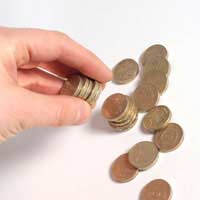 The end of a relationship with your partner is never the end where children are involved. Of course, you want to be a part of the lives of your kids, to see them and spend time with them. You also have a responsibility to give them financial support when they don't live with you.
Arranging Financial Support
There are four real ways to pay your ex maintenance for your children.
You can work out a figure between the two of you – obviously the best way
Make an arrangement through mediation
Have an agreement between your solicitors
It can be calculated by the Child Support Agency (CSA)
or the Child Maintenance Calculator CMS
The first three methods are obviously better, since they rely on agreement rather than acrimony and bureaucracy.
Child Support Agency
CMS have taken over from CSA for new claims and their advisors can help calculate the level of maintenance you should pay for your children, and ensure you pay it. The amount set depends on a number of factors, but it boils down to three basic things – your gross income, how many children you'll be paying maintenance for, and how many children are living with you.
The Child Support Agency was replaced with the Child Maintenance Service in November 2013. The CSA is still in operation and dealing with some existing cases.
Basic Rates
You'll find that certain circumstances can reduce the amount of maintenance you pay. If you're paying the mortgage on the home where the children and your ex live, for instance, that can reduce maintenance payments, as can the fact that you pay school fees for your children, or if you transferred capital or property to your ex before 1993 as part of what's called a "clean break" settlement.
Additionally, if your children stay overnight with you during the week, this will lessen the amount of maintenance you have to pay. If it's one night a week, for example, the reduction will be 1/7th, and this can rise to ½ if the children spend half the year with you.
Reduced Rates
You might be making a net income of less than £200 a week, but still more than £100. That qualifies you to pay maintenance at a reduced rate. The calculations can be fairly complex, so using the CMS calculator is the most straightforward way to assess what you have to pay.
Flat Rate
If you make less than £100 a week, or you're on benefits, you'll play a flat rate of maintenance of £7 per child per week (which can be deducted from your benefits). Also, if you're living with someone who collects Income Support or Jobseeker's Allowance, you play the flat rate.
Paying No Maintenance
There are situations where you can have
Parental Responsibility
but not have to pay maintenance for your children. However, this only occurs if you're a full-time student, or aged 16-19 and in full-time advanced education, or if you're living in a nursing home and receiving help to pay the fees. Check out the
Separated Dads Forum
... It's a great resource where you can ask for advice on topics including Child Access, Maintenance, CAFCASS, Fathers Rights, Court, Behaviour or simply to have a chat with other dads.
You might also like...
I've been paying child maintenance for the last 16y and getting married in 4 Months can you tell me would my new wife be liable for payments of my son through her wages
Rueben
- 26-Mar-20 @ 7:33 PM
Hi I currently pay child maintenance and half the mortgage on a house jointly owned with an ex. Should the maintenance payments be reduced due to paying half the mortgage or because I jointly own the property would this not be taken into account?
Smithy
- 7-Mar-20 @ 3:44 PM
My daughter will be 18 soon and I'm waiting to find out if her dad should still pay me maintenance for her she is still in full time education, but he seems to think it should stop and be payed to her direct this is not how my daughter wants it
Ssg
- 17-Feb-20 @ 7:27 AM
Hi I currently pay maintenance for my children which I have no problem paying but I have them for full week on the school holidays now do I need to pay maintenance for that week as I will be carinfor them ect we have a verbal agreement for maintenance but just wondering what my options are as it's not cheap to feed them ect
My daughter has moved to her nans by choice. Her nan now wants money. Do I have to pay this even though I have not kicked her out... as if I'm paying for her it will be at home not at her nans
My son will be 19 in July if he stays on at college till he is 19 will his dad still have to pay maintenance
Nik
- 27-Jan-20 @ 9:24 AM
Hi I pay child maintenance for my two children but not via the csa, it was an agreement made through the solicitors.My eldest son now lives with me and I need to reduce the payments, just wondering what the correct process is without racking up legal fees.Any help would be appreciated. Thanks
Chris
- 24-Jan-20 @ 12:03 PM
My dad has payed mortgage instead of paying child maintenance. Now I'm 18 and he wants to take the house what rights does my mam have?
Lewy
- 22-Jan-20 @ 8:02 PM
I have a question I'm 62 my wife is 44 Our kids are both 11 and 12 We are trying to sort out an agreeable exit where she gets the house and I don't pay any maintenance But then I would be a couple of hundred thousand pounds down What I wonder with my potential earning years slowly eroding May I ask what is the likelihood I might not have to pay much maintenance due to my age I live in Hong Kong by the way but the law generally follows UK Look forward any advice 'thanks
Steve
- 14-Jan-20 @ 8:35 AM
My ex wants to go through CSA even though I pay for both my children direct to her bank what was worked out on the CSA calculator on line now I have a new partner she's heard I will pay 20% more if she goes this way even though she won't revive the 20% fee she's happy to cause me hardship is that legal?
@dave.i am been serous they would have to (know) that I don't (care) or want visitation or full custody because it's been 10 years .i really couldn't care if I lost my rights gods truth and if the child was (raped) it's not problem or worry .nothing to do with me I didn't do it .all I did was sent sum silly messages and that was years ago now .(historic now )not worth anything in (court) plus I have changed numbers emails and step up security on all my computers.i want nothing to do with any off them all I got to say to childis all the best in life stay hard and stand bye yourself .
C.laurie
- 15-Dec-19 @ 2:03 AM
@dave.the mother will keep her end off the (deal up).truth is I will never comply or go to court .i never had (intentions) off ever seeing this child again( gods truth ).the only reason I texted this women was two mess with them mentally and cause trouble she popped up online and I had some (fun) she putting photos off police up on social media ha ha she went into hiding when I made fun off her lesbian relationship that was hilarious.her new partner called my house trying to play games ha ha .in my situation it's (funny) because it's been over 10 years .they must know I don't care
Cwlaurie
- 15-Dec-19 @ 1:24 AM
@dave.yeah she best keep to the (deal) .after having long affairs right under my nose with my family members like she said you like( Rodney ).nah I am not I just didn't care because I never found her (attractive )she was like Tomboy and had face like someone with Down syndrome I swear to god they look the same .so you can imagine laying next to that in bed it becomes the Dead Sea .
Cwlaurie
- 14-Dec-19 @ 8:08 PM
@dave.i never payed child support in my life .(her mother told me once gods truth she wants no money for no contact ).I (agreed )to the deal and have kept my end off the deal up and she has two .we both went on with our life's and found new found freedom and everything us worked out fine .i never wanted children .she wanted a men who wanted children and be a family unit so got what she wanted .i got what I wanted .
C.wlaurie
- 14-Dec-19 @ 7:43 PM
Can someone advise me please? On October 19th I got a letter from Csa stating that I would be paying £48.86 a week, just under 200pounds a month for my child and that would be up till October 2020. Today I've received a letter, dated December 12th stating that they've now worked out my payments and I'm meant to pay 287pounds a month! How is this possible? Can someone please explain this? I used to pay my daughters mother 300pounds a month and I told her if she goes csa she wouldn't be getting near what I provide before everything else I do for my daughter. Please can someone explain if this is correct that they can change the amount within a few months?
Dave
- 14-Dec-19 @ 11:55 AM
Hi my partner left the house 14th of august im alone with twins! September and Oktober i was still dont get money from universal credit so he was paying our rent is can be callculated as a childmaintanance? I was give him back the rent by cash! Thanks
Gyirakota001
- 16-Nov-19 @ 2:34 PM
Hi I have a partner who owes some child maitenence money she is saying they said they will take £100 a week of us out of Ben if it's but I have 2 kids he does work and gets £200 a week so how much can they actually take please
S12
- 15-Nov-19 @ 5:50 AM
Separatedfrom my husband for nearly 4 years, we split the mortgage payment 50/50. Am i still entitled yo maintenence. Kids are 7 and 5
Embabe
- 11-Nov-19 @ 10:43 PM
Good evening I am just looking for some advice I separated from my partner 5 years ago he has never contacted in anyway to his daughter who is now 7 is my daughter entitled to maintinence from him
Linda
- 9-Nov-19 @ 8:40 PM
Hi my partner pays for the mortgage and bills but dosnt liv with us he see the two children every other weekend does he still have to pay csa ? X
paula kirby
- 6-Nov-19 @ 4:03 PM
Hi, I separated from my wife 2 and a half years ago. I pay the mortgage and pay maintenance for my 4 children. I am unable to have them overnight as I cannot afford both mortgage and maintenance, although I do see and feed them 14 days a month. I am technically homeless and I am reliant on the good will of family for a place to stay (where I see my kids) My ex is refusing to pay the mortgage, work or sell the house. She said she will not sell the house until my youngest, is 16 - 12 years time. I have tried mediation but that has proved a waste of time as she will not budge from her position. I do not want to go to court as this will cost a significant amount of money, which I do not have. Any suggestions? Thanks,
RoundandRoundinCircl
- 15-Oct-19 @ 1:30 PM
I separated from my ex wife 8 years ago my kids were 5 (twins) and 7. I've paid csa every month never missed a payment and I also signed my mortgage over with no money changing hands as it was my kids home. Now my ex plans to move out and sell the house and go back to living with her mum dad brother and sister all of whom either work or claim benefits. She is planning to live with a total of 9 people in a 4 bed house has anyone got any advice on this highly strange situation.
Tez
- 13-Oct-19 @ 2:40 PM
Haven't received a payment from child maintenance from July , they have got my money from two months , but can't release it as waiting on employee to get back to child maintenance
Von
- 19-Sep-19 @ 12:35 PM
Child maintenance said they have received money from my ex employees but can't release the money to me , as there waiting on my ex employees getting back to child maintenance, that a few payments I have not received, getting fed up with it .
Von
- 19-Sep-19 @ 12:30 PM
Hi my partner pays for the mortgage and bills but dosnt liv with us he see the two children every other weekend does he still have to pay csa ? X
Rash
- 5-Sep-19 @ 7:44 PM
I've been paying child maintenance for my daughter on an informal agreement for 15 years. Her mother (my ex) has just got married. Do I still have to pay maintenance?
ScurvyPete
- 27-Aug-19 @ 9:18 AM
I found out my dad is not my Biological Father, Shortly after my 17th birthday, I found out that my mum and a family friend had a fling and that I was his only child. When I was in high school he would pay for my trips and I would get occasional presents from his wife as I've grown very close to her. However, my biological dad gives me money such as £100 on my birthdays or when I'm going away to see my family abroad. When I asked to resolve a monthly payment through paying for my room when I move out he made it clear he has other responsibilities. My mum has recently stopped giving me money and when I ask my biological dad he gives me the idea he does not want to pay and that makes me feel guilty for asking. He is wealthy and has a very good job, I do not work as I am in full-time education and I'm struggling to understand can I formally receive some sort of fixed allowance ?can I get any guidance in this matter? All the adults have buried their heads under the sand so I'm looking for any advice or rights. I know this may not be the website as I gather it is for separated dads but any help given is appreciated.
moooon
- 24-Jul-19 @ 12:57 PM
Hi, I have been married with my husband 12 years we have a 16 years old daughter together, then a few weeks ago we found out that my husband had a brief fling with a girl before he met me and we have found out he has a 16 year old daughter nearly 17 with this girl who she stated that my husband was not the father all those years ago. Then DNA now says it's his. She cane out of school when she was 14 and she doesn't go to college or do anything what maintenance do we need to pay? But she might be starting college September
Sara
- 12-Jul-19 @ 8:21 AM
I have two children by different partners. Until now I have paid them £75 each a week, but as I have been out of work for three weeks (I have still agreed to pay the arrears) one of the partners has now asked payments to be made via the CMS. The other partner prefers the voluntary arrangement so how do I calculate what my new payment is likely to be for the CMS contribution and do they take into account what I am already paying in maintenance.
Scorpion
- 20-Jun-19 @ 7:15 PM
Just received this from my X. Voluntary arrangement, been in place for 14 years, son turned 16 this year and leaves school in the next few weeks. If there is any legal advise out there it would be greatly appreciated. My son will be doing day release, less than 12 hours college a week. Really, my preferred option would be to help my lad giving him something directly as and when he needs it. surely, i can't be held indebted to her because she has made a promise to convert a garage for him and buy him a car? Hi ****** I feel we need to have a sit down and chat at some point over the coming weeks leading up to ******* leaving school as you know he is goingto be doing an apprentershipwith ***** (fiance) company he will be having a meeting prior to that when it will be discussed what he will be paid etc The plan from our point of view is to have ****** pay a certain amount of money ( the majority ) into a bank account as a this will be untouched and will eventually be the deposit for his first house. We have discussed this in great dept with ****** Over the next 12 / 18 months we plan to convert the garage to a self contained space for him to have his own space for him to stay as long as he wishes So from our point of view nothing changes we shall still be taking care of ****** and providing for him for the majority of things , have you thought about what you plan to do regarding maintenance payments ?? Lastly ******** will be approaching his 17th birthday and we are hoping to purchase for him his first car please advise if you or any family members would like to contribute and how much so that we can get an idea of what we can get him I should probably add that Charlie will not be paying any of his wages to us "as in board money" obviously
Tadmiffeddad
- 23-May-19 @ 4:32 PM