Child Maintenance Payments: An Overview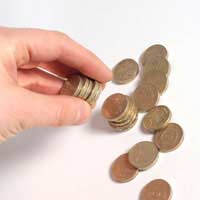 The end of a relationship with your partner is never the end where children are involved. Of course, you want to be a part of the lives of your kids, to see them and spend time with them. You also have a responsibility to give them financial support when they don't live with you.
Arranging Financial Support
There are four real ways to pay your ex maintenance for your children.
You can work out a figure between the two of you – obviously the best way
Make an arrangement through mediation
Have an agreement between your solicitors
It can be calculated by the Child Support Agency (CSA)
or the Child Maintenance Calculator CMS
The first three methods are obviously better, since they rely on agreement rather than acrimony and bureaucracy.
Child Support Agency
CMS have taken over from CSA for new claims and their advisors can help calculate the level of maintenance you should pay for your children, and ensure you pay it. The amount set depends on a number of factors, but it boils down to three basic things – your gross income, how many children you'll be paying maintenance for, and how many children are living with you.
The Child Support Agency was replaced with the Child Maintenance Service in November 2013. The CSA is still in operation and dealing with some existing cases.
Basic Rates
You'll find that certain circumstances can reduce the amount of maintenance you pay. If you're paying the mortgage on the home where the children and your ex live, for instance, that can reduce maintenance payments, as can the fact that you pay school fees for your children, or if you transferred capital or property to your ex before 1993 as part of what's called a "clean break" settlement.
Additionally, if your children stay overnight with you during the week, this will lessen the amount of maintenance you have to pay. If it's one night a week, for example, the reduction will be 1/7th, and this can rise to ½ if the children spend half the year with you.
Reduced Rates
You might be making a net income of less than £200 a week, but still more than £100. That qualifies you to pay maintenance at a reduced rate. The calculations can be fairly complex, so using the CMS calculator is the most straightforward way to assess what you have to pay.
Flat Rate
If you make less than £100 a week, or you're on benefits, you'll play a flat rate of maintenance of £7 per child per week (which can be deducted from your benefits). Also, if you're living with someone who collects Income Support or Jobseeker's Allowance, you play the flat rate.
Paying No Maintenance
There are situations where you can have
Parental Responsibility
but not have to pay maintenance for your children. However, this only occurs if you're a full-time student, or aged 16-19 and in full-time advanced education, or if you're living in a nursing home and receiving help to pay the fees. Check out the
Separated Dads Forum
... It's a great resource where you can ask for advice on topics including Child Access, Maintenance, CAFCASS, Fathers Rights, Court, Behaviour or simply to have a chat with other dads.
You might also like...
I have just won the lottery and it's in my name. My partner is now going through a divorce which is straightforward. He currently pays maintenance as he is employed full time but now we don't need to work will he still have to pay child maintenance if he has no job?
Anya
- 24-Apr-19 @ 7:51 AM
Hi, I am currently renting out a flat, but it's to a friend and they are only paying to cover the mortgage and obviously paying the bills.I am just wondering would this be classed as income from Child Maintenance? The reason I ask is I do not make any profit from it. Its a favour to me so I don't need to pay 2 lots of bills. Thanks
Dave
- 6-Apr-19 @ 11:09 PM
I pay child maintenance to my ex partner, the payments are based on me not having any contact with my daughter ( this is a lie that my ex told child maintenance) I see her every other weekend. I have told the child maintenance service I do see her, but they said that it has to come from her, but she won't tell them I do see her to keep taking all my money! Anything I can do?
Azza
- 4-Apr-19 @ 7:57 PM
My daughter now permanently lives with me after suffering physical and psychological abuse at the hands of her mother. The problem that I am faced with is that my ex has lied to the CMA and saying that my daughter still lives with her, therefore I am to continue making payments. I have submitted evidence to prove that my ex is lying but it's still not been resolved. What more can I do? The CMA seem to treat fathers very unfairly and this needs to stop
alsinky
- 2-Apr-19 @ 9:35 PM
I have been separated from my wife now for just shy of 5 years. In the beginning I couldn't afford both maintenance and my share of the mortgage so we agreed that I would pay the entire mortgage in lieu of the maintenance which worked out about £50, but I was happy to do this. Last year, I had to enroll in an IVA as I was heavy in debt part because of the way we split the debts on separation and also in part due to my ex partner being unreliable. Anyway, for the last few years, my ex-wife has constantly berated me saying I should be paying the maintenance AND the whole of the mortgage because lawfully I have to provide a roof over the children's heads. I did seek advice from a solicitor who said that was basically nonsense...I had no legal requirement to pay the mortgage as that was separate from divorce and child arrangements, and all I was legally required to pay was the maintenance.My ex-wife has recently begun the divorce proceedings and again is throwing this back up in my face. Since my IVA, I have been able to pay her maintenance and my half of the mortgage. And she's hinted at that as we didn't have it written down, I can't prove she agreed to it (she did this the day I told my kids that their grandfather in America died).This has caused me so much grief and anxiety, I can barely sleep and just cry. I love my kids, but I just can't afford to do this and keep a roof over my head (I live in a double bedroom in a houseshare) and eat.
Chuck
- 1-Apr-19 @ 3:35 PM
I pay my ex every week with out fail.. I'd love for him to stop over but my ex says she's ready an my son is not ready he is nearly 3.. an he clearly wants to stop at daddy's an she knows it but refuse to let him
Mitch
- 20-Mar-19 @ 1:51 PM
My step son never even new who his dad was until recently as well I just find it bizarre he even lived all them years under a different name in school
Girlo
- 14-Mar-19 @ 7:40 PM
I just don't see why he should pay for a time when he was never aloud that bond with him surely this is wrong
Girls
- 14-Mar-19 @ 7:38 PM
HI there I was wondering if you could help My husband was never aloud to be a part of my step sons life he spent the first few years of his life trying to be evolved but his ex partner always thought he wasn't good enough and I suppose that yes at the time he was poor and could give them what they needed my step son never had any envolvment and if my husband done anything wrong then it was not fight hard enough but the truth was he never thought he could do it she moved someone in and raised him with another man pushed my husband out for years when he tried contacting my step son recently got in touch and reached out so we where there with open arms since we have been evolved we been giving him money payed for his passport and took him away this is within a square of a few months now the only reason we are allowed to see him is because he is old enough to make his own choices ... I have nw had a phone call to say that he has to pay a back payment is this wrong I see it to be wrong on so many levels when my husband was never good enough then but now it seems she's out to get what she can to strain things to ruin their relationship amy advice would be grateful
Girlo
- 14-Mar-19 @ 7:37 PM
Hi, I am in the army and I have recently been payed a commitment bonus, is my ex going to see any of this money for my child as the CSA calculate your grossly income etc or will it be seen as a abnormal one off payment and not be calculated as i will not actually be earning the income that they are calculating ?
Shfu19
- 12-Mar-19 @ 9:00 AM
@cal.its funny how some people think they know you better then you know yourself self ?.So I ignore her .and will wait to my daughter is 16 the legal age for me to approach her without old psycho ex flipping out on me or try manipulate me .ormaking up false allegations or interfering not long to wait now .
Ben
- 13-Feb-19 @ 10:35 PM
I pay my child support every week without fail...me and my ex partner had an agreement that I put the money in her account every Friday.however I have information that she's using the money to go out drinking,so I've started to give it to her on a Monday....can I do this?
Cal
- 13-Feb-19 @ 8:41 PM
My exwife is living with her parents in their house with our child from day 1. we got divorced and i am paying child maintenance without missing a day from last 3 and hlf years. her parents owns the house they pay bills they buy groceries and feeding my child. can i speak to CMS about this ? or they dont care really
Harry
- 6-Feb-19 @ 7:10 PM
Hello, have question iif am paying child maintenance they all will get same amount, I live with 2 kids , other son with his mum but I don't see him
Hiya, I hope someone can help as we are desperate! My husband pays £750pm for his 2 children to his ex wife whom he divorced 4 years ago. There was no custody arrangement and no official CMS order, just a written agreement of the amount within their divorce papers. Ex wife has now had a new baby with boyfriend who has moved in with her and has gone straight to CMS and is now entitled to £1400pm. This is because she has stated that the children do not come and stay with us. They used to, but over the years ex wife has basically poisened one child, then the other into not visiting us. She has never "stopped" them from seeing us, just never encouraged it and bad mouthed my husband at every opportunity. Now, the fact is that my husband's ex wife cheated multiple times on my husband and denied it to her children until she was forced to admit the truth. She has been an alcoholic, a drug addict, the social services have been involved many times and there are many examples of her neglecting their children. As the children are 12 and 14 it's difficult to "force" them to visit or indeed to take custody of them - but is that what you would suggest? The ex wife lives in a 4 bed council house (my husband's family home) and we have scrimped and worked unbelievably hard to afford to buy our home. Sadly, if we have to pay her that amount, we won't be able to afford our mortgage and will have to sell. I have a 15 year old from a previous relationship and a baby with my husband. Can anyone please help us? This woman seems so greedy and expects that the world owes her a living.. her own father, I might add is a millionaire, so it just goes to show how, if she wanted, she could leave the council house, set up on her own and give the house to someone in need, but I suppose that's a moot point.
Rachel
- 23-Jan-19 @ 8:04 AM
@emski.omg they took his car and tv that be a first (never heard that before) .oh you poor thing I can see you are (bit slow )my dear .i think you should buy him a car and a tv throw in washing machine and fridge just to show you are sorry ?.even better fill the fridge up for him ?
Lester
- 13-Jan-19 @ 4:09 AM
Hi there. I need advice if poss? Csa have just taken my ex's car and TV off him first time I've heard anything from csa for years.. I didn't expect this to happen Ihe now can't work without car. Can I do something to get them to give him his car back? Thanks in advance
Emski
- 13-Jan-19 @ 12:50 AM
with regards to my previous comment i meant to say that both sons live with my ex wife.
dazza2202
- 11-Jan-19 @ 8:54 AM
My Son turned 16 in July 2018 and had all good intentions of starting college in September. However this never happened and now my son stays at home. Me and my ex wife divorced 6 years ago and my 2 sons (1 19 year old who is working, and 1 16 year old as mentioned above). My question is do i still need to pay Child maintenance? I have continued to make payments to my ex wife since my son turned 16.
dazza2202
- 11-Jan-19 @ 8:52 AM
Hi There, My son leaves school this year, 16 and is starting work under an apprenticeship with his mums husband. While i will always support my son, when can i stop paying her support?
Dom2018Dad1
- 8-Jan-19 @ 5:07 PM
@jonesy.i don't pay child support because I am pension.my uncle said he would pay the child support and build my the mother off child a house I said to her I give a Oreo and std still waiting on reply ??.
Lester
- 7-Jan-19 @ 12:38 AM
I had been paying maintained for my 2 boys, now one lives with me and the other with his mother the oldest with me is 17, not in training or college, the youngest still at school although I work I'm off sick and on statorary sick pay would I still have to pay now, I also got an inheritance last year, could I be paid to pay maintence from that until I am back at work
Jonesy
- 6-Jan-19 @ 10:24 PM
Where to begin My husbands ex (their daughter liveswith the ex) refuses to keep us updated as to what their daughter is doing in terms of education. She left school and went to college. We found out she didn't re enroll at college for year 2. The college even called the CMS to say the daughter had left college. Mum said daughter was at another college and refused to tell us which one (so we couldn't check). Daughter 18 at this point and PR had fallen away. Daughter doesn't speak to us. CMS not interested and just says no evidence keep paying or call child benefit office and allege fraud, which we have... Anyone ever have these issues? If you did what's your advice?
Hi Some advise please.. My daughter lives with me full time and her mum has her every other sat for the day (long story) she is on job seekers £72a week and now on PIP at £57 a week. I know she has to pay the flat rate of £7 a week from JSA which she hasn't been but is her PIP taken into account as well? I can't find anythingabout PIP and child maintenance Thanks R
Hi I'm currently starting up my own business and haven't had a wage for almost one year. I am taking £2k every 4 weeks out of a business loan which I will need to pay back once the business starts trading. I've had a letter from Child Maint stating my ex partner has advised them I'm working. I've told them I'm not earning a wage yet. They contacted my accountant who told them the same. The ex has challenged the decision and I've got another letter stating this. Where do I stand here? I'm not paying any income tax as I'm not on a wage yet I'm only taking enough from a business loan every month to cover my outgoings until my business starts up proper. I
Gaz
- 27-Nov-18 @ 10:44 PM
Currently I've seperated with my partner, she says I'm only allowed one night a week for my 11month old daughter to stay over with me (which I feel is unfair) I'm 100% liable for the rent till the tenancy is changed but this month my partner has paid half and I've paid half despite myself not living there. My question is should I be paying child maintenance still even though I've paid half the rent and also child maintenance is only based on over night stays, I want it in the best interest of my child to have equal custody so that she can have a equal relationship with both her father and mother but at the moment my parents have her three days a week and I have my daughter for an over night stay at the weekend for 24hrs. Does the fact that my parents have her in the day for three days change the payments, or isn't it just solely based on the fact that I only have her for one night a week?
Dada123
- 27-Nov-18 @ 8:51 AM
Karlos - the £56k equity and any other assets won't affect the maintenance payments. These are set based upon annual income, shared care and if there are any other children the paying parent is responsible for.
From The Other Side
- 11-Nov-18 @ 10:18 AM
Hi some advise . I am currently seeking the former marital home and both myself and ex will get around 56k in equity . Will this effect payments to the child maintenance?
Karlos
- 9-Nov-18 @ 3:12 PM
Hi, I have a 17yr old daughter who lives with her mum up in the North East, we split when my daughter was 5 and at first we had an agreement in place that I paid her xyz a month which was working fine however when I met my current wife my ex turned bitter and went through the then CSA which was fine, I have been paying for the last 12 years between £200/£250 per month which I have never quibbled about until now, my daughter left school at 16 last June and started college in the September of 2017, she finished her course (3 days a week) in September of this year and is now a little hesitant to tell me what she is doing now, she states that she is still in college but I am reluctant to believe her as she won't tell me what course she is doing etc? Do I have the right to contact the college and ask what course she attends and if it's full time etc? Also she has told me that she has set up a business which is in her mums name so she can earn money, which to me is all wrong, I have 2 smaller children at home and we aren't the richest of people so every penny counts, I'm not looking to shy away from my responsibilities but if she phones me asking me for money towards a car I can't help but feel a little bitter at the fact she's getting £240 a month plus she's earning money, enough money to buy a phone at £1000, I know her mum is the mastermind behind this but I feel it's unfair, I also haven't seen my daughter for 2yrs when she comes down it's only to see what money she can get... ??
Dsylic User.. Hi all, My daughter is now 15 and will be 16 next year, but I understand that school leaving age has been raised to 18 now. I have a voluteer agreement to pay a set amount each month to my Ex-wife for maintance.My question is do i continue this payment until she 18 and leave full time school or stop at 16 or when child allowance ends I do not know that date..Iam very Confused about this...HELP PLEASE ?
Dads58
- 18-Oct-18 @ 11:19 AM