Contact Orders: the Process
By: Elizabeth Mugan BA/BSc, PGDipLaw, BVC, CIArb - Updated: 21 Jun 2020
|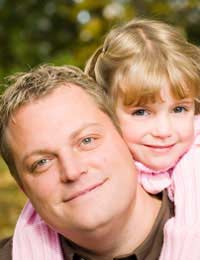 As a devoted father, you will want to maintain a close relationship with your children. Hopefully, your relationship will remain amicable with the mother of your children. Unfortunately, this is not always the case and you may find that you have to fight to see your children or alternatively, if the children live with you, then their mother may wish for contact.
There are a number of types of arrangements which can work for different families. The courts can make several orders under the Children Act 1989 in order to facilitate those arrangements where necessary.
The Courts are primarily concerned with the welfare of the child or children above everything else. Under section 8 of the Children Act, the Court can make a contact order.
A contact order specifies how often the parent who does not live with the child should see the child or children and the terms of that contact.
The Process
If you wish to apply for a contact order, the actual process differs according to your locality. You will need to make an application to either the County Court, the High Court or the Family Proceedings Court. A copy of the application is then served on the Respondent, who is commonly the other parent.
CAFCASS Officer
You will then be required to attend a hearing. At that hearing or shortly before, both parents are usually invited to attend a relatively brief meeting with a Children and Families Court Advisory Service officer (also known as a CAFCASS Officer). A CAFCASS Officer is someone who is experienced in dealing with conflicts regarding children. At this meeting, the Officer listens to both parties and sees if there are any areas of agreement.
First Hearing
During the first hearing, the Judge (usually a District Judge) will ask the CAFCASS Officer for advice (if they are present) and will identify the areas of agreement and also any areas in dispute such as visitation rights etc. This hearing is usually short in length and in most instances the parents may not even speak with the Judge.
Where no agreement is reached, the Judge may ask for a detailed report to be drafted by the CAFCASS Officer. This can take anything from three to four months and therefore, you may wish to request that the Court grants some contact in the interim period.
What Will the Report Detail?
The CAFCASS Officer will interview and possibly observe a number of things before reporting back to the Court. They will want to speak with both parents, possibly the school and may want to speak with family members. They may also wish to observe contact between parent and child in some cases. Depending on the age of the child, an Officer will speak to them alone to understand their wishes and feelings. The report is not "secret" and both parents get to see a copy before it goes in front of the Judge.
After this stage, there will be a further short hearing. A court will not always make an order. Most cases end at this point once both parents have reviewed the recommendations of the CAFCASS Officer and they decide to try the recommended contact arrangements.
What Are the Considerations?
When reviewing applications, the Court, Judge and CAFCASS Officer will take a number of factors into consideration with regards to the child or children's welfare. These are:
What is deemed to be best for the child and the feelings and wishes of the child. This is considered according to the child's age and understanding;
How capable the parents (and any other relevant people) are of meeting the needs of the child or children;
Any harm that the child is at risk of suffering or has suffered;
The likely affect of a change of circumstances on the child;
The age, background, personality, sex and any other characteristics that the Court believes to be relevant; and
The child's emotional, physical and educational needs.
Final Hearing
Only if a parent does not agree to the recommendations, will a final hearing take place. In these circumstances, the Court hears evidence from the parents and any witnesses as necessary, before finally making a Contact Order.
It is important to remember that although this process may seem rather arduous and lengthy, the end result will be worth it. The most important consideration for the Court is what is best for the child. If you are a good father and want the best for your child or children, then you will be able to have contact with them in the end. Good luck and if you are fortunate enough to get the contact you need, check out our feature on coping between contact periods.
Check out the
Separated Dads Forum
... It's a great resource where you can ask for advice on topics including Child Access, Maintenance, CAFCASS, Fathers Rights, Court, Behaviour or simply to have a chat with other dads.
You might also like...
My brother is going though this he spilt up with the mother of his child and at one point was letting him see him to nothing been over 6 month she spites all the family we havnt seen him has anyone got any advice for us ? Thanks
Danni
- 21-Jun-20 @ 2:18 PM
Hi today was a hearing about the child arrangement... Ex was trying to force me to look after the Kids only when she want it means when she is at work from 2pm Saturday toMonday 4 30 after school we have 3 Kids 6 5 and 2 years old... And after some arguments I agree with it in the cort and went back from the court with the order saying I will have the Kids every all weekend but after few hours I found I will not have the time for my self at all this way and thinking it is not what I was looking for.... Is it possible to change the mind after one day and change the order or I must start the proces again through the court application etc... please
raf87
- 28-Jan-20 @ 4:37 PM
@mikeandjj.well mike when I went though the whole break up with the mother years agoI was put on all sorts off orders and wasn't allowed to apply for( visitation) and if I remember correctly the last time I sat in the (lock up )over her mother i was (done) I had a injured arm at the time and I serously injured in the lock up where I was taking to hospital for surgery (again )under police guard it was very embarrassing to have everyone looking at me and been chaperoned bye the police at the hospital in prison browns .and j j because all this I refuse to have any contact with her mother I will (not )co parent with her and I don't want any contact with her daughter my only demand is F off and leave me alone forever .
C.laurie
- 9-Jan-20 @ 9:11 PM
Why is this site and its advice so obviously out-of-date or not suitable for the UK?You refer to Contact Orders which no longer exist and the CPS with regard child maintenance and they too no longer exist, being replaced by the CMS years ago. The advice given is useless as it is not specific to different country's legal systems
Mike
- 9-Jan-20 @ 10:03 AM
My ex has barely seen our kids, has moved abroad for almost 7 years with no contact and on occasion blocked me for 7 months in the UK. I've offered contact but he won't accept it unless it's exactly on his terms which are ridiculous, he wants LESS than the basic minimum I've offered, he refuses to have direct contact with me or to co-parent (tbh kinda of grateful for this demand because he's awful) just wondering has anyone ever had a father refusing to have contact while constantly demanding it? Because it's off the charts bizarre!!
Hi there just needing some advice. I have a court order and it says that I am to have indirect phone calls with my son every Wednesday at 5pm. My sons mother isn't consistent with encouraging the phone calls. They rarely happen if at all. If I do talk to him it's only for a minimum of 5-10 minutes. There is always distractions in the background his end. I have been lenient with the phone calls being slightly later but the time will exceed over 2 hours to the time in the court order. I just want to know my rights on where I stand with this , as it is becoming frequent. I want to do an enforcement order but I'm not sure if it is strong enough to do so. Could someone please help me
Bill
- 16-Aug-19 @ 7:49 PM
I want to take out s contact order against my daughters Aunt & Uncle & Cousin being allowed or in my daughters company. Can I do this
Hi my name is James. A few years ago I lived in England on a visa that allowed me to work and live in the UK for 2 years as a chef. When I lived there, I met a young lady and had a relationship with her and a child came out of it. My son is now 3 years old. I have been as present as possible with my son since his birth and have developed a very good relationship with him. As of about 3 weeks ago his mother has almost completely cut off contact with him and I. She has been to a solicitor without my knowledge and has set out for me to face time with my son every Tuesday and Thursday for 30 min, which has gone down from me seeing him minimum 4 times a week. All of this has happened over a letter of consent that I did not write for her on the day she asked for it, to take him to Spain. ( I am on his birth certificate so she needs my consent to take him abroad) I have complied with absolutely everything since his birth. The solicitor wrote me a letter stating not to have contact until the letter of consent was resolved. I wrote the consent letter the exact same day it was sent to me because I didn't want to be cut off from my son. Contact was cut off for almost a full week after the consent was written. If there is anyone that is able to give me some sort of help or direction as to what to do next that would be great. I have a strong letter in response to this solicitors order for me to only see him a couple times a week over FaceTime. I am worried my relationship with him is being manipulated and I don't want to lose him. Please help.
James
- 7-Jul-19 @ 4:35 AM
Guys,Man up! If you want to see your child then go and see him/her. I had so many runnings with the police... but it was worth it, Went to their schools, playground and anywere i deemed appropiate; keep you high and tell everyone off that tries to stop you. Police being called? You wont get charged, just be polite, informed, prepared and show your child that you fight for him/her. They will remember, and will make their own choices when they see their peers having a family life. In terms of cost for legal advice, my advice is to educate yourself on Family law, relevant case law and other regulations. I have done it and it worked!
badmaas
- 16-May-19 @ 8:51 PM
Hi there baisicly I've been separated from my ex wife for over 2 years now and she got me arrested for assault and threatening words and behaviour which I was only arguing with her to try and c my children we both was arguing and I pleaded not guilty in court and then the judge believed all the lies and found me guilty for domestic violence and I had to do a anger management program and probation but I finished everything and then I got in contact with my ex about trying to see my kids again and she let me have them both every weekend which I was really happy with and I met another partner who I'm currently still with now my ex found out about me being in another relationship so she stopped the contact with my kids and it's been a year now I still haven't seen them both I've been taking her to court and I can't afford a solicitor as the csa are taking all my money but it's got to a stage now in court where my ex is saying I'm violent and the kids hate me she has completely brainwashed my babies and they are both saying they love me but they don't want to see me and cafcass are on her side she is also going for no contact at all and cafcass have recommended that I have a no contact order Its making me so depressed and sick I just want to c my children but it looks like I've lost I did say to the court and cafcass I would like to see my children in a contact centre but they are saying that no contact is better me and my children are so close but they have both been told to hate me now if someone on here can help me or if they know anything I can do please reply
Col
- 27-Mar-19 @ 11:00 AM
I live in Devon and my ex has moved to Bournemouth with DS. There is no court order placed but she's only allowing me to see him through a contact centre there. She has agreed to mediation but I fear both of these processes will take up a fair amount of time to get settled. Can I take DS from the centre if I wish? I can only see that if there is a referral (from court) or, if it is a written agreement between both parents... Is the written agreement based on court proceedings or the rules of the contact centre? Would she be given the option to refuse this to happen. I'm not in a position to go to court for joint custody and feel the only real way I'm going to get to raise my child is to bring him home with me. I don't want to cause more trouble but I miss him so much.
Pine
- 25-Mar-19 @ 4:17 AM
Hey daughter you just need to channel my spirit and my love for you remember to always stay in school and make something off your life darling .your mother is no good a grub ugly on top off it .
Chris
- 3-Mar-19 @ 6:25 AM
(Goodbye bye beautiful daughter I love you more then anything bree you are the apple off my eye to we meetagain .god bless angel I know you be right you have half my blood Andspirit witch can't be beat that's gods truth .
Chris
- 3-Mar-19 @ 6:01 AM
After years off research into trying to see my daughter (orders on me )false allegations all my (ex affairs) its the (end the line now) .f the lot off them now .i tried my slate is clean yeah and I am the better person .if they don't have the balls or decency to talk to me well f them .dont play your (pathetic girly games with me women because women like you are dime a dozen and so easy to get ).and in reality my ex has all the worry off teenagers and the expenses .i walked free not worry in the world .and after all the guys in my family come out and told me truth why in the hell would I want anything to do with her or her child?.plus the time frame ?.so yeah it is the final end.
Chris
- 2-Mar-19 @ 10:18 PM
After research about c 100 and mediation and with the (time frame) yeah I won't be going down that path .i honestly think that (her daughter be messed up )just like her mother purple haired freak that women is nearly 50 and she poses in photo like teenager she reminded me when I was child and all the old women had permed purple hair with there custom made trolleys for shopping .i even heard she turned into mrs puss the cat lady .oh dear I did dodge a bullet and never paid a cent sweet luck off the Irish .go see Gordy he is old he loves purple perms on women and be more then willing to provide for her offspring.
Chris
- 2-Mar-19 @ 8:06 PM
@jay.i was going to get a solicitor to see my daughter but won't be now .it (hurt )not two (I loved my daughter) .there is a mutualunderstanding between my mother off my child and myself (keep well away from me freak )because I don't like her one bit she has (absolutely nothing to offer)thats why she left to be with (her kind) thank god that was the best day off my life I think she ended up hooked on drugs .we got to the stage now finally with the guys in our family that will( laugh at her )and say man that women had some (serous issues )ha ha .i am just glad it's my past and 8 see my daughter again it's not the end off the world .
Chris
- 2-Mar-19 @ 6:51 PM
Help I can't understand this just gimmi a number to get the ball rolling all explanations who do I contact please contact me
How do I go about getting an official court order. My ex wife keep changing agreements made and I want to make it biding. Regards
Taylor
- 14-Jan-19 @ 9:30 AM
Hey my name is Ricky. I have a daughter 18 months old. My daughter was born while I was in America at my grandmother and uncle funeral. I missed the birth of my child. I am student nurse and I haven't live with my girlfriend but I do spend 4 or 5 nights at hers to help with night feeds. She will not allow me to go on birth certificate until I moved in with her. She reported me saying I threatened to abduct my daughter, she can't put her at risk because I can't be trusted with kids.. We broke up and I asked for visit at a place with camera or for me to my daughter Saturday 10am to 5pm and Wednesdays 10am to 3pm as I'm a full time student. She declined visit and parental rights. I made the court application. She makes allegation that I abused her and I bullied her. She's a great mum and she was abused by her dad physically which lead to her self harming and bullied in school. She left my child with her dad on one occasions and I told her not to put our daughter at risk and she told me it's her child and its her dad so she can do whatever she want. What are you advice on this. She refused contact and refused to attend mediation
Ricky
- 16-Dec-18 @ 1:19 PM
Not seen my daughter for 4 years my ex has given my daughter a new phone and my ex has the old one so when i text my daughter she can put what she likes plus we went to mediation did not work my ex is pulling all strings and stops its hurting me plus my ex has court order in place to promote contact with my daughter and she has not done it or tried to all of this stemmed from 2013 when she came home and said i havent loved you for 2 and half years then with in a week i was out but yet i had to explain to my daughter why it hurts me my daughter 16 next year and still to this day text her regular but no response but yet my ex still contacts csa all the time i am paying for my daughter that i dont see cos of my ex i cannot speak to school or nothing please help
Blanny
- 12-Nov-18 @ 6:15 PM
My ex keeps saying, either agree to what arrangements she's suggesting, or take it to court. I used to see my daughter after work for a few hours on a Monday and Wednesday, then overnight friday, I was 15 minutes late dropping litlen off one Wednesday, and ex says "that's it, no contact, take it to court" Not really thinking of litlen... Anyway, exes mother got involved, and it was arranged that I pick litlen up after work on a Friday from hers, and drop her off there on the Saturday too. So it's gone from seeing litlen 4 times a week and one overnight stay...to just one overnight stay, and me doing all the picking up and dropping off. The ex is now suggesting that I have litlen every other weekend, which in my eyes, isn't in the best interest of my child, as litlen used to seeing me minimum on a weekly basis... I'll add that the ex will not allow any midweek phonecalls between me and my child, unless I buy a 5 year old a mobile phone, which will only be turn on when the mother wants it on. The system is a joke, as I don't think I can afford even the application fee for court, so she will still be in control of all situations, which I thinks unfair on my child.
Lee
- 30-Oct-18 @ 10:00 AM
I been having my children 50 /50 with my ex now she want to cut the time and I don't have a court order what can I do. As I do reading and bath them, which when they are with her, they only have a bath the night before coming to me and never read or nearly never do their homework . HELP ME I don't want to lose my time with my boys
Hi, I was wondering about the whole contact with father, I have just got out of a 5 year physical and mental abusive relationship in which my children's father raped me, beat me up and almost killed me. I ended this relationship in July on that day he strangled me and hit my youngest child which resulted in him getting a black eye, he has abused all my children constantly over the years and now we are awaiting to go to court in October. I want to stop him getting contact as he trying to obtain full custody of the children, he has never done anything for them, or even been a father to them I have done it on my own from the start, I've been in touch with a solicitor to get some sort of contact or residence order, but I want him rights taken away as he is an unfit father and he is abusive to my children I do not want him to be part of my children's life or mine either. Now when we go to court if he is found guilty (he pleaded not guilty, but said he was guilty in his police statement the day it happened) if he is found guilty he will most likely serve time for this but if he gets off with it then he will try to take the children from me and obtain full custody I have witnesses and evidence of the way he was with my children and I will make sure he doesn't get contact with them, I just want to know if I will be successful in this because my children are much better off without him they have just started school and my youngest will be starting nursery soon they are doing brilliantly and I don't want him to start having contact with them and mess it all up. Can I have some advice as to what else I can do to stop him having contact?
Mummyof3beauties!
- 20-Sep-18 @ 10:16 AM
Hello Sam ??i am sorry to hear you are disabled .you stick to your guns and do not take your ex back .you need a solicitor old chap only son
Chris
- 15-Sep-18 @ 2:28 AM
My wife sent a non molestation order against me and kept away my girls for 9 months, 6 and 3. I'm disabled and had never lifted a finger against her but at the court hearing when the judge asked about contact; it was decided, every 2 weeks for the day. It's been 2 months and my girls have been staying with me over night, travelling to family, etc. My wife now wants me back, and I said no. She has now stopped sending the kids. What can I do?
Sam
- 14-Sep-18 @ 10:46 PM
tree - Your Question:
Hi wondering if anyone has any advice. I'm a mum of a 4 year old daughter. Spilt from ex partner when my daughter was a baby.Everything was amical.Ex was taking daughter Fri-sun one week Thurs-fri the next week.I always thought 2 overnights was fair but he would never agree. Anyways an argument broke out and now refusing to take her 2 nights.He sent an email of dates he would take her it was one over night every 10 days. I told him to forget it. My daughter was really upset as was expecting her father to take her on Friday.Can I apply for a court order/Joint custody. I want to fight for my daughter don't want a once every 2 weeks father, looking for any advice, anyone in similar situation. ? thanks
---
Our Response:
The standard access generally awarded by the courts is every other weekend overnight and one night in the week (not overnight). However, it is unlikely a court will force your ex to take your child if and where he is unwilling. As in all cases, the court's main concern is the welfare of the child in question. The court will always put the child's best interests first and this main issue will determine the outcome of any application for an order.
SeparatedDads
- 3-Sep-18 @ 3:11 PM
Hi wondering if anyone has any advice. I'm a mum of a 4 year old daughter. Spilt from ex partner when my daughter was a baby. Everything was amical. Ex was taking daughter Fri-sun one week Thurs-fri the next week. I always thought 2 overnights was fair but he would never agree. Anyways an argument broke out and now refusing to take her 2 nights. He sent an email of dates he would take her it was one over night every 10 days. I told him to forget it. My daughter was really upset as was expecting her father to take her on Friday. Can I apply for a court order/Joint custody. I want to fight for my daughter don't want a once every 2 weeks father, looking for any advice, anyone in similar situation. ? thanks
tree
- 3-Sep-18 @ 9:04 AM
I applied to court for full residency and they granted it me and the father got no direct contact only indirect because of his violent nature, can I allow him to see her with me present in a place that has cameras or do I have to go back to court? I never wanted him not to see her it was the threats of takin them to another country so I couldn't have them
Mumof3girls
- 27-Aug-18 @ 7:38 PM
I have a 14 month old daughter and have been refused access for the last 4 months I've never had full access since birth now I've been cut off completely and she's threatening court to remove parental rights, changing her name and getting a passport ect so far anything she's lied about she's got away with so I'm assuming the same will happen in court when it finally gets to it. What do I do?
TP - Your Question:
My 13 year old daughter who I had regular agreed access to has now decided she no longer wishes to stay with me and my wife. She would make excuses to not come down, now she is flat out refusing saying a lot of hurtful things to us. Her mum and stepdad claim to have encouraged her to come down and that sorting access is between myself and my daughter, but knowing them as I do, I know they will be manipulating her and discouraging her from staying over.Can a child of 13 make the choice not to visit her dad, who up til last year had very frequent visitation with his child? I fear my daughter is being used as a pawn in a game, however I fully understand that at her age her hormones and emotions must be all over the place.Any advice is greatly appreciated.
---
Our Response:
I am sorry to hear this. This is a tricky situation and one that should be sorted out through communication and to try to find out what the issues are. You could force the issue and apply to court (if your child's other parent won't agree to mediation). However, pushing the issue is the last resort and you should perhaps try to sort the matter out outside of court in this instance. A court will listen to the reasons your child gives. However, as in all cases, the court's main concern is the welfare of the child in question. The court will always put the child's best interests first and this main issue will determine the outcome of any application for an order.
SeparatedDads
- 6-Aug-18 @ 3:38 PM