Living Between Two Homes: A Case Study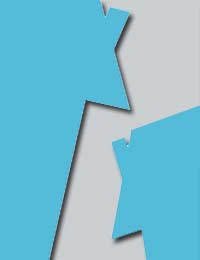 Alicia, 13, spends one weekend a month and a lot of the school holidays staying with her Dad. She says that it was difficult to start with but now she enjoys having two homes.
"My parents split up when I was 9 and Mum decided to move back up north to be near her family," Alicia explained. "Dad had to stay where we lived before because of his job, which was really hard. When we first moved I was really angry that Dad wasn't coming with us and blamed my Mum for making us move. Now it is quite good as I like having my grandparents and aunt near us, and I get to go and stay with Dad a lot, too, and see my old friends."
Dad's house
"When I first went to stay with Dad it was really weird and it felt like he was living in somebody else's house. It didn't look anything like ours and it was decorated like an old person's house. Dad was really excited having me to stay but I felt sad because he looked lonely all on his own.
"Also, he gave me a room that was mine but it wasn't very nice. He had tried to make it look nicer but had decorated it all in pink like I was 6! I knew that he wanted to make me happy so I didn't say anything but I think he knew."
Making it a home
"My Dad asked me what I didn't like about my room and I told him I was too old to have it all in pink. So he took me out and bought some new paint and painted it blue and yellow which was a lot of fun. He also let me pick out a duvet and curtains that were really cool."
Alicia says that helping her Dad decorate the house made her feel good and it soon felt more like a home. (See our article Making a Home Away from Home for Your Child.)
"After I had been to visit Dad three or four times it felt a lot more normal. The house looked a lot better and I left a few things there so I didn't have to take everything with me when I went to stay. Dad seemed much happier and we had a lot of fun going shopping together, trying to put furniture together and laughing when it all went wrong."
Living Between Two Homes
"Now I go to see Dad quite a lot and in the school holidays I stay with him for a few weeks at a time. It's really nice to see Dad but I also get to catch up with the friends that I left behind. I have made friends in my new school, too, so I feel like it has all worked out quite well.
"Although I spend more time at my Mum's, I feel like I have two homes and feel just as happy at both of them. They are different – Dad's not such a good cook and Mum makes me go to bed earlier – but both are home."
** NEW**

Separated Dads Chat Room & Forum

The

Separated Dads Forum

is a place where you can discuss relevant issues and concerns including Child Access, Maintenance, CAFCASS, Fathers Rights, Court, Behaviour or just have a general chat with other dads.

Please help us launch it and make it a great resource for dads going through difficult times. We hope to see you on the Forum soon....

You might also like...

Me and my husband have shared residency of his daughter who is now 18, she spends roughly 60% of her time with us and not at her mothers house which is fine we love having her, we pay her mother £200 standing order every month but next month she starts uni and a part time job at mcdonalds, can I stop paying the standing order because I don't think its fair we have her more than she does and she still gets £200 a month from us, can anyone give me any advice please?

jane

- 19-Aug-14 @ 10:17 AM