Checklist: Protect Your Child from Effects of Separation
Author: Elizabeth Mugan BA/BSc, PGDipLaw, BVC, CIArb - Updated: 11 March 2013
|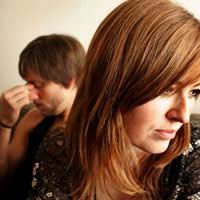 The breakdown of a relationship can be tough for both you and your ex, but separation can have devastating effects on your children, too. As their dad, you can make choices to help them adjust to their new routine and to limit the effects of your separation. Here is a checklist of the ways to protect your loved ones.
1. Never Argue in Front of your Child
No one ever said that getting on with your ex would be easy but the worst thing you can do is
Argue In Front Of Your Child
. Your child is dealing with their own emotions and having to see two people they care about acting aggressively towards each other can do a lot of damage. They will feel upset and may think that they are responsible for their parents arguing. It is best that any confrontation is in private and that any time together is harmonious to help the transition be as smooth as possible.
2. Keep Communicating with your Child's Mum
Contacting your child's mother in a calming manner, making it clear that you want what is best for your child and being understanding and accommodating to their point of view will create better relationships between you and your child, as well as the child's mother. If you struggle to have face-to-face contact, try using the phone, text, email or Skype. Skype, or other forms of video calling, are also a great way of seeing and speaking to your children if you cannot see them regularly.
3. Try to Agree How your Child will be Brought up
A lot of parents argue about the small things in life, which in the grand scale of things, doesn't really matter. If you can agree on the really important developments in your child's life, you can feel more secure in the fact that your child is in the best possible position. Remember, the important person in the equation is your child, and by compromising, your child will benefit. You should both trust that your ex will be equally as good a parent as you.
4. Keep your Promises
Never let your child down. If you want to be an active part of your child's life, and a positive role model, you must stick to your word. If you always do what you say you will do and be where you say you will be, this will keep certainty in your child's life. It will also help you to maintain a good relationship with the other parent, as they need to be able to trust you like you need to be able to trust them.
5. Be Flexible
It may be that you have a court order detailing your 'times' of contact and it can be very infuriating if your ex wants to change any of the details from one week to the next. But remember, life does throw us curveballs and as a main caregiver, you always need to remain flexible and be there for your child. Even if your ex doesn't have a good reason for
Changing Contact Arrangements
, the more time you get to spend with your child, the better.
6. Respect your Ex's Relationship with your Child
Do not use the children against their mum or encourage them to take sides. As you want to maintain a good relationship with your child, so does their mum. However much you disagree with your ex, your child will undoubtedly love them as much as they love you. If you try to score points against the other parent, you will find yourself losing out as your child learns to make their own decisions.
7. Make sure that your Children are Provided for
As you separate from a household to two separate providers, both of you may become poorer financially than you were together. Try to ensure that your child's standard of living doesn't change between households, so it creates a stable environment for them. If your ex is struggling to provide for your child, help them. You know this is for your child's benefit at the end of the day. Seek advice on benefits if necessary (see our article on
Benefits System and Shared Parenting
on this site).
8. Get your Child to Open up and Talk about How they Feel
Children are easily affected but can just as easily hide their feelings. Let them know that it is okay for them to be upset and get them to talk to you about how they feel. If they struggle to open up face to face, suggest drawing or writing feelings down in a diary.
9. Don't give up!
However hard it is, never give up! If you are struggling to get some co-operation from your ex, you should still fight. You child can either remember being let down or being without a dad, or they can remember all the good times they have with their mother AND father. Remember to seek advice if you need it and remember that you are not alone.
You might also like...
I have recently gone through a separation, and I'm finding it difficult to keep the kids happy when they are staying over. It can take a couple of hours for them to relax and be happy in my house and they tend to clock watch. I usually have them on a Friday night and most of Saturday and although we go places and do things together they always seem reluctant to come over and are glad to go home. I just want them to be happy, but I'm struggling to make this happen.
KatyandJacksdad
- 11-Mar-13 @ 10:49 AM
I am going through exactly the same process. I am currently allowed my three children at three different times on a school day so I see my eldest for only 1.5hrs per week. My ex is very abusive and angry but it is so important not to react in anyway, you have done with your arguing hence you are now apart so leave it behind. She will know exactly what to say and which buttons to push to hurt you. Just stick to asking for visit/contact and to supporting her. Please contact CLA and get expert help form contact orders right through to custody help.Do it sooner rather than later.
sepdadtoo
- 14-Oct-11 @ 2:39 PM
My husband has two young children with his ex. The mother appears to be using the children in order to manipulate him. He feels weak because she punishes him by not allowing him to see or speak to them when she's angry. Any argument between her and him, and she tries to involve the kids by telling them, in front of their father, that he doesn't love them.When she speaks or sends emails, it is usually "we", meaning her and the kids as being inseparable, " You don't want us" , "You don't care about us"etc.What to do?
Hk
- 31-Jul-11 @ 12:34 PM