Your Right to Be Kept Informed About Your Child: A Guide
By: Elizabeth Mugan BA/BSc, PGDipLaw, BVC, CIArb - Updated: 20 Apr 2020
|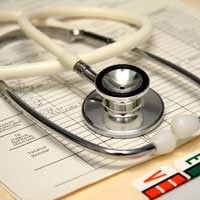 As a committed father, you want to know all about the important things in your child's life, particularly their medical and educational information. If you don't have main custody of your son or daughter, you might not be the initial point of contact for doctors and schools, and you may find yourself missing out on crucial information. This is a quick guide to the rights of fathers and the ways to make sure you are kept informed.
Approach Your Ex-Partner
First, however difficult it may be, you should approach the resident parent. Explain that you are interested in your child's progress and wellbeing and that you would like to have the same information from school and doctors as they have. It will often be the easiest way to get access to documents, as your child's mother will have all the information provided for them, and can simply forward copies on to you.
Medical Information
In an ideal world, sharing your concerns with the resident parent should solve the situation. If, however, they are unhelpful with your request, you need to know where you stand as a parent. In terms of your child's health, you should contact the doctor's practice directly, explaining that you are a parent who has the right to your child's health information. The surgery may ask you to provide proof of your
Parental Responsibility
. Do not be offended by this, it is routine for doctors to ensure that patient records are confidential, but they must also make sure that information is provided to those who are entitled to it. (See
Writing to Your Child's School or GP for Information: A Template
on this site.)
If They Refuse
If you are refused the information, ask the practitioner for information on how to make a complaint, or speak to the General Practice Manager. You can go one step further and speak to the Health Authority or the Information Commissioner, if you need access to your child's medical records.
In some cases, your child may be moved from one doctor's practice to another, and if this is the case, and you are unaware of the location of the new practice, you can write to the Area Health Authority, with proof of your Parental Responsibility, and they will inform you as to the new practice details. At this point, you must contact the new practice yourself as described above.
Schools and Education
The Department for Education and Employment has clarified that the parent with whom the child does not normally live is entitled (unless restricted by the Court) to the same rights as the parent with whom the child lives under issues relating to the Education Act. This means that as a parent, you have the same rights to information that the resident parent has.
Under education legislation, if you are the natural parent or have been granted parental responsibility, you are within your rights to receive information regarding your child's schooling. It is essential that you make sure that the school has your address and knows that you want the same information sent to both parents.
Letting them Know
To ensure the school knows that you want information and that you are entitled to it, contact your child's school in a pleasant but firm manner. Explain that you, as a parent, are entitled to the same information to be sent home to you as well as the child's mother. Put this request in writing, with enclosed proof that you are the child's father. Be prepared for more questions, as schools and doctors have a duty of care to protect the child. If you have no court ruling denying you access to the child, you are legally entitled to the information.
If the School is Unwilling
In some cases, schools will be less willing to allow information to be sent to the non-resident parent. If this is the case, contact the Local Education Authority (your local council will give you the details), citing the guidance from the Department of Education and Employment. Explain the fact that you have no Court Judgment against you but you are not being afforded your parental rights. They should help you to receive the school information in the same way that the resident parent does.
School Selection
School selection is not as straightforward as the resident parent 'choosing' their preferred school. It all depends on the catchment area of where the child resides. If speaking with the resident parent has not made a difference and you believe that your child's wellbeing will be affected by attending a certain school, then you can apply for a
Specific Order Issue
.
Specific Issue Order
If you find that, with the school or general practitioner, you are meeting obstacles which deny your parental rights, you can apply for a Specific Issue Order if:
You want an Order relating to specific issues of how your child is being looked after by the other parent
You cannot reach an agreement with the other parent
You fear for the general wellbeing of your child
This is a last resort, as legal battles can be lengthy, stressful and put further strain on the whole family, including your child.
Check out the
Separated Dads Forum
... It's a great resource where you can ask for advice on topics including Child Access, Maintenance, CAFCASS, Fathers Rights, Court, Behaviour or simply to have a chat with other dads.
You might also like...
I've been told by my ex that our son had surgery on a tumour, and has self-harmed. Do i have a right to know details about this. Help please.
tez
- 20-Apr-20 @ 4:13 PM
Can please some put me in the right direction of contacts..my son mother will not tellme what school my son attends.i need to know how he progress is etc Thankyou
NEN
- 28-Mar-20 @ 4:27 PM
My ex refuses to tell me were she and my daughter are living my daughter who's 10 has told me not to contact my ex partner but my daughter wont speak to me I only hear from her wen it's her birthday or xmas I get no photos used to get skype but thts gone now wats my standings advice on wat to do
Silly
- 4-Mar-20 @ 10:05 PM
My ex wife won't share informationabout my daughters education, tried contactingthe school they said " I cannothave any information " I am so frustratedwhere do I stand.
Sooty
- 2-Mar-20 @ 7:04 AM
Just some advice my husband is in court proceedings for custody of his son. We have recently got the cafcass report that his ex has not engaged with, however we have learnt that last year his son was on a child in need plan which we were not informed about. He has 50/50 parenting. Do social services have to inform my husband about this or not.
Chant
- 29-Feb-20 @ 2:42 PM
I need advice, I have parental responsibility of all my children but have recently discovered my son is having an operation and I haven't been informed of it. Their mother has failed to keep me informed of schooling or health issues. Do I need to go down the legal route to enforce my rights and how would the court do this? And IV also been told her husband who doesn't have parental responsibility is signing hospital documents
Negg
- 24-Jan-20 @ 10:44 AM
Hi I just wanted advice, myself and my daughters mum seperated over a year ago and the only way I can see my daughter is if I go to my exs house for an hour 1 or 2 times a week. My daughter is 3 and loves the idea of foing to nursery but the mum wont allow it, can I have any say in this? I'm on the birth certificate and I'm hoping to mediate very soon, potentially court if it goes that far.
Pl83
- 7-Jan-20 @ 5:05 PM
Pls i need an advice on this issue, I married a wife but she die during child bearing, so i desided to take care of the baby, and since then her parents hv been giving me problem pls advice did i hv the right to take care of her.
Atike
- 2-Jan-20 @ 5:15 PM
I am separated from my 1st two children's mother and, until now, have successfully managed to facilitate contact for my mum (grandma) and brother (uncle). This year my little boy from my second marriage (who I live with) had to go into hospital with an infectious illness. He received treatment and was discharged and sent home, but was still infectious. I took the view that bringing his older half siblings round to my house for Christmas would be foolish as they would more than likely get this illness too. The problem arises when my brother expresses his discontent about not being able to give the children their presents on Christmas Day. I made every effort to try and accommodate both rearranging contact with my ex so that both he and my mother could see them later in the Christmas holidays when my youngest would no longer be infectious. Nothing I attempted eased the situation and my brother contacted my ex directly to arrange contact for the 2 older children at my mother's house. As my ex and myself are not on good terms, she agreed to his request and dropped the children round. I have concerns as my brother is aggressive and my mother is old and not in good health. What rights do I have as the father to a) stop this from happening again? and b) set down what will happen if a future situation like this happens again so that it is resolved more amicably?
Evergreen tree
- 28-Dec-19 @ 7:37 PM
My son is 3 I have him 4 days on 4 off at the minute he's poorly with a temp of 41.9 (waiting to be seen n hospital) he resides with his mum.. thing is it's my days to have him and she's refusing me having him because he's poorly because she wants to keep an eye on him all night. She's being totally selfish - I'm having my sons cousins staying over for a sleepover to Can she refuse me from having him?
RyanB
- 13-Dec-19 @ 4:43 PM
Hi, i see my son as and when my ex-partner agrees, because of her aggression towards me i have stopped giving her my detail,,i.e. mobile number, landline number. Recently she asked my mother to give her my mobile number because our son was having trouble with his schooling and they wanted to contact me reguarding this, my mother did not give the details out and said i would contact the school myself, she replied i was not on the schools list for contact and could not contact them, i did make the phone call and did get through to the schools headmaster, she is trying to stop this from happening again. Can you please tell me what are my rights as being on the said list, at the moment her new partner and her mother are on the school list for contact. My son was born in 2007 and i am on the birth certificate. thanks
Technodj88
- 5-Dec-19 @ 12:58 PM
I have been told that my ex wife is not allowed to take the children out of the country without my permission and she is not allowed to change my children's school without my consent.These have both happened to me what can I do about this?
Flash
- 22-Nov-19 @ 12:37 PM
My son is in his final year of primary school. His mum is the resident parent but I speak to him daily and have him three weekends out of four. Do I have any choice over his secondary school if she just goes ahead with what she wants and doesn't have a conversation with me about it at all?
Dannyboy.16
- 24-Sep-19 @ 9:48 PM
I've split with the wife and near the end of the divorce. I have just found out that she took my 4 year old to the Channel Islands for a visit which I was not informed of. I remember her having me sign a letter to say I agree for her to take to Oz a year ago. Did she need to do the same when travelling here?? Hope this makes sense and any advise would be greatly appreciated. Kinds regards Tim
Tim
- 14-Aug-19 @ 9:45 PM
Asking on behalf of my partner who is currently trying to go through mediation with his lg's mum (she is refusing to go as doesn't see the point). How could he find out which medical practice his lg is registered at in case of emergencies whilst she is with us? Mum is refusing to share the gp practice information with my partner as she doesn't feel he needs to know any of this information. Thank for any advice.
Momov4
- 14-Aug-19 @ 5:38 PM
I need some advice on how to proceed, I have a 16 month old son with my ex and she already had a daughter who I treat as mine before we met, our relationship became toxic and basically impossible 7 months ago and we separated, I offered for her to continue living in the house we shared for a while whilst we figured things out since it was rented, like she does when we argueshe moved back to her parents, this time though things got worse, she defamed, sabotaged and even got me arrested as I am south african and had visa issues at time which is now sorted. Over the last 3 months, she has only let me seen my son once. It's breaking me and making me unable to live. he literally spent the first 11 months of his life on my chest and not been there for him or having access to him kills, I did make mistake during the relationship as she did too, but not sure why she's being extremely bitter and making it impossible for me to bond with my son, I have requested a court order as the only other option she gave me was 2 hours in contact centre a month, what can I do?
marto
- 10-Aug-19 @ 5:55 PM
Can anyone help. In the past 10 months I have only seen my son once. He's 16 but my ex who had the affair has turned him against me. She is not advising me of anything and I am doing my best to write letters etc as she changed his mobile too. I fully pay CSA alsowant to take him out and a suff but he doesn't want to know. I've done my best for years working hard etc to ensure he has what he wants. Any advice would be really helpful.
Alismudge
- 6-Aug-19 @ 4:22 PM
My child's father is on her birth certificate but has made no effort to see her in the last two years. I want to move back down to where my family stay but that is also close to him. If he agrees to be consistent with her then I am more than happy to arrange regular contact but currently he is a stranger to her. Do I legally have to let him know where I move to? Or can I wait until he proves himself a bit with regular contact letting in public places etc
Boo belle
- 1-Aug-19 @ 4:54 PM
My brother has been kept from his children for nearly a year with no just cause an no evidence to support allegations made by the mother, she agreed to contact but didn't keep up with it,an to save herself from getting in trouble made up unfounded allegations against him an said he was violent to her even tho she keeps running to him when she's in trouble. He's never laid a finger on her or children, just arguements over her abusing her medication an not being fit to look after the children, the children suffered neglect from her an social services have taken over, an children in care of sister. But still she gets to see the children more than my brother an they keep disregarding him to have the children back cos he tested positive for an alcohol test after going out for his brothers birthday. He has done nothing wrong and was a fantastic dad, no criminal record, no evidence to support her allegations, no one has even listened to his side of things just had his children taken away an as a result the children have suffered proven neglect at her hands I'm lost an need advice desperately just want the kids back with their dad where they belong.
Do I have the right to be made aware if my child has been sent to childcare and not going to be staying at thier home address with my ex?
Rick
- 6-Jul-19 @ 5:48 PM
My ex girlfriend wants me to sign a court order which I'm not 100 % happy with as it's all a little one sided and not really in my son's best interest. It's all a little controlling on her side, I have my son every fortnight I pick up on a Friday and drop him off on a Sunday at 6pm as I know he at school the next day.my son's mother wants time restrictions in it for the Friday pick up at 4.30 but there are sometimes I would like to pick him up from school or when on school holidays pick him up in the afternoon. I feel I wouldn't be able to do this if the time restitution is in there and my ex is one of them people if she was having a bad day and I asked to pick him up early she would say no you are breaching your court order! Can I refuse to sign it or can I request to have the time restriction for the Friday not to be in? Regards Jason
I have a serious issue going on and need the best advice possible. I'll keep it brief as possible, 3 years ago me and my "then" partner fell pregnant, 6 months in I was sent to prison for intent of supply, did my time and changed my ways, but on my journey inside, 4 months after our daughter being born I received a letter from her breaking up with me (dear john) and it was for no reason what so ever. She has bipolar and personality disorder so I left her to it even though it killed me. 5 months after that she got back with me when I moved to another jail, then broke up with me randomly after a few months again and became a lesbian. I then came out of jail after a few more months, and finally had my daughter with me for the weekend and it was amazing and it's been that way ever since,me and the mum have been on and off over the year she cheated on me through this period aswell by drinking on medication and finally after the 8th time of trying we decided to be friends and do our own things instead and make sure it was always about our baby first, we got into an arguement over the weekend over the pettyiest thing and even though were not together or live with each other she gave her phone to the police and wont let me or my family see my child, I've been told to hand myself in but I dont know what's going on at all. I'm on the birth certificate and have never harmed or been loud infront of my daughter so what can I do?
Hi. I am going to apply to court order as i havent seen my kids 4 five months. I am legally married n on their birth certificate. My question is in how many days i will get court order to see my kids? also i am living in rented 1 bedroom will it effect my case? thanks in advance
Kkkk
- 13-May-19 @ 11:44 AM
Iv not really had contact with my son for the first part of his life (birth -4 years) due to my ex-girlfriend keeping me at arms length and constantly moving house, I live 50 miles away from her and when I asked her family to where she had moved to they just ended up blocking me on every social media. Iv never done anything wrong to her or my child and supported her through out the pregnancy even tho we wasn't actually together as a couple, just over a year ago my know fiancée told be I should pay someone to find her so I could arrange mediation with her through a mediation company near her so she wasn't the one doing the traveling, Iv been seeing my child for over a year now and have him every other weekend and call him in the week I haven't got him Iv recently (after a very rocky road) got my name on the birth certificate as I found out after he was born that she hadn't named me on it, my question is Iv had a solicitor letter from her which a lot of demands on it to which I feel they are very unreasonable. She said she is having a court order drawn up with these demands on it.. do I have to agree to her demands as unreasonable as they are ?
J.F
- 17-Apr-19 @ 1:07 PM
I have a legitimate question is it to late to apply for a c1 00 for visitation to a child who is 14 and there has been no contactfor about 10years .i have been told bye a solicitor that the legal age for me approach her is 16 without court action and the mother can't do anything .its only a couple off years away I am not in a strong financially position so I might take this option .or any advice on the court costs .
Thinking
- 22-Mar-19 @ 1:33 AM
Please can someone help I have a court order that states my ex can only have indirect contact in the form of 6 letters a year (we have received one in This time) I am changing the childrens school do I have to tell him. I have no contact with him at all and he has none with us. Please help Many thanks
Motty
- 21-Mar-19 @ 10:20 PM
@cath.wow thanks quite a story I don't think it's irrelevant to this blog .but it was a good story maybe join Mumsnet or maybe get some help .because sorry to bust your bubble darling this blog is about father rights to there children not about the stuff you just wrote about .god bless and keep safe maybe get some counseling ?
Kim
- 16-Mar-19 @ 7:37 AM
My ex abused me kid beat us up I finally got courage after 12 to years to leave him my baby's went in to care he moved to Darlington wen it all came then now a find out he got my step daughter back home with she 17 he told Darlington social services were he was moving to they know all about us and what he did why didn't they check were we lived cos I had 2 kids to keep he should off been told he has to move somewhere else a know they have power off help off police to stop but no a find wen a go to my local shop I've never ran so fast because this man tortured me and my kids am so so scared off this man he control me beat me and kids every day a need someone to help with this he's in private house he needs removed well away from cos if they don't do out am going to paper about South Shields social services and Darlington the man me kids ran from is now living in the same steet as us a nerds help
Cath
- 16-Mar-19 @ 6:25 AM
My wife whom we separated has left our council house and iam putting down our kids live with me we come to arrangment about our chilldren on certan days of the week i pick up our eldest after school she picks eldest up after nine on time close to ten iam not happy has my eldest is 5 youngest is 2. And wen i have both here at same time and same things happen babby fast sleep on sofa has to be disturbed to wake up and eldest is criying rumning behind sofa to not want to go. Youngest starts crying as both scared as its dark out to be taken away to another house were they dont want to be as the mum works hardly see the children i was they main carrer as iam unemployed now it feels like they being snatched away my ex partner has taken it upon her self to arrange meddiatin i havent a clue what all this is about
Mark lane
- 29-Jan-19 @ 9:15 PM
My partners ex wife has breached 3 court orders by stopping contact. School attendance officers have been in touch with us as his attendance is a major cause for concern. Can my partner be fined for the non-attendance when his child doesnt live with him and we have been refused contact for the past 12 months?
Annoyed step parent
- 15-Jan-19 @ 9:47 PM