Requesting Information About Your Pre-School Child: Template
By: Elizabeth Mugan BA/BSc, PGDipLaw, BVC, CIArb - Updated: 27 Apr 2020
|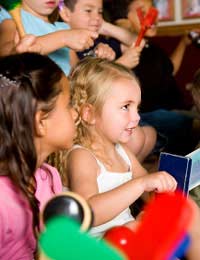 You may find that you are struggling to obtain basic information about your child's education and general development through their mother and through the educational provider. If your child is at pre-school or nursery and you are not receiving any information regarding their wellbeing, the first step is to put your request in writing.
Parental Responsibility
In order to request information about your child, you must have
Parental Responsibility
. A mother always has Parental Responsibility. This, however, is not always the case for fathers. If you are a father who was married to the mother at the time of your child's birth, then you will have Parental Responsibility. If however, you were unmarried, you may only have Parental Responsibility through one of three ways. These are if:
You are registered as the father on your child's birth certificate
You have made a Parental Responsibility Agreement with the child's mother
You have Parental Responsibility through a court order
Statutory Framework
The Statutory Framework for the Early Years Foundation Stage specifies at paragraph 1.16, that a duty is imposed on childcare providers to develop a partnership with the child's mother and father. This is defined as a key part of your child's wellbeing and development:
"Close working between early years practitioners and parents is vital for the identification of children's learning needs and to ensure a quick response to any area of particular difficulty. Parents and families are central to a child's wellbeing and practitioners should support this important relationship by sharing information and offering support for extending learning in the home."
It is essential that you get the same information about your child's progress, development and wellbeing as their mother. To ensure this, contact the pre-school, play group or nursery being pleasant but firm, and explain that you, as a parent, are entitled to the same information to be sent to you as well as the child's mother.
Here is an example template letter for you to send to your child's care provider:
YOUR NAME
YOUR ADDRESS
YOUR TELEPHONE NUMBER
PRE-SCHOOL/NURSERY ADDRESS
DATE
Dear [INSERT CONTACT NAME]
I am writing this letter in relation to my child [INSERT CHILD'S NAME], who is currently registered with your centre. She/he lives with their mother at [INSERT CHILD'S RESIDENTIAL ADDRESS].
I am sure you are aware of how important it is for both parents to be kept well informed about their child and I understand that the Statutory Framework for the Early Years Foundation Stage encourages this. I ask that you please keep me informed of all information relating to [INSERT CHILD'S NAME]'s development and progress.
In particular, please notify me of any events that parents are invited to, such as assemblies and plays, and notify me of any other important matters.
I would be grateful if you could also record my contact details on [INSERT CHILD'S NAME]'s file.
I thank you in advance for your cooperation and look forward to hearing from you. Please do not hesitate to contact me if you need further information.
Yours sincerely
SIGN YOUR NAME
Points to Remember
It may help to speed up the process if you enclose proof of your Parental Responsibility. Also, make sure that you keep a copy of everything that you send for your own records. Check out the
Separated Dads Forum
... It's a great resource where you can ask for advice on topics including Child Access, Maintenance, CAFCASS, Fathers Rights, Court, Behaviour or simply to have a chat with other dads.
You might also like...
I'm very stressed out because I don't no who my x as around my daughter she decided to not tell me but now I am getting very nervous about who it is i would like to no his background and what he does for a living and such can i get help
Quazzy
- 27-Apr-20 @ 9:13 AM
ant - Your Question:
Hi,i have a court order states to pick my child up frm school on fri til sunday but mum has cut me off broke order and refuses to tel me name adress of my childs school,can you tel how I can get school information adress of wht school she goes to,i have parant responbillity and a court order telling me to pick my child up frm school,
---
Our Response:
I am sorry to hear this. Your ex is in breach of the court order, therefore you would have to take the issue back to court to have the order enforced. Please see link: Breach of Contact or Residence Order: What to Do,
here
. The courts do not take lightly to breaches of court orders, therefore it is worth you following this up in order to make sure you get the contact you need. I hope this helps.
SeparatedDads
- 10-Feb-16 @ 1:50 PM
Hi,i have a court order states to pick my child up frm school on fri til sunday but mum has cut me off broke order and refuses to tel me name adress of my childs school,can you tel how i can get school information adress of wht school she goes to,i have parant responbillity and a court order telling me to pick my child up frm school,
ant
- 10-Feb-16 @ 1:56 AM