Parental Responsibility: Have it? Need it? Get it.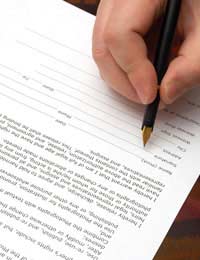 What is Parental Responsibility?
Parental responsibility is the right to have a say in decisions affecting your child's upbringing. It is important to note that this is not general day-to-day decision making (eg can they have a biscuit after tea, can they play on Xbox before homework etc). Please note having PR does not give an automatic right to contact.
However, it is a right to have a say in the more important or major decisions. For example:
Which school your child attends
Whether they can go abroad on holiday
Any serious medical issues such as surgery
Changing their name
Whether they can move to live abroad
Parental responsibility ends when a child turns 18 years old (ie legally becomes an adult), or if they marry before the age of 18.
Parental responsibility cannot be removed if the child's parents were married. However it can be removed by application to the courts if the parents were not married.
Note: If you don't have parental responsibility, it doesn't mean that you don't have to pay child maintenance - the two are dealt with separately. Don't avoid getting parental responsibility so that you don't have to pay money - it doesn't work like that.
If you have parental responsibility and are not consulted on important decisions about your child's life, or your views are ignored, you can apply to the court for a Specific Issue Order. The court will then decide the particular matter in dispute.
Who automatically gets parental responsibility?
Mothers automatically receive parental responsibility over a child they give birth to. For fathers, the situations in which parental responsibility is automatically given depends upon which part of the UK the child is born:
England and Wales
Automatically get parental responsibility if:
1 - married at time of birth; or
2 - jointly registered the birth with the mother, from 01/12/03; or
2 - have a signed Parental Responsibility Agreement; or
4 - have a Parental Responsibility Order from the court.
Scotland
Automatically get parental responsibility if:
1 - married at time of conception or any time thereafter; or
2 - named on the birth certificate, from 04/05/06.
Northern Ireland
Automatically get parental responsibility if:
1 - married at time of birth; or
2 - marry at any time after, as long as live in Northern Ireland at time of marriage; or
3 - named on the birth certificate, from 15/04/02.
How to get parental responsibility
If you don't qualify for automatic parental responsibility, then there are two ways to obtain it.
If the mother agrees: you can both sign a Parental Responsibility Agreement
1 - Obtain a draft parental responsibility agreement Court Form C(PRA1)
2 - Both parties should take the form to your local county or family court to be signed and witnesses. You should take with you the child's birth certificate and proof of your ID, eg your passport or driving licence.
3 - Send two copies of the signed and witnessed form to: Principal Registry of the Family Division, First Avenue House, 42-49 High Holburn, London, WC1V 6NP.
If the mother disagrees: apply to court
1 - You must have attempted mediation first.
2 - To apply, you must be a person connected to the child (eg parent, step-parent etc).
3 - The court fee is £125 (you can get help with court fees if on benefits or low income).
4 - Fill in court forms C1 and FM1 and send to your local county or family court.
5 - If you don't want the other party to see your home address, leave that blank on form C1 and also fill in and send form C8.
If you need help filling in court forms, speak to your local Citizens Advice Bureau or consult a local solicitor.
How do the courts decide whether to award parental responsibility?
The courts will always prioritise the best interests of the child.
It is relatively common for the courts to grant parental responsibility. However they have in past declined to do so where:
The father had injured / abused the child previously
The father had a conviction for possession of child pornography
The father was of bad character and had recently served a lengthy prison sentence for robbery.
If you are making an application to court, and are unsure about the process or your chances of success, seek help. Parental responsibility is worth fighting for, so don't let the court forms put you off. High street family law solicitors often give up to one hour's free advice. Alternatively Citizens Advice Bureau offer free and independent legal advice on a walk-in basis.
Check out the
Separated Dads Forum
... It's a great resource where you can ask for advice on topics including Child Access, Maintenance, CAFCASS, Fathers Rights, Court, Behaviour or simply to have a chat with other dads.
You might also like...
Are you searching for real spell caster to get your ex back? I highly recommend this real spell caster to anyone in need of help getting their ex lover back". My husband left me and moved to California to be with another woman. I felt my life was over and my kids thought they would never see their father again. I tried to be strong just for the kids but I could not control the pains that tormented my heart, my heart was filled with sorrows and pains because I was really in love with my husband. I have tried many options but he did not come back, until i met a friend that darted me to Dr.Excellent a spell caster, who helped me to bring back my husband after 11hours. Me and my husband are living happily together today, This man is powerful , you can contact him now. I will advice anyone that have marriage or relationship problem to contact Dr Excellent now he's the solution to all you problems. Here his contact. WhatsApp him at: +2348084273514 Or email him at: Excellentspellcaster@gmail. com
oliviastephen02
- 18-May-23 @ 10:11 AM
About five months ago, I was looking to get a mortgage loan for my house but my FICO credit score was at 511 and the lender needed it above 700. Luckily a friend of mine had gotten similar services from a group of elite professionals a few months back called H A C K M A V E N S. So he advised me to contact them and when I presented my case, it only took them a week and I had my score fixed to 732. They kept to their promises just as I was advised. I strongly recommend these elite professionals all day and any day. You can reach out to them by Email: H A C K M A V E N S 5 @ G M A I L. C O M or Call/Text/WhatsApp: + 1 (2 0 9) 4 1 7 – 1 9 5 7. GOODLUCK!
maureenbevill7
- 12-May-23 @ 11:26 AM
I have been trying to get shared custody of my daughter since the day she was born. My ex, like a lot of women, has used the fact that she has the power to decide if my name is added to the birth certificate to ensure I do not have parental responsibility, as she knows how to play the system and make use of the huge cost and delays with the court system. It's an appalling system that people in the industry seem to more than happy with, as it's a cash cow. I hear constantly that men and women have the same rights now. NO. If the mother has the power to give you the rights she's automatically got, then it is not equal and never will be while the current system is in place. Mothers have zero consequences for their actions, delays, deliberately abusing the courts, and then when we get to court I am under no illusion that the mere fact I am male will result in me being treated as a second class citizen. Changes I would like to see. If the mother chooses to leave the father off the birth certificate, and then the father has to go through the court system and endure the torture and costs associated with it, if proven the father is in fact the father and it can be proven the mother knew, she is liable for all costs. She and many other women basically lie on birth certificates because they can, and the law does nothing about it. I imagine if it was the other way round there would be marches in the streets and the BBC would be complaining about the gross inequality. Secondly, maintenance payments, if any, begin from the date the fathers name is added to the birth certificate. How can someone tell the financial bodies that you are the father, and tell the registry bodies you are not? Surely that is the definition of fraud. Third, the birth certificate should be a legally binding contract, any false information provided on it should be treated in the same way you treat any other fraud case. It would make mothers think twice before using a child as a weapon. This should also be taken into account during court proceedings, the mother is, by definition, a proven liar and fraud and as a result should have a criminal record. I have a complaint logged with the home office regarding the fact that their policies are in breach of the equalities act 2010. They responded with a load of legislation effectively explaining why they're fine to discriminate, I responded advising them that their own office introduced the equalities act in 2010 and specifically stated that older laws must be updated, the very laws that they advised me allowed them to discriminate against fathers. I will continue with my action until the laws are changed to actually deliver the equality they talk so much about on TV, but only when it comes to pay gaps...
Kev
- 26-Apr-23 @ 3:41 PM
Getting your Ex wife/husband back is possible. Getting your Ex boyfriend/girlfriend back is possible. Am so excited to share my testimony of a spell caster who brought my husband back to me. My husband and I have been married for about 6 years now. We were happily married with two kids, a boy and a girl. 3 months ago, I started to notice some strange behavior from him and a few weeks later I found out that my husband is seeing someone else. He started coming home late from work, he hardly cared about me or the kids anymore, Sometimes he goes out and doesn't even come back home for about 2-3 days. I did all I could to rectify this problem but all to no avail. I became very worried and needed help. As I was browsing through the Internet one day, I came across a website that suggested that Dr.Excellent can help solve marital problems, restore broken relationships and so on. So, I felt I should give him a try. I contacted him on WhatsApp and told him my problems and he told me what to do and I did it and he did a spell for me. 28 hours later, my husband came to me and apologized for the wrongs he did and promised never to do it again. Ever since then, everything has returned back to normal. My family are living together happily again.. All thanks to Dr.Excellent If you have any problem contact him and I guarantee you that he will help you. He will not disappoint you. you can WhatsApp him at +2348084273514 ,or email him at: Excellentspellcaster@gmail. com
cindybyrd
- 21-Dec-22 @ 7:59 AM
Hello nickles, let me start bye saying( congratulations on the death off your evil ex) im sure there is a place in( hell for her ).now listen up chap there is plenty off legal advice around even if you do struggle with paper work .her( parents don't stand out chance )if your name is on birth certificate you will get your kids .
Corn meat
- 11-Aug-22 @ 12:08 AM
My son and his girlfriend split up in 2018 when he assaulted her because she was cheating on him. They had 2 small children, aged 4 and 11 months at the time, who went with their mother. My son received a solicitor's letter warning him not to try to contact or harass her so he has not contacted her since. Her parents harassed him, and me, for some time afterwards. He has been struggling with depression ever since. A couple of weeks ago he received paperwork from the court. Her parents are seeking parental responsibility for his children as she unexpectedly passed away at the beginning of June. They made sure we didn't find out and are trying to rush it through the court. It was a horrible shock and an awful way to find out. He is now struggling to deal with the paperwork, cannot find any legal advice and can't afford a solicitor as he is on benefits. He is at his wits end. To make it worse the court date is in 4 weeks. He needs my support and I am recovering from surgery to a broken kneecap and cannot drive. We wrote to the court and asked for a different date but they have said he needs to complete a form which doesn't appear to be relevant. Why is this so hard and unfairly stacked against the father?
Nickles
- 10-Aug-22 @ 5:57 PM
My daughter 10 years old hasn't seen her biological dad since she was a baby my current partner brought her up as his own my ex took me to court and got a court order of 1 hour every 2 weeks as she doesn't know him she doesn't like him and doesn't like going to see him alone now he is taking me back to court for full day access but my daughter doesn't want to know he's missed a few visits and also told her a lot of lies can anyone give me any advice on what to do
I am only 18 and me and my ex split up and all was fine we lived together at my parents for 4 years (yes I was young) we had a baby and still lived with parents until I split with my ex partner as she turned into Physio Sussan then she moved out taking my daughter we was on good terms but every argument it turns out she recorded and has got police n social involved in curre you on bail for Dvbut have never laid a hand on her.i have attempted suicide as I miss my baby she will be 2 in a few days and I haven't seen her in months. Anybody who can help me or advise me what do i do next.
DaddytoL
- 15-Jan-21 @ 6:03 AM
hello my name is stuart and my story is some what complicated I had children with my ex partner in 2009 and also in 2012 I have been in court battles for the past 10 years i only ever wanted to see my children they live with there mother until recently when she took her own life leaving my children without a mother i have only just found out and it breaks my heart ?my children live in Cambridge and I live in Portsmouth the maternal grandmother wants full custody of my children I want them to live with me i am on both birth certificates and during the time they have stayed with there mother they have seen abuse from other partners they have been in care and then took out of care they have moved all over the place they are still young enough to enjoy some child hood what steps do I take to do this correctly please
Stuart
- 20-Aug-20 @ 9:38 PM
Hi, i have a 12 year old son. I was made homeless when my son was 5 and asked his dad if he could live with him so he didnt have to go in a hostel. I then found a new home and we had 50/50 care of our son. I then got a job working nights so his farther agreed to have him live with him and he then stayed with me every other weekend Friday to Monday. I have since got a new job which means my son can come and live with me again. He wants to but his dad wont allow it. Can my son legally just come to mine and not go back to his dads. We have never been to court about who my son should live with.
chimera
- 6-Aug-20 @ 1:18 PM
@Frankie.many years ago when I was a young men .i just let the mother and her partner have the child and i never went to court for visitation .things where different back then men never went to court back then for visitation it was unheard of .i was never married and found out I am not the bio father anyway through a reliable source I alwayshad my doubts from the get go .because I new excaltly what her mother was like .didnt bother me when I was 20 she was just a bit of fun to be honest.now I am aging getting older I think back laugh and realize just how messed up the whole situation really was toxic .to be honest now I am older I could never live with a women doing the family thing I have turned down more women then most guys ever get in there whole life .because I can see straight throw them and they all are rubbish .it would have to take bloody distant women for me to change .
Christopher
- 27-Jul-20 @ 11:31 PM
Hello my boyfriend ex has stop him from seeing kids and they are on a plo he has to phone kids every day at 6 o'clock and goes to see them on Sunday at 11 o'clock every thing has been going very well but now me and my boyfriend getting married she stop all contact just like that what should we do
Frankie
- 27-Jul-20 @ 7:25 PM
I have recently left the family home after a year of trying to make it work and a month of being told to go, I have proposed via email to see many daughter a couple of hours twice a week during the week, saturday mornings and all day sunday she is a mature 11 yr old and wants/begs to see me the wife and her dad are being difficult calling me a bully andcare saying the police are involved, Iwe were not married at birth but registered together and have been married 8 years, can she stop me seeing my daughter?
Sy
- 24-Jun-20 @ 11:10 PM
My partners ex girlfriend controls when he can and can't see his child, she's causing lots of stress on the relationship (purposely) on his mental health , and also lots of confusion for his child. One day she's ordering him to get round and see his daughter the next, 'if you ever contact me or turns up at my house i will call the police' bringing up an offence he was sentenced for 10 years before his child was born, making him feel like he doesn't stand a chance to see her. Shes continuously controls his life knowing she can if it means him seeing his child, this is his only child while she has 5 others (older) that have either gone to live with their fathers or been put into care, my partner is on his child's birth certificate and basically wants to know who to turn to for help, she's always had social services involved in her life she's on benefits for disability but yet some how believes her own bs and convinces my partner he has no chance of ever seeing his daughter regularly unless it's on her terms! Any advice please?
Welshy
- 28-Dec-19 @ 11:42 PM
My partner and I have recently split up and beforehand have been on and off for a while she isn't from where we live and where we have brought up our boy, but for no apparent reason other than to get at me and my family she is threatening to take my son away and never come Back, please could you help me in anyway shape or form,
I am looking for advise.My partner left me after I found out she was cheating on me by taking videos while my kids are in same house n same room. Now shes vanished with my kids. Socail seem not to care same as police. I am named on birth certificate. I have paterntal rights and yet still indent know where my kids are
John
- 26-Oct-19 @ 1:50 AM
2 - jointly registered the birth with the mother, from 01/12/03 I registered my child's birth in 2013. I had no decision on my child's school or on him leaving the country?
Slimbo
- 8-Aug-19 @ 11:25 PM
I have been with my partner for over 10 yrs. We had a baby boy who is now 15 months. Our relationship is very strained and I would like to know my rights as a father when I move out of our current relationship. My son has my name on his birth certificate and both I and my partner registered the birth together. Someone, please help
Fitzy
- 6-Jul-19 @ 6:26 PM
Im 23 and have a daughter who is 3 her dad and I separated just before she turned 1, her farther was than charged with domestic violence an was on good behavior for 2 years. since we have separated we have always had shared care of our daughter, ive always had our daughter 80% of the shared care while her farther had 20% as he worked full time.we lost contact with her farther for over 9 months which I than had our daughter 100% of the time.In 2017 her farther asked to start seeing her again I was more than happy for this to happen, we had a few issues when it come to communication so we decided to go to mediation, at the start of 2018 the parent agreement was made an was working great, on the 15-06-19 her farther picked her up an sent a message that afteroon, it said "he was not returning our daughter untill after he goes to court to get custody, her farther also said i will not be able to see her in the mean time but can talk to her when her farther or father's new partner contacts me... i was also unaware we needed to renew the agreement so it was no longer in place, there are no legal or court agreements either... I'm concerned about how this is all effecting our 3 year old daughter emotionally as she cries on the phone nearly Evey time we get to talk, and I feel her farther is not paying attention to that enough, an is more worried about keeping her from her mother... What do I do
My sons x girlfriend has just stopped him seeing his son for no reason. They split up in 2015, his son is now 4, 5 this year. He has had him every other weekend, half the school holidays and every other birthday and xmas. She has stopped contact for no reason. We go away next month and she even let there son believe he was going, he was so looking 4ward 2 it. What sort of women does that 2 there child? He is falling apart as is him daughter ( his sons half sister) why do these women do this 2 their children. We r all struggling at the moment, it's so unfair that now he will only see his son if we take her 2 court, something we will struggle 2 pay for. I'm so angry and upset.
Dawn
- 14-Jun-19 @ 10:19 PM
@lou.i did the same I sold everything I had packed up and hit the road with my bro .when everyone thought I would have bought a house find another girl and settled down .i went off the (grid 100 percent )I had no postal address or permanent residence worked( enough to survive )lived (hand to mouth) and out off back off Ute and climbed mountains and swim in lakes I did that for years christoper the super tramp .its been 10 years now sence I seen my daughter so I guess I really don't have a right to meet my daughter in reality.and made (clown fool out off myself) with how I acted back in 2015 when I attempted to come back and with sum stupid thinking I thought maybe I could have a relationship with my daughter but I was dreaming .oh well I tried that's all we can do in life is try .
Bob
- 16-Jan-19 @ 7:10 PM
My sons ex is taking him to family court to see the children she walked out of the family home 8 month ago took her name off the tenancy they shared she moved back with her family so for 8 months he as been the only person bringing up the children she as had very little contact with them so she's made herself intensionally homeless and abandoned her children and got pregnant by a very unsavoury character and everyone says she still has a mother's right HOW and Why ?????
Lou
- 16-Jan-19 @ 4:23 PM
@sue.well I have been in a lot of trouble in my life .i was very upset with myself my ex cheated repeatedly with my own family for years and the only way for me was to (FIGHT ALL OF THEM )to restore my honour and get back my manhood .none would fight so some are dead so if he is anything like me .its best to stay clear and move on with your own life's .for me to redeem my hounor I had to drop my own daughter and vowed never to belittled bye a whore again .
Son on Zeus
- 7-Dec-18 @ 9:27 PM
My son is distraught his ex partner has moved with his 3 young children not telling him won't answer phone or let him speak to them. He has always had his children and spends every penny on them and takes them everywhere .is she allowed to do this . My son has always worked never been in trouble and loves his children more than life itself I'm worried about his welfare he is so upset
As a separated parent with parental responsibility do i have the right to know where my 6 month old daughter is at all times? And can the mother take her out of the country without my permission?
Trampas
- 27-Nov-18 @ 11:07 AM
First off I want to say father's have no rights at all even being on the birth certificate is a waste of time. Now my question is why can my ex run off to Spain, for over a year come back and demand money? Even though I spent 2 thousand euro's to get access in Spain. Now she's gone to child matience and demanding money. But the system is flawed as she's stop me seeing them in the week and cut it down to 1 night a week so I have to pay top line csa. This is why it's flawed because she knows how it works. So basically I've gone through hell with this woman, just because I want a relationship with my children, I have to go court and spend thousands of pounds, plus pay her money, which she will pay towards court fees. It's a joke, and the whole system needs revamped.
Joh82
- 20-Oct-18 @ 10:39 PM
Trev - Your Question:
If my son was born and my ex was with another man and I hadn't seen my son in ten years and had no parental rights and changed my sons surname to her new partners name without my know and excluded me from all visitation and another man has brought up my child and I have not seen him in over ten years do I have to pay child support?
---
Our Response:
Yes, as you are still the biological father of your child. Only if the other man adopts your child officially will you be financially released from the obligation. All biological non-resident parents are expected to financially help to support their children regardless of whether they see their children or not.
SeparatedDads
- 4-Sep-18 @ 10:43 AM
If my son was born and my ex was with another man and I hadn't seen my son in ten years and had no parental rights and changed my sons surname to her new partners name without my know and excluded me from all visitation and another man has brought up my child and I have not seen him in over ten years do I have to pay child support?
Trev
- 30-Aug-18 @ 4:55 PM
Holland park - Your Question:
I would love to see my son ,and in law but I feel like I cant as my ex doesnt communicate with me and csa keeps badgering me for money when seeked out their help without my knowledge and the fact that im in financial crisis have medical problems and hardly have a full house.they have also taken money from my wages and put ccjs out on me thinking im earning lots without actually considering my outgoing ,that rbl have helped me and ive lived in hostels ont top of wich have been in hospital due to seizures and have lost jobs and been on benefit because of my epilepsy.i have seen that the kids have more than enough she has more than I do and csa are demanding too much for a 4 yr old boy to live on from me on top of all this previous benifit overpayments havefallen on my back when her name was in the agreements too and her little tricks to get csaand hmrc involved has put me in bad credit and totally messed up my life as a person and as a father with good intensions BUT NOBODY WANTS TO SEE MY SIDE OF THE STORY AND MY SITUATION AS IT ISNT FINANCIALY CREDITING FOR THEM.LAST BUT NO WAY LEAST IF THIS CARRIES ON I WILL LOOSE MY HOUSE MY VERY LITTLE POSETIONS THAT INCLUDES NOT EVEN HAVING A BATHROOM OR TOILET OR KITCHEN OR FURNITURE TO SAY THE LEAST. I WILL BE COME HOMELESS AND END UP FITTING MORE AND BEING IN HOPSITAL MORE REGULARLY AND THEN NOT BEING WORTH ANYTHING OR HAVING ANYTHING AT ALL INCLUDING A LIFE SOOO I AM ASKING FOR MAJOR HELP SO BADLY. MY ONLY OTHER CHOICE WAS TO APPLY TO NOT BE A FATHER FIGURE WITH NO PARENTAL RESPONSABILITIES ANY MORE AND LOSE MY KIDS FOR EVER
---
Our Response:
I am sorry to hear this, but every non-resident parent is responsible for paying towards the day-to-day care of their children. On a basic level a parent will pay 12% of their gross weekly income for one child, 16% for two and 19% for three or more. CMS do not take into account outgoings and if you fall back on your payments, then you will be subjected to arrears. This is applied to all non-resident parents across the board.
SeparatedDads
- 29-Jun-18 @ 2:19 PM
i would love to see my son ,and in law but i feel like i cant as my ex doesnt communicate with me and csa keeps badgering me for money when seeked out their help without my knowledge and the fact that im in financial crisis have medical problems and hardly have a full house . they have also taken money from my wages and put ccjs out on me thinking im earning lots without actually considering my outgoing ,that rbl have helped me and ive lived in hostels ont top of wich have been in hospital due to seizures and have lost jobs and been on benefit because of my epilepsy. i have seen that the kids have more than enough she has more than i do and csa are demanding too much for a 4 yr old boy to live on from me on top of all this previous benifit overpayments havefallen on my back when her name was in the agreements too and her little tricks to get csaand hmrc involved has put me in bad credit and totally messed up my life as a person and as a father with good intensions BUT NOBODY WANTS TO SEE MY SIDE OF THE STORY AND MY SITUATION AS IT ISNT FINANCIALY CREDITING FOR THEM . LAST BUT NO WAY LEAST IF THIS CARRIES ON I WILL LOOSE MY HOUSE MY VERY LITTLE POSETIONS THAT INCLUDES NOT EVEN HAVING A BATHROOM OR TOILET OR KITCHEN OR FURNITURE TO SAY THE LEAST . I WILL BE COME HOMELESS AND END UP FITTING MORE AND BEING IN HOPSITAL MORE REGULARLY AND THEN NOT BEING WORTH ANYTHING OR HAVING ANYTHING AT ALL INCLUDING A LIFE SOOO I AM ASKING FOR MAJOR HELP SO BADLY . MY ONLY OTHER CHOICE WAS TO APPLY TO NOT BE A FATHER FIGURE WITH NO PARENTAL RESPONSABILITIES ANY MORE AND LOSE MY KIDS FOR EVER
Holland park
- 28-Jun-18 @ 9:53 PM