At What Age Do Child Maintenance Payments Stop?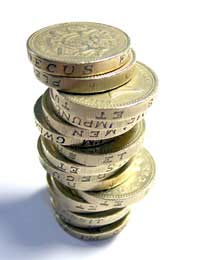 Q.
Can you please tell me at what age do payments actually stop for child maintenance? My daughter has turned 16 but is looking to go to 6th form.
(R.B, 20 April 2009)
A.
If you would like to read about Child Support Payments in more detail then take a look at our Child Support Guide, where the subject is covered in more detail along with a free downloadable guide and letter templates. So maybe take a look at our Child Support Guide.
Your Basic Responsibility
Every parent has the basic responsibility to provide for their child up until the age of 16, when they are legally allowed to leave school and get a job. After this age, it depends what your child chooses to do. If they continue in full-time non-advanced education (see below for information about the new school/education leaving age rules), not higher than A-level equivalent, for at least 12 hours a week, then your maintenance payments will continue until your child finishes or until they turn 20.
Law Change in 2013 - Leaving School/Education Age is Raised to 18!
In 2013 the law changed, making it compulsory for all UK children to continue in some kind of further education until the age of 18 (that is the end of the school year in which they turn 18). This is not necessarily a full time college course - it can be an apprenticeship or full time employment (over 20 hours a week) that includes some education or training.
There are certain higher education courses, such as apprenticeships, that do not count as full-time education, so it is important that you check with the CSA/CMS.
If your daughter changes her mind and decides that she wants to get a job and not continue in full-time education - which includes studying for 12 hours or more a week - then your payments would end in the September after her final school term. If they have officially come to an end, you may still want to continue supporting your child.
What if You Want to Continue Support?
At this stage it will be your choice about how much you pay and also in what way. You will no longer have to pay the money to your ex and may consider helping your child in other ways. Even after they have left school it is important to be supportive, both financially and emotionally, as they find their feet in the adult world.
Higher Education
If your child is planning on attending university then they can apply to the courts for maintenance from the non resident parent. The courts do have the power to extend child maintenance to cover the duration of higher education if the non resident parent has the ability to cover the costs.
The courts will consider the genuine needs of the child for support and even if student loans are available the court may still rule that the non resident parent must pay. For more information about this you should contact a family law solicitor, most offer free 20 minute consultations.
More About Child Maintenance Payments
Child maintenance payments are put in place to make sure that both parents are paying to support the upbringing of their child. This may be agreed privately between the parents, but more often is calculated by the Child Maintenance Service (formerly CSA). If you apply for any benefits, you may find that a claim is automatically made with CMS to obtain payment from the other parent.
The non-resident parent will have to pay an agreed percentage of their monthly income to the resident parent who is responsible for the everyday care of the child.
Joint Residency
If there is
Joint Residency
or the non-resident parent looks after the child for a number of days each week, then this will reduce the payments.
If the child stays over night with the non resident parent on average at least one night a week, this is classed as shared care. In this case maintenance can be reduced as long as the basic rate or reduced rate is being used. For each night the child stays with the non resident parent overnight the weekly maintenance amount is reduce by 1/7th.
Further Reading
For more information on child maintenance payments have a read through our articles on:
Child Support Payments
and
Working With the CSA/CMS on Support Payments.
Check out the
Separated Dads Forum
... It's a great resource where you can ask for advice on topics including Child Access, Maintenance, CAFCASS, Fathers Rights, Court, Behaviour or simply to have a chat with other dads.
You might also like...
To the women commenting on here, go find your own forum this is one of the only places men can go for advice away from you filthy money grabbing overeating tattoed heifers
Thaiger
- 30-Sep-20 @ 6:23 PM
my daughter is sixteen and has now got part time job and doing a police training course but I do not know what one. My ex does not tell me anything. I would like to know if I still have to pay maintenance and how can I find out if child benefit has been stopped or not.
John
- 29-Sep-20 @ 8:49 PM
This shouldn't be a forum for women bleating about men bot paying and shirking their responsibility. It takes 2 to tango and a lot of men are purely glorified sperm donors.
Jesus
- 26-Sep-20 @ 3:04 PM
Beauty & Elsie2u, may I remind you that this is a site for separated dads (website name gives it away) that are seeking advice on how's best to support their children and how to cope not living with them. I'm sorry that your relationships didn't work out but not all men are scumbags.
Dad1982
- 26-Sep-20 @ 12:43 AM
My twins son are turning in 22 years old and 4 months. They are going full time university and part time job. when do I stop child maintenanc??? Please guide me what can I do!!!
Ali
- 22-Sep-20 @ 2:00 PM
Help needed my child turned 18 in August but I've still got to pay for my child till he leaves full time education. I was told by the CMS that unless I can prove he's left school I still have to pay any idea how I can check if he is still getting child benefits because if they have stopped I can stop my maintenance. Unfortunately after calling them they contacted her and didn't check if his benefits had stopped she told them he was still at school but it's up to me to prove he's not How do I do this?
Forphil
- 17-Sep-20 @ 2:19 PM
Hi, i have 2 children aged 15&12 my daughter has decided she wants to come and live with me permanently, i have paid child maintenance for 8 years, and always paid extra for school uniform, trips, sports. do i need to keep paying for my daughter or just my son who lives with his mum, he stays over 4 nights per month, and i am paying more than i need to for him as well. Also am i entitled to claim the family allowance for my daughter.
Kev
- 9-Sep-20 @ 12:51 PM
All the men trying to get off paying for their kids its sickening typical leave it to the mother as usual
Beauty
- 6-Sep-20 @ 6:45 PM
My daughter turned 18yrs in August during this pandemic she's not sure if going back to college or not. How can I find out as her and her mother don't keep me informed as don't know when to stop the payments. Her mother keeps asking about the money I know daughter stays at her boyfriends house with his parents all the time ( hardly stays home ) if I'm paying still can this go straight to daughter and not into her mothers bank?
Markopolo
- 5-Sep-20 @ 9:10 AM
My husband has two older children of 17 (almost 18) and now 19. My husband has not missed one maintenance payment in the time they have been apart for 10 years, has paid additionally for mobile phones and bus passes for school as well as other things like clothes and holiday etc. All those extra have been done with love and not wanting to use against their mother. However, when his son was in his last 6 months of A level he came to live with us due to a breakdown of relationship with his mum and step dad. My husband then reduced his payments to reflect this which didnt go down well but anyway he did. We didnt ask for a penny from his mother and it had been my hope that for at least the time he was still at school we could have just agreed to each be financially responsible for the child living with us and no other payments happen. Anyway that wasnt the case. So his son went to uni last year but by Christmas decided it wasnt for him mainly due to emotional stress and depression following the breakdown of his relationship with mum. So he came back to us. I'm aware he isnt in education anymore but he is still only just 19, emotionally vulnerable and his mother has very little contact. He has decided to go back to uni however due to his loan from last year he wont be getting as much and I would really like to help him financially but due to virus I am now out of work so as a family we are far worse off. I suggest to my husband that he lower the payments to his ex for their daughter in her last 9 months of education so we can top up his sons money. My husband thinks this wouldnt be legal but I know for a fact his maintenance payment doesnt cover any personal needs of the daughter. Now she works she buys all her own clothes and coffee shop visits, cinema etc etc. Her mother simply puts a roof over her head and buy her food which of course she is also responsible for paying a proportion of. So does anyone know if my husbands ex can cause issues if he says he would like to change the arrangement and not get her full agreement. We know she wont agree but feel we need to help the son as well as the daughter and it the only wat financially we can do it. Hu husband also allowed his ex to keep all the profit made in their family home when they split which he paid 90% of the mortgage. This was c. £70K. I just feel she has had an awful to now moan about this last 9 months. Any thoughts?
Cbalders
- 5-Sep-20 @ 9:00 AM
CSM claim I am in arrears, have asked for a breakdown but never get a response. If my normal maintenance now stops due to son going to UNI can I decide how much I now want to pay back to clear the arrears and can this go direct to my son bank account not his mother.
Jayo
- 1-Sep-20 @ 1:44 PM
My stepdaughter is 18 she finished college in march, she starts uni in october, she has a part time job, how do i or when do i know when to stop paying maintenance (cms)
So many dads desperate to shirk paying towards their growing offspring. Its truly embarrassing. May i remind you parenting is a lifelong commitment snd that leaving it all to their mother is cowardly. Man up!
Elsie2u
- 27-Aug-20 @ 6:55 AM
How can I find out if my estranged daughter is in education? 19yrs of age, she was on a traineeship
Spike
- 25-Aug-20 @ 1:20 PM
My daughter is 18, currently working and going to go Uni. Does this mean I can stop making payments from September?
Cash Cow
- 24-Aug-20 @ 4:22 PM
Hi how do I go about get proof regarding my child still being in education after 18 as I would like to know when my legal entitlement to pay child maintenance finishes.
dunk
- 24-Aug-20 @ 12:55 PM
I have had a letter from the Child Maintenance Service saying I owe several thousands for child support - my children are now over 20. My ex partner and I agreed a voluntary consent order which was agreed at the local child court and a copy sent to the then CSA. I have heard nothing until this year (over 10 years later). I sent a letter back to CMS to say we had a legally binding voluntary consent order and check with the local court, the letter states my ex has asked for them to collect the money, when I checked with my ex, she knows nothing about this and thins this is wrong. Why are the CMA chasing me for money I do not owe, the amount they are asking for is also ridiculously high. Thy are asking me to contact them urgently, but I will never speak to them only by letter so there is a record and audit trail.
DGM
- 20-Aug-20 @ 1:38 PM
Hi there my son is now 16 should the CMS show me proof that he's in full time education ive always paid and when I've asked the CMS they have told me this isa GREY AREA how can this be a grey area surely im not the first dad to ask this but still the CMS are quick enough to take my money and don't care that I'm left with not alot of money Help
Gray
- 19-Aug-20 @ 7:33 PM
my daughter is 18 this month and is going to university, do I continue paying for her.
sonny
- 19-Aug-20 @ 9:41 AM
Hi there, my daughter was 18 on the 7th November 2019, she hs completed her A levels and has left school this year, can you please confirm when I stop paying child maintenance for her, can I stop the direct debit now?
Jamez
- 17-Aug-20 @ 2:47 PM
My step daughter leaving school and going to college she 17 in October do my partner need to keep paying maintenance for her and if so how long as he ain't sure need info if possible... Not sure if the mum just taking the mick I don't think she full time in college
Trin
- 16-Aug-20 @ 5:55 PM
I've paid for over 15 yrs for my estranged daughter via (CSA/CMS) who turned 18 in June this year.At that point I stopped making payments and cancelled the direct debit, expecting to be contacted with some form of proof that my daughter is going into further education or for the requests for payment to cease. I was obviously contacted by CMS who its taken weeks to get a vaguely sensible answer out of but they are not insisting I am unable to continue paying directly and the monthly payments have somehow gone from £267per month to over £450 per month. I've not once refused to pay but am I crazy to think that I should not be paying for something if I do not have any proof that terms are being met.No doubt if I carried on paying and found out later that my daughter wasn't in education, then I wouldn't receive an immediate refund.
Grumpy
- 15-Aug-20 @ 6:20 PM
My Daughter is 18 and is not going to Uni, currently working and money going into her bank. Currently I'm still paying £450 a month to her mother, does this stop come September? CSM say it stops when the family allowance stops??
Fedup
- 14-Aug-20 @ 7:16 PM
My son is 16 years old. He lives with his mum. He was legally removed from mainline schooling many many years ago. Early 2020 I asked the relevant County Council to provide details of what recognised educational programme he is following. The request was passed directly to my son and his mum who refused to answer the question and provide details. Since it seems pretty obvious that my son is NOT following any educational programme, my understanding is that maintenance payments I make weekly will stop at the end of the school year: August 2020. Am I correct?
MGE
- 14-Aug-20 @ 5:50 PM
Good afternoon, My son is 18,will be 19 in April 2021 and all being well will start university in September, I would like to know if I still should be paying mantaninace via his mother? He finished 6th form and A levels in July this year, if I don't legally have to pay his mother then I will arrange a payment direct to himself as I had done with my eldest son when he moved out of his mother's home. Many thanks for any info as the ages/schooling ages seem to differ.
Adam
- 12-Aug-20 @ 2:20 PM
My son (now 18) left school at 16 and continued with a 2 year college course which has finished. I have been paying £200 per month since separation in October 2017. When should I stop these payments.
Ray
- 11-Aug-20 @ 2:53 PM
Hi been supporting my daughter since she was born way back in 2002 through the old CSA and now Child Maintenance.I have not seen her since 2012she has turned 18 now and as off pre lockdown she was in school doing Math and English resit. My sister her Aunty does have contact via mobile phone and has told me that she is going to be doing somekind of coarse come Sept which is to do with the police because thats what she wants to do. My question is is this kind of coarse covered under the coarsesthat i still pay maintence.
MATTG
- 8-Aug-20 @ 4:20 PM
My daughter turns 18 end of August and starts uni in September do I still need to make maintenance payments after she is 18
Steve
- 4-Aug-20 @ 7:43 PM
Hi my name's Bruce Leslie i am having problems with the child support and despretly needing to speak to a lawyer reguarding this long going problem in my life what it is i was paying the child support a couple years ago i have two cases form my ex partners the child support where taking large amounts of me then stopped because they had folded now i am left with a huge back pay bill which i can't afford my kids are all in their twenties and my circumstances are different now i need some help please get in touch thank you,
Tylerb
- 1-Aug-20 @ 8:34 AM
I haven't seen my son in 5 years and the mother has moved house with him and I no longer have contact details. He turned 16 in April 2020 and have no idea as to what he is going to do, get a job or go to college. I don't really want to carry on with maintenance payments if I don't have too. Should I stop them now and wait for her to get in contact with me??
SL71
- 31-Jul-20 @ 12:13 PM