At What Age Do Child Maintenance Payments Stop?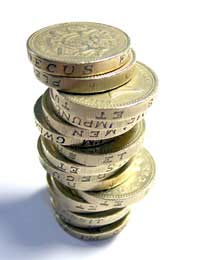 Q.
Can you please tell me at what age do payments actually stop for child maintenance? My daughter has turned 16 but is looking to go to 6th form.
(R.B, 20 April 2009)
A.
If you would like to read about Child Support Payments in more detail then take a look at our Child Support Guide, where the subject is covered in more detail along with a free downloadable guide and letter templates. So maybe take a look at our Child Support Guide.
Your Basic Responsibility
Every parent has the basic responsibility to provide for their child up until the age of 16, when they are legally allowed to leave school and get a job. After this age, it depends what your child chooses to do. If they continue in full-time non-advanced education (see below for information about the new school/education leaving age rules), not higher than A-level equivalent, for at least 12 hours a week, then your maintenance payments will continue until your child finishes or until they turn 20.
Law Change in 2013 - Leaving School/Education Age is Raised to 18!
In 2013 the law changed, making it compulsory for all UK children to continue in some kind of further education until the age of 18 (that is the end of the school year in which they turn 18). This is not necessarily a full time college course - it can be an apprenticeship or full time employment (over 20 hours a week) that includes some education or training.
There are certain higher education courses, such as apprenticeships, that do not count as full-time education, so it is important that you check with the CSA/CMS.
If your daughter changes her mind and decides that she wants to get a job and not continue in full-time education - which includes studying for 12 hours or more a week - then your payments would end in the September after her final school term. If they have officially come to an end, you may still want to continue supporting your child.
What if You Want to Continue Support?
At this stage it will be your choice about how much you pay and also in what way. You will no longer have to pay the money to your ex and may consider helping your child in other ways. Even after they have left school it is important to be supportive, both financially and emotionally, as they find their feet in the adult world.
Higher Education
If your child is planning on attending university then they can apply to the courts for maintenance from the non resident parent. The courts do have the power to extend child maintenance to cover the duration of higher education if the non resident parent has the ability to cover the costs.
The courts will consider the genuine needs of the child for support and even if student loans are available the court may still rule that the non resident parent must pay. For more information about this you should contact a family law solicitor, most offer free 20 minute consultations.
More About Child Maintenance Payments
Child maintenance payments are put in place to make sure that both parents are paying to support the upbringing of their child. This may be agreed privately between the parents, but more often is calculated by the Child Maintenance Service (formerly CSA). If you apply for any benefits, you may find that a claim is automatically made with CMS to obtain payment from the other parent.
The non-resident parent will have to pay an agreed percentage of their monthly income to the resident parent who is responsible for the everyday care of the child.
Joint Residency
If there is
Joint Residency
or the non-resident parent looks after the child for a number of days each week, then this will reduce the payments.
If the child stays over night with the non resident parent on average at least one night a week, this is classed as shared care. In this case maintenance can be reduced as long as the basic rate or reduced rate is being used. For each night the child stays with the non resident parent overnight the weekly maintenance amount is reduce by 1/7th.
Further Reading
For more information on child maintenance payments have a read through our articles on:
Child Support Payments
and
Working With the CSA/CMS on Support Payments.
Check out the
Separated Dads Forum
... It's a great resource where you can ask for advice on topics including Child Access, Maintenance, CAFCASS, Fathers Rights, Court, Behaviour or simply to have a chat with other dads.
You might also like...
My son was 18 in May and has finished college.He is looking for an apprenticeship-does this count as full time education?
my boy has finished school. Hes 16 and not going back to school for furture education. He will be looking for a job. When do i stop paying CSA payments
chubb
- 11-Jul-19 @ 3:17 PM
My daughter turned 18 in June she has passed all her A levels and is now going onto university, at what point do I stop paying child maintenance surely 18 years is enough.
Brabus
- 11-Jul-19 @ 11:56 AM
The info online from the gov.web site differs from yours about the age limit of csa end age .. could if possible clarify .my son is 19.5 still at college .so when would it stop .
None
- 9-Jul-19 @ 3:30 PM
I live in uk and my 18 year old daughter is going to college in America. Do I still have to pay child support
My daughter has now left college and wants to go to university. She will be 20 inSeptember 2000 Do I still have to pay ?
Andy
- 4-Jul-19 @ 9:46 AM
My son lives with myself and his father, his father has recently tried to claim child maintenance payments from me.He has lied to the Child Benefit people and also Child maintenance about how often he has him.I owes me £2000 from when my son refused to see his father for over a year and was just with me.I have tried to call the Child maintenance people who just refuse to listen to any of the reasons that I give about not paying as my son is with me.They say that it is his word against mine and they believe him, how can they do this, I have video of my son leaving my home and coming back in the eve when he works, as I have security cameras.My son also now works full time so how can his father claim child benefit for him if he is at work all the time.I did report my ex some time ago for tax fraud and he was fined a lot of money and had to pay the tax.I think this is why he has now come up with the elaborate ruse to get back at me.It is allvery frustrating.
Hi! My Daughter has passed her exams. Callege is now finished she will be 20 in August. When dose my payment stop ??
Mike
- 30-Jun-19 @ 12:24 PM
My 18 year old son finished full time education in June and has applied for University in September. Does his father stop paying maintenance now or until my Sons child benefit ends 31/8/19 ?
I pay maintenance for my 19 year old son. He was enrolled in college, but does not go as his mum did this every year in different colleges to get money out of me. I have called the colleges who can vouch he never turns up or even went, but the csa say that his mother is claiming benefits for him and as he is enrolled in college I have to pay. They also say they don't have the resources to find out wether he turns up at college or not. Along with talking to a teacher, they say this is extremely common due to mothers claiming.
Dazza
- 24-Jun-19 @ 12:18 PM
My daughter is doing a drama course at 17 in college. Do I have to pay child support until she is 20?
Carlos
- 22-Jun-19 @ 5:56 PM
Son is 18.5 left school last June and I'm still paying. He is working PT and will start full time in a month. Should I be paying ?
MarkB
- 21-Jun-19 @ 9:49 PM
Hi my daughterturns 18 in July n has told me she is going to uni in September though her mother said she was staying at collegefor another year,do I continueto pay maintenanceuntil she's 20 or do I stoppaying at end of the school term 31 August I think it's all very confusing would love some help and clarityon the situation,thanks
Sean
- 20-Jun-19 @ 5:08 PM
Hi My daughter has finished exams and left college this week. She is due to start uni in September. When exactly should I stop paying child maintenance? She will also be working alongside uni. Thanks
Andy
- 18-Jun-19 @ 5:52 PM
My 18 year old daughter has just left high school & has planned to go to University, do i still have to pay maintenance?
Muppet
- 17-Jun-19 @ 12:37 PM
Hi My step daughter has finished exams and left college last week. She is due to start uni in September. When exactly should my husband stop paying child maintenance? She will also be working alongside uni. Thanks
Jane
- 16-Jun-19 @ 9:22 AM
I'm currently paying child maintenance to my ex husband for my 18 year old son. He finished his college course in June and is now working full time (earning more than I am) do I need to carry on paying his dad child maintenance until September or can this stop now? I would love some advice. Thank you.
Jackson
- 13-Jun-19 @ 11:33 PM
Hello my step daughter is 18 years old and finished college May 2019. Does my husband still have to pay maintenance for her? Thank you
Mel
- 13-Jun-19 @ 4:45 PM
My daughter is 20 in August. I pay maintenance to her mum for her as she is in college. However ,my daughter started working 28 hours a week in a permanent job at the beginning of this month. Do I still need to pay maintenance for my daughter? I believe her college course has ended but her mum says she's still getting child benefit for our daughter until the end of August. Any help/advice will be appreciated. Thanks in advance
Col
- 12-Jun-19 @ 3:47 PM
My husband pays for his son but he does not attend any school, he is supposedly 'home schooled' he is very behind on all of his learning, he is 13 now, when he is 16 and she enrolles him in college but he doesn't go which she will and he won't (it's a pattern) do we have to pay?
Pat
- 12-Jun-19 @ 12:41 PM
My daughter is 18 now but at college do I still have to pay child support my ex wife says I have too
Steve
- 11-Jun-19 @ 3:57 PM
My son leaves school this week and is starting an apprenticeship in the summer. When should my maintenance payments stop?
Keith
- 10-Jun-19 @ 11:09 PM
My step son finishes school this friday and will be starting a full time apprenticeship in July. When should his dad stop paying maintenance? His dad is of the opinion he should stop paying from this Friday. Is this correct?
ABower
- 10-Jun-19 @ 8:07 PM
Myengaged 19 year old turns 20 this August. She started working this week. She has a permanent job working 28 hours a week. I'm unsure whether she will be attending college for the rest of this or if her course has finished. Do i need to continue to pay her mum maintenance?
Harry
- 6-Jun-19 @ 2:05 PM
I am 17 and want to start going for a little job on the side of college , how many hours can I do and not loose this money ? Thanks
Chlo
- 3-Jun-19 @ 8:28 PM
Hi . Im still paying csa arrears since 1997 . This was created by csa due to their mistakes. My kids are now 29 and 27 . When do i stop . They money goes to my x not the kids . Can some one help
Daz
- 2-Jun-19 @ 12:07 PM
If a child leaves full time education because they can't go to the university they want to go to for a year. When they go to university a year later do you have to pay maintenance again King regards
Bob
- 16-May-19 @ 8:12 PM
Hi ,does my X husband still have to pay maintenance for our son , when he starts his first year at university. Regards Ms m cardy
Shell
- 12-May-19 @ 6:39 PM
I LIVE IN AUSTRALIA AND MY EX LIVES WITH THE CHILDREN IN THE UK. She is bitter and will not allow the children to communicate with me and will not communcate with me herself. I have no way of finding out anything about my children. My daughter finishes scholl in August at 16 yrs old. How can i find out if she is attending further education or what her plans are, do i just have to take the CSA word as truth? Can i get proof somehow that i am not being lied to just becuase i am a source of income for a horrible ex? Steve
STEVEL
- 30-Apr-19 @ 3:21 AM
When can I stop CM payments for my daughter who is 18 in May and taking A levels this year? In one Dads article it says 'at the end of the advanced level education course' and another link says 'in September'. I'm confused - any clarification welcome.
Bobby
- 24-Apr-19 @ 5:45 PM