At What Age Do Child Maintenance Payments Stop?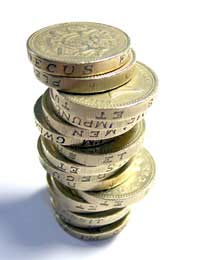 Q.
Can you please tell me at what age do payments actually stop for child maintenance? My daughter has turned 16 but is looking to go to 6th form.
(R.B, 20 April 2009)
A.
If you would like to read about Child Support Payments in more detail then take a look at our Child Support Guide, where the subject is covered in more detail along with a free downloadable guide and letter templates. So maybe take a look at our Child Support Guide.
Your Basic Responsibility
Every parent has the basic responsibility to provide for their child up until the age of 16, when they are legally allowed to leave school and get a job. After this age, it depends what your child chooses to do. If they continue in full-time non-advanced education (see below for information about the new school/education leaving age rules), not higher than A-level equivalent, for at least 12 hours a week, then your maintenance payments will continue until your child finishes or until they turn 20.
Law Change in 2013 - Leaving School/Education Age is Raised to 18!
In 2013 the law changed, making it compulsory for all UK children to continue in some kind of further education until the age of 18 (that is the end of the school year in which they turn 18). This is not necessarily a full time college course - it can be an apprenticeship or full time employment (over 20 hours a week) that includes some education or training.
There are certain higher education courses, such as apprenticeships, that do not count as full-time education, so it is important that you check with the CSA/CMS.
If your daughter changes her mind and decides that she wants to get a job and not continue in full-time education - which includes studying for 12 hours or more a week - then your payments would end in the September after her final school term. If they have officially come to an end, you may still want to continue supporting your child.
What if You Want to Continue Support?
At this stage it will be your choice about how much you pay and also in what way. You will no longer have to pay the money to your ex and may consider helping your child in other ways. Even after they have left school it is important to be supportive, both financially and emotionally, as they find their feet in the adult world.
Higher Education
If your child is planning on attending university then they can apply to the courts for maintenance from the non resident parent. The courts do have the power to extend child maintenance to cover the duration of higher education if the non resident parent has the ability to cover the costs.
The courts will consider the genuine needs of the child for support and even if student loans are available the court may still rule that the non resident parent must pay. For more information about this you should contact a family law solicitor, most offer free 20 minute consultations.
More About Child Maintenance Payments
Child maintenance payments are put in place to make sure that both parents are paying to support the upbringing of their child. This may be agreed privately between the parents, but more often is calculated by the Child Maintenance Service (formerly CSA). If you apply for any benefits, you may find that a claim is automatically made with CMS to obtain payment from the other parent.
The non-resident parent will have to pay an agreed percentage of their monthly income to the resident parent who is responsible for the everyday care of the child.
Joint Residency
If there is
Joint Residency
or the non-resident parent looks after the child for a number of days each week, then this will reduce the payments.
If the child stays over night with the non resident parent on average at least one night a week, this is classed as shared care. In this case maintenance can be reduced as long as the basic rate or reduced rate is being used. For each night the child stays with the non resident parent overnight the weekly maintenance amount is reduce by 1/7th.
Further Reading
For more information on child maintenance payments have a read through our articles on:
Child Support Payments
and
Working With the CSA/CMS on Support Payments.
Check out the
Separated Dads Forum
... It's a great resource where you can ask for advice on topics including Child Access, Maintenance, CAFCASS, Fathers Rights, Court, Behaviour or simply to have a chat with other dads.
You might also like...
My husband has paid for his son since birth, he has never been allowedcontact and we have no idea if he is still at school or will go in to further education and no way of finding out He will be 18 in June 21 what should we do?
Nic1
- 4-Mar-21 @ 10:22 PM
hi my second son who will be 20 in december 2021 how do i find out if he has left school i do not know where he and my other son lives
ricky
- 1-Mar-21 @ 1:48 PM
My daughter 18 in full time education but has a new part time job in McDonald's. Does my x husband still have to pay maintenance money.
Lizzue
- 1-Mar-21 @ 5:38 AM
The information provided above does not match the gov.uk advice in relation to the 2013 law on compulsory education until the age of 18. Your article states that this law applies to all UK children, however if you check the gov.uk website there are different rules for different countries within the UK. As an example, in Wales, education is only compulsory until the age of 16. Please can this be checked. Thank you
Helling
- 25-Feb-21 @ 7:51 AM
My son turns 16 in June,I have no idea what he is planning to do, all I i can understand from the teachers is that he would like to do an apprenticeship. My son doesn't speak to me and my ex wife is difficult and gives me no answers. What can I do to find out information as I could carry on with maintenance payments with no idea when they should end? Please help
Rob
- 25-Feb-21 @ 7:41 AM
Hi. My son is 18 and in education at college, however he's is working part time doing 3-4 days a week. Do I or can stop paying maintenance for him. Cheers
Bigebo
- 24-Feb-21 @ 3:35 PM
I have 3 children,daughter 18,daughter 17 and a son 15,I pay £250 per month maintenance to their mother for our 3 children. As my eldest daughter (18 who turns 19 next month) has a job,do I still need to be paying that same amount & when does it stop? As it will be so much easier to be helping them out as & when they need when they're all of age
Boddus
- 24-Feb-21 @ 12:39 PM
My son is 18 years old and is currently studying his A Levels,at what age do i stop paying his mother , When he finishes his A levels in June, when the summer term ends in July or when he turns 19 in October? Please advise Thanks Sam
Sam50
- 18-Feb-21 @ 8:53 PM
Hi, As i have supervised contact with my child every other sunday but my ex misses one session a month . Now today i came from birmingham to leeds thn at the last minute she said my child not feeling well .I asked for the video call she said she will try .. what shall i do in this situation m worried about my son . She s not responding
Sim
- 14-Feb-21 @ 5:34 PM
Can I claim csa from my child's father as has never paid and been a father. In fact he has constantly rejected him also. My son is now 21???
Rubiz
- 5-Feb-21 @ 12:13 PM
I have a child support court order in place for three children in the state of Tennessee. Two of my children are in their 20's, my son is fixing to be 24 in June and my oldest daughter will be 21 in August. My child support payments have not be modified even though I have two grown children. How do I find out if I'm still paying for them? I haven't received any notices from child support other than they are going to garnish my wages because I recently started a new job. I need to find out who I can talk to?
Willie
- 28-Jan-21 @ 2:02 PM
Do I still have to pay maintenance if my daughter has dropped out of college? She is currently looking for a job and has no intentions of returning to further education.
Dad82
- 22-Jan-21 @ 3:34 PM
Hi, I'm in the middle of a divorce which is ending in about 6 weeks. I pay double the required amount of child maintenance. My son is 17 and isn't in full time education. He's not looking like having a job either. He's basically dossing off. He lives with his mother as I live 3 hrs away. She also is doing nothing to help in getting him out there and getting a job or further education. What I'm asking is do I legally have to pay for child maintenance as I know that she's just spending the money on herself and not my son. Thanks
Stuart
- 20-Jan-21 @ 9:32 PM
My son turns 18 in July and he's working 2days a week and go to college when do I stop paying csa I'm looking high and low but can't find out anything the csa are not helping they just want to take my last penny I'm currently on furlough have children to buy food for and I'm not getting help anyway any advice would be great.
Leedsfc
- 20-Jan-21 @ 2:53 PM
Made enquires with CMS to find out if my child was still in full time education and to try and establish when my payments might not be required as I have no contact. I got a swift reply from CMS stating to message the following week once she turns 16 and they would conduct a child. Benefit check on my behalf This would then let me know the case. I messaged a week later and they now inform me that I have to conduct my own checks to find out if she's still in education? Just how do I go about this?
Dave
- 20-Jan-21 @ 8:28 AM
(Gods truth is I dont want to see this child )and I dont care if she was( raped )nothing to do with me get your partner take care off it or call the police you had them on (speed dail and had no worries calling them on me back in day ).truth was sam you where in a relationship with (Gordon )so go tell him your daughter was raped .or has a baby because I dont care or want to know anything about her .you where lucky I called to be honest
C laurie
- 1-Jan-21 @ 10:30 PM
Truth is I will never speak to her mother again that I swear on the bible i dont care if its been 40 years .(she has a enemy with me forlife I will never forgive her deceitful dog ).and if her and the partners ever come near me it will be on .and they see a side off me they wish they never saw i dont care where they move to or whoever the mother is with in my book they are enemy. And truth told here I dont want to see her child and highly she is my child anyway thats gods truth .
C laurie
- 1-Jan-21 @ 9:35 PM
@ian.the last time I seen this child she was 5 she is now 16 .when she was 5 her mother jailed me fordv and drink drinking at the time .I tried when she was 11 same thing happened put on orders and not allowed to see her .that was last staw for me I am done I give up .if the child has a baby good for her .in my book
C laurie
- 1-Jan-21 @ 9:10 PM
My daughter is 18 and just found out she has recentlyhad a child. She is still at college,but has a boyfriend. Do I stillneed to pay or stop the payments. Checked every were but can't findan help, till I found this page.
Mike
- 1-Jan-21 @ 1:02 AM
My daughter has turned 18 in September 2020 how long do I have to carry on paying for my daughter which I have not seen for 8 years which my ex has brained washed my daughter i have been through courts etc can have somone who can advise me please
Ian
- 31-Dec-20 @ 2:06 PM
I havent seen my son in 6 years and have no idea where he is. Do i still have to pay every month? Or do the courts screw me over on that one aswell
Scarr
- 27-Dec-20 @ 6:37 PM
My child has turned 20 but is college for another year does my payment stop????
Terri
- 5-Dec-20 @ 3:06 PM
Hi my daughter is in part time college only going 3 days a week she turns 18 next Feb can someone clarify when I stop paying maintenance? Every where I've looked no one can give a straight answer.Thank you
Roe
- 4-Dec-20 @ 11:58 AM
I'm 18 and work full time, however my dad over paid for child support when I was younger, but then went through financial hardship and missed payments. I've been 18 for a year near enough and he is still paying for my child support although I'm paying my mum board, does anyone if my dad still needs to pay this child support ?
Hannah
- 1-Dec-20 @ 1:37 AM
My child has autism and is in university when do i stop paying maintenance
Dee
- 27-Nov-20 @ 12:02 PM
My child has autism and in university when do stop paying child maintenance HUT
Dee
- 27-Nov-20 @ 12:01 PM
My daughter will will be 18 next year, she dropped out of college around April 2020, but am still paying her mother by direct pay as agreed by CMS, can I just stop payments or have I got to let the CMS know cheers
Crazycarper
- 15-Nov-20 @ 12:35 PM
My daughter is turning 16 in january and she is doing a apprenticeship next september onwards do i have to pay child maintenance untill she finishes her apprenticeship or untill the age of 20 ?
Chris
- 13-Nov-20 @ 11:13 AM
My partner pays cms for a disabled child (autism). What age will he have to keep paying maintenance until?
Lola
- 26-Oct-20 @ 2:03 PM
Hes god damn mother sent me a letter karen read it to me wanting more fruit said in the letter her son is growing and needs more fruit how wants 12 onanges 6 bananas and a loaf off bread every fortnight. She must forget I am disabled pensioner's and thinks I own betros brothers fruit shop or something .bloody gold digger .
Slow po
- 13-Oct-20 @ 12:22 AM