At What Age Do Child Maintenance Payments Stop?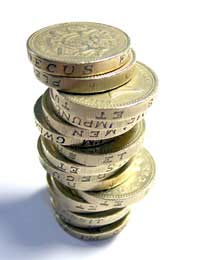 Q.
Can you please tell me at what age do payments actually stop for child maintenance? My daughter has turned 16 but is looking to go to 6th form.
(R.B, 20 April 2009)
A.
If you would like to read about Child Support Payments in more detail then take a look at our Child Support Guide, where the subject is covered in more detail along with a free downloadable guide and letter templates. So maybe take a look at our Child Support Guide.
Your Basic Responsibility
Every parent has the basic responsibility to provide for their child up until the age of 16, when they are legally allowed to leave school and get a job. After this age, it depends what your child chooses to do. If they continue in full-time non-advanced education (see below for information about the new school/education leaving age rules), not higher than A-level equivalent, for at least 12 hours a week, then your maintenance payments will continue until your child finishes or until they turn 20.
Law Change in 2013 - Leaving School/Education Age is Raised to 18!
In 2013 the law changed, making it compulsory for all UK children to continue in some kind of further education until the age of 18 (that is the end of the school year in which they turn 18). This is not necessarily a full time college course - it can be an apprenticeship or full time employment (over 20 hours a week) that includes some education or training.
There are certain higher education courses, such as apprenticeships, that do not count as full-time education, so it is important that you check with the CSA/CMS.
If your daughter changes her mind and decides that she wants to get a job and not continue in full-time education - which includes studying for 12 hours or more a week - then your payments would end in the September after her final school term. If they have officially come to an end, you may still want to continue supporting your child.
What if You Want to Continue Support?
At this stage it will be your choice about how much you pay and also in what way. You will no longer have to pay the money to your ex and may consider helping your child in other ways. Even after they have left school it is important to be supportive, both financially and emotionally, as they find their feet in the adult world.
Higher Education
If your child is planning on attending university then they can apply to the courts for maintenance from the non resident parent. The courts do have the power to extend child maintenance to cover the duration of higher education if the non resident parent has the ability to cover the costs.
The courts will consider the genuine needs of the child for support and even if student loans are available the court may still rule that the non resident parent must pay. For more information about this you should contact a family law solicitor, most offer free 20 minute consultations.
More About Child Maintenance Payments
Child maintenance payments are put in place to make sure that both parents are paying to support the upbringing of their child. This may be agreed privately between the parents, but more often is calculated by the Child Maintenance Service (formerly CSA). If you apply for any benefits, you may find that a claim is automatically made with CMS to obtain payment from the other parent.
The non-resident parent will have to pay an agreed percentage of their monthly income to the resident parent who is responsible for the everyday care of the child.
Joint Residency
If there is
Joint Residency
or the non-resident parent looks after the child for a number of days each week, then this will reduce the payments.
If the child stays over night with the non resident parent on average at least one night a week, this is classed as shared care. In this case maintenance can be reduced as long as the basic rate or reduced rate is being used. For each night the child stays with the non resident parent overnight the weekly maintenance amount is reduce by 1/7th.
Further Reading
For more information on child maintenance payments have a read through our articles on:
Child Support Payments
and
Working With the CSA/CMS on Support Payments.
Check out the
Separated Dads Forum
... It's a great resource where you can ask for advice on topics including Child Access, Maintenance, CAFCASS, Fathers Rights, Court, Behaviour or simply to have a chat with other dads.
You might also like...
My son started university in September but I'm still being asked to pay Child Maintenance for this coming year. There has been no communication to say these will stop. I've contacted CM but no response as complaint online just states open. I feel like I'm paying for something I no longer legally have to. Has anyone else experienced this and what can be done?
GrumpyDad
- 27-Nov-21 @ 6:23 PM
S at 3/1121 Csa will only take a claim for the date they were instructed……they were happy with what they were getting previously which is why they didn't get in touch with them
Why has ex wife applied for csa when daughter is now 22 and we had a verbal agreement. Is she doing something wrong/illegal? I can't think of her doing that but am I being blind
@lee.I'm done now (I'm old and probably a little disabled).i need to work on my (mental health and get healthy)I accept who the mother is now she is a (single mother) .but a (good mother to her children).yeah I been denied access but that's (normal )that's what women do it was (my responsibility )to go though the courts for access I understand that .maybe one day I will get to meet her .but for now I really need to work on myself.I'm not going to post anymore it's really not good for me .
Truth
- 22-Oct-21 @ 10:31 PM
Why do i have to pay maintenance until my child is 20? You are considered an adult at 18 not a child... I wouldnt mind but his mother denied me access from birth and he lives 300m away
Lee
- 22-Oct-21 @ 4:20 PM
My 19yo daughter starts university next September but finishes college in the May. Do I stop paying the child support in May when she finishes college or do I keep paying all Summer till September when she starts uni? I will then be paying the child support direct to my daughter in September.
Lennon
- 6-Oct-21 @ 12:49 PM
I never paid support and never been allowed contact that was mothers wishes( i just want to move on with my life ).(I tried even after the mother tried to jail me many wouldn't off i can tell you that)they made it pretty clear they want nothing to do with me so (I will respect there wishes and let them get on with there lifes they won't get any trouble from me )in reality I dont even know them they are complete strangers. I feel my slate is clean I offered the mother money when the child was 11 .she just called police on me (wtf)that women is a complete nutter.anyway good riddance now .
C laurie
- 2-Oct-21 @ 9:39 PM
When my son turns 20 do I immediately stop paying maintenance for him.
Wullie
- 2-Oct-21 @ 10:49 AM
My son is doing an apprenticeship 3 days a week, and works in a supermarket the other 2days, he is 20 on the 19th of Nov 2021, I'm paying £303, should I still be paying this maintenance money.
Wullie
- 2-Oct-21 @ 10:44 AM
@seabass .that's good that your son as a apprenticeship .when I was apprentice I didn't make must money in my first yearit was 130 pounds for a 50 hour week .it goes up 100 every year but .so I don't know morally if you could afford it maybe still pay support it all depends I guess a lot off Variables he might have he's own flat or living with your ex .or just do the legal way
Jake
- 24-Sep-21 @ 11:55 PM
My son has now finished school. He doin 4days paid apprenticeship & 1 day at college 9 till 4. Do i still hav 2 pay maintenance???
Seabass
- 24-Sep-21 @ 6:27 PM
Hello foxy this is Roxy I have a question do daughters want to meet there realfathers ?.
Roxy
- 21-Sep-21 @ 11:34 AM
My stepson in doin 3fays in college and goin be working 24 hrs ina proper job does my partner still have pay csa
Foxy
- 20-Sep-21 @ 12:10 PM
In all seriousness the last time I seen this child she was 5 years old and now 18 and in that time I have never had contact.so I personally think it would do more harm then good now anyway even if the (courts) didn't rule me (unfit mentally).because this young adult doesn't even know me or that I exist and it would be to traumatic on her if sum old creepy men turns up on her doorstep calming to be her daddy ha ha it would be funny but to me anyway but I'm unfit mentally .
Freddy
- 20-Sep-21 @ 1:15 AM
Everything happens for reason, I know myselfthat I'm not father material and having the courts say the same ,in a weird way put myself at ease now I can just let it go .(because I kind off felt Obligated ).hey I tried courts class myself as unfit person with mental disorders .so this old loony tune needs to stay away from these people and let them in joy there life .
Freddy
- 20-Sep-21 @ 12:12 AM
(Resolve and move on ),spoke volumes to me .and I have done just that .(I have excepted the courts ruling ).and now I wish the mother and partner and there children all the best with there life's .goodbye and god bless .
Freddy
- 19-Sep-21 @ 11:38 PM
My step daughter turned 18 this month and goes to college. She also has a part time job.Do we still have to pay maintenance for her after her 18th birthday? She's living with her mother.
Boop
- 19-Sep-21 @ 8:50 PM
Been apart off the 3 percent off biological father not allowed to see there children though the courtI think that makes me exempt from paying child support because I never paid it .but not 100 percent sure .like come on fair shake off the sauce bottle like I'm barred from having a relationship with my daughter bye (law )so you can't expect a men to still pay or maybe you still have to .and maybe this child's mother didn't want it .I guess I will never know
Vince
- 17-Sep-21 @ 12:18 AM
Now I stay well away from the (mother and her children )I'm to old now in the 40s for god sake I don't want to go back to (prison).I like working on my (little property) like a (old want to be cocky Farmer )pottering aroundtalking to cockatoos and kangaroos and filling up dams with fish it's (fun and peaceful)better then been in the cells
Vince
- 17-Sep-21 @ 12:04 AM
The magistrate said I was a violent threat and unfit to be around my daughter .Because of the police psychiatrist assessment they done on me .
Vince
- 16-Sep-21 @ 11:12 PM
For myself I was apart off the (3 percent )off biological fathers in my country that a Magistrate made a court order that I can't ever have contact .true story oh well it is what is .I wasn't big on been a father anyway
Vince
- 16-Sep-21 @ 9:47 PM
@leebay.so your child is 18 ,yeah I remember when I was 18 I was never home who wants to hang out with there mother or father when there 18 no one does at that age .and the good news is my boy you stop child support so it's like a win win for everyone your child is legally a adult and you get to save few pounds a month hip hip array . Congratulations Your both free
Quincy
- 16-Sep-21 @ 9:07 PM
@leebay.just read the article on child support that will give you all the information you need .or contact child support directly.
Kevin
- 16-Sep-21 @ 8:46 PM
So my daughter is 18 and is enrolled in a college course hairdresser for 2 days a week this is less that 12 hours , 10 hours and some times less than that . She's 18 now and has a little job and stays with her boyfriend 30 miles away 2/3 times a week and is never at her mums . Do I still pay ?
Leebay
- 16-Sep-21 @ 7:27 PM
I have just had the standard annual review through for my son. I have two children with my ex wife and I have never failed to pay for my children. My son is 19 and daughter is 17. My son is 20 in December and has decided to stay on at college for another year.Does the child maintenance not stop for him in December now that he is 20 ? According to Child maintenance I will continue paying till October 2022. This is clearly wrong isn't it
RED
- 11-Sep-21 @ 5:57 PM
Well for me the mother can't make a calm on me because as I have stated my daughter was (decapitated )so there be no living with boyfriends family or going to college.she living with Jesus and the Angels .so she must be delusional from grief the ugly old hag if she puts a calm in on me . Once they work it out that her daughter is dead they will sanction her .
Loser
- 25-Aug-21 @ 12:36 AM
My daughter is 17 and moved in with her bf family in Feb when I last paid child maintenanceshe has since moved back with her mother in July so started the payment again now she has made a claim wanting the payment I didn't pay also she will be going to college in Sept but only doing a part time course under 20 hours (a ) she right and am I going to have to pay the ones I didn't make (b) as she not in full time education now do I still have to pay
Toffeelions
- 24-Aug-21 @ 5:12 PM
Goodbye separated dads uk ,I just found out my daughter has past away in a car accident she was decapitated so it was quick sticks death .on a brighter note I don't have to pay child support anymore .best off luck to you fathers out there .
Harry
- 21-Aug-21 @ 3:32 AM
Hi my son is 19 and left full time education this year, I was expecting to stop payments last payment being end of August. CMS are now saying I have to continue paying which doesn't seem right
Pete
- 20-Aug-21 @ 10:45 AM
Its my final post. ( The fight is over now ).I wipe my hands clean off thissituation .the whole I dont know what to call it its wasn't a (relationshipit was a mistake that never should have happened thats gods truth I sincerely mean that with all my heart)I'm just so glad I'm not living that life anymore because it destroyed me as a men I was so( weak back then) I let this women walk all over me and belittle me cheat beside me like I was nothing.(never again thats one thing I'm 100 percent sure and confident in).I will never speak to that women ever again thats( gods truth ).she is(trailer Park trash) on the highest level. (In reality gods truth im glad her daughter wants nothing to do with me).
Josh
- 1-Aug-21 @ 10:26 PM