At What Age Do Child Maintenance Payments Stop?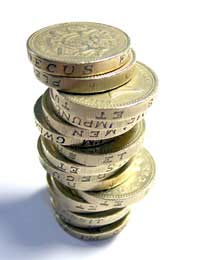 Q.
Can you please tell me at what age do payments actually stop for child maintenance? My daughter has turned 16 but is looking to go to 6th form.
(R.B, 20 April 2009)
A.
If you would like to read about Child Support Payments in more detail then take a look at our Child Support Guide, where the subject is covered in more detail along with a free downloadable guide and letter templates. So maybe take a look at our Child Support Guide.
Your Basic Responsibility
Every parent has the basic responsibility to provide for their child up until the age of 16, when they are legally allowed to leave school and get a job. After this age, it depends what your child chooses to do. If they continue in full-time non-advanced education (see below for information about the new school/education leaving age rules), not higher than A-level equivalent, for at least 12 hours a week, then your maintenance payments will continue until your child finishes or until they turn 20.
Law Change in 2013 - Leaving School/Education Age is Raised to 18!
In 2013 the law changed, making it compulsory for all UK children to continue in some kind of further education until the age of 18 (that is the end of the school year in which they turn 18). This is not necessarily a full time college course - it can be an apprenticeship or full time employment (over 20 hours a week) that includes some education or training.
There are certain higher education courses, such as apprenticeships, that do not count as full-time education, so it is important that you check with the CSA/CMS.
If your daughter changes her mind and decides that she wants to get a job and not continue in full-time education - which includes studying for 12 hours or more a week - then your payments would end in the September after her final school term. If they have officially come to an end, you may still want to continue supporting your child.
What if You Want to Continue Support?
At this stage it will be your choice about how much you pay and also in what way. You will no longer have to pay the money to your ex and may consider helping your child in other ways. Even after they have left school it is important to be supportive, both financially and emotionally, as they find their feet in the adult world.
Higher Education
If your child is planning on attending university then they can apply to the courts for maintenance from the non resident parent. The courts do have the power to extend child maintenance to cover the duration of higher education if the non resident parent has the ability to cover the costs.
The courts will consider the genuine needs of the child for support and even if student loans are available the court may still rule that the non resident parent must pay. For more information about this you should contact a family law solicitor, most offer free 20 minute consultations.
More About Child Maintenance Payments
Child maintenance payments are put in place to make sure that both parents are paying to support the upbringing of their child. This may be agreed privately between the parents, but more often is calculated by the Child Maintenance Service (formerly CSA). If you apply for any benefits, you may find that a claim is automatically made with CMS to obtain payment from the other parent.
The non-resident parent will have to pay an agreed percentage of their monthly income to the resident parent who is responsible for the everyday care of the child.
Joint Residency
If there is
Joint Residency
or the non-resident parent looks after the child for a number of days each week, then this will reduce the payments.
If the child stays over night with the non resident parent on average at least one night a week, this is classed as shared care. In this case maintenance can be reduced as long as the basic rate or reduced rate is being used. For each night the child stays with the non resident parent overnight the weekly maintenance amount is reduce by 1/7th.
Further Reading
For more information on child maintenance payments have a read through our articles on:
Child Support Payments
and
Working With the CSA/CMS on Support Payments.
Check out the
Separated Dads Forum
... It's a great resource where you can ask for advice on topics including Child Access, Maintenance, CAFCASS, Fathers Rights, Court, Behaviour or simply to have a chat with other dads.
You might also like...
I pay cms for a 18 year old but how do I find out if they're still in education? My yearly review of cms has already decided I need to pay more even though it's not taken place yet. It's frustrating when I have children at home that don't get this sort of money spent on them.
Ada
- 22-Jan-19 @ 3:44 PM
Son is at college but doesn't attend He also claiming universal credit He is 19 years old When do CM payments stop ???
Muggins
- 18-Jan-19 @ 1:47 AM
Everyone in Britain knows you become an adult at 18. And 12 hours a week is not full time in anyone's book The CSA and the government are a pathetic joke.
Finchy
- 16-Jan-19 @ 4:03 PM
my daughter is 17 and has been kicked off one of her college courses, she is now doing 8 hours per week, im led to believe that she should be doing 12 hours per week to receive child maintenance?
Mrd
- 16-Jan-19 @ 3:01 PM
Hi been paying csa since my wife and I divorced that was 2007 however its come to light that he may not be mine he's 18 years old now what can I do?
Lordy04
- 16-Jan-19 @ 6:46 AM
My son is 16 and at 6th form. I've recently been told he is working part time. Do I still have to pay for him? :/
Beas
- 13-Jan-19 @ 7:20 AM
My stepdaughter got kicked out of college or left on her own accord.We made payments directly to her mother and wasn't made aware of the situation and carried on paying for a few weeks until we found out from a third party about the situation, we then stopped the payments. After two months she has decided to go to a different college so my questions are do we need to start paying again and how do we obtain proof that she is actually in full time education. Her mother will not supply it. Thank you.
Jojo
- 12-Jan-19 @ 8:33 PM
Facts about maintenance... You have to pay maintenance till the day before they turn 20!! (If they are in college 12 or more hours a week) You do not pay maintenance from 16 if the get a job.This has been confirmed to me by child maintenance helpline. Seen so many comments about their kids and this whole 12 hours and calling it Full Time!! So my husbands son is 18 and is doing exactly 12 hours per week. His mother is trying to get him to stay on for another couple of years so she can get her maintenance till he's 20 but college are trying to refuse a course saying there are no courses left for him to do and needs to do the apprenticeship.I think it's ridiculous that a perfectly capable 18 year old can keep doing these 12 hour a week courses ( since leaving school at 16) so that they can keep getting their maintenance! Feel sorry for all the guys out there supporting these mums who encourage their kids to stay in education (not for purposes of real job prospects) Not exactly very good parenting. My step sons mother is nearly 35 and has NEVER worked (she's not ill) we both work hard to pay stupid amounts of maintenance support for the son who now doesn't want to work and who is thinking of now applying for a council flat of his own! The stupid government are setting our future generations up to believe that 12 hours is full time!!! Husband works 40-50 hours a week! That's full time!
Nats84
- 11-Jan-19 @ 9:48 PM
Hiafter 4 years of cm takeing my money out of my benefits I have now got a job then cm got hold of me big arguments etc I'm fine with paying it into her bank she's not happy with that so she wants cm to do it but they wonna charge me extra as service charges and I'm tell them I'm not paying the charges but I'd pay the money into her bank thay have told me If I ring up when I go to pay my arrears witch is 280 I owe them they will set it so if I keep on top of it for 6 months proving I will pay it they can sent me her account details and sort code account number and I can pay it in to hers without the CM charges and after it gone I'll only have to pay 16.??pound a weekso if I put 17 in a week she can't make me pay anymore and child maintence will be off my back how ever if I don't pay it after that then she can take me court and get the child maintenance back
Guess who
- 4-Jan-19 @ 10:06 PM
I don't see my child and never will. My name on the birth certificate as the father witch I am but I don't have a pearet roll with him. Do still need to pay child maintainments
Seems this page is out of date.... full time education is 12 hours per week.Which is amazing as the British Government achknolwdges full time employment as 37 hours per week. Also a child as far as the Child Maintenance Service is concerned is now up until the age of 20.So maintenance continues as long as the child performs minimum of 12 hours each week up until the end of the school term beyond the age of 20. Criminal! Double standards yet again from this British Government.
Jamie
- 28-Nov-18 @ 8:02 PM
The gov website states full time education is and average of 12 hours education per week.How is this calculated? Over 52 weeks? It is not clear. When I spoke to a CMS agent they stated it needed to be 20 hours in a classroom per week, they seem to make the rules up every time I talk to them in favour of the woman.
Jamie
- 28-Nov-18 @ 6:59 PM
Hi, I'm paying Child maintenance via the CMS. My eldest daughter is currently 17, 18 next April. She studies 13 hours each week and works 20+ hours. When speaking with the CSM recently they stated that full time education is 20 hours each week, any less and I shouldn't have to pay maintenance, is this so? When I challenged this my ex told the the CMS she is studying more than 20 hours per week. Also when she reaches 18 do I still have to pay maintenance?
Jamie
- 28-Nov-18 @ 6:45 PM
Hi I would like to know my daughter is 19 next June do I stop paying child maintenance then,my daughter has been college since leaving school, she is not even gcse standard and failed 3 years,can anyone help
Sarah
- 26-Nov-18 @ 3:44 PM
My husband and I have be paying maintenance for his son for over 18 years now. However, the son no longer speaks to his dad. We post money though the door every week. We don't know if he at collage or if the mother claims child benefit. We ask him to confirm collage as he no longer attended his 6thform. It gets horrible if husband ask. So looking for advise. Also been told he is studying only a level 2 so does that mean he will go on to study for another 2 years to get a level 3? He is 19 in 6 weeks. Can we stop maintenance??
Jamie
- 19-Nov-18 @ 7:00 AM
Hai I would like to know my if u have a baby who's been getting child maintenance and she is 21 years is it going to be closed the thing is I don't have money to take her to university's what am I supposed to do?
Zaza
- 17-Nov-18 @ 4:50 PM
Child maintenance has been taken from my benefits for years now I havent had any contact with my ex or children for over 10 years my youngest is about 21 now when should the child maintenance have been stopped being taken from my benefits and can I claim it back?
Nad
- 16-Nov-18 @ 12:51 PM
Daughter is 17 was doing a part time college course and quit and gone for a job interview trial tomorrow does my ex still need to pay.
Char84
- 15-Nov-18 @ 10:31 PM
@exxexboy.i haven't had any information about my daughter for 10 years and I don't pay and refuse to pay because I am not( 100 percent sure I am the father) so I would won't a (DNA test )but that's not( going to happen) .so I am done belly aching over it .it is what it is i new exactly what my (ex was like when I meet her in pub rest room ).so now i am like not even bothered about some women and maybe daughter I was with in my early twenties .i am pushing 40 now so my mentality is a lot different from when in my twenties back then was drugs fighting and bricks .yeah come long way Sence then .your site very therapeutic reliving my past putting the pieces together.but the gods truth is I am (100 percent done )now I can honestly say I don't care anymore in fact if (completely honest )I was thrilled when she left with the kids I was free and it felt great .ps ino what I stand for now and would never tolerate a person like my ex as a man and her child if she was raped? I can honestly say this with a (open heart) tell someone who cares .lets all move on and be happy with our own lives I am happy with mine and the way I live and don't care what anyone says .ps this is my last ever post gods truth.
Chriso
- 9-Nov-18 @ 9:34 PM
my ex will not give any information regarding the education status of my son who was 18 in March this year. Is there any way I can find out whether he is still in efucation
exxexboy
- 9-Nov-18 @ 3:21 PM
Hi just want to find out i'm staying in Namibia. My son finish matrix this year 2018 he turn 18 on February 2018. We are waiting for PWC to see if he is expected or not that will be in January 2019. I just want to know up to when must my son's father pay maintenance when he start to work or when hefinish school. please can you help me as soon as possible. Some people say until he is 21 or when he starts to work. Thanks Gerda
Gerda
- 24-Oct-18 @ 7:28 AM
I pay child maintancae for my daughter who is now turning 18, She is still in full time education but not doing A levels as she was held back a year, I have read up and believe that to continue with child maintancae my daughter must be taking higher education e.g A levels is this correct?
Jez
- 23-Oct-18 @ 9:17 AM
Hello my daughter left college aged 18 in June and now works full time do I still pay child maintenance for her.
karl
- 20-Oct-18 @ 10:38 AM
My daughter reaches 18 in December and in second year at six form and leaves in May 2019.when do I stop paying cms. Thank you
Agg
- 20-Oct-18 @ 8:05 AM
my daughter who is 16 has left school and does 1 day a week in college and 4 days paid at a dentist. she is at college 1 day for dentistry. do i still have to pay even though she is earning now . ?
jn66john
- 18-Oct-18 @ 1:01 PM
My daughter has just left her college because she doesn't like it and is now working full time, but looking for an apprenticeship. Do I need to continue paying CMS or does this now stop because she is now working??
P4XOC
- 13-Oct-18 @ 9:57 PM
Hi, I have been paying my ex partner nearly £200 per month (voluntary) child maintenance since my son was 1 year old and he turns 18 next month. He is at 6th form college and also works each weekend, and hoping to attend university in 2019 once he finishes his course in May next year. As he is pretty much self sufficient, I wondered where I stand with when I can end the payments, as I also have a young family with my new partner and that extra cash would go a long way here....can anyone offer any advice please?
Mancunian
- 11-Oct-18 @ 1:29 PM
I have just had call with CMS. My daughter left college in May 2018. She is now at uni. On this basis I understand that the PwC would receive a final child benefit payment for Aug 2018 at the end of the August. I also made my payment via direct pay on the sept 1st. I am now being asked to make a payment on 1st Oct. Do CMS and Child benefit both operate on arrears basis. If so I believe I am now finished paying.
Edgemundo
- 9-Oct-18 @ 5:00 PM
My 19 year old son left school in June and I agreed to continue making maintenance payments until September however these have now stopped. He is training to be a professional athlete and receives a small income. My ex wife has led him to believe that I would continue to make payments of the same magnitude (her argument being that the costs of looking after him do not change) and he has now refusing to see or speak to me on the grounds that "he can't believe I won't pay for my children". My ex-wife received a very sizeable settlement for spousal support. I do, however, continue to make a contribution for his food and also pay for his car insurance and servicing. The split was acrimonious and there are high levels of greed involved. My question is what would be considered a reasonable basis for calculating ongoing financial support ?
Jimmy
- 30-Sep-18 @ 8:39 AM
I have paid maintenance for my son (now aged 18) for the last 16 years. My son left full time education in May and undertook his A levels finishing on the 12th June. I continued to pay maintenance until the 31st May but my ex is requesting (via court) further payment until the 31st August. My son has not gone to university and is now working. We have a voluntary court order for maintenance, not paid via CMS or CSA. The judge at our first hearing could not reach a conclusion and has asked to more information to support our position. I think as my son has not been in full time education (i.e. over 12 hours in a tutor based environment) since leaving school on the 25th May I should not pay for a further three months. Any clarification would be much appreciated. Many thanks
Big Jim
- 19-Sep-18 @ 4:43 PM