At What Age Do Child Maintenance Payments Stop?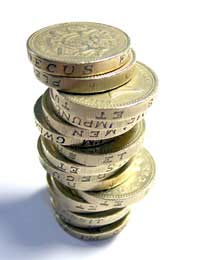 Q.
Can you please tell me at what age do payments actually stop for child maintenance? My daughter has turned 16 but is looking to go to 6th form.
(R.B, 20 April 2009)
A.
If you would like to read about Child Support Payments in more detail then take a look at our Child Support Guide, where the subject is covered in more detail along with a free downloadable guide and letter templates. So maybe take a look at our Child Support Guide.
Your Basic Responsibility
Every parent has the basic responsibility to provide for their child up until the age of 16, when they are legally allowed to leave school and get a job. After this age, it depends what your child chooses to do. If they continue in full-time non-advanced education (see below for information about the new school/education leaving age rules), not higher than A-level equivalent, for at least 12 hours a week, then your maintenance payments will continue until your child finishes or until they turn 20.
Law Change in 2013 - Leaving School/Education Age is Raised to 18!
In 2013 the law changed, making it compulsory for all UK children to continue in some kind of further education until the age of 18 (that is the end of the school year in which they turn 18). This is not necessarily a full time college course - it can be an apprenticeship or full time employment (over 20 hours a week) that includes some education or training.
There are certain higher education courses, such as apprenticeships, that do not count as full-time education, so it is important that you check with the CSA/CMS.
If your daughter changes her mind and decides that she wants to get a job and not continue in full-time education - which includes studying for 12 hours or more a week - then your payments would end in the September after her final school term. If they have officially come to an end, you may still want to continue supporting your child.
What if You Want to Continue Support?
At this stage it will be your choice about how much you pay and also in what way. You will no longer have to pay the money to your ex and may consider helping your child in other ways. Even after they have left school it is important to be supportive, both financially and emotionally, as they find their feet in the adult world.
Higher Education
If your child is planning on attending university then they can apply to the courts for maintenance from the non resident parent. The courts do have the power to extend child maintenance to cover the duration of higher education if the non resident parent has the ability to cover the costs.
The courts will consider the genuine needs of the child for support and even if student loans are available the court may still rule that the non resident parent must pay. For more information about this you should contact a family law solicitor, most offer free 20 minute consultations.
More About Child Maintenance Payments
Child maintenance payments are put in place to make sure that both parents are paying to support the upbringing of their child. This may be agreed privately between the parents, but more often is calculated by the Child Maintenance Service (formerly CSA). If you apply for any benefits, you may find that a claim is automatically made with CMS to obtain payment from the other parent.
The non-resident parent will have to pay an agreed percentage of their monthly income to the resident parent who is responsible for the everyday care of the child.
Joint Residency
If there is
Joint Residency
or the non-resident parent looks after the child for a number of days each week, then this will reduce the payments.
If the child stays over night with the non resident parent on average at least one night a week, this is classed as shared care. In this case maintenance can be reduced as long as the basic rate or reduced rate is being used. For each night the child stays with the non resident parent overnight the weekly maintenance amount is reduce by 1/7th.
Further Reading
For more information on child maintenance payments have a read through our articles on:
Child Support Payments
and
Working With the CSA/CMS on Support Payments.
Check out the
Separated Dads Forum
... It's a great resource where you can ask for advice on topics including Child Access, Maintenance, CAFCASS, Fathers Rights, Court, Behaviour or simply to have a chat with other dads.
You might also like...
@king billy.(you the men )I did the same I quit my (job) because I new this women was going to hit me (child support) she be (laughing )with her boyfriend or girlfriend( eating fish and chips on my money saying things taste better when they are free)I tell you (now) only one eating (fish and chips) on my money is (me ).i am a nice men so I would let her have the used up paper so her and her family can lick the salt from the paper.
Chris
- 6-Dec-19 @ 10:23 PM
Hi folks my daughter is 17, turns 18 next June. She is no longer in any education and works part time, 16 hours a week. That's it.. I still pay £200 per month. I'm checking on here with any experienced individuals as my ex wife is not the most honest individual. I know that family allowance has ceased and thats about it.Should I still pay CMS
Mickus19
- 3-Dec-19 @ 8:27 PM
In the modern world now a lot off men are finding out they are not in fact the bio father with the (technology) we have now (DNA tests )are exposing the truth .i wonder how many fathers out there been robbed paying child support for years only to find out the mailman or milkmen is in fact the bio father ?.yeah sneaky sneaky slappers.i am blessed because I never had a child in reality I found out the truth I never needed the snip because I was born sterile it gave me the answer To why the mother never hit me child support .
C.laurie
- 29-Nov-19 @ 9:27 PM
Hi. Depressing. Stuff. After 18 my boy got a part time job and goes to college on a full time course 10.5 hours per week joke l wanted to pay him directly my ex his mum gave me such a hard time over it l dont hear from either of them now money is such an ugly thing moneys paid and not thanked for may just stop makes me angry wish ld never had a child think twice before you bother.Recently had the snip... to gtee it never happening again tbh
Neil Harrison
- 29-Nov-19 @ 12:27 PM
@jasonanddazza.i don't pay child support or see the child .but if my daughter does go college it would be (good for her ).i don't think anyone on my side off the family even finished high school .theres been a few that's been to jail .so if she does go to college would be (good ).i don't think I should pay child support I never have seen the child plus I broke up with childs mother in 08or09 I can't remember.but it's 2019 now why start now ?.
Laurie
- 8-Nov-19 @ 12:52 AM
@jasssson.i am on a disabled pension I can't afford to pay child support .
Daryl
- 8-Nov-19 @ 12:16 AM
My son turns 20 this January and is due to finish college in September 2020 . I've just been to a meeting at college with my son and have been told if he doesn't get a university place he can apply for a new college place till he's 25 years old . I've paid child support from the first week me and my ex partner split and been happy to do so my question is after reading is will I need to keep paying if he goes to a new college
Jasssson
- 7-Nov-19 @ 10:51 PM
@bye bye..this is " toodle loo" that's what I Said when i found out about all the cheating .my regret was my daughter not been smart enough to instruct at solicitor ASAP for full time custody .
Toodle loo
- 4-Nov-19 @ 1:59 PM
My step son do not want to come round anymore he is nearly 17 and got a girl friend he is still at College couple days a week as he can't get a job he used to come round Fridays Saturdays and go home Sunday evening every fortnight now he is saying he don't want to come round as much do we have to pay more now he is not coming so much his dad says it's not his fault as he still says he can come
Bye bye
- 4-Nov-19 @ 11:25 AM
good morning advice, a friend of mine is paying for his daughter, who is 16 and has left home for 12 weeks to work in a government funded training course which is 24/7; whilst she is away my friend is still having to pay her mother maintenance.The childs mother does not have to pay anything towards the course and is being paid in case the daughter might decide to come home... this does not seem fair
pringle
- 4-Nov-19 @ 11:02 AM
Just so we are on the same page .(apparently )this child was (raped )it's most likely attention seeking or lies so I would do something about it ?.if in fact the child was raped it's none off my (business) it's not (my fight in reality )I have been absent for over 10 years( literally)what do you want me do ?.anyone with (common sense would go to the police ).and her mother never had problem calling the police on me so I know she knows the number she had it on speed dial years go.i personally thinkit's from her mothers upbringing that's why she got herself in that situation .who cares now get step daddy beat his chest .Or get the police .
C.laurie
- 1-Nov-19 @ 3:37 AM
I just want to (stress )this to the mother off my child .(in hope she reads this) if I catch her at the( cricket nets )again Or following me ).if she thinks my (temper) was off the (richter scale )years ago .it will be a lot (worse )this time around gods truth and I don't want to go to jail but I am not (scared off jail gods truth)so just leave me (alone ).You can have your (daughter) and be with whoever you want .i will respect your (privacy) but you must respect (mine ).and if your (boyfriend) ever calls me again there will be (trouble) .our situation is going to be like timmys (gods truth ).(except it )
C.laurie
- 31-Oct-19 @ 10:35 PM
This is my final post( gods truth) .if the mother off my child reads this( I hope) she does .i want to tell her to (stay away) from me (forever ).i will never talk to (her )again (gods truth ).now her daughter is 14 or 15 and I haven't had contact sence she was (5 )and there will be no (court action )for (visitation) so I really want my surname (removed) from her daughter( gods truth).and just a (heads up )to her mother if I catch her at the (cricket nets )again there will be (trouble )I thought she was (smarter) then that .dont make it that (easy for me )she will no what I (mean )bye that .and if boyfriend ever calls me again (I will come )for both off them (gods truth) .he can have her daughter and the mother you will get no (fight) from me .
C .laurie
- 31-Oct-19 @ 10:06 PM
@rick.i am the same us you I don't see my daughter .i can't answer your question about child support because I never paid it .but from the research I have done I think. You still have to pay to 18 .I think it (sucks)browhen you don't see him .then us men have to (pay a solicitor go to court )just to see our children .and in my experience my child mother was a (unpaid prostitute) and what gets my back up I am the one that's has to go to court to see my daughter .(I wouldn't leave my dog with women She would end up molesting him gods truth this women is a freak .That's why she never hit me child support (guilt) .and moved miles away with my daughter she 100 percent successful severed the bond I had with my daughter with orders to keep me away why she played happy familys with jobless drug addicted fool .
C.laurie
- 30-Oct-19 @ 11:35 PM
I dont see my son. He is 14 and is kept at home and with no education in place. Am I still liable for child support?
Rick
- 30-Oct-19 @ 7:16 PM
My daughter is 13 turns 14 in may... am I correct in thinking I have 54 more payments left until I stop unless.... she has a baby, gets a job or leaves home? I sound harsh but I dont feel my wages go towards my daughter they go towards her mothers other 5 children more which are not mine.
Mattu
- 28-Oct-19 @ 8:25 AM
I have a consent order in place after a divore and it states maintenance to finish when my daughter reaches 18 but got my ex sending letters to me asking for money to finish when she reaches 21. Can she do this
matty
- 28-Oct-19 @ 7:02 AM
I have a son who is 16.5 years old. Finished school but at Uni 2.5 days pw, should I still be paying maintenance? Looks as though may come down to the 2.5 days being classed as FT or PT?
Help
- 26-Oct-19 @ 6:53 AM
Hi my partner pays Maintenence for his daughter but she has recently had a baby, she 17 and still in education. When would his payments stop? Many thanks
Hl
- 21-Oct-19 @ 10:35 PM
Hi my son is 18 next month n doing another year at college til sept 2020, do I still get maintence from his dad,??
Donnydrublu
- 13-Oct-19 @ 10:07 PM
Hi guy can someonepleaseanswer. My fatheruse to pay child support for me untill i was 16 yrs, then went to court with me and we cancelthe child support .no he dead wil iinherites anything from that and how to know the he left a will or anythingfor me. Becauseam not closewith my step mum.
Smash
- 8-Oct-19 @ 8:17 PM
My son is 20, lives with his mum, Finished College & been working 2 years, I am still paying Child Maintenance, Why???
Stitch
- 7-Oct-19 @ 2:40 PM
Hi my daughter just turned 20. And thinking at carrying on to university and was wondering what .age do I have to continue paying . Not trying to get out of payments . Would be nice to no. Thanks
Jeffers
- 5-Oct-19 @ 8:12 PM
My son is at college but has also started a job. Does this effect the amount of maintenance I pay?
Hey ladies and gentlemen. First of all,I understand the anger, frustration,mental destruction, discrimination,racism,predujice etc etc etc.... Guys,keep ya chin up don't do anything silly. Best advice I can give any non-resident parent is keep paying..I didn't,and I got threatend by the cmt(child maintenance team) on a regular basis. My bank was instructed to pay obscene amounts of money out even though I didn't use it, causing absolute stress on another level which includes Bank fees and charges which are also on another level. Bank account closed ;) Be patient,set up standing order and pay regular payments. Ask for flexibility,pay over longer periods. They can't refuse. Payments sorted. Now,your like me perhaps,never see your kids,never have any say in anything to do with their Life. Time is a healer.(took me around 5years) Take good advice,your not the only ones with this discrimination against the non resident parent. If your like me,your kids minds have been poisoned and that's how it's going to be.Dont fight it,you will lose! Fact! Been there done it. Don't waste your money on solicitors,it won't get you anything but debt... If you want to see a solicitor,then see them about stress,debt,mental state,caused by the CMT. RECORD all calls to and from the CMT,tell them that it is recorded. Keep records of every single person you have spoken to,dates times etc... Keep calling,to let them know you still can't access your child maintenance account. (You will be shut off). If you want to see your kids,then unfortunately it will cost you the earth and you will be treated like? Well,I can't say criminal as they are better off so you decide.. If you can live without your kids in your life then you have made it and hopefully have moved on from all the gabage. I love mine to bits but they have mental problems now that can't really be undone. That's not my fault,it's the systems fault so they can deal with it.Now they don't need to work as the state keeps giving them money,(I dont blame them for not working either,your better off) ;) Hope this answer most your Q's ;)
Dogturd
- 29-Sep-19 @ 1:54 PM
Hi can anyone help iv 3 girl's witch I pay for My oldest one as left college back in June and now working full time.. But I'm still paying for her this can't be right Iv rang csa twice now about it and still nothing is been done. The ex as been done for benefits frourd befor... Any idea
Andy
- 28-Sep-19 @ 2:07 PM
Hi - Hope someone can answer this for me as I cant find anything on Google. I've not seen my daughter since she was 12, she's now 19. I've been paying CSA every month in an agreed arrangement. I understand through someone else that my daughter has left college and is pregnant, dont know if she's still living at home with her mum and partner. My question is - do I still continue to pay or can I stop the payments by cancelling the direct debit without informing CSA?
Nesta
- 26-Sep-19 @ 4:48 PM
Hi Matt, having gone through the courts with my ex who took my children on holiday for 5 days in Margate and on her 5th holiday in Italy now with her new husband I completely get where you are coming from. She currently has me being financially investigated but hey ive got nothing to hide. I think the issue here is you say it was part of a court order. If that is the case you will need to go back to court and present that you can no longer support this level of outgoings. My ex played it right to the letter of the order so I had to play the game. Just looking up now on CMS as my daughter is 17 it states that if they are studying up to A level only its 20 years of age. If she completes her A levels at 18 and then moves on to a degree payment stops at 18. My son is sick of it at home and cant cope with bullying by his step dad nor the victorian punishments handed out yet I can do nothing at this stage. Im hoping once he turns 14 he gives up the ghost and moves in with me. That will put a smile on her face.
My Man
- 21-Sep-19 @ 9:48 AM
Help wanted,i know i am not alone and there are so many other Dads in my situation, i got divorced 5 years ago through no fault of my own (my ex just didn't like me anymore we drifted apart) she has taken me to the cleaners and still continues to do so. that's not the worst part she also limits me to the time i can see my two great kids 13 and 16 now. she got the house during the divorce now worth around £750000 that i had paid the mortgage on for 15 out of the 25 year mortgage, i also have to pay her CM every month that i have never defaulted on,She is on her 15 holiday this year however still trys to get money off of me every month for addition school trips, Lockers, Books, you name it she comes to me,i am flexiable and will always swap if she cannot have the children one night or weekend however this is never the case if i ask. i have just checked and my court order states i have to pay CM until tertiary education to first level degree. can someone please tel me what age this is. i have meet someone else and we have 2 small children, now both in nursery and money is so tight. why does the law always side with the female. no wonder so many of us take our own life
Matt
- 17-Sep-19 @ 11:10 AM
Help wanted,i know i am not alone and there are so many other Dads in my situation, i got divorced 5 years ago through no fault of my own (my ex just didn't like me anymore we drifted apart) she has taken me to the cleaners and still continues to do so. that's not the worst part she also limits me to the time i can see my two great kids 13 and 16 now. she got the house during the divorce now worth around £750000 that i had paid the mortgage on for 15 out of the 25 year mortgage, i also have to pay her CM every month that i have never defaulted on,She is on her 15 holiday this year however still trys to get money off of me every month for addition school trips, Lockers, Books, you name it she comes to me,i am flexiable and will always swap if she cannot have the children one night or weekend however this is never the case if i ask. i have just checked and my court order states i have to pay CM until tertiary education to first level degree. can someone please tel me what age this is. i have meet someone else and we have 2 small children, now both in nursery and money is so tight. why does the law always side with the female. no wonder so many of us take our own life
Matt
- 17-Sep-19 @ 10:42 AM