How I Felt When My Parents Separated: A Case Study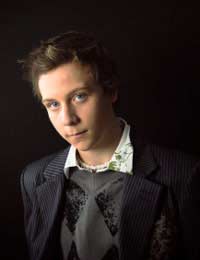 Luke, 19, thinks that it is a good thing that his parents separated – although that's not how he felt at the time.
"I was 15 when my parents separated and was in the midst of being a stroppy teenager. I thought the whole world was against me, was angry at everything and thought my parents were selfish and inconsiderate. It's not like it shocked me that they were splitting up because they had been arguing non-stop for years, but I guess I still didn't quite expect it.
"There was a lot of shouting in the lead up to them splitting and it was wasn't very fun to be around them (see our article Hiding Arguments From Your Children on this site). This meant that I always tried to be out of the house and spend time with my mates. When they told me and my brother that they were splitting up it was almost a bit of a relief but horrible at the same time."
Looking After Mum
"Mum was a mess when Dad left and seemed to swing between crying and being really upset, and getting angry and throwing things. I didn't blame Dad for leaving but I felt mad that he had left us to deal with all that. I guess he was going through his own stuff but it didn't feel like that at the time.
"It's easy to start lashing out at everyone else when you are in that situation and it was a really bad time. My brother was only 11 but he wasn't doing well at school and had started hanging out with a bad crowd."
Eventually, Luke says, his Dad realised that they needed to take some drastic action as everybody was going off the rails. He booked them in for some counselling.
Counselling Sessions
"I was dead against the idea of counselling to start with. I thought that it was just for crazy people and what would this woman know about my life. Actually, it turned out to be the best thing we could have done. Sometimes I spoke to her on my own and sometimes me, my Mum, Dad and my brother all did it together.
"She helped us talk about how we were feeling and explain why we were so angry. It stopped mum crying so much and it made me realise that Mum and Dad weren't doing this to get back at me. It made me much calmer and I still go to see the counsellor once a month because I think she is really good."
A Better Life
"Now things are much better. Mum is really positive, has started taking art classes and seems to be enjoying herself for the first time in her life. Dad has got a new girlfriend and she's alright, she makes Dad happy.
"It's never nice when your parents split up but now I am a bit older I can understand it a bit more. I can see that it was good idea for Mum and Dad to split up. They were always arguing and although that seemed normal, this kind of normal is much better."
For more information on how children cope with a separation, read the case study
Our Kids' Reaction to Our Separation
on this site. Check out the
Separated Dads Forum
... It's a great resource where you can ask for advice on topics including Child Access, Maintenance, CAFCASS, Fathers Rights, Court, Behaviour or simply to have a chat with other dads.
You might also like...