How Do I Find My Children's New Address?
By: Lorna Elliott LLB (hons), Barrister - Updated: 20 May 2022
|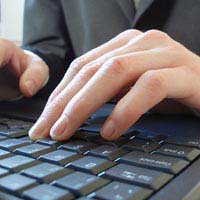 Q.
Thank you for the continuous provision of information and case studies for separated dads. The information has really been very helpful. I, however, have a problem and would like your advice.
My ex-partner moved house about a month and a half ago. She did not tell me she was moving or give her new address. I have tried to call her but she hasn't answered her phone. Although I do not particularly think this is to do with me, I am not sure what her intentions are.
I have tried to obtain the new address from the school where the children go and the Child Benefit Agency but no one could give it to me. I have not seen the kids for a month. I do not think they are at risk but I miss them. I have contacted a solicitor and have been told that I will need to apply to the court but that will take along time.
Unfortunately, I do not know any of her friends to give me the address. Do you possibly know how I can obtain an address in a much quicker way?
(J.K, 31 August 2009)

A.
Hello, I'm glad that you find the information on the site useful. Your solicitor is right: if you choose to go through the court it may be a long and drawn out process. However, the good news is that there is a way you can obtain your ex-partner's new address. If you've ever wondered how companies that are owed money manage to track their 'gone away' debtors – this is it!
How to Find Your Ex-Partner
Go online and search for a 'tracing agent'. You don't necessarily need one that's near to your home. A lot of the time the companies that offer this type of service are also private investigators, process servers (serving legal documents on people) enforcement agents (debt collection and other types of financial/property seizure), as well as tracing agents.
Bear in mind that there will be a fee for this service, which should be around £50 (plus VAT). If you can, use a 'no trace, no fee' service to guarantee that you only pay for the results you want. However, it is a very quick way to find your ex-partner's address, and a substantial proportion of traces are completed the same day. You may also be given your ex-partner's new telephone number, if she has one, and if it is available (i.e. not ex-directory).
How it Works
Most traces are carried out by conducting searches over a wide range of electronic databases. In more difficult cases, the tracing agent may have to use more extensive techniques of tracing and tracking to find the required information. A tracing agent will not make your ex-partner aware that you are trying to track her and your children down.
Before you employ the services of your agent, make sure that they verify the information they find: the last thing you want is to pay for the wrong address! This will be the most effective method for finding the address you require. You will be unlikely to be able to obtain much, if any, information through the child benefit offices or through your children's school: they may have cited the Data Protection Act as a reason not to disclose this information to you. I wish you the very best of luck!
Check out the
Separated Dads Forum
... It's a great resource where you can ask for advice on topics including Child Access, Maintenance, CAFCASS, Fathers Rights, Court, Behaviour or simply to have a chat with other dads.
You might also like...
Hiwhat is the best way to find my 12 years old son which is been taken by my ex partner and befor I had contact with him every Saturday but because he didn't want to go back to her mum she start playing by don't answer the phone or bring him and hiding from me or once she told me come outside of his school and when I went there she try upset me to make argument and call police again when I decide only I can find her at her job to find out what is the reason for hiding she call police and complaining for harassment which after few months her friend told me she did that to have evidenceof domestic violence for more chances to get council house and I don't find out about the boyfriend who is a toyboy with 15 years age gap andI may make trouble by involving social workers. Now she blocked my number and changed my son school and her address I don't know what is the best thing to do? The reason I wrote all this story of my life was because I was thinking no one deserves this I been true and by reading that they more careful what there ex partners may do to them.
Ali
- 20-May-22 @ 3:39 PM
Hi I've been trying to find my 10 year old son my ex wife keeps moving about can anyone help me go in the right direction please
Deano22
- 7-May-22 @ 3:43 PM
Im looking for my 3 year old son. All I have is his b.c., ss card, medical coverage and bills, and a few personal things. What do i do? Someone please... Point in the right direction... Please
Sissy
- 6-Aug-21 @ 5:19 AM
Hi In2008 my ex she took my children away and she left the house while am in work after work i went back home to find the hiuse is empty she took everything thats ok but she took my kids away from me i tried to find her couldnt now its been twn years i tried every thing to find and contact my kids but couldnt find any thing in social media today is the5th of august 2021 am still cant beleive she took away the best children in my intier life i left uk and now i live in spain but every single second every day i stillthink about my kids i know that the older is nearly 17 the young is 13 is that fare what alife i deserve to do that to me thx
I am looking for my 10 year old son because I don't know where he and him birth mother is. We had a 2-min 1-night stand when the condom broke. He was 6-month old when I last spent time with him. She had kept him away since. The mother seem not to be on social media but I have his name and dob and would like to find him but I don't know where to start or where to look. They were last seen in Strood, Kent.
Cayce
- 12-May-21 @ 4:37 AM
My husband is looking for his daughter who would be 16years old but the birth mother never let him be a part of his daughter life as he was only 15 when he had her and the mother was older then him but all we have is a name and dob and would like to try and he would like to find her but I don't know where to start or where to look
Emma
- 27-Mar-21 @ 9:15 PM
Ex-husband great-grandmother Ashley could she get the kids for the weekend took my children block me from her phone and moved away what do I do to find my kids?
Meka
- 24-Mar-21 @ 4:12 PM
My ex has moved and changed phone number need help finding her so that I can see my son her name is Carly jade hennings
Stevenib
- 24-Feb-21 @ 2:02 AM
Me and my ex wife split up 4 years ago and she stopped me for seeing my son which is heartbreaking because I've not been able to see him for 3 years it's hard not being able to see him growing up. I've tried getting in contact with her and her mother they kept ignoring my emails phone call etc shes moved away somewhere both only thing I do know is what school my little boy goes to and that is it. I dont know what to do
Marc watkiss
- 2-Feb-21 @ 12:57 AM
My wife and I separated 5 months ago totally out of the blue and I only found out by chance she has moved away with my 13 year old daughter and my wife How can I find her whereabouts, not exactly where she lives but the area Thanks in advance
Hearthbroken
- 25-Jan-21 @ 4:14 PM
Iam trying to locate the mother of my son from a short relationship 30 years ago. She was married at the time but has gone on to re marry a further three times. I have been advised by her first husband she is no longer living in the UK. I would very much like to make contact with her as I have many questions to ask her. I know I have a son I have managed to find his name but cannot locate him. I am very ill at the moment and am not going to recover unfortunately. It would be wonderful if I could meet my son before I lose my life. HappyLarry
HappyLarry
- 17-Jan-21 @ 2:00 AM
When I was 14 I had a one night stand with a girl that I met the same day...I'm 30 now the friend who introduced us contacted me n told me the girl said she's pregnant..and I admit I didn't make an effort back then to reach out or find her..my friend led me to believe she would probably get rid of it...but all these years theres a voice inside me telling me that I have a kid and honestly I cant bare leaving this world not knowing my own seed dont know her name all I know is she in the Unitedkingdom somewhere what do I do...is the a place where i can give my blood and they search the data base for a match or is that just in my head
I'm lookin to find my daughters address. I have been astranged for best part of 12 years and have spoken to her recently and her mother refusing to let me see her. I want to get this to court but don't know where she is. What help can I get? Kind regards
Wardy
- 13-Dec-20 @ 1:19 PM
Ex cheated then played the victim..long story short did everything I had to do to get my custody back, but she still wont allow me to see my kids. My son birthday is in few days so am extra stressed out..I really could use the help
Dafe
- 30-Oct-20 @ 7:49 PM
i was just released from prison after 6 years and my 9 year old daughters father and his mother have been hiding my daughter from me and my family in another state. i have been trying to find her and trying to contact any and everyone who might know hoe i can go about this. i have put myself through rehab and i am 5 years clean.. took parenting classes and have a wonderful support system. i have contacted lawyers and also the courts but if anyone has any information that can help me please contact me. thanks
erin
- 16-Oct-20 @ 6:20 PM
My twin daughters are 52. I haven't seen them in nearly 30 years. I never thought I'd do this but...To be honest from what i remember from the last time i saw them. Around 1991, i didn't like them, and I new deep down there mother had poisoned there minds so much there was never going to be any respect, so ( in fact their attitude towards me had been making me feel sick for years, but now they were 22, i thought, that's it I've had it.!). Recently i came into some money, and the long & the short of it is, I'd like to give them some money. Cause i've been thinking with this Covid.19. Are they struggling?, and it might come in handy.! Trouble is i don't know where they are. Could you give me any advice.!? Yours sincerely. Mickyjmac.
Mickyjmac
- 12-Oct-20 @ 4:25 AM
Please my son is in UK but how can I locate him
Obey
- 9-Oct-20 @ 10:43 PM
It's worrying to see an article written here that could put women and children in danger. Many relocate in the hope of escaping from abusive partners, men who have been imprisoned, or fathers who have abused their children.
HazelTree
- 27-Jul-20 @ 2:30 PM
My son's mother is a miserable , cheating, lying, back stabbing, manipulative, two faced, cold hearted price of dog crap( you know like the old white dried up stuff) who did everything she could to keep me from my son because I would not be in a relationship with her. It was always if I don't want her I don't want him. The court assisted her unwhittingly and he is coming to 18 bday how can I find him?
Flip
- 21-Jun-20 @ 6:57 PM
Hi i m a father of an amazing daughter due to unexpected cicumstances there was a breach in my court order and my ex took my daughter from me who lived with me since birth uptill she was 4 and was taken from me just after her 4th birthday this year in feb i need your help please
Dadinneed
- 2-Jun-20 @ 10:36 PM
I want to find my daughter who was adopted
Mary
- 27-Apr-20 @ 1:08 AM
Hi I have been trying to find my son's. My youngest specially. His name is Ben. He will be 20 this year. I need to tell him I always loved him very much. Our years together are impossible to forget
Loup66
- 31-Mar-20 @ 4:13 AM
My two sons Ashley James Thomas George Doust and Benjamin Joseph Richard Alan Doust was taken away from me when they were young babies and I want to find them social services took them away from me I have no money to pay for this I have learning disability s h
Donna doust
- 1-Mar-20 @ 8:44 PM
Can sum one help me I don't no what to do the i went overseas to Australia and dingo stole my baby any advice?
Lindy
- 19-Feb-20 @ 9:24 PM
Don't know where my baby lives somewhere in London maybe walthamstow must admit after 20 years with my ex in a toxic environment that my poor daughter had to endure I was delighted to get rid of my ex and had freedom went a bit wild but still loved my baby daughter but she's totally brainwashed against me and I've never seen her since she was 13 she is now 22 her name is was Jessica Kendall
Dogshea1
- 19-Feb-20 @ 10:19 AM
My ex-wife makes contact with children difficult changed her home address and I don't know where they live, I travel abroad with them without telling me where and for what period. Who can help me with these problems?
darecki
- 3-Feb-20 @ 8:17 PM
@joe.maybe i should apply for vegetation rights I might get those rights and have a weekend with my daughter at the coast .i did no good at visitation rights .what solicitor got you those rights ?.
Doodle
- 13-Jan-20 @ 3:11 AM
I want to find my son Joseph Henry dadico Richard dadico Jr I haven't seen them since they were babies I want to see them my wife violated the court order she took off on the court said I could visit my children take them I got vegetation rights to take my kids for a weekend Joseph is 30 and Richard is 40 help me find my children
Joe
- 13-Jan-20 @ 12:25 AM
@touchia.this is (officially my last post) and if childs mother reads this I hope she does .i want to say to her is stay away from me and it doesn't matter if it's 2040 DONT EVER COME NEAR ME (SERIOUSLY) .you can have your daughter and raise her with all your partners.after everything you did to me I will hold (grudge for you for the rest off my life gods truth) in laymen's terms if I seen you getting belted on the street I would cheer for the person doing it and pay the person's solicitor bill (gods truth ).
C.laurie
- 1-Jan-20 @ 1:06 AM
@touchia.i hope fingers crossed you find your children and 2020 is a good year for you .for me I'm a realist and no I won't see my daughter again but one thing I can guarantee in 2020 is I am done grieving for my child and I am officially letting it go .i have been though the ringer with solicitors orders gods truth there is only so much a men can take. Before you make the decision to let it go forever and put yourself first because one thing I have learnt in this life no one will look after you except yourself .
C.laurie
- 31-Dec-19 @ 11:37 PM