At What Age Do Child Maintenance Payments Stop?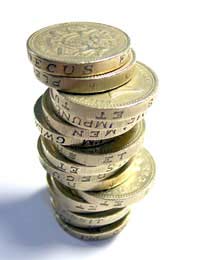 Q.
Can you please tell me at what age do payments actually stop for child maintenance? My daughter has turned 16 but is looking to go to 6th form.
(R.B, 20 April 2009)

A.
If you would like to read about Child Support Payments in more detail then take a look at our Child Support Guide, where the subject is covered in more detail along with a free downloadable guide and letter templates. So maybe take a look at our Child Support Guide.
Your Basic Responsibility
Every parent has the basic responsibility to provide for their child up until the age of 16, when they are legally allowed to leave school and get a job. After this age, it depends what your child chooses to do. If they continue in full-time non-advanced education (see below for information about the new school/education leaving age rules), not higher than A-level equivalent, for at least 12 hours a week, then your maintenance payments will continue until your child finishes or until they turn 20.
Law Change in 2013 - Leaving School/Education Age is Raised to 18!
In 2013 the law changed, making it compulsory for all UK children to continue in some kind of further education until the age of 18 (that is the end of the school year in which they turn 18). This is not necessarily a full time college course - it can be an apprenticeship or full time employment (over 20 hours a week) that includes some education or training.
There are certain higher education courses, such as apprenticeships, that do not count as full-time education, so it is important that you check with the CSA/CMS.
If your daughter changes her mind and decides that she wants to get a job and not continue in full-time education - which includes studying for 12 hours or more a week - then your payments would end in the September after her final school term. If they have officially come to an end, you may still want to continue supporting your child.
What if You Want to Continue Support?
At this stage it will be your choice about how much you pay and also in what way. You will no longer have to pay the money to your ex and may consider helping your child in other ways. Even after they have left school it is important to be supportive, both financially and emotionally, as they find their feet in the adult world.
Higher Education
If your child is planning on attending university then they can apply to the courts for maintenance from the non resident parent. The courts do have the power to extend child maintenance to cover the duration of higher education if the non resident parent has the ability to cover the costs.
The courts will consider the genuine needs of the child for support and even if student loans are available the court may still rule that the non resident parent must pay. For more information about this you should contact a family law solicitor, most offer free 20 minute consultations.
More About Child Maintenance Payments
Child maintenance payments are put in place to make sure that both parents are paying to support the upbringing of their child. This may be agreed privately between the parents, but more often is calculated by the Child Maintenance Service (formerly CSA). If you apply for any benefits, you may find that a claim is automatically made with CMS to obtain payment from the other parent.
The non-resident parent will have to pay an agreed percentage of their monthly income to the resident parent who is responsible for the everyday care of the child.
Joint Residency
If there is
Joint Residency
or the non-resident parent looks after the child for a number of days each week, then this will reduce the payments.
If the child stays over night with the non resident parent on average at least one night a week, this is classed as shared care. In this case maintenance can be reduced as long as the basic rate or reduced rate is being used. For each night the child stays with the non resident parent overnight the weekly maintenance amount is reduce by 1/7th.
Further Reading
For more information on child maintenance payments have a read through our articles on:
Child Support Payments
and
Working With the CSA/CMS on Support Payments.
Check out the
Separated Dads Forum
... It's a great resource where you can ask for advice on topics including Child Access, Maintenance, CAFCASS, Fathers Rights, Court, Behaviour or simply to have a chat with other dads.
You might also like...
I have triplets dob-28/12/05. When do my maintenance payments stop. This year's maintenance letter is up to november.they turn 18 in December 2023. Do I pay until. August the following year which is the end of the school year or September or all the way up to the renewal in november? Any help would be appreciated.
Jerry
- 24-Nov-23 @ 12:08 PM
I have a 18and 16 year old daughter the 18 year old is at university for 3 days a week and has a job for the other two days my 16 year old daughter is still at school do I still have to pay child maintenance for them both
Jonah
- 23-Nov-23 @ 2:34 PM
My son is currently 18 and I'm still paying maintenance as he is in his last year at college. To continue his college education after this year I am having to fund as he will be 19. Will I still have to pay maintenance then as his official child education would have stopped?
Hairnet
- 27-Oct-23 @ 4:16 PM
Hi My daughter is 16 and left full time education and works 20 hours a week. She is waiting to start a level 3 apprenticeship for 32 hours a week. Do I still have to pay child maintenance?
Devo
- 8-Oct-23 @ 3:16 PM
My partners son is 16. was ment to be home schooled but only had schooling 2 hours a week. For the last 10 years. Anyone know at what age he can stop paying child maintenance? His wife won't let him see his kid and hasn't done for 4 years yet she's happy to take his money. I was under the impression he had to be schooled at least 12 hours a week. How can we prove he isn't
Bobby
- 6-Oct-23 @ 9:03 PM
Morning, My son has now finished college. He has started working instead of University. He turned 19 this month. My assumption was that child maintenance stopped the following month by law. I apparently have £400+ pounds of arrears to pay as I refused to continue to pay my ex wife for my daughter when she came to stay with me full time. Does anyone know if I can stop payments?
Mart
- 25-Sep-23 @ 6:46 AM
Hi I just would like some advice if anyone can help. My son left school in march this year as wanted to drop out but was suppose to leave in June. My question is what happens about maintenance since he left early and has not gone into futher education. Any answers appreciated. Thank you
Wilma
- 8-Sep-23 @ 1:55 PM
Heads up stay away from me Sam (seriously), because if I see you I will shot you (dead )you will see the (Psychopath )In me then .like no game you done so many bad things to me which I will never forgive or forget .(you made me look like a f ing clown why everybody body laughed at me ).that drives me mad in the head you are the only (slapper )that got up on me and I want (revenge )that feeling will never leave me .no amount off time will ever change that .
C laurie
- 2-Sep-23 @ 11:12 PM
My son is now 16 and has ADHD and goes to a special school to help him catch up. I have just found out he now gets £350 month pip and his month was getting this when he was 15 but it states child maintenance after 16 is only when there in school with no income! WE have a private paid aggement just looking for law on his as it states if he got a job at 16 payments can stop and if he got financial aid at school it stops
The trucker dad
- 2-Sep-23 @ 8:12 AM
Hi all, needing advice please husband has no contact with his son whatsoever anymore (not his choice, poisonous ex) son turned 18 a few months ago now, paid maintenance without missing any payments. How does he know when to stop? He doesn't know if he's in education or working. Nothing. He phoned CMS and they didn't know! He's happy to carry on paying if need be but doesn't want to over pay to have a game claiming it back.
Someonelikeme
- 29-Aug-23 @ 5:52 AM
@deadbeat. (Chill relax )I'm glad you moved on .how's( bree )???she grown now what she married what ?she got kids ?tell her come visit me I'm in t bar
Calm down
- 25-Aug-23 @ 5:45 AM
To the one who is trying to destroy me over CMS financial issues:- You claim to be trying to get more money fo the children, but you know that in ruining me, they will end up with far, far less than they currently get. Infact, ultimately they will end up sweet nothing from me as dead dads don't pay ! It's nothing to do with the children it's because you can't accept that I've moved on. You are a psychopath and are trying to execute me. You want this to take place publically so you can get off on it like a public hanging. I feel like doing it in front of you alone and intimately because you are a murderer and should therefore be subjected to the graphic destruction you reap. Damn you to Hell you evil rat.
Dead beat or just de
- 25-Aug-23 @ 3:40 AM
One of my sons turns 20 in Sept and the younger one is going to university my understanding is that cms payments stop in sept as a result would that be correct?
Frustrateddad
- 19-Aug-23 @ 3:41 AM
My daughter turns 17 in September and will start College also in September, but she also has a part time job doing 16-20 per week on a decent salary……for her age. Do I still need to pay child maintenance?
Rich77
- 15-Aug-23 @ 4:32 PM
My son is joining the army in march, does his dad still have 2 pay maintenance till then? Our son is 16
Dee
- 14-Aug-23 @ 6:43 PM
This is 2023, why do you not have a link to a "Seperated Mums" site…I know it's shocking but not all decent hardworking mums have residency of their children…
Nicky
- 21-Jul-23 @ 6:32 AM
Yeah about 20 years to late Samantha ,and for future reference I'm not her (father ).you gotexactlyWhat you wanted bit late now to bewhingeing.i thought you found new a daddy and nice daddy ha ha ha .your a loser Sam and will always be a loser .and your children will be losers as well and it's only your fault no one else .
C laurie
- 11-Jul-23 @ 4:11 AM
I have never claimed child support from my kids father he never paida penny for their up bringing.. now they both in their early 20.. but I feel I have done my children out of help from a so called father. Is it to late to do something
Hezza
- 10-Jul-23 @ 11:19 PM
Have a nice life Sam ,thanks for not wanting child support.(I'm done with this game) .(and in reality like i really never want to meet bree ever or see you again) .and know you will respect (my wishes).even if I seen you or bree in the street I would turn the opposite way because yours are (dead me .)
C laurie
- 16-Jun-23 @ 1:54 AM
You want to keep posting Sam go for it .but for myself I'm over this (game ).in reality I don't want to meet( bree )I buried her the same day I buried my father all those years ago .it was a foolish mistake on me when I called you years ago .(I apologise and guarantee you will never hear from me again).
C laurie
- 16-Jun-23 @ 1:01 AM
My daughter is 18 in July 2023 she is continuing with college to complete a level 3 VRQ Qualification. Do I still need to continue to pay child maintenance as I've seen that she dosent need to have a level 3 in her chosen career to get a job so the maintenance stops
Stu
- 15-Jun-23 @ 10:39 PM
Hi Daughter is at college will be 19 in july 23. I have Been trying to get answers as I was under the impression that cms would stop when she has an a level or equivalent from college.She achieved this last year but has stayed at college to do another level 3 which is just finishing. I have had to pay for this year also???When will CMS finish she is 19 this year. Can she do another year at college. I have no contact with her so can't ask her directly.I need to know if I could be paying for another year if she decides to stay in college longer or even if that is possible.
Louis
- 2-Jun-23 @ 8:23 PM
My son is 18 next year and finishes school in July 24, at which point I know payments will stop. But will the CSA ask for any further income reviews following July 24.
Almost there
- 1-Jun-23 @ 10:00 PM
Hi everyone My daughter is 18 and about to leave full time education. I have looked all pver and seen scary copy amd pasteessages with no clear circumstances or examples. If my daughter leaves full time college in July 2023, would this mean that my payments would cease pending child benefit being updated?
When will ot end?
- 1-Jun-23 @ 6:47 PM
I have two children I am paying child maintenance for what is a college so I don't mind paying the other one. Apparently he's being homeschooled at the CSA. Don't check if he's being homeschooled or not. I've tried child benefit but they won't give you any information. does she need to prove the education he is having at home I don't think he's doing anything as they don't text me anymore and he's not being educated at home. Can I stop paying child maintenance
Johnny
- 19-Mar-23 @ 11:16 AM
Hi, my son has autism and refuses to go to school he gets a few hours a week from someone to do some gcse work. He turns 16 in October so do I stop paying maintenance then? He won't be staying in in full time education if he hasn't gone for the last 2 years but I can't see him getting work either. His mum gets PIP for him which I guess would go to him at 16 or 18?
Alpearce12
- 7-Mar-23 @ 1:40 AM
https://petition.parliament.uk/petitions/626101 Petition Require proof of education for child maintenance for children aged 16-20
Partnersupport
- 3-Mar-23 @ 4:17 PM
Hi i was wondering if anyone could help me I have two children and I have no problem with paying for them but my daughter will be 18th on the 11th April and she is working aswell as studying so my question is do I still need to be paying her mom for her?? even if she's nearly 18 and works so earns and can provide for herself..if anyone can help I'd really appreciate it as I've searched online but can't find anything in regards to if the child/young adult is studying and working?
My daughter has been thrown off her course in January 2023, she's has had only 52 per cent attendance up to Nov 22 and not attended at all In Nov/Dec 22. I have been told by the CMS that I still have to pay maintenance because her mum is receiving child benefit?? This can't be right ? Also I have no idea if she's going back to college. How can she get a course in Feb/March 2023 when she's been kicked of a course in January ? The whole system is not fit for purpose.
Sam
- 11-Feb-23 @ 6:13 AM